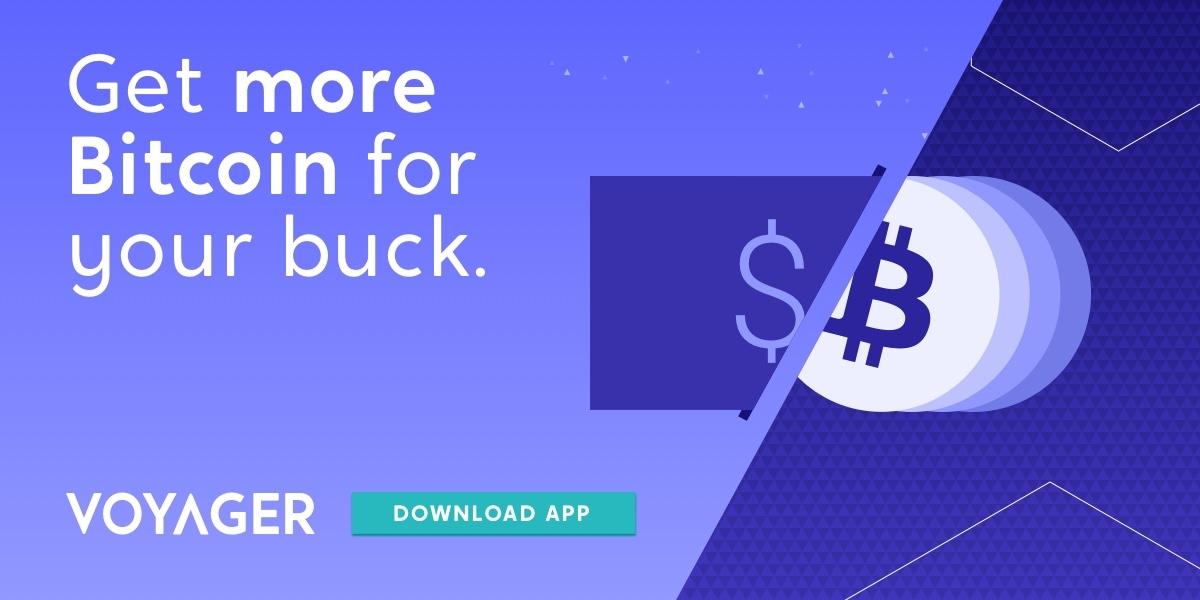 Voyager Digital Stock Has Been Volatile, Huge Market Opportunity Ahead
Voyager Digital (VYGVF) stock has been volatile in 2021. The stock is down 20 percent over the last month, but has gained 445 percent YTD. The stock has outperformed the broader markets by a wide margin. So, what's the forecast for VYGVF stock in 2021? Should you buy or sell the stock now?
Article continues below advertisement
Voyager Digital is an online agency broker focused on cryptocurrencies and digital assets. The company offers commission-free trading on more than 50 digital assets. Voyager went public in 2019 through a reverse merger.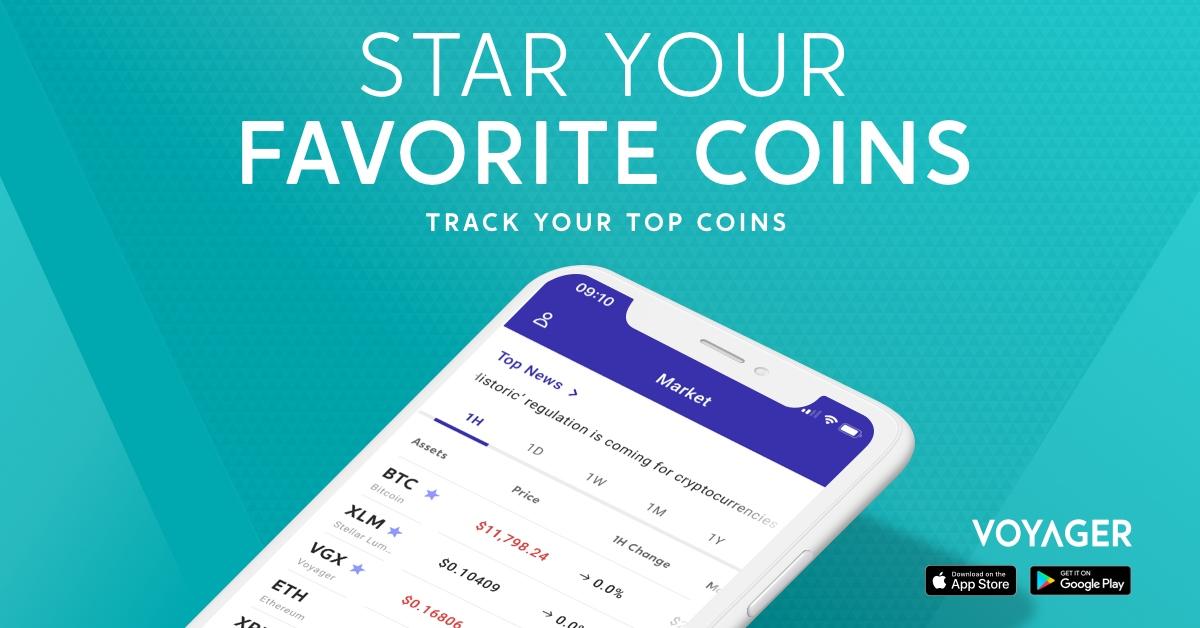 Article continues below advertisement
VYGVF stock is falling.
VYGVF stock has fallen 20 percent over the last month and 11 percent from its 52-week peak. We can attribute the fall to the drop in value of Bitcoin and Coinbase's choppy debut. On May 7, Bitcoin was trading at $57,280 compared to $63,347 on April 16. Bitcoin prices have fallen over the last few weeks and so have the stock of companies affiliated with cryptocurrencies. The companies include crypto miners like Marathon Digital (MARA) and Riot Blockchain (RIOT).
VYGVF's latest news
On May 5, Voyager Digital announced that it's collaborating with Market Rebellion to introduce a new online brokerage service for equities, futures, and options. The two companies will jointly fund and run the business, which they plan to scale aggressively.
Article continues below advertisement
On May 3, Voyager Digital provided a business update for April. The company had 130,000 new funded accounts in April compared to 95,000 in March. In April, its total AUM was above $3.3 billion. Voyager plans to support nearly 10 million users in 2021.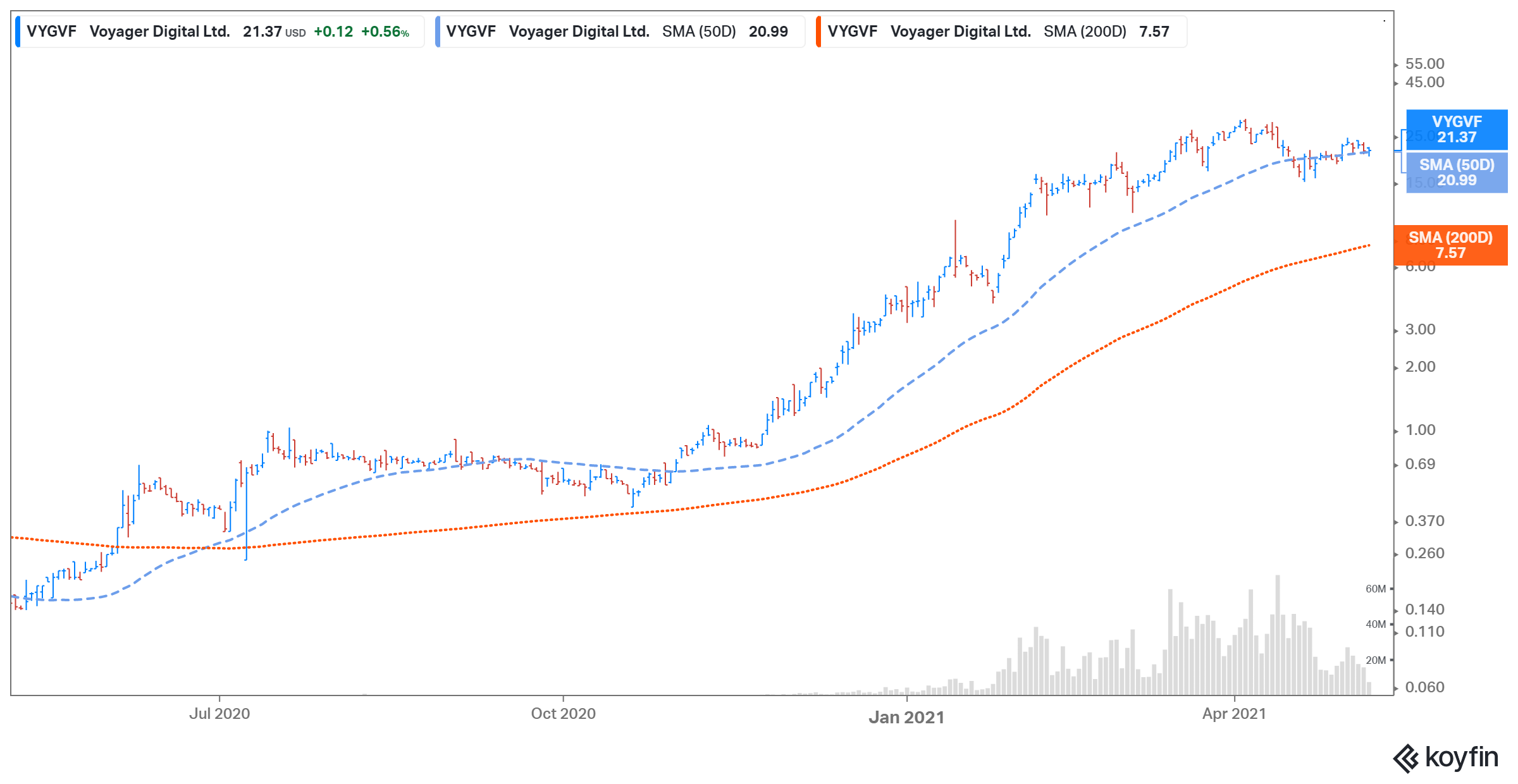 Article continues below advertisement
VYGVF's stock forecast for 2021
According to CNN, analysts' median target price is $27.75 for VYGVF stock, which is 31 percent above its current price. All four of the analysts tracking VYGVF stock recommend a buy. None of the analysts recommend a sell. Their highest target price of $44.82 is 111 percent above the stock's current price, while their lowest target of $22.34 is 5 percent above.
On May 3, Craig-Hallum analyst George Sutton initiated coverage on VYGVF stock with a buy rating and a target price of $32. In the research note, the analyst said, "Voyager currently has the best problem a growth company could have - it's growing faster than its capacity allows…Voyager is quickly expanding its funnel while simultaneously withholding $50M earmarked for marketing as it builds additional capacity."
Article continues below advertisement
VYGVF stock will recover
Voyager Digital plans to add new alternative cryptocurrency trading over the next 60 days due to an increase in demand in altcoins. The company already supports trading over 50 famous cryptocurrencies, including Ethereum, Bitcoin, and Dogecoin. As a result, VYGVF stock will recover as it has a huge market opportunity ahead.
VYGVF stock looks like a good buy.
Voyager Digital trades at an NTM EV-to-sales multiple of 9.5x, which looks attractively priced compared to other cryptocurrency stocks. Riot Blockchain and Marathon Digital are trading at NTM EV-to-sales multiples of 12.6x and 10.4x, respectively.