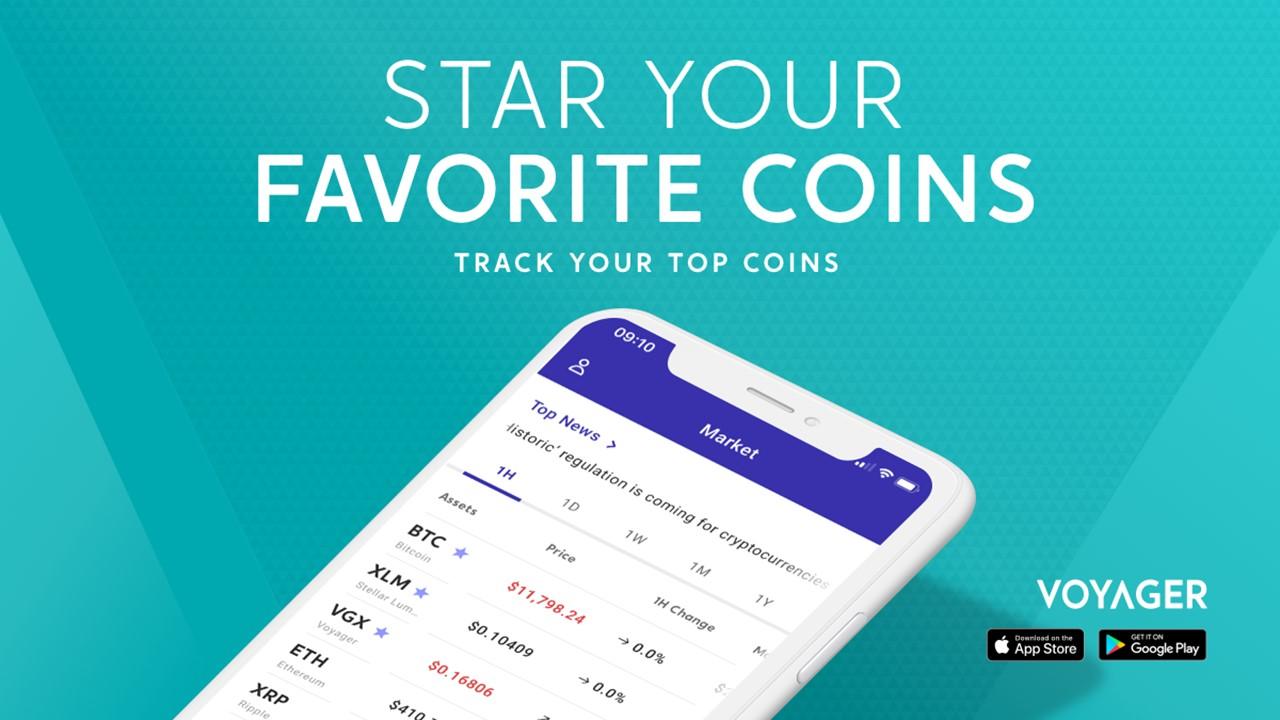 Voyager Digital Stock Outperforms the Markets, Looks Like a Buy
Voyager Digital (VYGVF) stock gained 8.7 percent on March 31, which took its YTD gains to 566 percent. The stock has outperformed the markets by a wide margin in 2021. Why has Voyager Digital stock soared and is it a good stock to buy now?
Article continues below advertisement
Voyager Digital is a licensed crypto-asset platform that lets users trade in digital crypto assets. The rise in VYGVF stock can mainly be attributed to investors' optimism about the cryptocurrency ecosystem. As bitcoin prices have soared over the last year, stocks of companies that are associated with cryptocurrencies, including crypto miners like Riot Blockchain as well as trading platforms that allow trading in crypto assets, have also soared.
Voyager Digital stock news
On April 1, Voyager Digital announced that it "has purchased a full season Oakland A's suite at the Oakland Coliseum for one Bitcoin, becoming the first purchase of a ticket offering priced in cryptocurrency in MLB (Major League Baseball)."
Article continues below advertisement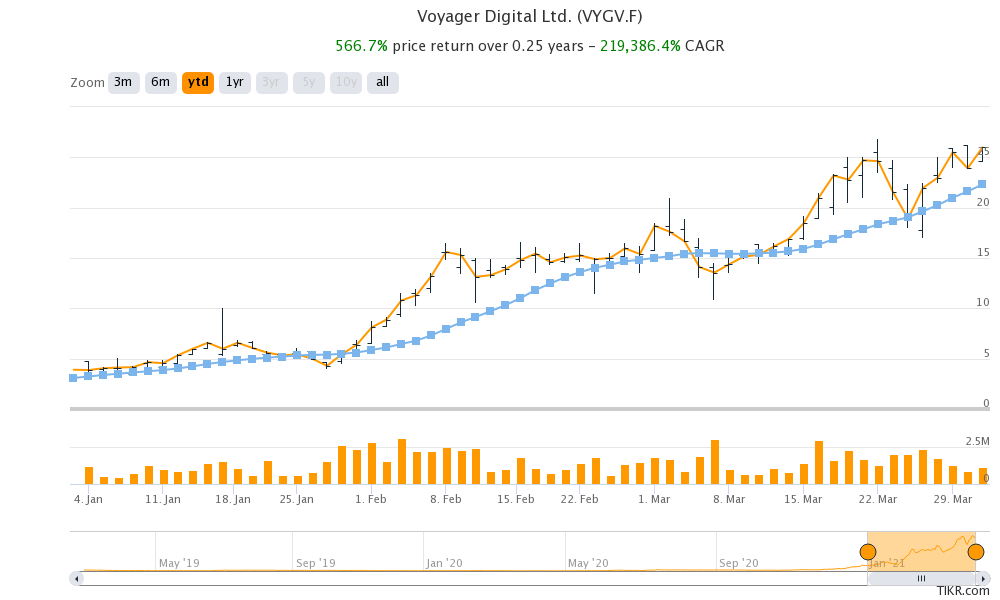 In March, the company announced a campaign called "March Interest Mania" under which it offered higher interest rates on digital assets. The platform lets users trade in more than 50 digital assets and offers interest on 24 out of these.
Article continues below advertisement
VYGVF stock forecast
According to the estimates compiled by CNN Business, all three analysts covering VYGVF stock have rated it as a buy or some equivalent. The stock's median target price is $23.50, which is a discount of 9.6 percent over the current prices. Its highest target price is $43.72, while its lowest target price is $22.12.
Voyager Digital stock on Reddit
Voyager Digital isn't among the most popular stocks on Reddit. However, there's a subreddit called Invest_Voyager, which is the company's official page on Reddit. Reddit group WallStreetBets has been behind the volatility in many stocks, especially gaming retailer GameStop.
Article continues below advertisement
Should I buy VYGVF stock?
Voyager Digital is a play on mainstreaming of digital assets and the increasing adoption of cryptocurrencies. So far, 2021 is turning out to be a good year for bitcoins and cryptocurrencies. Bitcoins received a major boost when Tesla announced that it has invested $1.5 billion in bitcoin.
Article continues below advertisement
Later, the company said that it would allow car buyers to purchase its vehicles by paying in bitcoins. Tesla doesn't intend to convert those bitcoins into fiat currencies. Recently, PayPal allowed users to pay in cryptocurrency.
Cryptocurrency trading platforms like Voyager Digital are a way to play the mainstreaming of digital assets. However, the competition is rising in the market. Many regulators globally are getting wary of cryptocurrencies and are contemplating strict regulations that could stall the industry's growth. Anonymity has been among the biggest USP of cryptocurrencies.
Article continues below advertisement
VYGVF stock trades at an NTM EV-to-revenue multiple of 228x. The multiple might look exorbitant but investors have been willing to pay a premium for companies in the cryptocurrency ecosystem. Riot Blockchain and Marathon Digital stocks are also trading at sky-high valuations.
Crypto exchanges like CoinDesk
Binance, Coinbase, CoinSpot, Coinhouse, Bittrex, and Bitstamp are some of the crypto exchanges like CoinDesk. Coinbase is said to be exploring plans for an IPO. Given the boom in cryptocurrency markets, the IPO could attract good investor interest.
Voyager Digital is a cryptocurrency broker that lets users buy digital assets on different exchanges through its platform. It competes with other platforms like Robinhood for crypto trading.