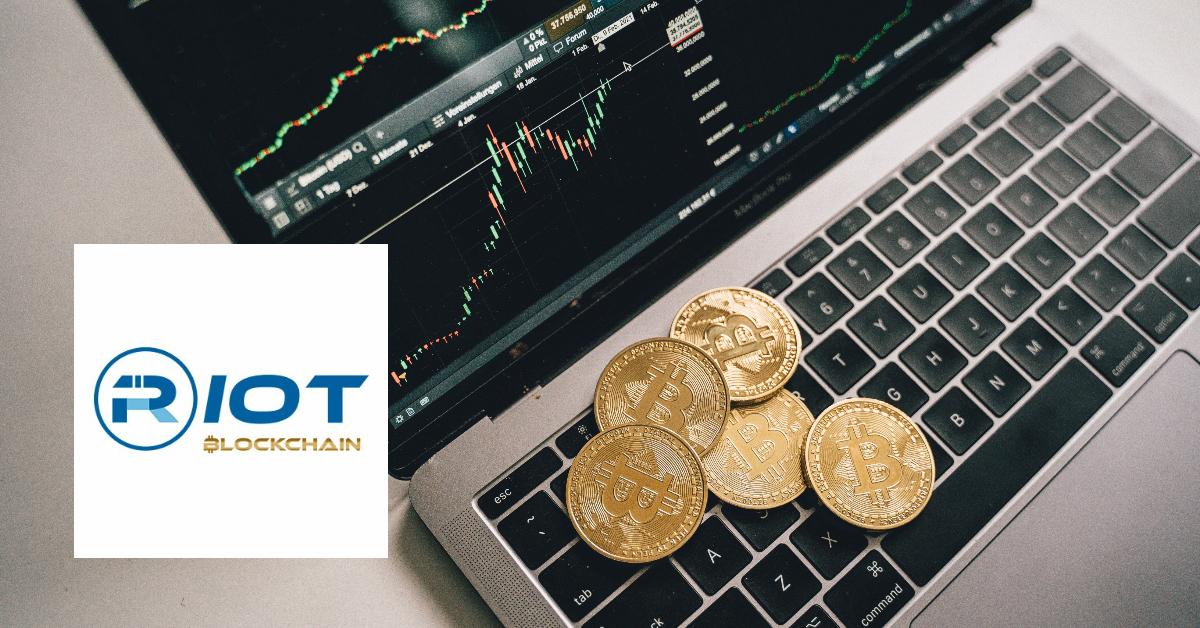 How To Trade RIOT Stock Before the Bitcoin Miner's Earnings Release
Bitcoin mining company Riot Blockchain (RIOT) is gearing up to release its earnings. The stock has pulled back substantially from its peak. Should you buy or sell RIOT stock before the company's earnings date?
Article continues below advertisement
Through mining, fresh bitcoins are minted. As the task involves solving complex mathematical problems, it requires sophisticated machines and consumes a lot of electricity. Therefore, bitcoin mining can be unprofitable for individuals or small groups but rewarding for companies that can organize their operations to keep costs down. Riot Blockchain is doing just that, and its profit opportunity is growing as bitcoin's price increases.
When is Riot Blockchain's earnings date?
Riot Blockchain is expected to report its fourth-quarter earnings anytime between Mar. 26 and May 10. On average, analysts expect it to report year-over-year growth, with EPS of -$0.07 on revenue of $3.6 million. In the fourth quarter of 2019, the bitcoin mining company reported EPS of -$0.12 and revenue of $1.9 million, missing analysts' estimates of $0.11 and $2.7 million.
Article continues below advertisement
What are Reddit investors saying about Riot Blockchain stock ahead of its earnings?
Riot Blockchain has been among the most discussed stocks on Reddit, particularly in the WallStreetBets (or WSB) community—the group behind the GameStop (GME) and AMC Theatres frenzy. As WSB rules bar investors from making cryptocurrency a primary topic, discussions focus more on crypto-related stocks.
Reddit's WSB investors tend to target heavily shorted stocks, triggering a "short squeeze." This is how GameStop, AMC Theatres, and BlackBerry stocks took off, giving small investors huge profits and leaving many Wall Street funds in the dust.
Article continues below advertisement
With a short interest of more than 12 percent, RIOT stock is a top bitcoin mining candidate for a WSB short squeeze. To compare, Marathon Patent Group's (MARA) short interest is 11 percent, and Bit Digital's (BTBT) is only 1.4 percent. Support.com (SPRT), which is about to become a bitcoin mining stock after merging with Greenidge Generation Holdings, is only 0.23 percent shorted.
Riot Blockchain's (RIOT) stock forecast
Riot Blockchain shares have climbed more than 6,000 percent in the past year and 170 percent in 2021. However, Wall Street is bearish on RIOT ahead of the company's earnings date. Analysts' average price target of $28 implies a 40 percent downside for RIOT stock from its current price.
Article continues below advertisement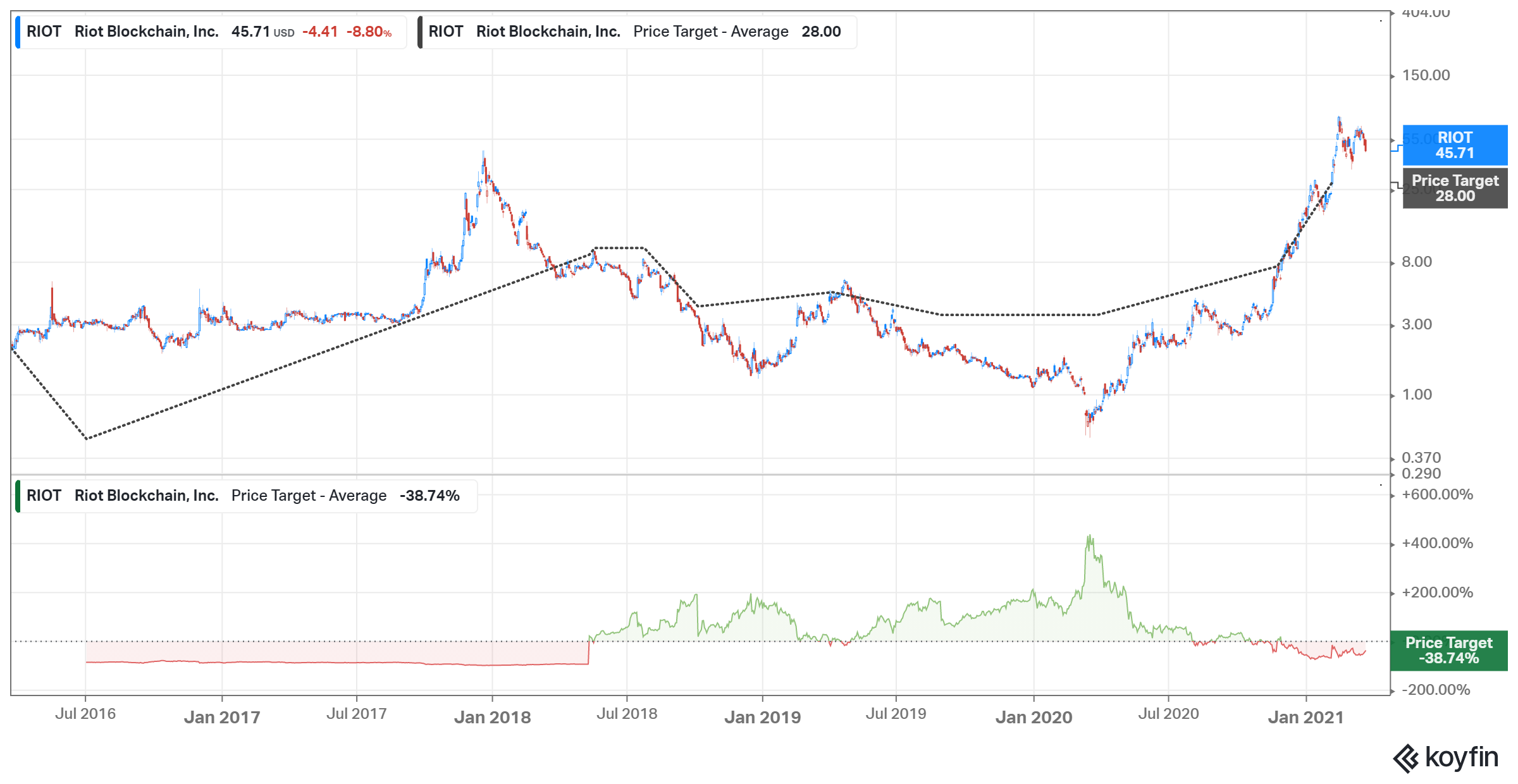 Is Riot Blockchain (RIOT) stock a good investment?
Riot Blockchain stock is popular with deep-pocketed investors, and its institutional investors include Morgan Stanley, BlackRock, and Squarepoint. Meanwhile, MARA and BTBT have institutional ownership of just 4 percent and 0.79 percent, respectively.
Article continues below advertisement
Bitcoin mining stocks track the price of the blue-chip cryptocurrency. Whereas bitcoin has pulled back from its recent highs as short-term investors take profits, some predictions see bitcoin headed higher in the long term. A higher bitcoin price would not only make Riot's mining business more profitable, but also draw more investors seeking indirect exposure to bitcoin.
Article continues below advertisement
Article continues below advertisement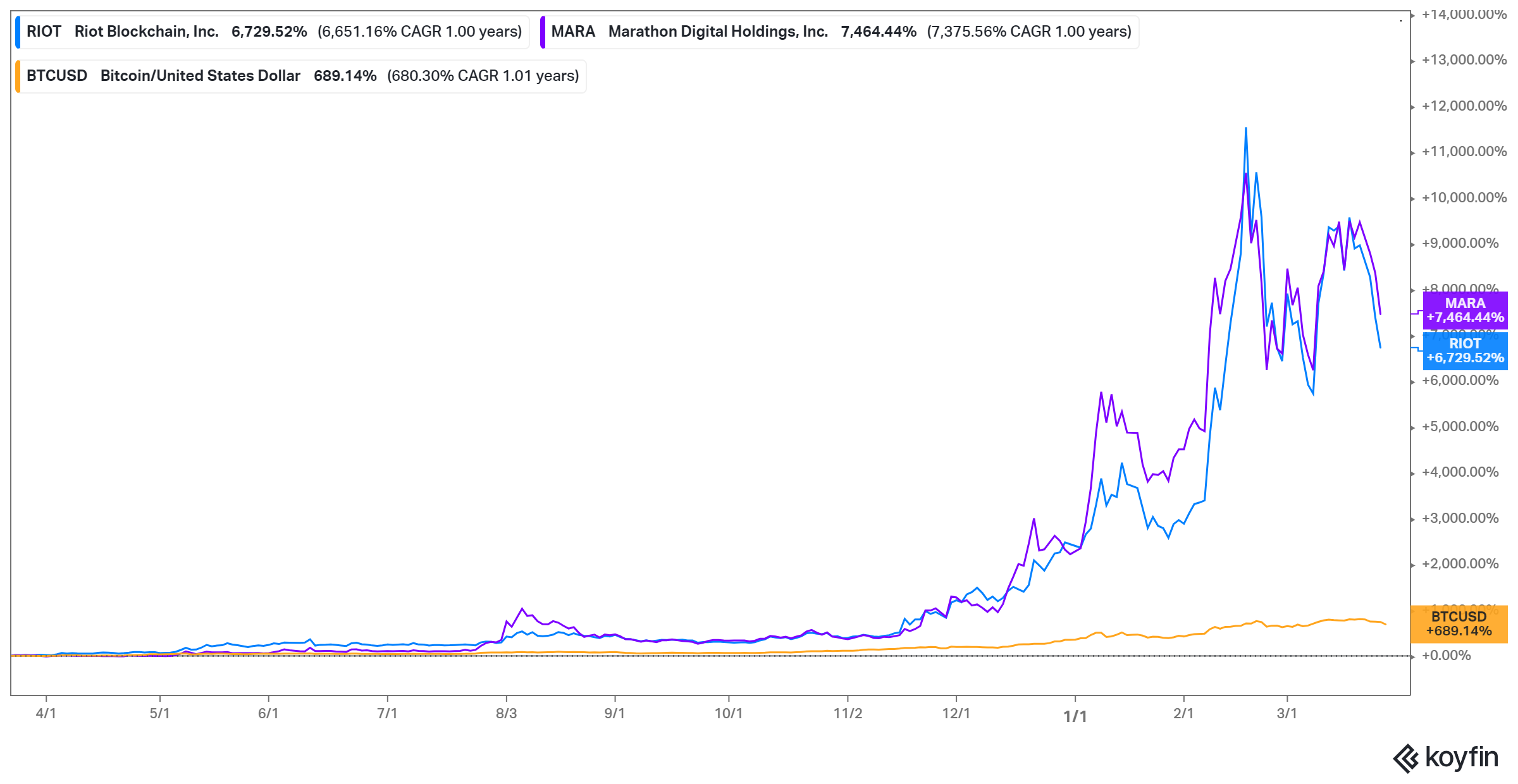 Should you buy or sell Riot Blockchain (RIOT) stock before the company's earnings?
Bitcoin mining stocks have risen even faster than bitcoin itself—while RIOT and MARA stocks have risen more than 6,000 percent in the past year, bitcoin has climbed just 720 percent. Investors seem to be betting that these companies will make more money on bitcoin's surging price and cryptocurrencies' growing adoption. RIOT's current 40 percent discount looks good, but that price may come down even further.
SPAC stocks have benefited from stimulus checks becoming available to retail investors. But with a potential SEC crackdown on SPAC, many investors are speculating in other sectors, such as the cryptocurrency space. RIOT investors may also want to keep an eye on the upcoming Coinbase stock IPO.