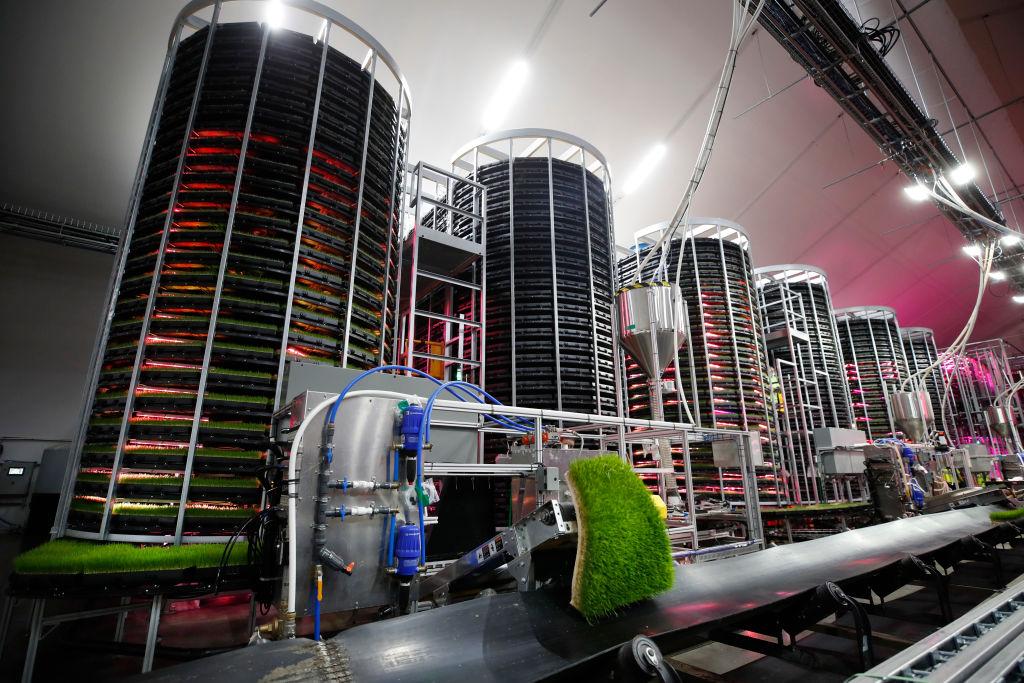 Walmart Invests in Vertical Farming Startup Plenty
Walmart was recently a part of a funding round for vertical farming startup Plenty, where the company raised $400 million.
You've likely eaten vegetables from a vertical farm and didn't even know it. Vertical farming is absolutely safe when done properly, and may be the future for growing crops in the U.S. Plenty is one company that uses vertical farming technology.
Article continues below advertisement
Article continues below advertisement
The San Francisco–based company recently raised $400 million in a Series E funding round that included Walmart among investors. On Jan. 25, 2022, Plenty announced that it will partner with Walmart to provide leafy green vegetables for all of the retailer's California locations later in the year.
What's vertical farming?
Vertical farming is growing crops in layers stacked on top of each other. It takes place in an indoor controlled environment so that weather and other outside factors don't affect plants' growth.
Article continues below advertisement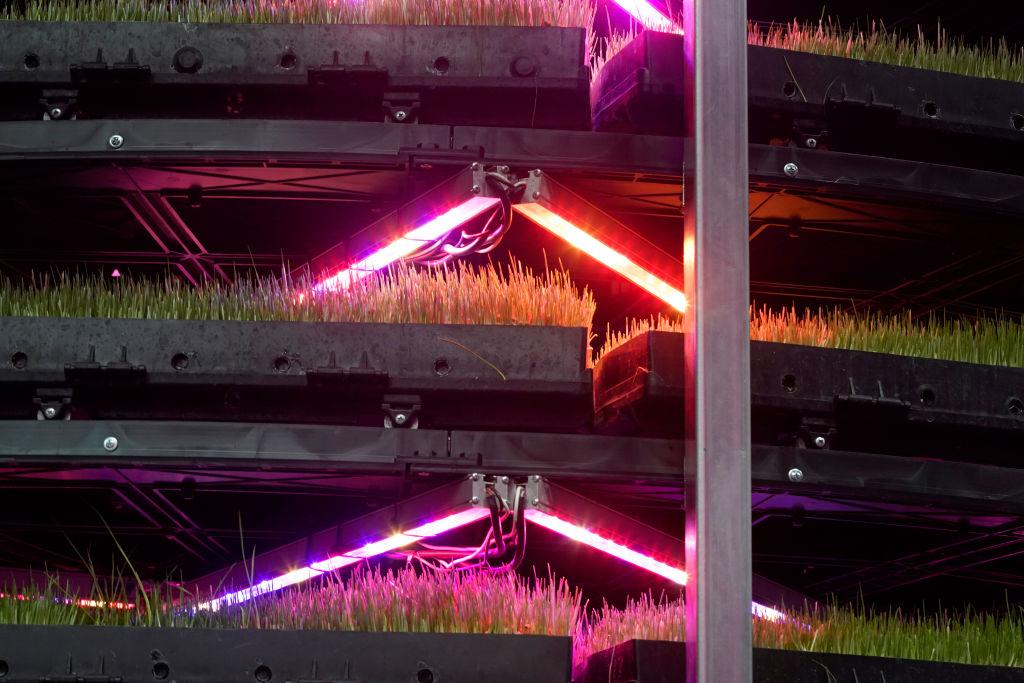 Having the plants grow indoors is also environmentally friendly, as it reduces the need for chemical pesticides. Additionally, this type of farming allows crops to grow all year round instead of seasonally.
Article continues below advertisement
Article continues below advertisement
Vertical farming is more effective than traditional farming.
According to Eden Green Technology, vertical farming uses up to 98 percent less water and 99 percent less land, and can yield 240 times more crops than traditional farming in a year. Vertical farming also uses fewer acres, as layers are stacked on top of each other inside of a building.
These indoor facilities can use technology such as solar energy, thermal radiation, automated temperature control, air-sealed rooms, and hydroponic systems, which involve planting crops in water that's mixed with a nutrient solution. The solution in the water can be thought of as food for the plant and helps it grow. Hydroponics makes growing plants soil-free, so it's a lot less messy and there's less physical labor involved. It's also faster.
Article continues below advertisement
Vertical farming buildings can vary in shape, size, and technology. This new type of farming can take place in warehouses, greenhouses, skyscrapers, garages, and even empty parking lots.
Article continues below advertisement
Article continues below advertisement
Vertical farming is similar to vertical storage in warehouses
Vertical storage is a similar concept to vertical farming, in that boxes and other packages involved in logistics may be stacked vertically. When a specific box is needed, a robot can simply dig in from the top and pull it out without compromising the structure and safety of the stored units.
Buying new storage warehouses has become fiercely competitive for retail companies, especially Walmart and Amazon. As a result, they're resorting to vertical stacking technology.
What are some vertical farming companies?
AppHarvest (APPH) and Hydrofarm Holdings (HYFM) are two publicly traded companies that use vertical farming technology. As the industry is still fairly new, they don't have many competitors, but that's set to change.