Vertical Farming Companies Have Venture Capital on Lock, Public Debuts Are Slow
Vertical farming is a niche corner of the market, but that doesn't mean it's totally off limits to retail investors. Are vertical farming stocks a good idea?
The rate of institutional investment in any industry is a good sign of its potential. If venture capitalists are willing to bet millions (or more) on any one sector, consumers will likely follow. That's precisely the case with vertical farming.
Article continues below advertisement
Article continues below advertisement
From a $10 million investment in Gardyn to a $100 million investment in AeroFarms, the dollars have been stacking up over the last few years. The first three quarters of 2020 saw $754 million in fundraising—more than the entirety of 2019. Now, vertical farming is mildly available in the stock market, but should retail investors take a bite?
What is vertical farming?
Vertical farming is a literal term. It's an agricultural practice that involves growing food on stacked layers that span vertically.
Article continues below advertisement
Various other agricultural techniques accompany vertical farming like hydroponics (growing plants in material other than soil as well as liquid) and aeroponics (plants hang in the air with nutrients delivered via a misting agent).
Farmers love vertical farming for a few reasons. It helps protect crops from pests and animals, saves space (which means you can set up a farm in an urban area), and reduces the need to import so many products.
Article continues below advertisement
Article continues below advertisement
Of course, there are cons—like the fact that technology geared toward vertical farming is still innovating. Also, it's only cost-effective with the most efficient energy.
One vertical farming stock hit the Nasdaq on Feb. 1
Recently, AppHarvest (NASDAQ:APPH) went public via a SPAC (special purpose acquisition company) merger with blank-check firm Novus Capital Corp. Since the merge went through on Feb. 1, the company's shares have dropped 7.22 percent. However, Novus stock went up more than 104 percent prior to the merge—so there's potential.
Article continues below advertisement
A lot of analysts are talking about how cool and ESG-centric AppHarvest is. I can't help but agree with that, but I do know the risk with AppHarvest lies in its small scale. Currently, the company has three farms in the Appalachian region. Investors might want to wait until some execution and expansion to dive in, just to have a bit of a cushion.
Article continues below advertisement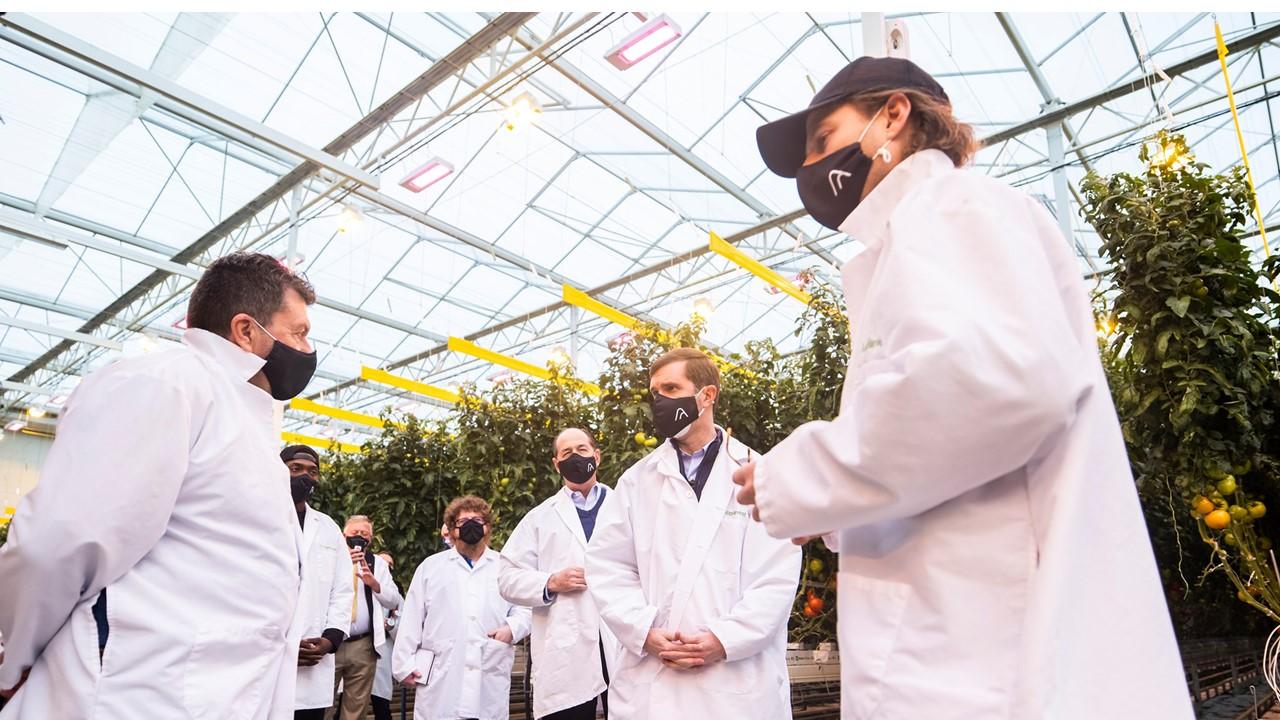 Article continues below advertisement
As for vertical farming stocks on the NYSE, you're better off looking at equipment supplies that align with this agricultural vision. Think Pentair PLC (NYSE:PNR), which is a reputable company that supplies water management equipment to vertical farming facilities, among others. There's also Koninklijke Philips NV (NYSE:PHG), which is a Dutch company with a penchant for LED lighting. Danaher Corporation (NYSE:DHR) makes filtration equipment and also helps to supply vertical farms.
An ETF might be the way to go for vertical farming stocks, but we aren't quite there yet
On average, ETFs tend to be a safer bet in the investment world. Unfortunately, AppHarvest is still waiting for its turn.
Article continues below advertisement
Article continues below advertisement
One mutual fund, the 13D Activist Fund (DDDCX), holds AppHarvest. 13D prioritizes activist investing, so it could be a solid solution for inventions seeking change.
Is vertical farming a good investment?
If you're looking to add vertical farming to your portfolio, ask yourself:
Do I prioritize impact and environmentally conscious investing?
Is my risk tolerance high enough to handle new companies and tech?
Have I diversified my portfolio elsewhere?
Vertical farming looks like it has potential, but the route to stability might be a long one.