VCVC Stock Soars on REE Automotive Merger Deal, Good Buy for Investors
VCVC stock soars on REE Automotive merger deal. Investors continue to show a strong appetite for EV stocks. Is the stock a buy before the merger date?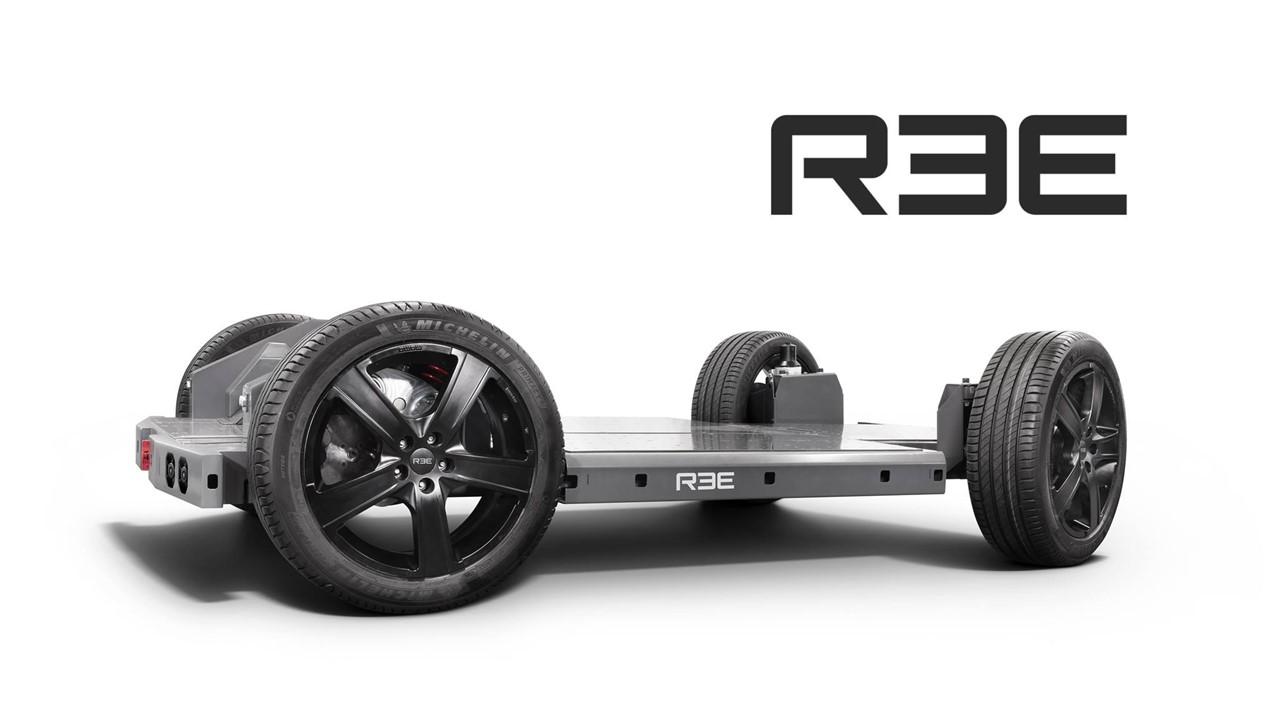 Israel-based Tesla competitor REE Automotive is going public through 10X Capital Venture Acquisition, whose stock trades on Nasdaq under the ticker symbol "VCVC." It joins other electric vehicle companies like Nikola, Fisker, and XL Fleet that took the SPAC route to the public market. Is VCVC stock a buy ahead of the REE Automotive merger date?
Article continues below advertisement
Article continues below advertisement
10X Capital Venture stock has moved little since the year started. However, it popped up as much as 50 percent in early trading on Feb. 3 shortly after announcing the deal to merge with REE Automotive. Investors made huge profits with Tesla stock in 2020 after it gained 700 percent. That has generated interest in EV stocks, which is why SPACs link 10X Capital Venture, Churchill Capital Corp IV (CCIV), and Property Solutions Acquisition (PSAC) are spiking. The SPACs have deals with electric vehicle companies.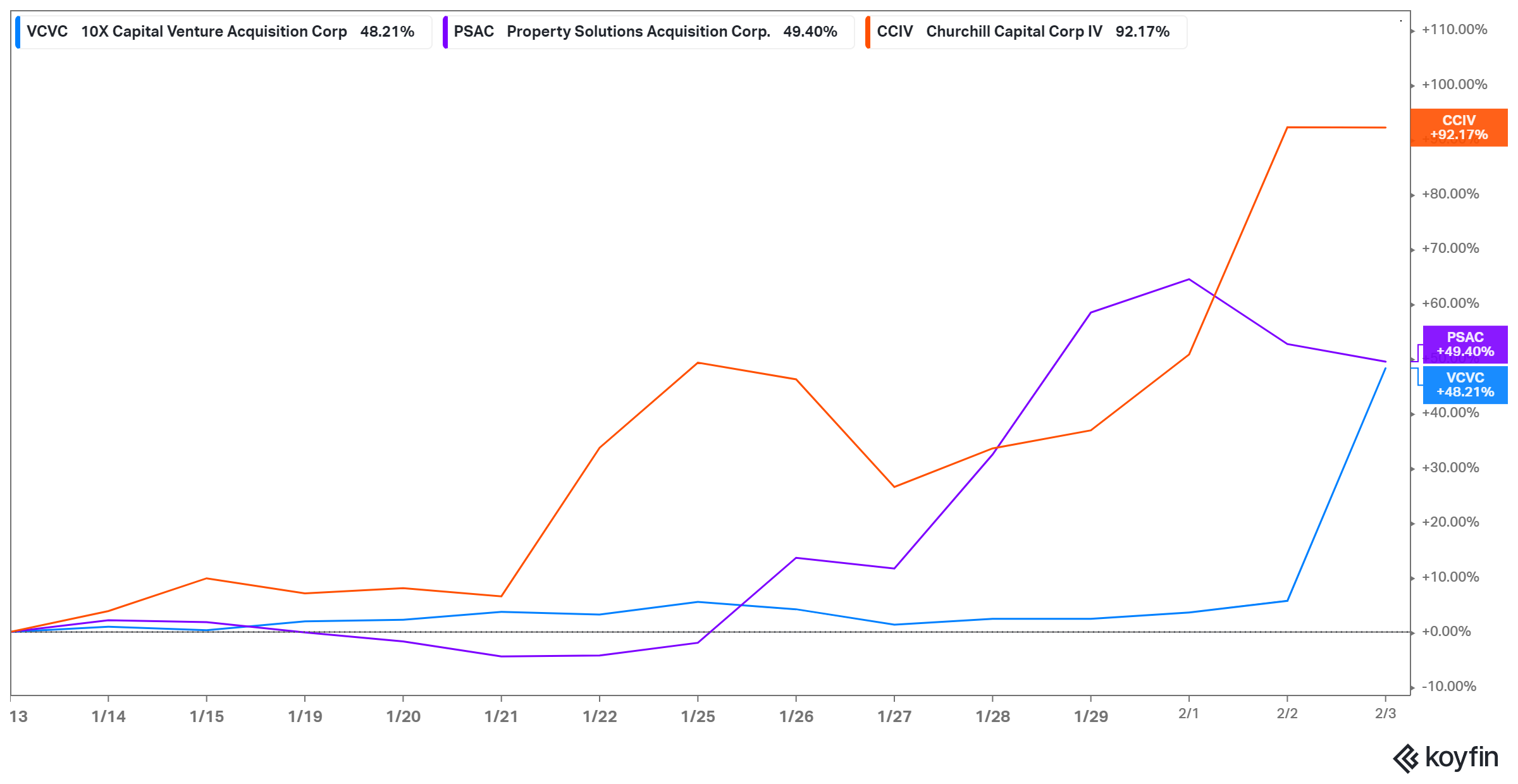 Article continues below advertisement
The Property Solutions Acquisition SPAC is taking premium electric vehicle maker Faraday public. PSAC stock has gained about 80 percent so far in 2021 and more than 30 percent in the past week alone. Meanwhile, the Churchill Capital SPAC is expected to take Faraday rival Lucid Motors public. So far, CCIV stock has gained more than 220 percent in 2021. The chart above illustrates the action in SPAC stocks in the EV industry.
Who owns the 10X Capital Venture SPAC?
The 10X Capital Venture SPAC is sponsored by Hans Thomas — the head of investment firm 10X Capital. David Weisburd helps Thomas run the blank-check company. The bank-check company taking REE Automotive public raised $200 million in its SPAC IPO in November 2020.
Article continues below advertisement
Article continues below advertisement
SPAC sponsors put in the initial capital to launch the shell company. They end up retaining at least a 20 percent stake in the company. Sponsors have to seek out the right business for the SPAC to merge with and take public.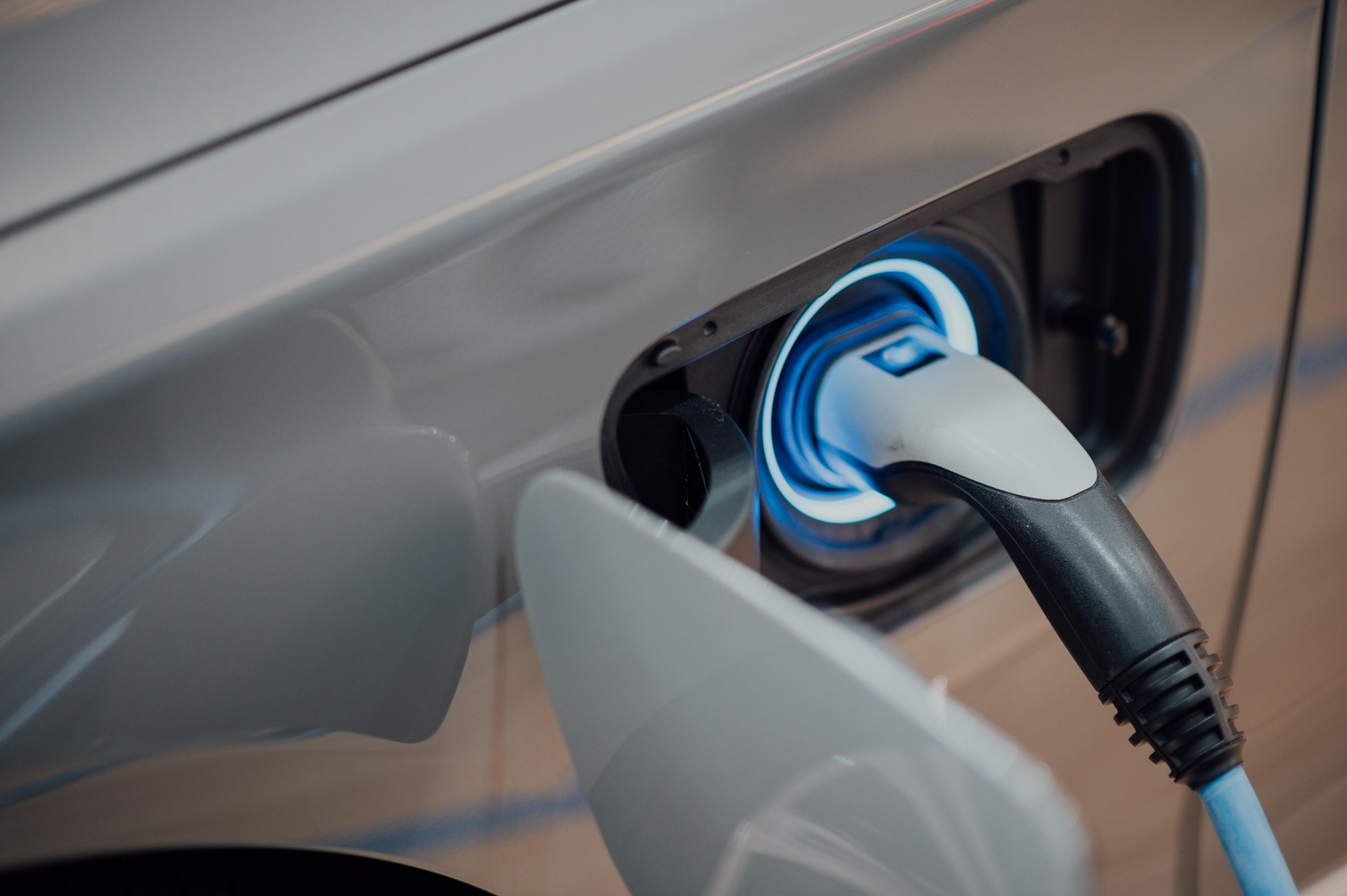 Article continues below advertisement
REE Automotive's business
REE Automotive develops electric vehicle technology. It targets automakers as customers. It can supply automakers with the components to help them build electric vehicles faster and at lower costs. REE Automotive has already received orders worth $1.5 billion for its components.
Article continues below advertisement
India-based automaker Mahindra plans to use REE Automotive components to produce 250,000 electric vehicles. The other companies interested in REE Automotive parts include Mitsubishi, Musashi Seimitsu, and KYB Corp.
Article continues below advertisement
10X Capital VCVC-REE Automotive merger date
The 10X Capital SPAC deal values REE Automotive at $3.1 billion. The companies aim to complete the transaction by June 30. The combined company will operate under the name REE Automotive. The stock will continue to trade on Nasdaq. However, the VCVC stock ticker symbol will change to "REE."
REE Automotive is set to receive a capital injection of about $500 million. The amount consists of the $200 million raised in the 10X Capital SPAC IPO and $300 million raised in PIPE deals. Existing REE Automotive shareholders will own around 80 percent of the combined company. Those holding VCVC stock and PIPE investors will own the rest.
Article continues below advertisement
Article continues below advertisement
Investors in the PIPE includes REE Automotive customer Mahindra, Koch Strategic Platforms, and Magna International. These are investors with long-term strategy that should provide a certain amount of stability to the stock.
VCVC stock is a buy ahead of the REE Automotive merger
The risk of 10X Capital SPAC and REE Automotive merger deal not going through, which could crash VCVC stock, looks low right now. As a result, VCVC stock offers a ticket to a lucrative industry. The global electric vehicle market is on course to hit $803 billion in 2027 from $162 billion in 2019.