UniLend Coin Price Prediction and the Best Way to Buy It
For some time, people have wondered whether UniLend (UFT) crypto is a good investment. The crypto's recent spike has renewed the interest in its prospects as an investment opportunity. What's the UniLend coin price prediction and can it reach $10?
Article continues below advertisement
UniLend crypto rose about 40 percent overnight to touch $1.35. The trading volume spiked 700 percent. The altcoin continues to rise as investors hope for a return to the $4.39 all-time high reached in February.
What is Unilend crypto?
UniLend Finance is a DeFi project. The platform offers lending and borrowing services using smart contracts. Those taking loans pay interest and those lending money earn interest. The platform also offers crypto trading. The operations on the UniLend platform are powered by the UFT token, which is used as a governance and transaction tool.
Article continues below advertisement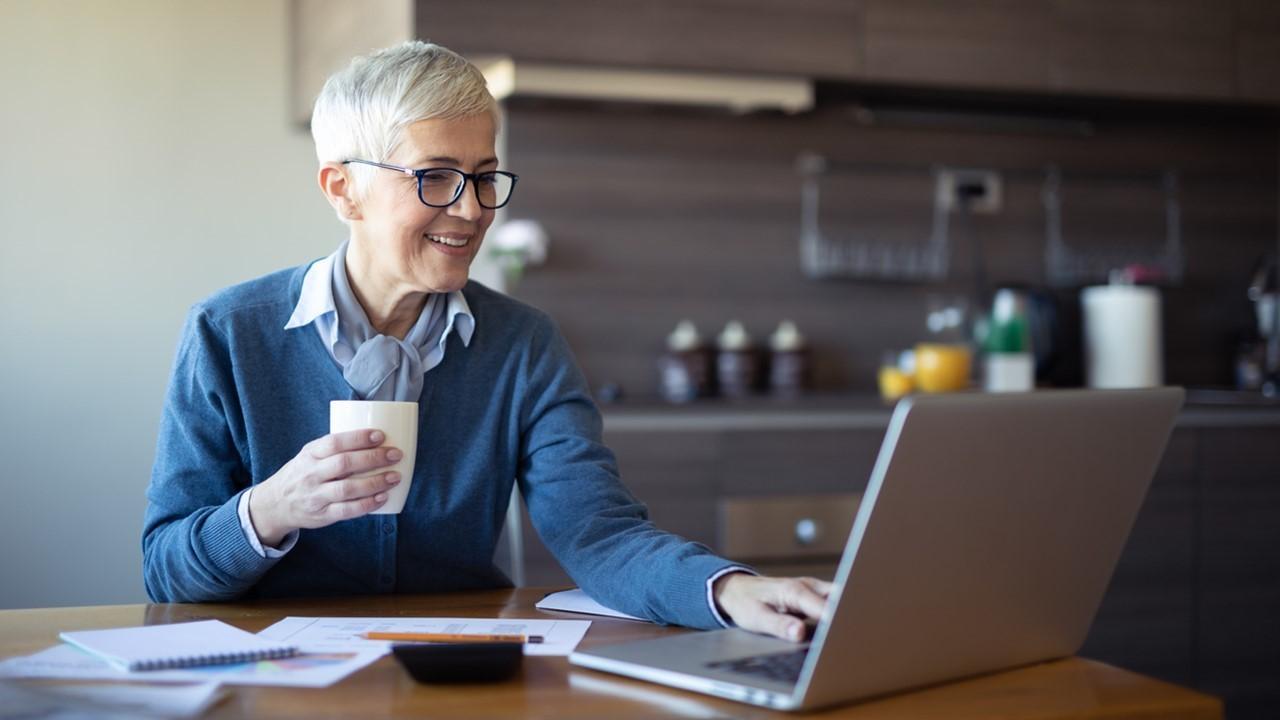 UniLend (UFT) coin should keep going up
The number of assets supported on UniLend continues to grow as more Ethereum-based tokens are created. Therefore, UniLend could keep growing, which would increase the demand for the UFT token and drive up the price.
Article continues below advertisement
Also, the UniLend coin is trading at 70 percent below its all-time high. That suggests an enormous upside potential when the crypto starts making its way back to the peak.
UniLend crypto should see a price boost if it secures a Coinbase listing in what's known as the "Coinbase effect." For example, Dogecoin shot up sharply after Coinbase announced its listing plan. The top crypto exchange in the U.S. said that it wants to add support faster for new cryptocurrencies.
Article continues below advertisement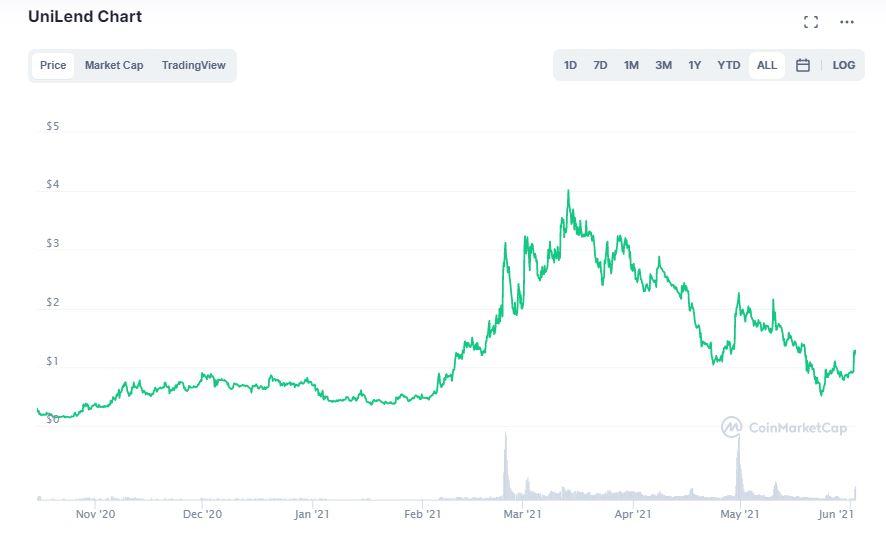 UniLend price prediction
UniLend appears to have a bright future going by its price predictions. WalletInvestor expects the crypto to reach $3.68 a year from now, which suggests nearly a 200 percent upside potential from the current price. The token is expected to hit $14.7 in five years, which implies more than a 1,000 percent upside.
Article continues below advertisement
Digital Coin Price forecasts UniLend's coin price crossing $2.10 in 2021 and reaching $4.39 in 2025, which suggests nearly a 250 percent upside potential.
Will UniLend (UFT) reach $10?
UniLend crypto has traded between a low of $0.13 and a high of $4.39 since its debut in 2020. Although it has pulled back sharply from its peak, UniLend still boasts a lifetime return on investment of 750 percent. Its price prediction is also bullish. When will UFT coin reach $10?
Article continues below advertisement
At the current price, the altcoin will need to gain 700 percent to reach the $10 price milestone. Looking at its historic performance, UniLend can do it, but it might take time. If it maintains a monthly growth rate of 10 percent from now on, UFT would need two years to reach $10, which suggests that it could hit the target in 2023.
UniLend (UFT) coin versus bZx Protocol (BZRX)
UniLend and bZx Protocol are both DeFi projects that offer cryptocurrency borrowing and lending. They launched about a year apart with bZx coming first. UniLend's UFT token price has climbed 750 percent since its debut, while bZx's BZRX crypto has gained 99 percent since it launched.
Article continues below advertisement
At the current price of $1.26 and with 21 million tokens in circulation, UniLend carries a market value of $30 million. Meanwhile, bZx carries a market value of $75 million with 225 million tokens in circulation at the price of $0.33.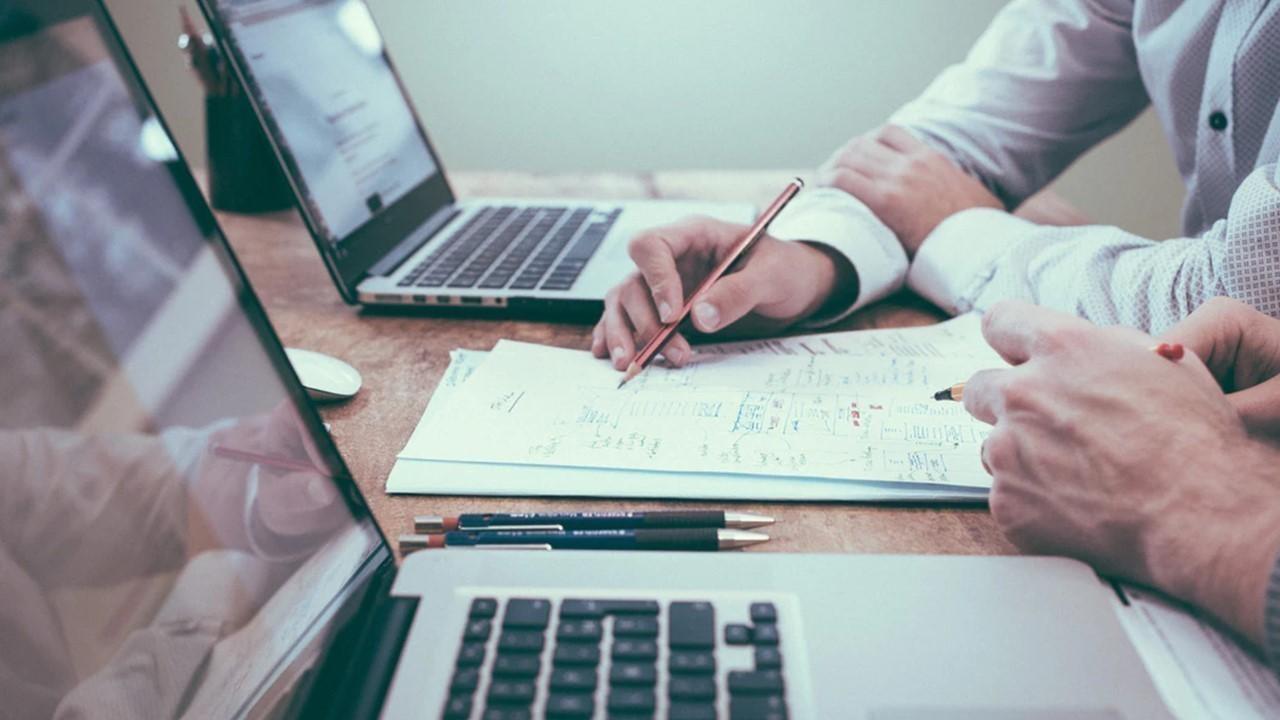 Article continues below advertisement
UniLend crypto's supply is capped at 100 million tokens and 24 percent is already circulating. bZx crypto's supply isn't capped, but the maximum supply currently is 1 billion tokens. Many investors like cryptocurrencies with a fixed supply like Bitcoin because they offer inflation protection.
The best way to buy UniLend (UFT) coin now
After seeing UFT coin's bullish price prediction, you might want to know how to buy it. Although Coinbase hasn't listed it yet, UniLend crypto is available on Binance, Gate, WazirX, and Uniswap. If you have capital in the Indian rupee, the best place to buy UFT coin now is WarizX. The other platforms don't currently support purchases with fiat money but allow you to convert other cryptocurrencies like Ethereum and Tether to UniLend.