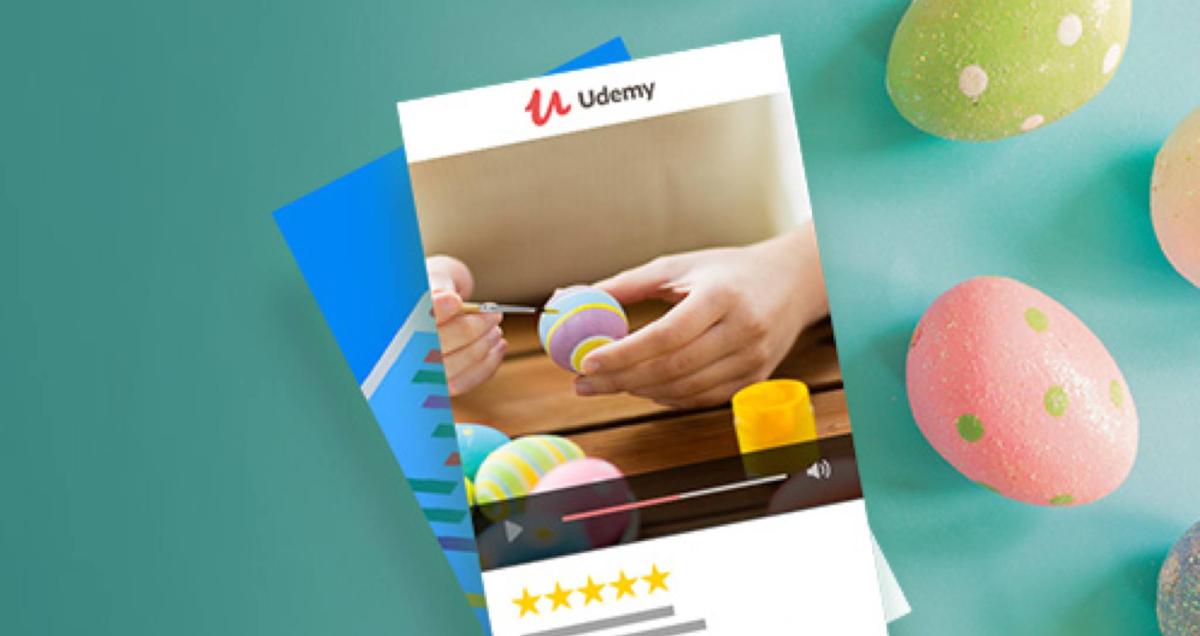 Udemy's Stock Forecast: Should You Buy the UDMY IPO?
By Mohit Oberoi, CFA

Oct. 29 2021, Published 8:47 a.m. ET
There's been a flurry of new listings this week and the earnings calendar has been full, keeping markets busy. Online learning company Udemy has also priced its IPO and is set to begin trading on Oct. 29, 2021. What's the forecast for the stock? Should you buy the IPO?
Article continues below advertisement
This year is expected to be a record year for U.S. IPOs in terms of the total capital raised, and in terms of the number of IPOs, it's expected to be the biggest year since 2000. However, many see similarities between the current market euphoria and the dot-com boom, anD some companies have withdrawn their IPO amid poor response from investors.
Udemy's IPO price
According to Bloomberg, Udemy has priced its IPO at $29, which is at the top end of its $27–$29 guidance. The company sold 14.5 million shares and raised $421 million as part of the process. The stock will trade under the ticker symbol "UDMY".
Article continues below advertisement
It intends to use the money to support its operations, which are currently seeing losses. It's also considering acquisitions but doesn't have any agreements set.
Article continues below advertisement
UDMY's IPO valuation
UDMY will have an initial market cap of $4 billion based on its IPO price and shares outstanding just after the IPO. Its fully diluted market cap will be $4.5 billion.
Article continues below advertisement
We should also look at UDMY's relative valuation. The company's revenue of $429.9 million in 2020 gives it a 2020 price-to-sales multiple of 9.3x. After its revenue spiked by 55.6 percent in 2020, Udemy's revenue growth slowed in the first half of 2021 to 24.5 percent.
If Udemy's revenue maintains the same growth in the second half of 2021, its 2021 revenue would be around $535 million and it would have a 2021 price-to-sales multiple of 7.5x. Since Udemy is currently posting losses, we can't value it based on profitability metrics.
Article continues below advertisement
Udemy's stock forecast
Several "stay-at-home" stocks, including Teladoc, Peloton, and Zoom Video Communications, have weakened, reflecting the companies' slowing growth.
Article continues below advertisement
However, the medium-to-long-term forecast for the online learning industry looks positive as the education and learning industry becomes digitized. The emergence of new technologies will also increase the need to upskill, making Udemy's outlook bright.
Citing Arizton data, Udemy said in its filing that its total addressable market is $223 billion. Of this, $152 billion is estimated to be from the consumer learning market, and the remaining $71 billion from the corporate learning market.
Article continues below advertisement
Should you buy UDMY stock?
Overall, Udemy stock looks like a good buy, and its valuation looks reasonable in comparison to other online learning companies'. Chegg, for instance, trades at a next-12-month price-to-sales multiple of 9.4x.
How to buy Udemy stock
Udemy will begin trading on Oct. 29. You can order the stock through your stockbroker once it starts trading.