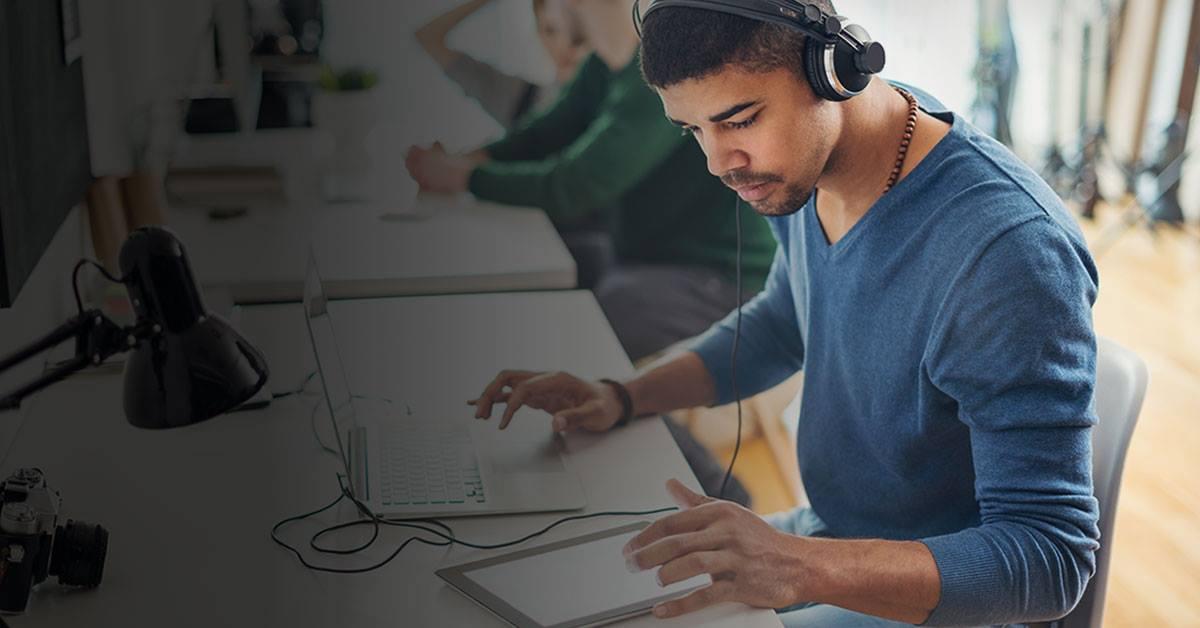 Pandemic Winner Udemy Files for IPO: Key Details and Forecast, Explained
By Mohit Oberoi, CFA

Oct. 6 2021, Published 8:30 a.m. ET
Online learning company Udemy has filed for an IPO. It was among the companies whose sales surged due to changed consumer behavior during the COVID-19 pandemic. What are the key details of the Udemy IPO, and what's its stock forecast?
Article continues below advertisement
The U.S. IPO market looks set to hit another record this year if it can maintain its momentum in the fourth quarter. Last year's fourth quarter was quite strong, with DoorDash and Airbnb listing.
Udemy's IPO details
Udemy has filed its S1 with the SEC, which is among the first steps of the IPO process. Whereas we don't yet know the IPO date or price, we do have a lot of information about the company's financials, including how the business blossomed during the pandemic.
Article continues below advertisement
Udemy's revenue surged in 2020
In 2020, Udemy's revenue rose 55.6 percent to $429.9 million, and in the first six months of 2021, its revenue rose 24.5 percent to $250.6 million. That slower growth doesn't come as a surprise—a lot of companies fueled by the pandemic in 2020 are now slowing down. These include Amazon, which missed its Q2 2021 sales estimates and provided weak guidance for the third quarter. Several other listed U.S. companies have warned that growth in the back half of 2021 will be slower than last year's.
Article continues below advertisement
Like most startups, Udemy is seeing losses, though they are narrowing. In the first half of 2021, its net loss shrank year-over-year to $29.3 million from $52.4 million. Adjusted for share-based compensation, Udemy's adjusted net loss was just under $13 million, or about 5 percent of its sales.
Article continues below advertisement
What's the market opportunity for Udemy?
According to Udemy, based on Arizton data, its total addressable market is $223 billion. Of this, $152 billion is in the consumer learning market and the remaining $71 billion is in the corporate learning market.
Article continues below advertisement
Citing data from the World Economic Forum, Udemy said that 97 million new roles will emerge by 2025, increasing the need for upskilling and bringing in more revenue for learning companies. According to Udemy, "We believe that our market opportunity could grow to be multiples of today's estimate as learning continues to transition online."
Udemy's valuation
Since Udemy hasn't provided an IPO price range, we yet don't have a valuation for the company. However, according to Crunchbase, a private funding round in 2020 valued it at $3.2 billion. The company has raised over $300 million so far. Tencent, Lightbank, Mindrock Capital, Insight Partners, and Norwest Venture Partners are among Udemy's investors.
Article continues below advertisement
What's the forecast for Udemy?
The forecast for online learning companies like Udemy looks positive. However, whether you should buy the stock depends on its valuation. In 2020, a lot of companies listed at a massive premium to their private market valuation, but markets' views on growth names have changed over the last six months. If Udemy prices its IPO reasonably, it could be worth a look. For now, all we can do is wait.