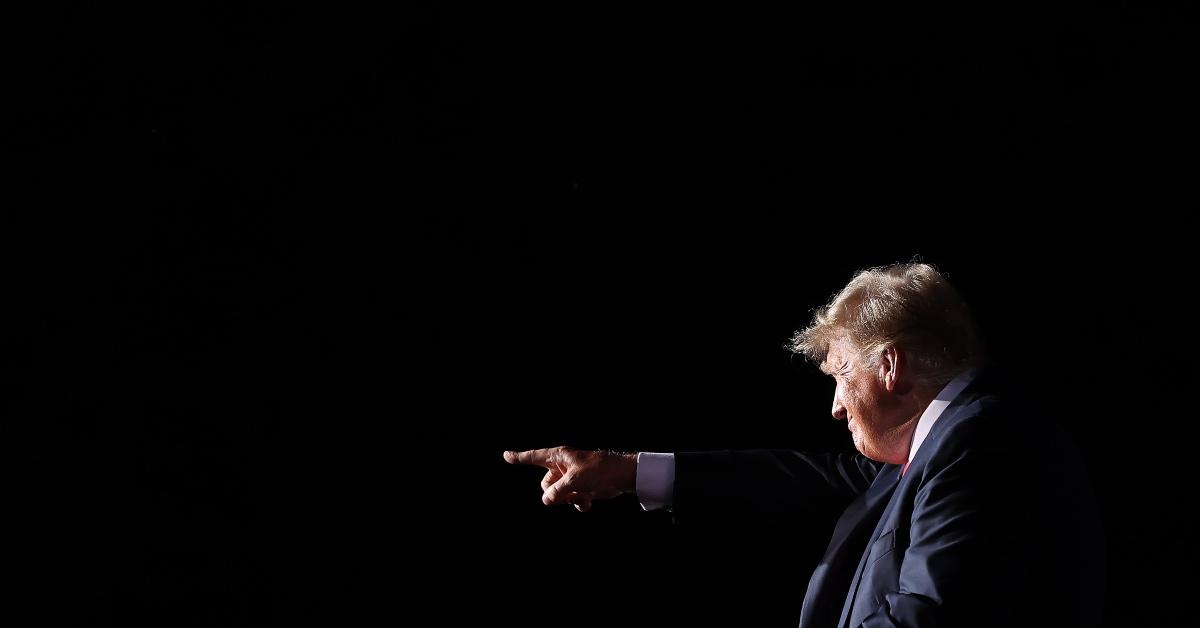 Donald Trump Defends Protestors for Chanting 'Hang Mike Pence'
Former President Donald Trump is known for "speaking his mind" and letting the American people know exactly how he feels. Perhaps that's what led him to create his own social media platform, TRUTH Social, after his Twitter and Facebook accounts were banned.
Article continues below advertisement
Trump openly defends protestors who shouted "Hang Mike Pence!" during the Jan. 6 riot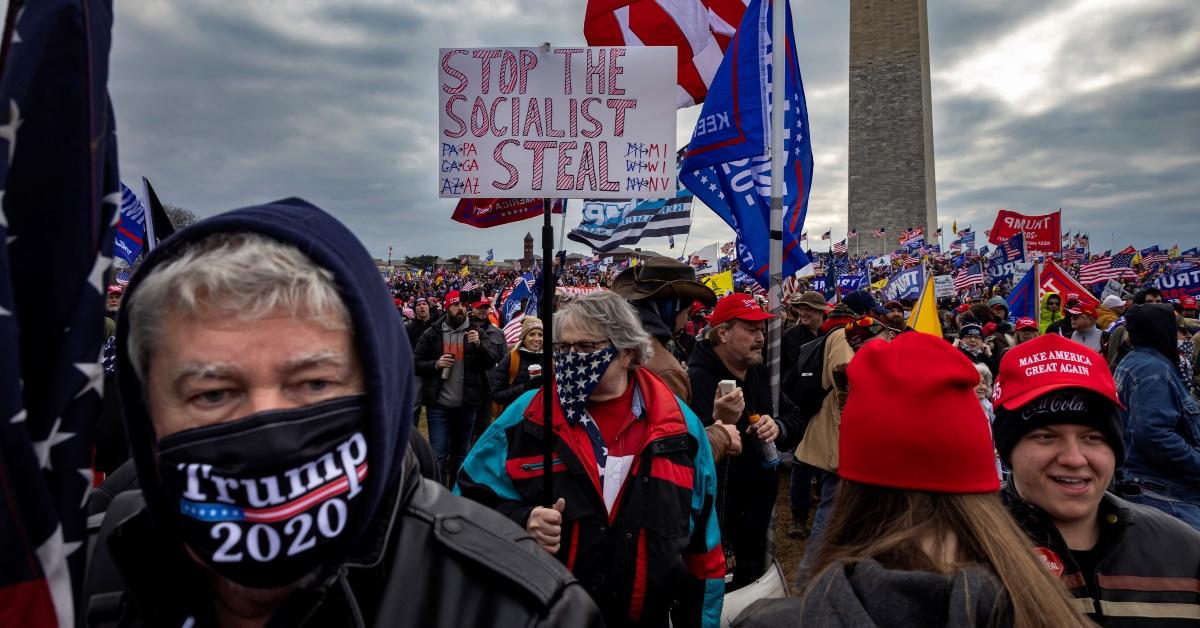 While being interviewed by Karl, the author of Betrayal, a book that recounts Trump's final days in office, Trump was asked if he was worried about the safety of his vice president, Pence, during the Jan. 6 riot. Trump replied "no" and said that he believed Pence was "well-protected." Fortunately, Pence was protected and hid after demanding that the Capitol be cleared.
Article continues below advertisement
Trump was out of sight during the Jan. 6 riot that was formed by pro-Trump protestors who believed the 2021 presidential election was fraudulent. They wanted the results to be overturned.
The interview continued with Karl saying, "you heard those chants, that was terrible," referring to protestors chanting, "Hang Mike Pence." Trump then replied, "Well, the people were very angry," a comment that nearly justifies the rioters' demands.
Article continues below advertisement
Trump also said, "It's common sense, Jon, it's common sense, that you're supposed to protect. How can you—if you know a vote is fraudulent, right—how can you pass on a fraudulent vote to Congress?" Trump was making reference to Pence allowing the election to proceed, which ultimately resulted in Trump losing the 2021 presidential election.
Although Trump still thinks that the election was fraudulent, Pence showed opposition on the matter by "refusing to halt the Electoral College certification" because he believed "interfering with that process was an unconstitutional act.
Article continues below advertisement
Does Jonathan Karl's book "Betrayal" support former President Donald Trump?
Karl discussed the rise of Trump in Front Row at the Trump Show and is using his voice to shed light on what "was really going on during the final weeks and months of the Trump presidency and what it means for the future of the Republican Party," in his book Betrayal.
Betrayal looks at the "aftermath of the election" and events that occurred after Trump was relieved from his duty of being president. The book is scheduled to be released on Nov. 16 and is available for pre-order now.
Article continues below advertisement
Could Trump and Pence run against each other in the 2024 presidential election?
Pence and the team he's building to stand behind him haven't announced any plans for the 2024 presidential election, although many people think that he could be. Pence "doubled his team to about 20 people this summer," not including Republican fundraiser John Fogarty who also joined him in a new office space in downtown Washington.
Trump has been making moves that resemble that of a typical candidate running for president. Many people think that he will run in the 2024 presidential election.