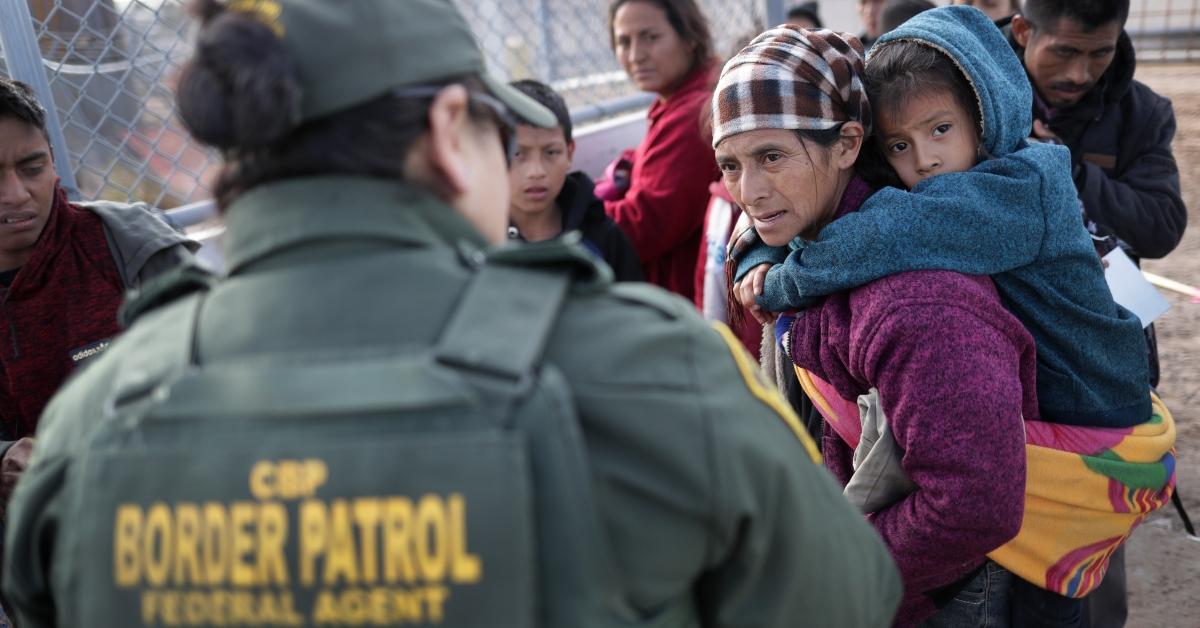 Title 42: Biden Might Rescind Controversial Order on Immigration
With the Title 42 order set to expire soon, President Joe Biden and his administration are faced with a decision of whether to end the policy, which put restrictions on immigration during the COVID-19 pandemic. Here's Title 42 explained in more detail.
Article continues below advertisement
Article continues below advertisement
What is Title 42?
Title 42 is a part of the United State Code of law that deals with matters of public health, social welfare, and civil rights. One statute in the code, Chapter 6A, Subchapter II, Part G, Section 265, originally gave the U.S. surgeon general the authority to restrict migrants from entering the country if "by reason of the existence of any communicable disease in a foreign country there is serious danger of the introduction of such disease into the United States."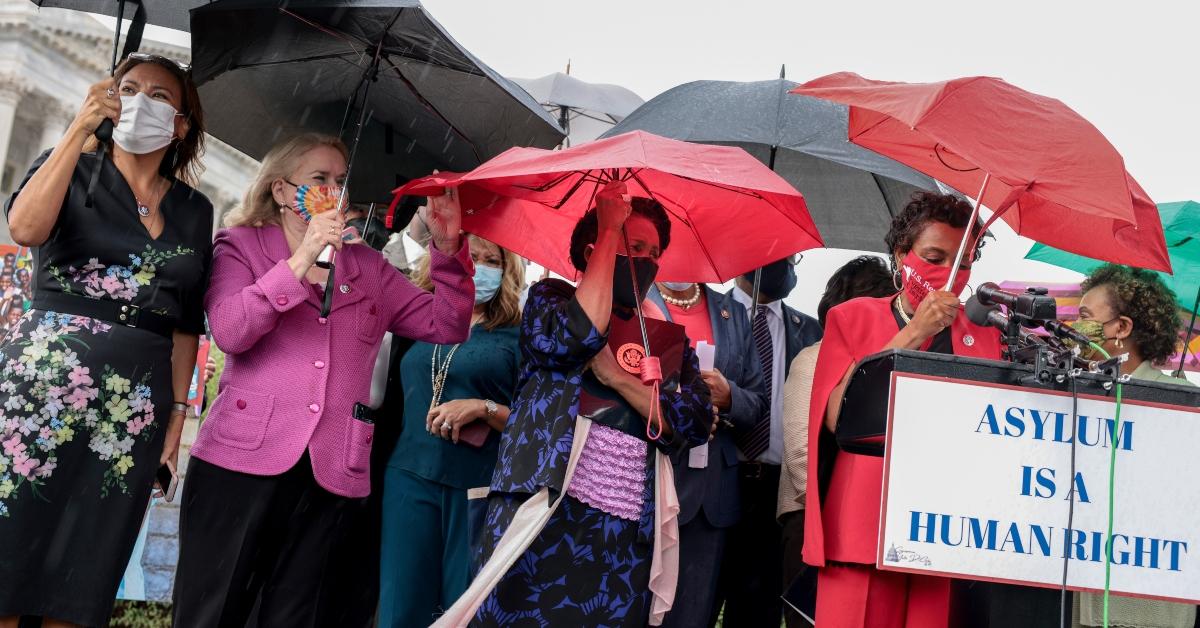 Article continues below advertisement
The Trump administration was the first to use Title 42.
Although Title 42 was enacted in 1944, the first time the statute was put into use was in March 2020 at the beginning of the COVID-19 pandemic. Under the direction of former President Donald Trump's administration, the CDC issued a public health order that allowed the U.S. Customs and Border Protection (CBP) to prohibit entry of "certain persons who potentially pose a health risk, either by virtue of being subject to previously announced travel restrictions or because they unlawfully entered the country to bypass health screening measures."
Those who were denied entry into the country weren't held a processing centers but instead immediately expelled to "their country of last transit." Title 42 overrode other U.S. laws that allow people to seek asylum and prohibits sending them back to countries where they may be persecuted or tortured.
Article continues below advertisement
Article continues below advertisement
Almost 2 million people have been expelled under Title 42.
Since the law took effect, almost 2 million individuals have been turned away. Although President Biden has received pressure to end the order, he renewed it after COVID-19 cases spiked again due to the delta and omicron variants of the COVID-19 virus. The order is reviewed every 60 days and ends on March 30 unless Biden renews it again.
Critics want Title 42 rescinded.
Critics of the policy are urging Biden to rescind Title 42, especially in light of the war in Ukraine and the millions of refugees seeking asylum.
Article continues below advertisement
"How can we expect other countries in Europe to welcome refugees while keeping in place this terrible policy which completely undermines our country's values?" Sergio Gonzales, the executive director of the national advocacy group Immigration Hub, told Politico.
Article continues below advertisement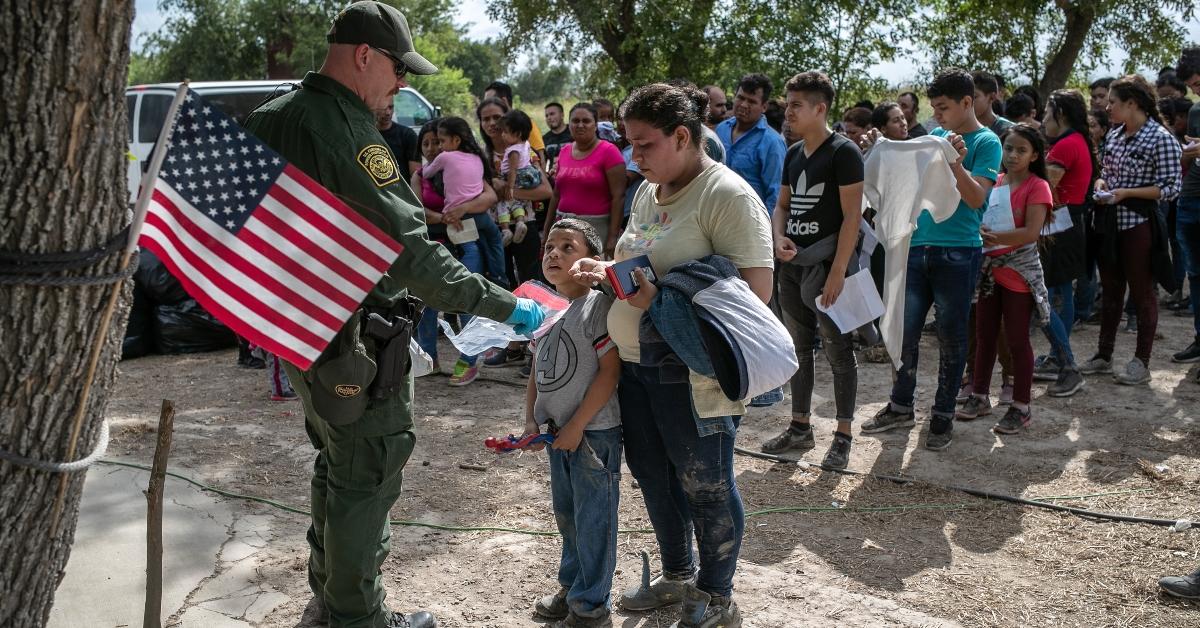 Article continues below advertisement
Earlier this month, a federal court in D.C. ruled in favor of a ACLU class action lawsuit for migrant families that challenged the Title 42 expulsions. The court said, although the government has a right to expel migrants during a public health emergency, it is unlawful to expel people to countries where they might face persecution or torture, Politico reports.
"The CDC's 265 order looks in certain respects like a relic from an era with no vaccines, scarce testing, few therapeutics, and little certainty," Judge Justin Walker wrote in his ruling.
Article continues below advertisement
Article continues below advertisement
The CDC announced on March 12 that it would end the Title 42 order for unaccompanied migrant children, saying that it "is not warranted to protect the public health."
Article continues below advertisement
Republicans are worried about what will happen if Title 42 is rescinded.
Some Republican lawmakers are concerned about what might happen if Title 42 ends for all migrants. Florida Republican Senator Rick Scott and 13 of his Republican colleagues sent a letter to Department of Homeland Security (DHS) Secretary Alejandro Mayorkas demanding to know what the department plans to do to secure the border it the order is rescinded.
In the letter, the Republicans state that there are reports that "thousands of migrants are waiting just south of the border in Mexico to cross illegally" if the order is rescinded.