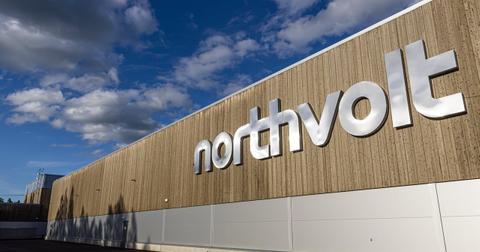 Spotify CEO Daniel Ek Invests in Northvolt
By Ruchi Gupta

Updated
Tesla rival Northvolt has raised $600 million from Spotify CEO Daniel Ek and other investors. Northvolt intends to spend the funds to expand its production and improve its technology. The other investors included Baillie Gifford, one of the largest Tesla shareholders, Volkswagen, Scania, IMAS Foundation, and Goldman Sachs' Merchant Banking Division.
Article continues below advertisement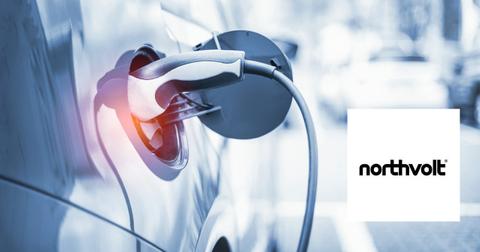 What is Northvolt trying to achieve?
Northvolt is a Swedish battery company. The company has focused on developing and manufacturing lithium-ion batteries for electric vehicles. Founded in 2016 by former Tesla executives, Northvolt is on a mission to enable Europe's transition to renewable energy. The company is building a gigafactory similar to Tesla's to produce the world's greenest battery. Northvolt's partners include BMW Group, Scania, and Siemens.
Article continues below advertisement
Exciting times ahead as Northvolt's pilot battery recycling plant is established. Here's the 940 sqm hall just last week before delivery of equipment began. Batteries will go in and raw materials for fresh battery production will come out. Background at https://t.co/xb478qdBN5 pic.twitter.com/ruNWJ9c1Tw

— Northvolt (@northvolt) August 10, 2020
Who is Spotify CEO Daniel Ek?
Spotify CEO Daniel Ek is a 37-year-old Swedish billionaire entrepreneur and investor. He cofounded online music streaming company Spotify with his business partner Martin Lorentzon. Ek took Spotify public through a direct listing in April 2018. He owns 9.0 percent of Spotify shares and has 37 percent voting control in the company. Ek has clashed with Apple over App Store charges.
Article continues below advertisement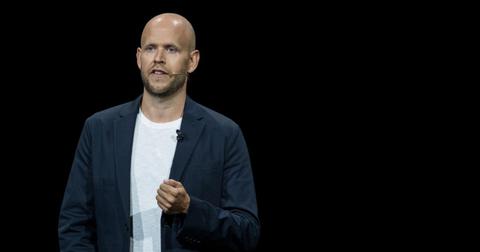 What's Spotify CEO Daniel Ek's net worth?
Spotify CEO Daniel Ek's net worth is $3.8 billion compared to Tesla CEO Elon Musk's net worth of $102 billion. Amazon CEO Jeff Bezos has a net worth of $186 billion, while Microsoft founder Bill Gates has a net worth of $122 billion. Trevor Milton, the embattled founder of electric vehicle company Nikola, has a net worth of about $1.8 billion.
Article continues below advertisement
What is Northvolt's stock price today?
Northvolt is a private company, which means that there isn't a public quote of its stock price. Usually, investing in private companies is restricted to accredited investors because of the high risks associated with such ventures.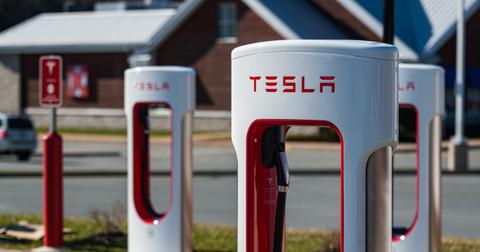 Article continues below advertisement
What is Tesla's stock price today?
Tesla stock was a little volatile ahead of the opening bell on Wednesday, Sept. 30. At one point, Tesla stock fell about 0.40 percent to trade at $417.80 in the pre-market session. Tesla rose more than 1.0 percent to $423.50 in pre-market trading. The stock fell 0.51 percent and closed at $419 on Sept. 29.
Tesla stock has already gained more than 400 percent in 2020 and there may be more upside. The most bullish analyst sees a 90 percent upside potential in Tesla stock to $800 within 12 months. However, the most bearish analyst sees Tesla stock crashing more than 95 percent from the current level to $19. Tesla joined Apple in splitting its stock last month to make it more accessible to small investors.