Suzanne Malveaux's Partner Is Now the White House Press Secretary, but CNN Has a Plan
CNN correspondent Suzanne Malveaux's partner is Karine Jean-Pierre, the White House's new press secretary. Learn more about the couple.
Now that CNN correspondent Suzanne Malveaux's partner, Karine Jean-Pierre, is the new White House press secretary — with Jen Psaki's time at the podium ending today, Friday, May 13 — CNN is making sure there isn't a conflict of interest between the duo.
Article continues below advertisement
Article continues below advertisement
According to Women's Health, Malveaux previously covered White House news while Bill Clinton, George W. Bush, and Barack Obama held the Oval Office, but she won't be on that beat now.
"Suzanne Malveaux will continue in her role as CNN National Correspondent covering national/international news and cultural events but will not cover politics, Capitol Hill, or the White House while Karine Jean-Pierre is serving as White House Press Secretary," CNN spokesman Matt Dornic told the magazine in a statement.
Karine Jean-Pierre worked with Biden long before becoming White House press secretary.
President Joe Biden announced Jean-Pierre's appointment as White House press secretary in a May 5 statement. "Karine not only brings the experience, talent, and integrity needed for this difficult job, but she will continue to lead the way in communicating about the work of the Biden-Harris Administration on behalf of the American people," Biden said. "Jill and I have known and respected Karine a long time, and she will be a strong voice speaking for me and this Administration."
Article continues below advertisement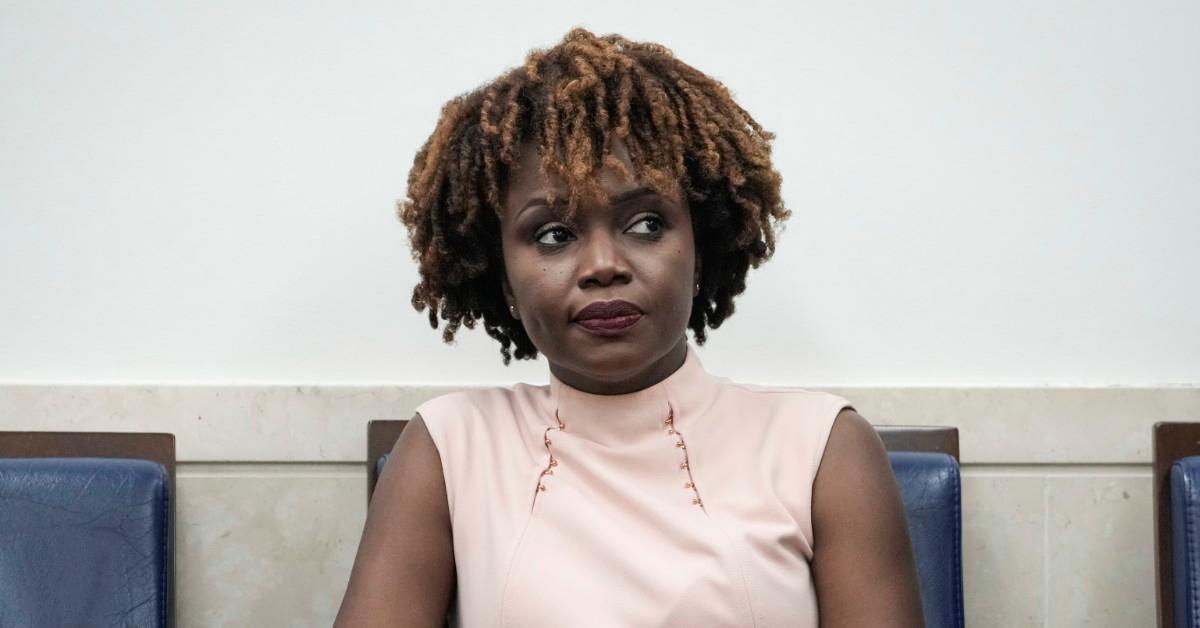 Born in Martinique and raised in New York City, Jean-Pierre previously worked as chief public affairs officer for MoveOn.org and political analyst for NBC and MSNBC. She worked on both of Obama's presidential campaigns and served as a regional political director for the White House Office of Political Affairs during the Obama-Biden administration. The Columbia University grad also worked on Biden's campaign before becoming the principal deputy White House press secretary after his election.
Article continues below advertisement
Article continues below advertisement
The couple is raising a daughter, Soleil, who inspired Jean-Pierre to join Biden's team.
As Market Realist previously reported, Malveaux is an award-winning TV journalist who joined CNN in 2002 after starting her career in local news at NBC News and MSNBC.
She and Jean-Pierre are the mothers of a 7-year-old daughter named Soleil. Jean-Pierre told Deadline last June how the duo balances their careers with their family obligations.
Article continues below advertisement
"When [Malveaux] has to be out there and is gone for a couple of days for work, I step up or I step in a bigger way to make sure that Soleil, our daughter, has everything that she needs, and that I'm there for her, and Suzanne gets to lean in to her career and whatever that it is that she's doing, and vice versa," the then-deputy press secretary said at the time.
And Jean-Pierre explained to the Haitian Times in 2020 that she grew up "with parents who wanted to be American so badly, who wanted to have something better for their kid" and that it was a similar hope for Soleil that convinced her to join Biden's presidential campaign in 2019.
"I looked at her and I thought to myself, 'There is no way I can not get involved in this election,'" she said.