New Press Secretary Karine Jean-Pierre's Partner Is a CNN Mainstay
Both Karine Jean-Pierre and her partner, Suzanne Malveaux, are under the microscope now that Jean-Pierre is the White House's new press secretary. President Joe Biden announced Jean-Pierre's promotion on Thursday, May 5. She will replace Jen Psaki when Psaki leaves the role next week. Jean-Pierre is also the first Black and out LGBTQ person to be White House the press secretary.
As for Malveaux, she's a national correspondent for CNN, much to the surprise of some Twitter users.
Article continues below advertisement
Article continues below advertisement
And some people — conservatives, in particular — are reacting to that revelation with indignation.
"This is one of the many examples of corporate media literally in bed with the government it covers," tweeted Breitbart News editor-in-chief Alex Marlow.
In an interview with Deadline last June, Jean-Pierre clarified that Malveaux doesn't cover the White House or "anything that we do from here."
Here's more about Malveaux's career and her relationship with the new press secretary.
Malveaux has won multiple awards as a TV journalist.
According to her CNN profile, Malveaux got her Bachelor's degree from Howard University and earned a Master's degree in journalism from Colombia University's Graduate School of Journalism.
Article continues below advertisement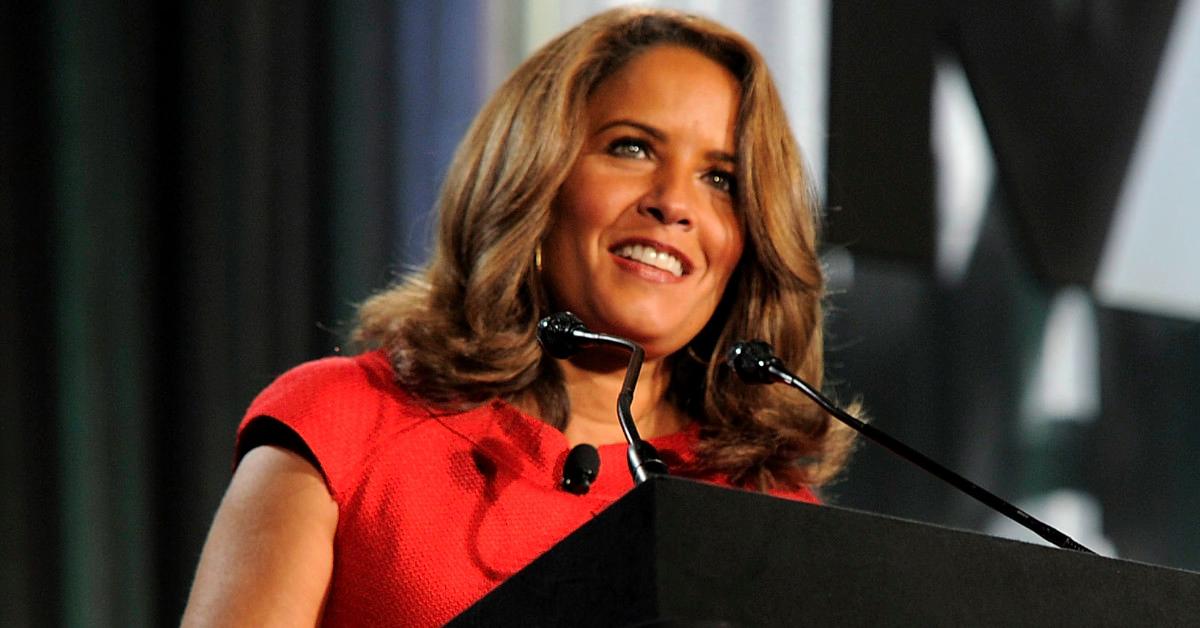 After working on documentaries, Malveaux broke into the news business with jobs as a general assignment reporter for WRC-TV in Washington, D.C., and WFXT-TV and New England Cable News in Boston. She worked as an NBC News correspondent, covering Bill Clinton's impeachment trial, the 2000 election recount, and 9/11 for MSNBC.
Article continues below advertisement
Article continues below advertisement
Malveaux joined CNN in 2002, and her coverage of the Indian Ocean tsunami in 2004 helped the network win a duPont Award. Her reporting of Hurricane Katrina in her family hometown of New Orleans the following year helped CNN win a Peabody Award.
Malveaux has also racked up individual honors. Her 2013 CNN segment series My Mother's Journey with ALS earned her a Gracie Award from the Alliance for Women. She has also been named one of Black Enterprise's "Most Powerful Players Under 40," Ebony's "Outstanding Women in Marketing & Communications," The Root's "Most Influential Young African Americans," and Essence's "2009 Journalist of the Year."
Article continues below advertisement
Malveaux and Jean-Pierre are "very purposeful" about being present for each other and their daughter.
In that Deadline interview last June, Jean-Pierre opened up about her and Malveaux's life at home in the Maryland suburbs with daughter Soleil, who turned 7 on May 27, 2021, the day after Jean-Pierre gave her first White House press briefing.
Article continues below advertisement
"I think what we have done is we both respect each other in our work, in our careers, and we love each other," Jean-Pierre said of her relationship with Malveaux. "And when she has to be out there and is gone for a couple of days for work, I step up or I step in a bigger way to make sure that Soleil, our daughter, has everything that she needs, and that I'm there for her, and Suzanne gets to lean in to her career and whatever that it is that she's doing, and vice versa."
She also said, "We've been very, very purposeful about it. We've been very caring and understanding about it. But it's not easy. It takes work, just like any relationship, marriage, it takes a lot of work, and you just have to be present for each other, and that's what we focus on. Be present for our daughter and be present for each other."