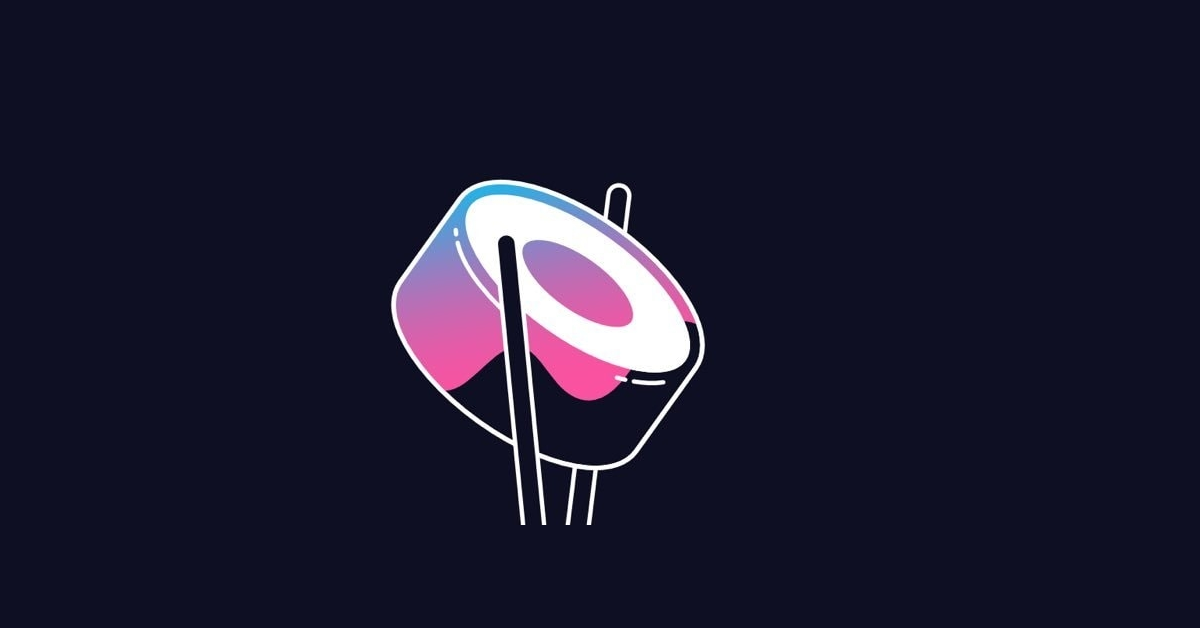 Why SushiSwap (SUSHI) Is a Good Investment Now
Investors have made good money with SushiSwap (SUSHI) crypto with its price rising about 600 percent in 2021. At $19 currently, SushiSwap has pulled back almost 20 percent from its all-time high reached in March. This has left many investors wanting to know SUSHI's coin price prediction.
Article continues below advertisement
SushiSwap is a DeFi exchange based on the Ethereum blockchain. SUSHI is the cryptocurrency token that powers the platform. The token is used to reward SushiSwap liquidity providers. Also, the community uses it to vote on platform changes.
Why SushiSwap's price is going up
The cryptocurrency's rise can be attributed to several factors. First, there has been a rush to altcoins in 2021 as investors pursue the next Bitcoin, which has delivered blockbuster returns since its debut.
Article continues below advertisement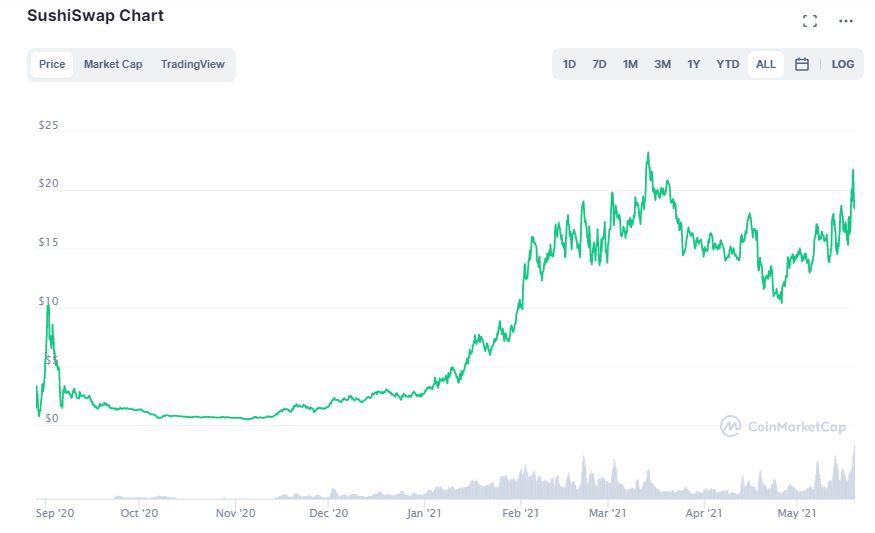 As one of the top DeFi exchanges, SUSHI's price is benefiting from DeFi products' growing popularity. Also, the crypto's bullish price forecast has been a major draw for investors.
Article continues below advertisement
Is SUSHI expected to rise more?
Seeing SushiSwap's rapid rise recently, many investors wonder whether the rally is over and if it's too late to get in now. Although SUSHI has had an impressive run, it still appears to have a long runway ahead. According to Jeff Dorman, the chief investment officer at crypto investing firm Arca, SUSHI is the most undervalued crypto token right now. Therefore, it has more room to run to catch up with its peers.
Article continues below advertisement
SushiSwap (SUSHI) price prediction
Amid DeFi products' growing popularity and intensifying competition from the likes of Uniswap (UNI) and PancakeSwap, SushiSwap's price prediction has come into sharp focus.
Investors want to know where the crypto will be at the end of 2021 and in 2025. According to Long Forecast, SUSHI will close 2021 at $52 and surpass $115, which suggests a 700 percent upside from the current price. Digital Coin Price sees the crypto rising 64 percent more in 2021 and closing at $32. It predicts a $65 price in 2025, which implies a 230 percent upside.
Article continues below advertisement
WalletInvestor forecasts SushiSwap's crypto price to reach $4,823 a year from now, which suggests a 24,000 percent upside. They see the token surging to $12,410 in five years, which implies a 62,000 percent upside to the current price.
When will SUSHI's price reach $100?
Article continues below advertisement
At the current price of about $19, SUSHI will need to rise at least 400 percent to reach $100. The token has climbed about 45 percent over the past month. If it maintains that monthly growth rate, it would need four months to get there. SUSHI's price could reach $100 as early as 2021.
SushiSwap is a good investment.
Looking at the historical returns, particularly the performance in the recent months, SushiSwap crypto investment has paid off well so far. Can you still count on it to make you rich? A major reason you might want to invest in SushiSwap is DeFi products' growing popularity.
Article continues below advertisement
For those looking for dividend-like income, SushiSwap could be an attractive investment. The project pays out a fraction of the traditional fee generated on the platform to its SUSHI token holders. Therefore, there's an opportunity to earn more as the adoption of the SushiSwap platform expands and the project generates more fee revenue.
Article continues below advertisement
SushiSwap versus Uniswap: Comparing performance, market value, and assets
SushiSwap and Uniswap (UNI) are rival DeFi exchanges and they both run on the Ethereum blockchain. UNI token costs $30, while SUSHI trades for $19. They have both benefited from the current crypto bull market. However, SushiSwap crypto is ahead with about a 600 percent YTD gain compared to Uniswap's 500 percent.
At the current price, SushiSwap has a market cap of $2.5 billion. On the other hand, Uniswap's market cap is $17 billion. There are 127 million SUSHI tokens in circulation and the supply is fixed at 250 million tokens. Meanwhile, there are 560 million UNI tokens going around now and the supply is capped at 1 billion tokens.
SushiSwap holds more than $4.6 billion in assets, while assets worth $6.9 billion are locked up Uniswap. Therefore, while SushiSwap crypto has gained more in 2021, Uniswap is still bigger by market size and asset value.