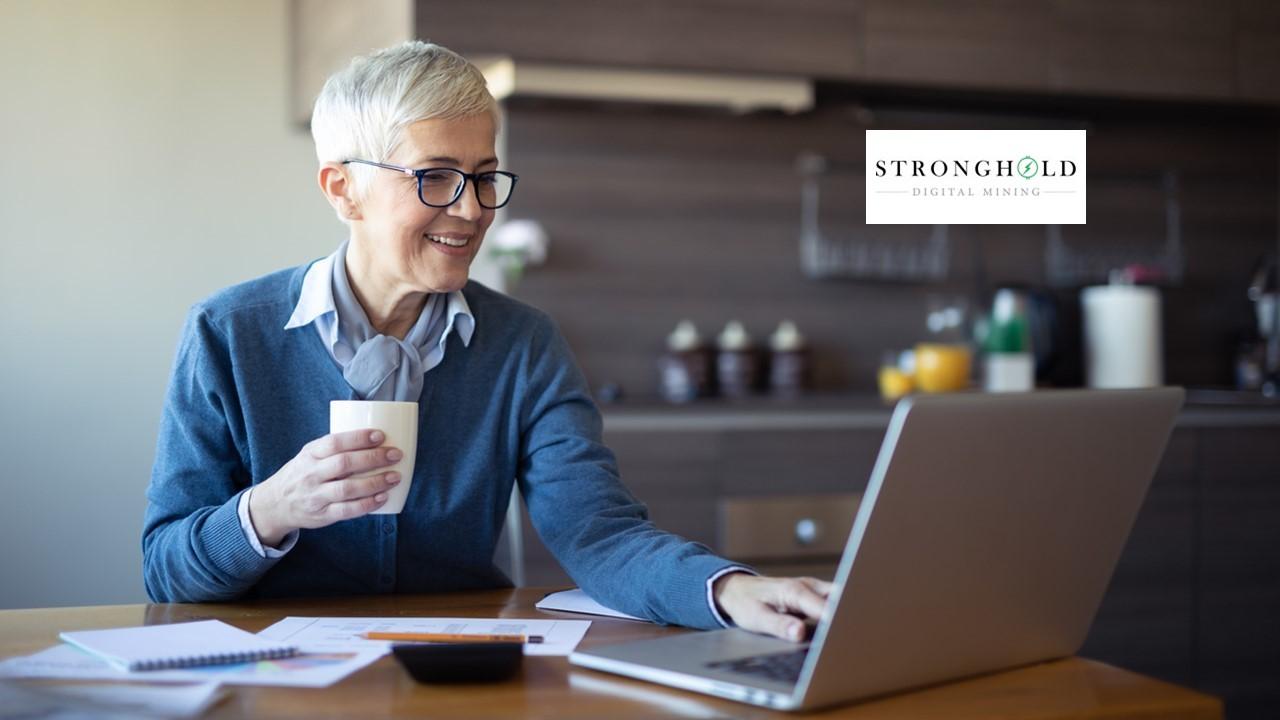 Stronghold Digital Mining Stock Forecast: Should You Buy SDIG IPO?
By Mohit Oberoi, CFA

Oct. 14 2021, Published 8:34 a.m. ET
Stronghold Digital Mining has filed for an IPO and is expected to list next week. This is the second IPO from a Bitcoin mining company over the last month. In September, British crypto mining company Argo Blockchain listed in the U.S. What's the forecast for Stronghold Digital Mining stock and should you buy the IPO?
Article continues below advertisement
Thanks to the crypto bull run over the last year, stock prices of cryptocurrency mining companies like Riot Blockchain and Marathon Digital Holdings have soared in 2021. MicroStrategy, which holds a lot of Bitcoins on its balance sheet, has also spiked.
Stronghold Digital Mining IPO date and price
Stronghold Digital Mining is expected to list next week with Oct. 20 as the tentative listing date. The company has kept the IPO pricing between $16 and $18. The final pricing will be announced near the listing date depending on how the IPO is received by the markets. The stock would list under the ticker symbol "SDIG" on the Nasdaq.
Article continues below advertisement
The company is offering 5.8 million Class A shares as part of the IPO. After the IPO, a total of 45.26 million shares would be outstanding. At the top end of the IPO price, the company would raise around $105 million in gross proceeds from the IPO. Cowen and B. Riley are the bookrunners for the IPO.
Article continues below advertisement
What would SDIG do with the IPO money?
SDIG would buy Stronghold LLC units from the IPO proceeds which would then use the money to acquire miners and power generating assets. SDIG is a vertically integrated miner and it also has power generation capacity. Bitcoin mining is energy-intensive. That's among the reasons why China is clamping down on cryptocurrency mining in the country.
Article continues below advertisement
Even Elon Musk had a breakup with Bitcoin over its energy efficiency. A lot of power for Bitcoin mining comes from fossil fuels, which makes green energy enthusiasts bearish on Bitcoins.
Stronghold Digital Mining owns and operates a coal refuse power generation capacity in Scrubgrass Township, Pa. According to SDIG, its Bitcoin production costs are lower than its listed peers due to its integrated operations.
Article continues below advertisement
SDIG stock valuation
SDIG would be valued at around $770 million at the midpoint of the IPO price range. Between 2019 and 2020, the company's revenues fell from $11 million to $4.1 million due to lower revenues from the energy segment. However, in the first half of 2021, its revenues increased 264 percent YoY to $7.88 million.
Article continues below advertisement
Looking at other listed Bitcoin mining companies, Marathon Digital trades at an NTM EV-to-revenue multiple of 7.4x, while Riot Blockchain trades at NTM EV-to-sales multiple of 5.8x. The multiple is 6.2x for Argo Blockchain. SDIG's valuations might appear a bit pricier than some of the other blockchain companies.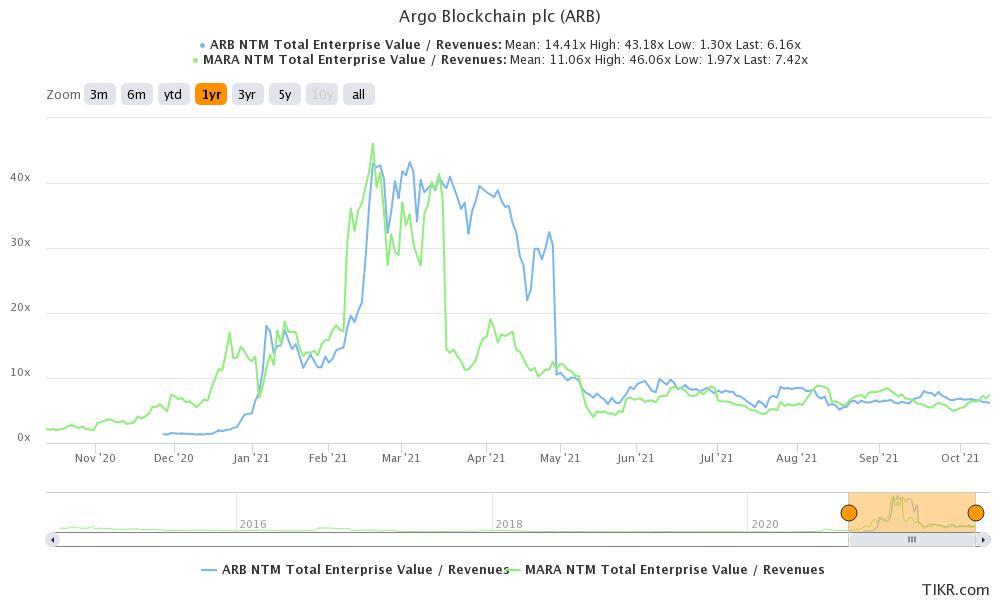 Article continues below advertisement
Should you buy SDIG IPO stock?
SDIG is looking to increase its mining capacity significantly and would use the IPO proceeds to that effect. The company currently has 3,000 crypto mining computers and it has entered into definitive agreements to purchase another 26,150 new computers by the end of 2022. Of the miners, 72 percent are expected to be delivered in 2021.
The acquisition of new miners would enhance the company's revenue capacity. However, at the current prices, SDIG stock would appear a bit overvalued even though there's a boom in stock prices of Bitcoin mining companies.
How to buy Stronghold Digital Mining
You can buy Stronghold Digital Mining IPO through your broker. The IPO is also available on Robinhood.