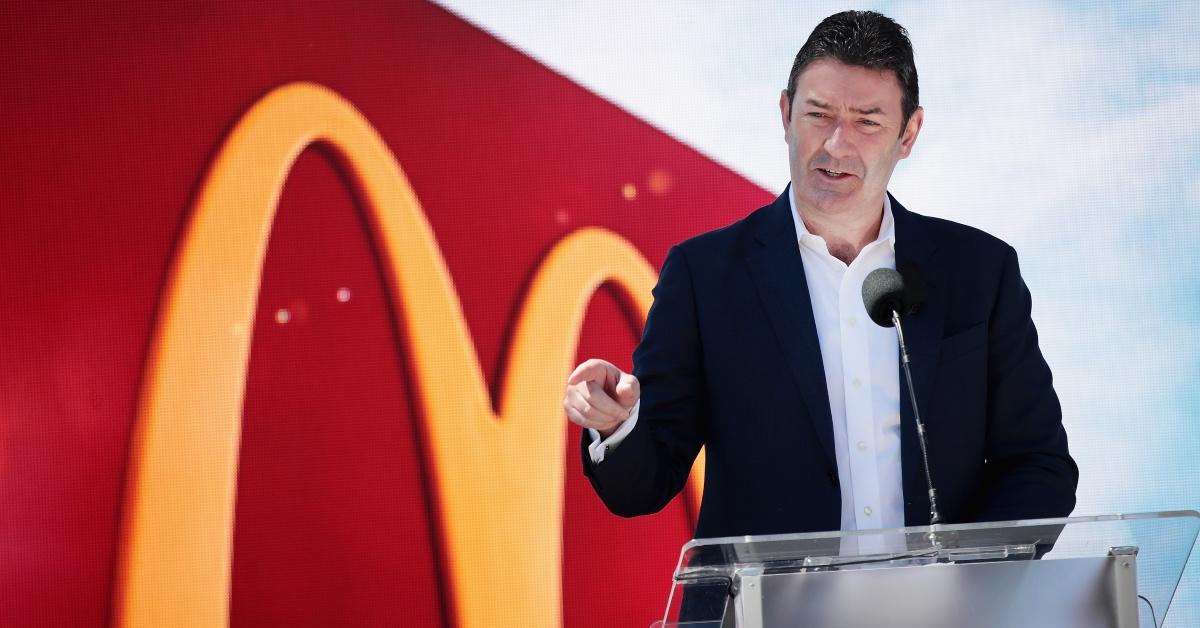 Steve Easterbrook Pays McDonald's $105M, His Net Worth Suffers
By Jennifer Farrington

Dec. 16 2021, Published 12:15 p.m. ET
Steve Easterbrook, McDonald's former CEO, has returned $105 million to the fast-food giant as a means to settle an ongoing legal dispute between the two parties. In 2019, Easterbrook walked away from his executive position along with a $40 million severance package after being accused of engaging in a consensual relationship with another employee
Article continues below advertisement
A year later, additional evidence revealed that Easterbrook had engaged in a sexual relationship with yet another co-worker, which prompted the company to file a lawsuit against him. While Easterbrook's net worth doesn't quite measure up to Elon Musk's, he did have a nice little nest egg to fall back on until he had to repay the fast-food establishment.
Stephen James Easterbrook
British Business Executive
Steve Easterbrook started his career at McDonald's in 1993. In 2015, he was named CEO of the company. Unfortunately, his career ended in 2019 after he was exposed for engaging in a consensual relationship with a fellow employee.
Birthplace: Watford, England
Birth Year: 1967
Article continues below advertisement
How much did Steve Easterbrook build his net worth as McDonald's CEO?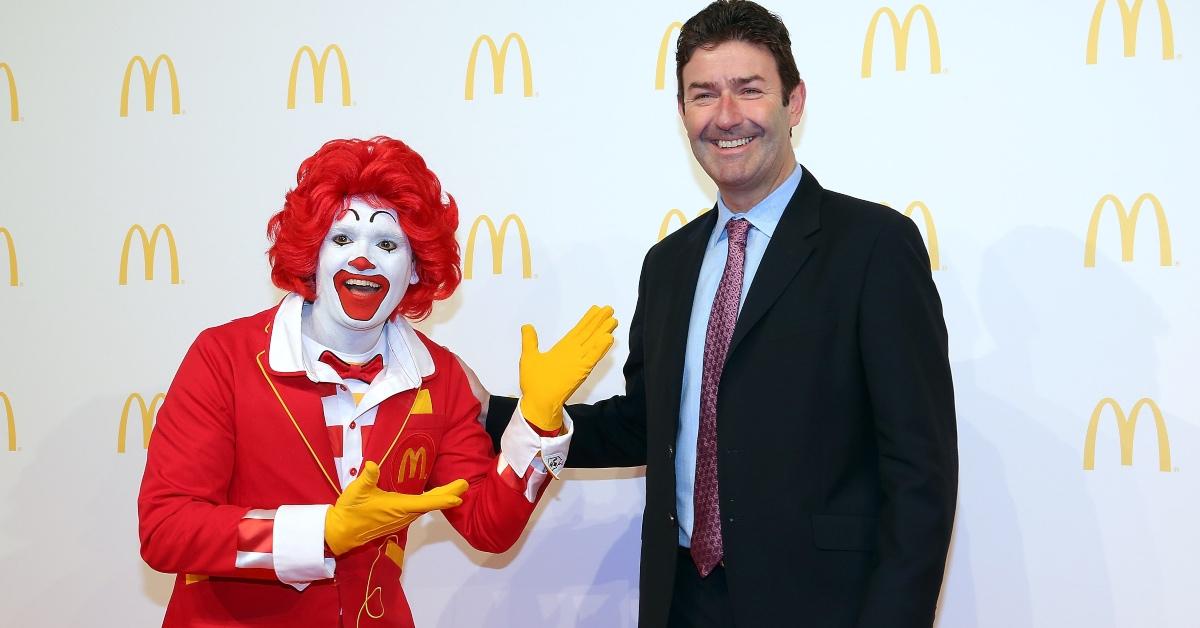 While it isn't clear how much Easterbrook was earning as the CEO of McDonald's, we can assume that his salary was likely around $1.25 million or higher. The company's current CEO, Chris Kempczinski, reportedly received a salary of $963,500 in 2020 after taking a small pay cut. If he hadn't taken the cut, he would have earned $1.25 million.
In total, Kempczinski ended the 2020 year with more than $10.8 million in compensation. In addition to receiving his base salary, the CEO collected $9.5 million in stock and option awards. Easterbrook likely collected a similar or higher base salary given his tenure with the company. He might have also collected compensation from selling stock.
Article continues below advertisement
Currently, Easterbrook's net worth is estimated to be around $40 million, although it could be higher if he still owns McDonald's stock or has invested in other businesses. In 2019, Wallmine reported that Easterbrook owed over 74,232 units of Walmart Inc. stock, which is estimated to be worth over $16,797,118.
When did Steve Easterbrook start his career at McDonald's?
Easterbrook started his career at McDonald's, which is one of the largest fast-food chains in the world. He worked as a financial reporting manager for a location in London. Easterbrook remained committed to his managerial duties, which allowed for his responsibilities to broaden in 2006.
Article continues below advertisement
During this time, Easterbrook was assigned the responsibility of "managing all U.K. operations," which later grew to all of northern Europe. In 2011, Easterbrook left McDonald's and joined PizzaExpress where he was named CEO. From 2011–2012, Easterbrook worked for PizzaExpress, and from 2012–2013, he worked as CEO for Wagamama.
In 2013, Easterbrook rejoined the McDonald's family as executive vice president and chief brand officer and was named CEO in 2015. Although the British business executive had a positive impact on the company as it watched its "profit margin [rise] from 13.62 percent in March 2015 to more than 25 percent by the close of that year," his career was cut short.
Article continues below advertisement
In 2019, Easterbrook was forced out of McDonald's and got a $40 million severance package after the fast-food chain became privy to a consensual relationship he was having with another employee. The company refrained from firing him since board members determined he had "demonstrated poor judgment," reports The New York Times.
Article continues below advertisement
Why did Steve Easterbrook have to pay McDonald's $105 million?
In 2020, McDonald's board members learned from an employee that Easterbrook had engaged in sexual relations with yet another staff member.
This sparked another investigation, which led board members to uncover "dozens of nude, partially nude, or sexually explicit photographs and videos of various women, including photographs of these company employees, that Easterbrook had sent as attachments to messages from his company email account to his personal email account."
Article continues below advertisement
McDonald's says that its former CEO "exploited his position," lied, and covered up evidence that would have likely resulted in him being terminated without a severance package. The former McDonald's CEO was also accused of giving away "hundreds of thousands of dollars' worth of stock" to a woman he had been sexually involved with.
Given the settlement that was agreed upon, it's safe to say Easterbrook's net worth was impacted greatly.