LayerZero's Stargate Crypto Has Struck a Chord With the DeFi World
The Stargate crypto project by LayerZero promises to be the blockchain bridge that DeFi and Web 3.0 developers and investors have been waiting for. Stargate Finance (STG) crypto has caught the attention of many investors. Some investors are eager to know whether Stargate is a good investment and where to buy it, while others want to know how Stargate is related to LayerZero protocol.
Article continues below advertisement
Article continues below advertisement
You might think there are already enough cryptocurrencies out there for investors to choose from, but more continue to launch. As the crypto scene becomes crowded, identifying the best investments also becomes difficult and you can easily miss a great opportunity. Among the many crypto projects that debuted recently, Stargate may be worth a look.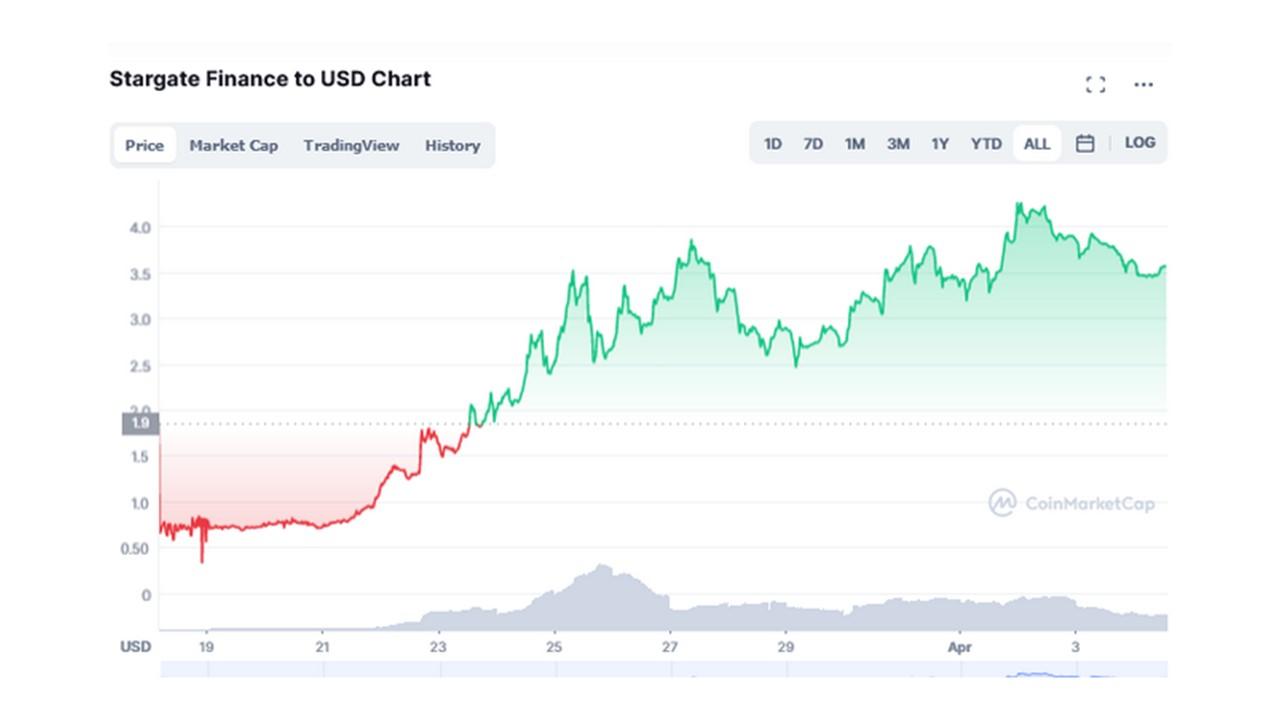 Article continues below advertisement
How does Stargate crypto bridge work?
Stargate is crypto bridge. The tool lets you transfer cryptocurrencies across blockchains in a single transaction. Its solution has become popular with DeFi developers and investors because it solves a major problem with traditional crypto bridges. For example, moving assets across blockchains with Stargate doesn't require going through the steps of locking, minting, burning, and then redeeming cryptocurrencies.
Stargate has made it easy for investors to participate in DeFi yield farming. Also, cutting the steps required to move assets across blockchains also means that Stargate offers a more secure crypto bridge.
Article continues below advertisement
Article continues below advertisement
The Stargate bridge was launched with the support of a number of blockchains including Ethereum, Avalanche, Fantom, and BNB Chain. The other supported blockchains are Polygon, Optimism, and Arbitrum. More blockchains will be supported over time.
Stargate's native token STG has a capped maximum supply of 1 billion tokens. The project auctioned some 100 million tokens to generate liquidity ahead of the bridge's launch in March 2022. Investor Alameda Research participated in the STG token auction.
Article continues below advertisement
Article continues below advertisement
How is Stargate related to LayerZero?
The Stargate crypto bridge is a project of LayerZero Labs, which focuses on providing solutions that enable decentralized apps to work across blockchains. LayerZero is backed by high-profile investors including Coinbase, Andreessen Horowitz, Sequoia Capital, and crypto exchange operator FTX.
Article continues below advertisement
LayerZero's other notable backers are PayPal, Tiger Global, and Uniswap Labs. LayerZero hired SushiSwap co-founder 0xMaki as the head of business development at Stargate. Justin Timberlake and Tom Brady are also investors in LayerZero.
Article continues below advertisement
Article continues below advertisement
Is Stargate crypto a good investment?
The STG token was auctioned off at $0.25 apiece and it quickly shot up above $4, which showed strong early demand. The crypto has continued to trade near the top. Blockchain interoperability is important to achieve the full potential of DeFi and Web 3.0 applications. Crypto bridges like Stargate are focused on enabling that interoperability. Stargate has set itself apart as a more capable bridge by simplifying cross-chain assets transfers without compromising security.
The signs are already there that Stargate has struck the right chord with the DeFi world. The total locked value in Stargate hit about $2 billion just a week after the launch and it has continued to rise. More funds are expected to continue flowing into DeFi products as investors seek better returns from lending, borrowing, and trading activities. Therefore, Stargate seems to have more room to keep growing.
Certain exchanges offer Stargate crypto.
If you would like to bet alongside DeFi and Web 3.0 champions Andreessen Horowitz and Coinbase in Stargate crypto, you have a chance to do so. You can buy the STG token on FTX, KuCoin, Gate, Uniswap, and PancakeSwap. If it secures a Coinbase listing, Stargate crypto could explode as a result of the Coinbase effect.