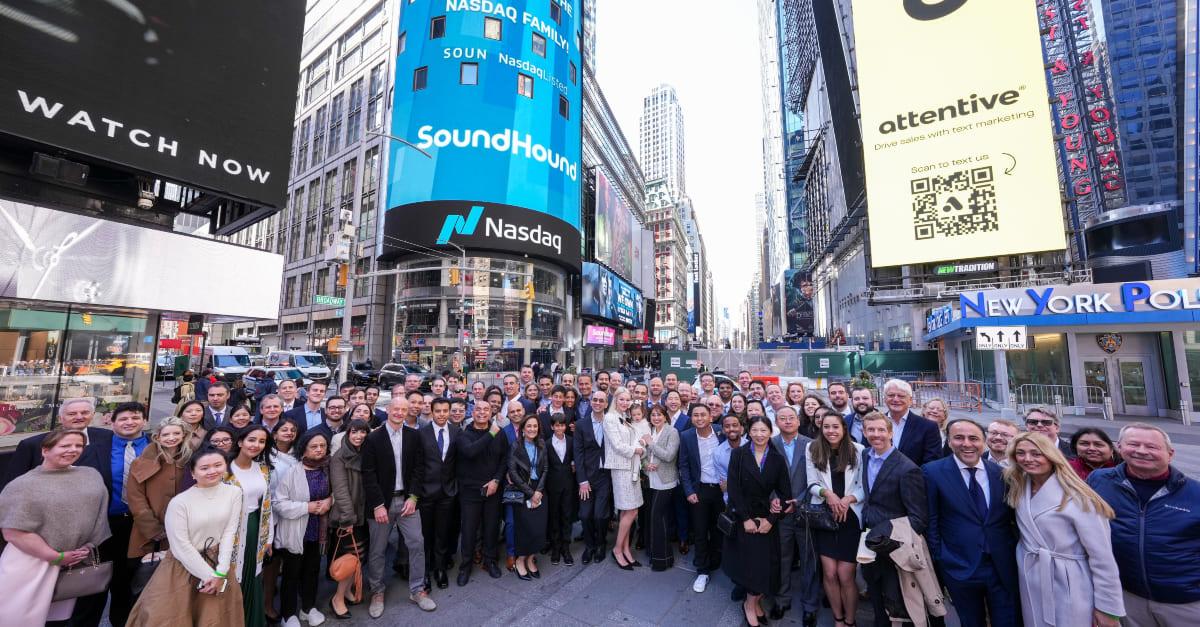 SoundHound Has Gone Public, but Doesn't Look Like a Sound Investment
The SPAC mania of 2020 and 2021 has come to an end, and repercussions are visible across the ecosystem. Despite the pessimism, on April 28, SoundHound went public through a SPAC reverse merger with Archimedes Tech SPAC Partners. The day the combined entity began trading under the ticker symbol "SOUN," however, the stock tumbled. What's the forecast for SoundHound stock?
Article continues below advertisement
On April 28, SoundHound stock opened at $9.82. It went on to hit an intraday low of $7.75 and ended the day at $8.18—14.9 percent below the SPAC stock's closing price the day before. SOUN has joined the long list of de-SPACs trading well below their IPO price of $10, which includes SoFi, Clover Health, and Beachbody. Over 108,000 shares changed hands on SOUN's first trading day, twice the average pre-merger volumes.
SoundHound boasts some big customers and backers
SoundHound offers an independent voice AI platform that companies can integrate into their products. Its service enables its customers, which include Mercedes-Benz, Netflix, and Hyundai, to deliver conversational experiences to their customers. SoundHound has around 400 employees, and its voice assistant is equipped to understand 22 languages.
Article continues below advertisement
Before its SPAC merger, SoundHound raised $280 million through strategic and financial investors, such as Nvidia, Samsung, Hyundai, and Tencent.
Article continues below advertisement
SoundHound's (SOUN) stock forecast doesn't look promising
SoundHound generated revenue of $21.2 million in 2021, which was ahead of what it had guided for in its merger presentation. The deal gave the company an equity value of $2.28 billion. SOUN stock's current price gives it a pro forma market cap of around $1.86 billion, which looks like a steep valuation considering the company's financials and the de-rating of high-growth tech stocks.
Article continues below advertisement
In 2025, SoundHound expects its three revenue sources—monetization, subscriptions, and royalties—to account for 37, 44, and 19 percent of its revenue, respectively. It forecasts net revenue of $533 million in 2025, with adjusted EBITDA of $191 million.
Article continues below advertisement
SOUN expects there to be 75 billion devices connected by 2025, which would lift its total addressable market to $160 billion. The company is also working on winning new customers and hopes for them to account for 35 percent of its revenue in 2025.
Should you buy SOUN stock?
SOUN expects adjusted EBITDA losses in 2022 and 2023, and might not break even until 2024. Whereas the company has a strong business model, it's battling pessimism toward loss-making companies. As a result, there could be more downside for SoundHound stock in the short term.