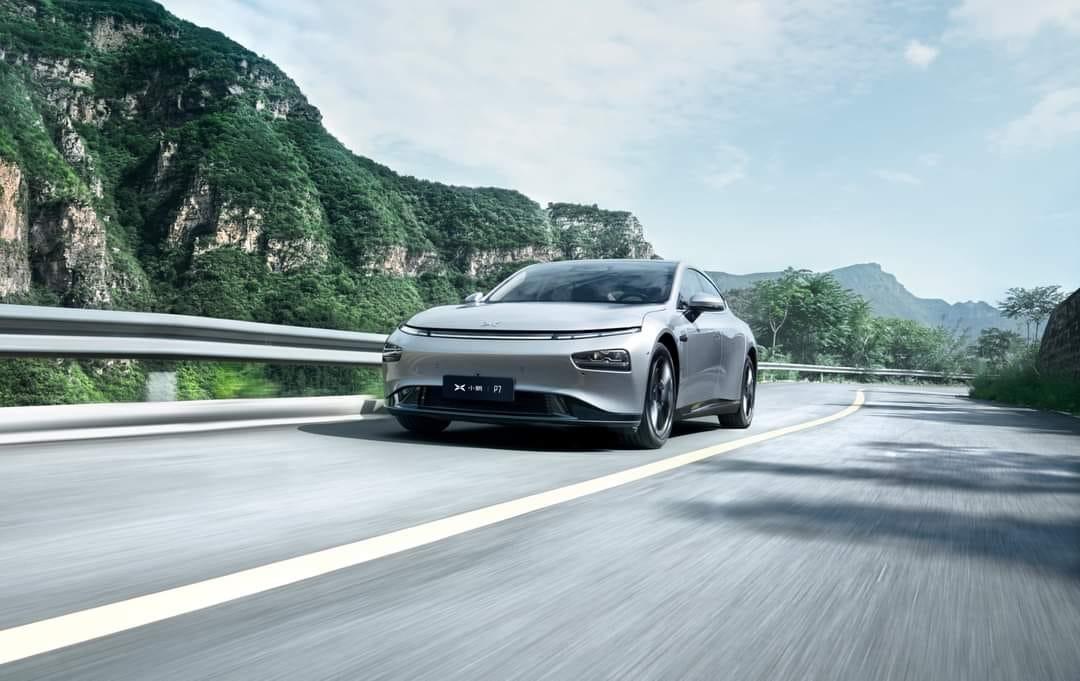 Buy the Dip in Xpeng Stock and Play the Chinese EV Boom
Xpeng (XPEV) stock has received plenty of investor attention lately. Investors have been impressed with the Chinese electric vehicle company's strong deliveries and plans to expand production. The stock shot up 4 percent in early trading on April 8 to about $35.50. Should you buy XPEV stock now?
Article continues below advertisement
There's plenty of curiosity about Xpeng's stock forecast right now after it pulled back sharply from its recent peak. Xpeng is among the automakers vying to be the next Tesla and investors are following it closely. A major advantage for Xpeng is that its homeland is the top vehicle market in the world.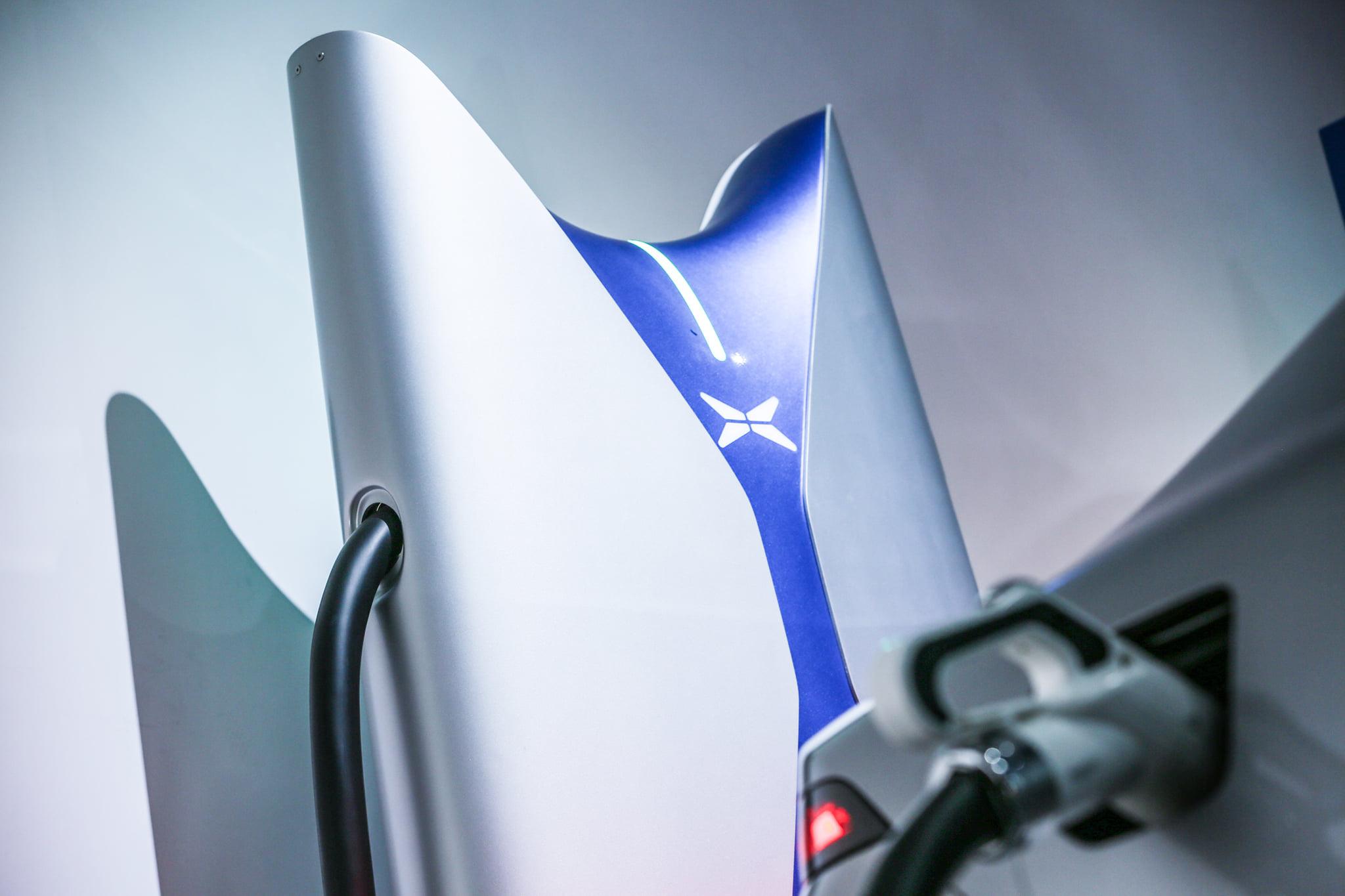 Article continues below advertisement
Xpeng (XPEV) stock news
Xpeng continues to see strong demand for its cars and is now setting up a new factory to increase its production. The company plans to build a new manufacturing facility in Wuhan. It will be Xpeng's third production plant. The Wuhan plant will have the capacity to produce 100,000 cars a year. Recently, the company announced that it was setting up its second manufacturing base in Guangzhou. Including the current Zhaoqing plant, Xpeng will have the capacity to produce 300,000 cars annually.
Xpeng's deliveries increased 384 percent YoY in March to more than 5,100 cars. It targeted 4,262 car deliveries for the month. In the first quarter, the company delivered 13,340 cars—an increase of 487 percent from a year ago. That also smashed the company's internal estimate for 12,500 deliveries. Xpeng has delivered 50,000 cars in total.
Article continues below advertisement
Currently, the company has two car models on the market—G3 and P7. The best-selling model in both March and the first quarter was the new P7. Xpeng is about to launch a third model called P5, which will expand its portfolio and increase its deliveries. The unveiling of the P5 model is expected to take place on April 19 at the Shanghai Auto Fair.
As it expands its portfolio, Xpeng is also rolling out a new battery option that it hopes will entice drivers to its cars and subsequently boost sales. It will start offering the new battery options for the G3 this month, followed by P7 in May.
Article continues below advertisement
Xpeng (XPEV) stock forecast
Xpeng has traded in the $17.11–$74.49 band over the past year. At about $35 currently, it has retreated more than 50 percent from its recent peak. Investors want to know more about XPEV's stock forecast.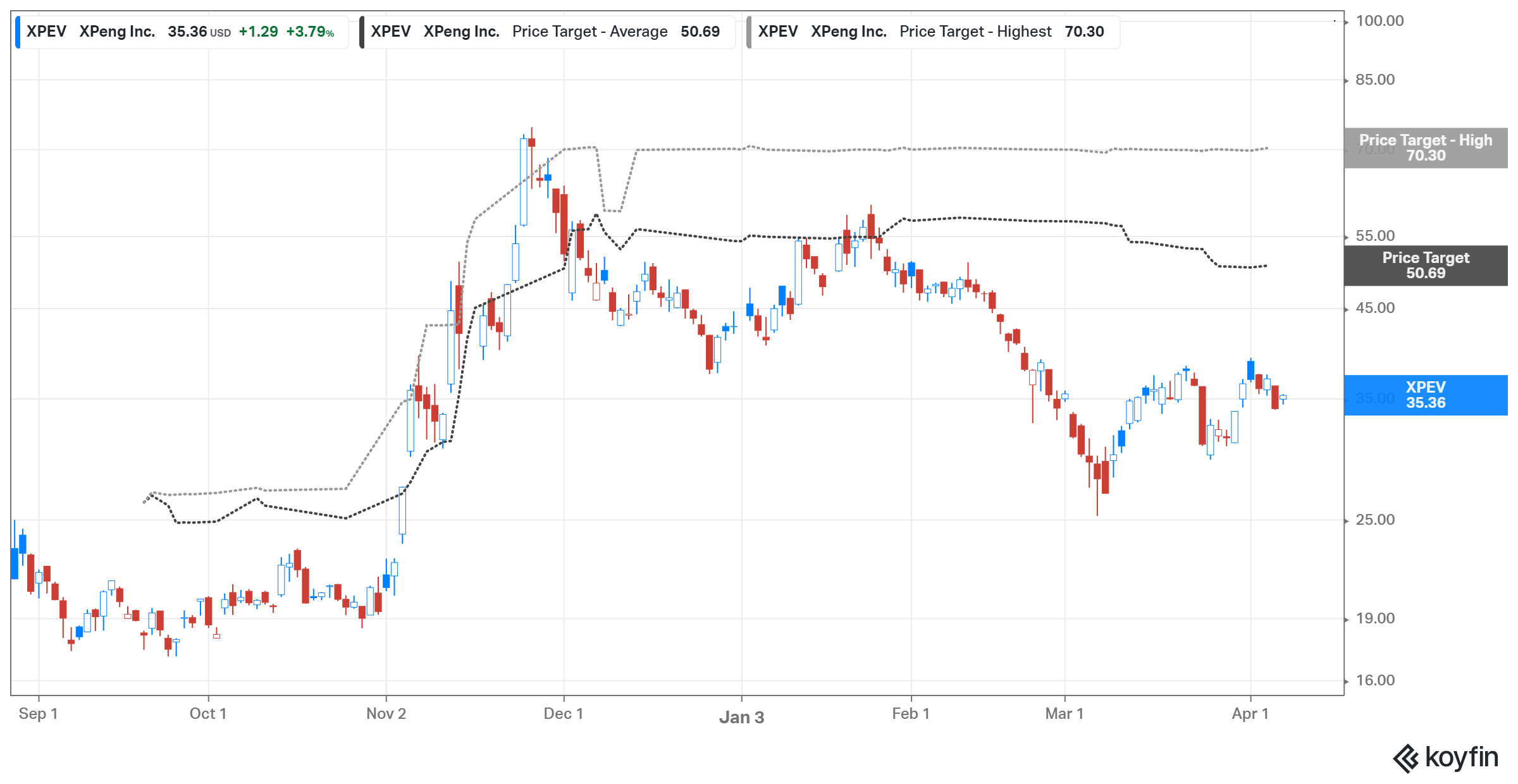 Article continues below advertisement
Xpeng's stock outlook leans bullish. The consensus target price of $51 implies nearly 50 percent upside potential from the current level. The high target price of $70 implies 100 percent upside.
What Reddit investors think about XPEV stock
Investors have been paying close attention to Reddit talks since the epic GameStop short squeeze was initiated by the Reddit community WallStreetBets. The 4.4 percent short interest in Xpeng stock might not be a strong incentive for Reddit investors to initiate a short squeeze. However, there have been plenty of XPEV stock mentions on WallStreetBets since Xpeng reported strong deliveries for the first quarter.
Article continues below advertisement
Xpeng (XPEV) stock is a good investment.
China is the world's top car market. There's booming demand for electric cars in the country. Xpeng is well-positioned to take advantage of the opportunity with its expanding production capacity and car models. Xpeng's pullback from the recent peak gives investors a chance to buy the dip in this Chinese EV stock.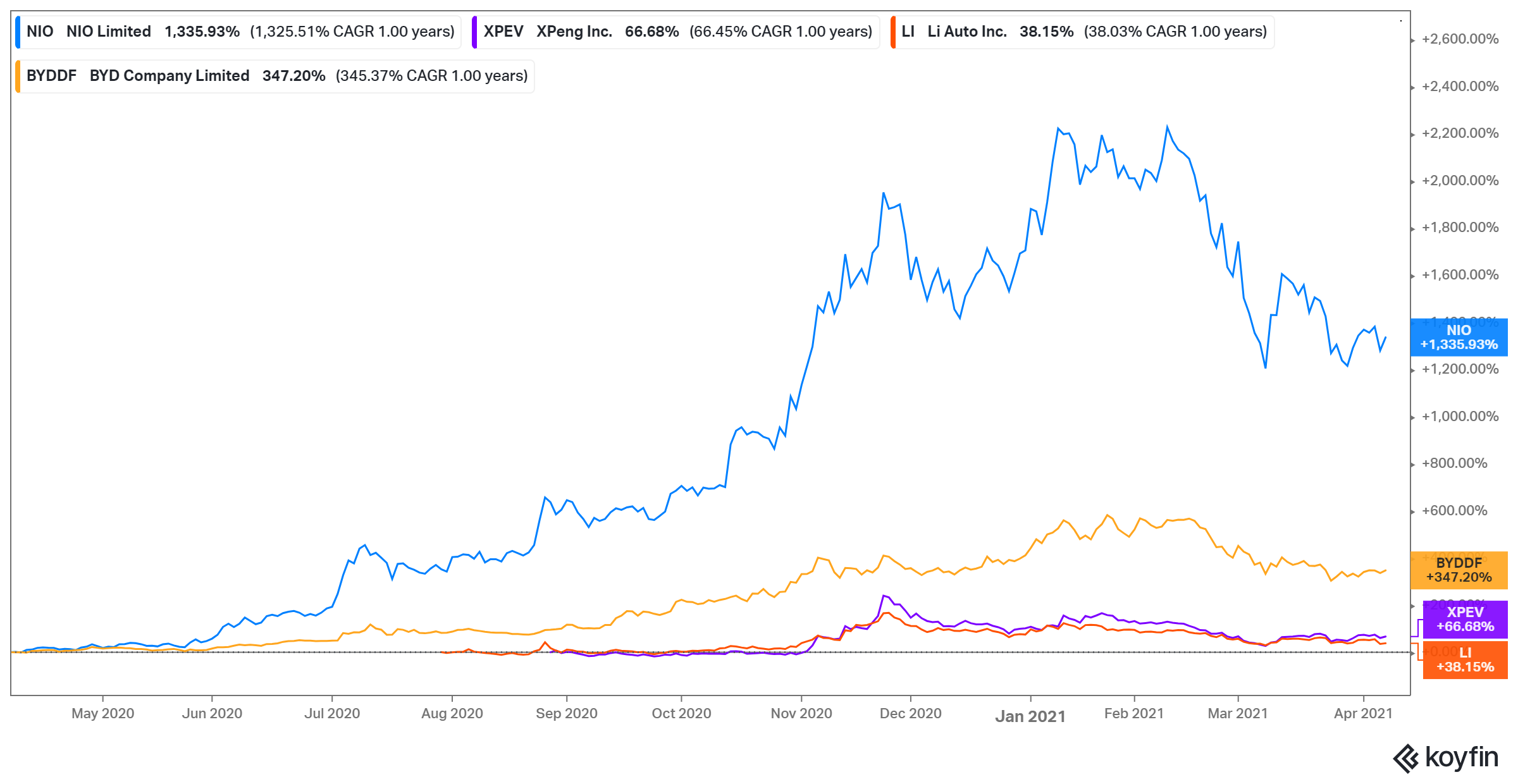 Article continues below advertisement
Best Chinese EV stocks to buy
In addition to Xpeng, the other Chinese EV stocks you might want to buy now are:
NIO (NIO)
Li Auto (LI)
BYD (BYDDF)
NIO, viewed as the closest thing to Tesla in China now, delivered a record 20,060 cars in the first quarter, including 7,257 cars sold in March alone. The sales exceeded the company's revised estimate of 19,500 deliveries.
Article continues below advertisement
Li Auto delivered 12,579 cars in the first quarter—an increase of more than 334 percent from a year ago. Li Auto only has a single model on the market currently but it's working to expand its portfolio. Warren Buffett-backed BYD shipped more than 16,300 battery-powered cars in March.
How to buy XPeng (XPEV) stock in the U.S.
Since Xpeng stock is listed on the NYSE, you only need a brokerage account that offers access to U.S. exchanges to buy it. You can do that with brokerage accounts offered by Robinhood, Webull, Schwab, SoFi, or Square's CashApp. These brokers even allow you to purchase fractional shares, so you could buy as little as $1 worth of XPEV stock.
Before you start trading, you'll need to fund the account, which you can do through a bank transfer. From there you'll decide the number of Xpeng shares to purchase and place your order. You can choose from a variety of order types, like a Market Order or Limit Order.