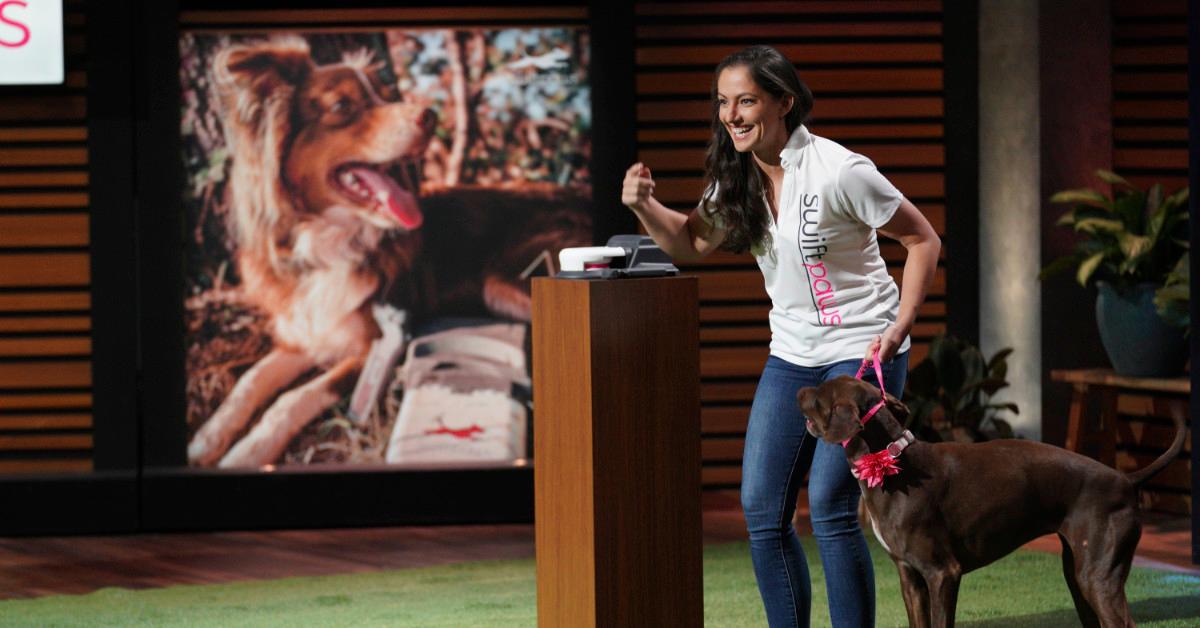 'Shark Tank' Product SwiftPaws Gives Dogs the 'Best Game of Chase Ever'
There's a big update in the canine wellness industry: SwiftPaws is hitting the Shark Tank stage. The lure-coursing technology—designed to give dogs the "best game of chase ever," as the SwiftPaws website touts—will appear on the ABC reality show on Friday, April 8.
Article continues below advertisement
Article continues below advertisement
And dogs aren't the only ones having fun with SwiftPaws, which zips flags around on nylon cords at speeds up to 36 miles per hour. Preview clips from Friday's Shark Tank installment show Kevin O'Leary joining the chase, too. Here's more about the SwiftPaws company and its history so far.
SwiftPaws launched with commercial-grade equipment for zoos and law enforcement agencies.
SwiftPaws founder and CEO Meghan Wolfgram, a DePauw University grad, started prototyping her lure-coursing technology on her parents' dining room table, and she debuted the first version of the SwiftPaws machine in 2011, according to Florida Today.
Article continues below advertisement
At first, Wolfgram sold commercial-grade SwiftPaws products to customers including law enforcement agencies wanting to train K-9s, zoos wanting exercise options for their cheetahs, and a search-and-rescue team wanting to improve its bloodhounds' stamina.
The company shifted to consumer products in 2018.
In 2018, SwiftPaws raised more than $70,000 through Kickstarter to launch a consumer version, dubbed the "Home" edition. Priced at for $450, that Home edition boasts 300 feet of line, speeds up to 30 miles per hour, and 10 minutes of rechargeable battery life.
Article continues below advertisement
Article continues below advertisement
"After years and years and years of literally thousands of people telling me how badly they needed one at home, we went all-in," Wolfgram told Florida Today. "We actually stopped producing the pro-grade equipment, because the company at that point was so small, we could only really focus on one thing at a time. So we took quite the gamble."
Article continues below advertisement
And last year, the company returned to crowdfunding, raising more than $130,000 on Indiegogo to launch the Home Plus edition—which features 750 feet of line, 36 miles per hour of speed, and 30 minutes of rechargeable battery life. It retails for $700, but SwiftPaws currently has a $50-off promotion in celebration of the Shark Tank appearance.
Article continues below advertisement
SwiftPaws is diving into the 'Shark Tank' in the April 8 episode.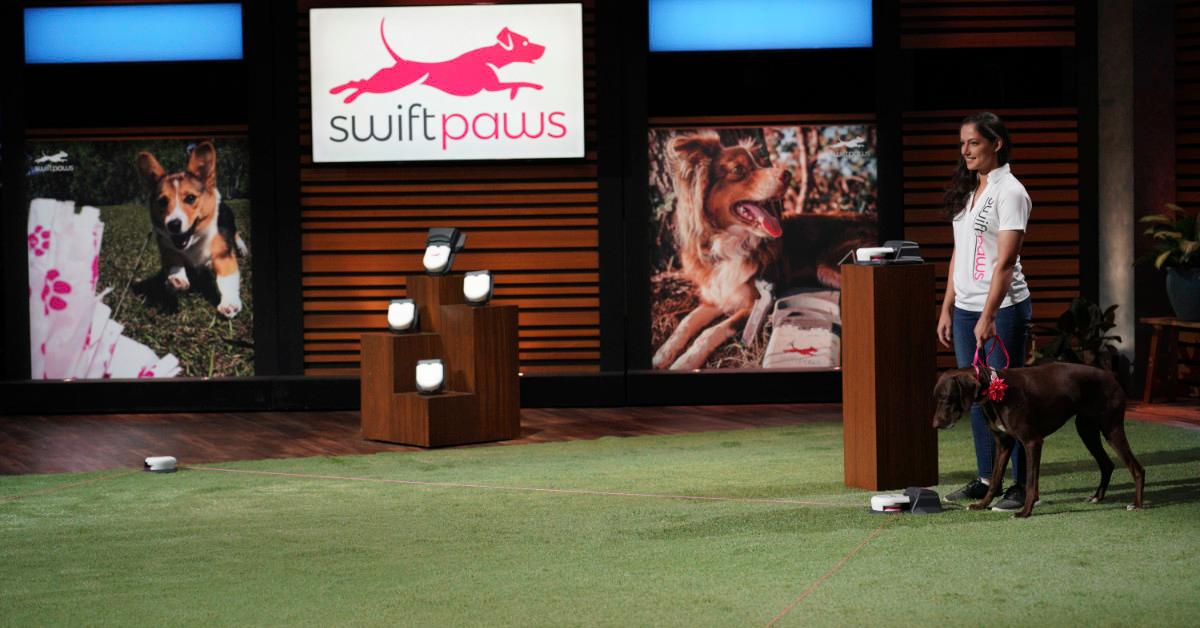 Wolfgram's innovation has hit the airwaves before. Viewers who tuned into ESPN2's coverage of the AKC Fastest Dogs USA competition in December, for example, saw SwiftPaws in action. But now Wolfgram is bringing the product to Shark Tank, hoping to score investments from O'Leary, Mark Cuban, Robert Herjavec, Lori Greiner, or Daymond John.
Article continues below advertisement
Having filmed the episode last September, Wolfgram said that the pitch is the easy part. "And then after that, you're standing there—and you're like, 'Uh-oh, here it comes.' They grill you. They absolutely grill you. They come at you from every direction. And they know their stuff. They know nothing about your business walking in—and I think they knew [more about] my business than I did when I walked out of the tank."
According to ABC, the other entrepreneurs in Friday's Shark Tank episode are pitching a productivity tool for professionals working from home, a "sweet treat design that makes the perfect gift," and a "reinvented take on an old drawing tool."
Shark Tank airs on Fridays at 8:00 p.m. ET on ABC.