Daymond John Bought Moki Doorstep and Made the Creators Millionaires
What's Moki Doorstep's net worth? Well, Daymond John bought the company outright for $3 million in an episode of 'Shark Tank.' See where it is today.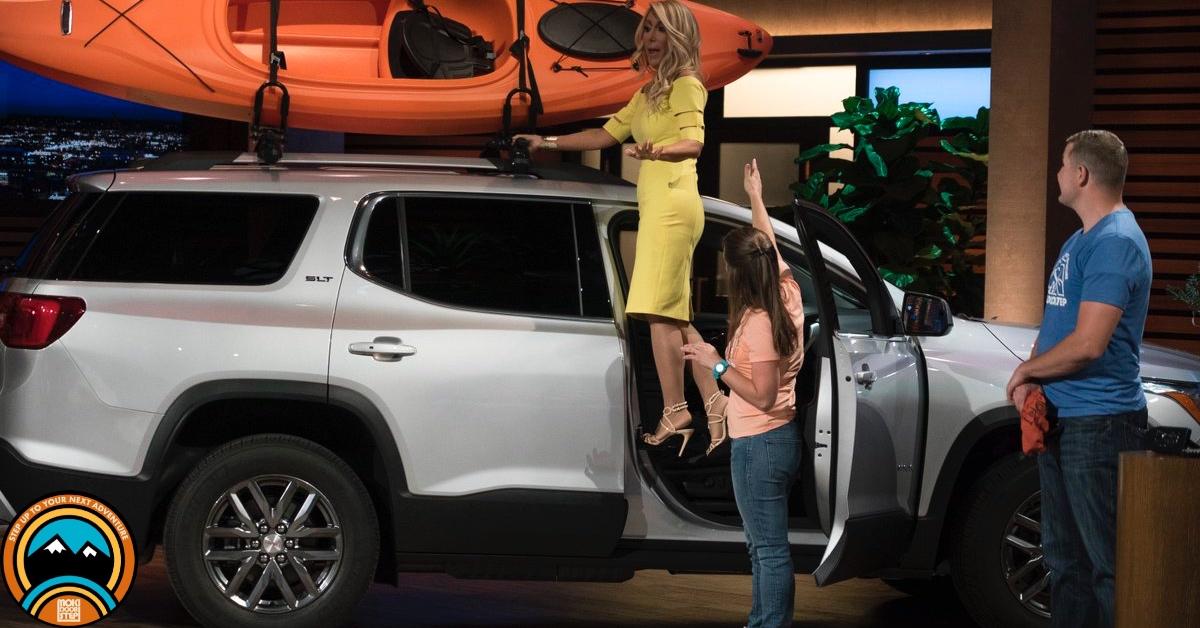 Investor Daymond John saw the worth of Moki Doorstep right away, it seems.
When husband-and-wife entrepreneurs Zach and Alyssa Brown appeared on Shark Tank in 2019 to seek $150,000 for 5 percent of their company, they explained that they're both outdoorsy people. Alyssa had trouble reaching the top rack of their car while Zach was off on one of his firefighting shifts. So, they developed a step that attaches to the doorframe of a car.
John offered $3 million to buy the company outright!
Article continues below advertisement
Article continues below advertisement
There isn't any public information on what Moki Doorstep is worth now, but Zach and Alyssa probably don't have any regrets. When they handed the company off to John in that Season 10 episode, they became instant millionaires.
"We've enjoyed running the business, but we really enjoy our jobs and being with our family, so we can make money off of it and go back to our normal lives," Alyssa, an emergency room nurse, said on the show.
Why did Daymond John buy Moki Doorstep?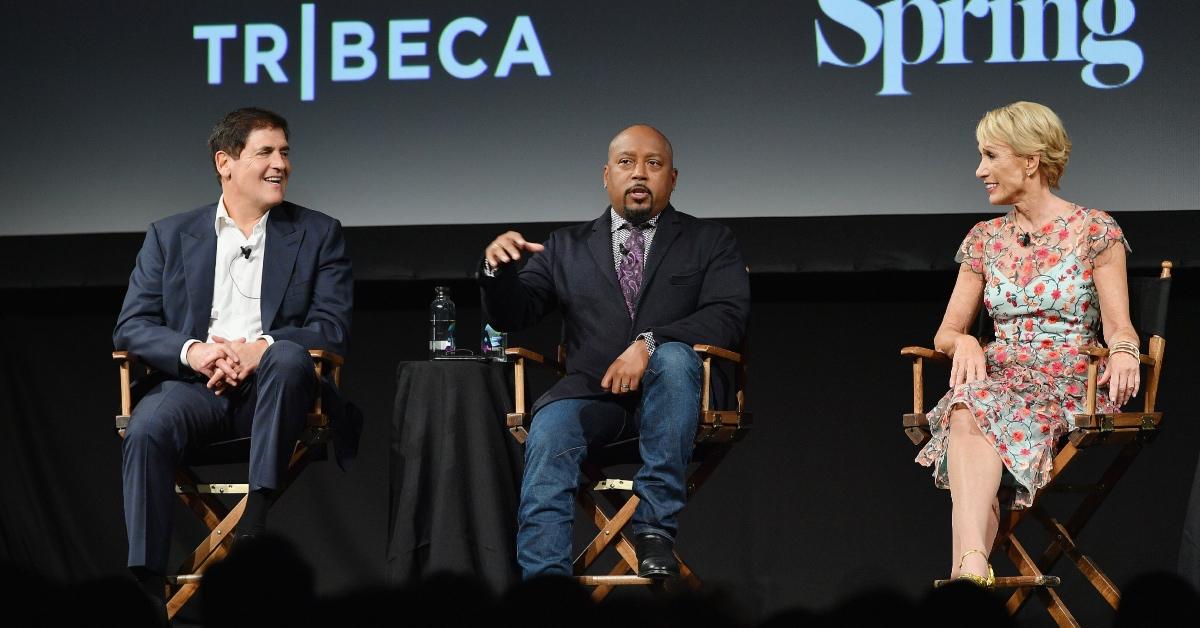 In an interview on The View after the Shark Tank episode, John quipped that he saw the appeal of Moki Doorstep since he is "vertically challenged." What really piqued his interest were the licensing deals that Zach and Alyssa had arranged following their $110,000 Kickstarter campaign.
Article continues below advertisement
"They already had licensing deals on the table, and that's very hard to do," John said. "So when they offered that that was an opportunity, I wanted to jump on that, but I still really want them more involved in it because he's a firefighter, it's an everyday story about how people can become entrepreneurs and in charge of their own destiny. So, even [with] the purchase of the entire company, I still want them somewhat involved. But they did almost all the work for us, so [it's] absolutely amazing."
Article continues below advertisement
Article continues below advertisement
For her part, Alyssa copped up to being "a little bit sad" about selling the company. However, she said on The View that she and Zach were excited to spend more time with their kids, especially because they welcomed their second child in the months since their Shark Tank taping.
"[Moki Doorstep] is definitely kind of like our baby since we started it, but since starting the company, we started two real-life babies to the family, so it will be nice to spend time with our actual children and pull a little bit away from the business side and turn it over to somebody that will do something wonderful with the business," she said, commending John.
Article continues below advertisement
Article continues below advertisement
What happened to Moki Doorstep after 'Shark Tank'?
Now, years after that Shark Tank episode, the product is sold by Rightline Gear, which offers it for $44.95. The product can also be purchased online at Amazon, Walmart, and the product's official website.
The retailer explains that Zach invented "a great product" but that his main desire was to raise his family and get back to work as a paramedic and firefighter. So, he partnered with Rightline, which built upon his original design to create what's known as the Rightline Gear Moki Doorstep.
Article continues below advertisement
Customers seem to love the Moki Doorstep. It gets five out of five stars on its website, with 56 reviews. "This little step is so conveniently small, and yet it is very, very strong," one person wrote. "I weigh over 250 pounds, and it holds me easily, and I feel very secure on it. It is such an ingenious solution to a common problem."
As of March 2023, sources speculate that Moki Doorstep is worth somewhere between $3 million and $4 million, although those figures haven't been confirmed.