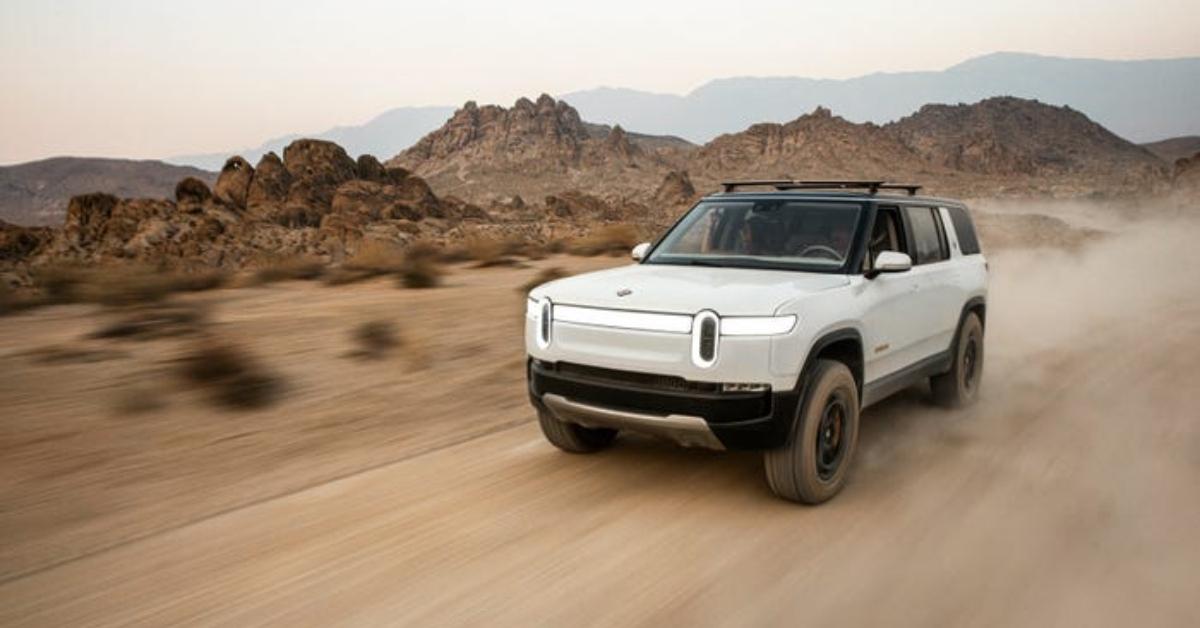 Rivian Files Confidentially for IPO, No Word Yet on Listing Date
The Amazon-backed electric vehicle company, Rivian Automotive confidentially filed on Aug. 27 to go public through an IPO. The expected Rivian IPO direct listing date isn't known yet.
Article continues below advertisement
The amount Rivian hopes to raise in the IPO and the price range of shares also haven't been determined yet. By filing confidentiality for an IPO, all of the paperwork and information the company filed with the SEC is kept under wraps until 15 days before the IPO takes place.
In May, Bloomberg reported that Rivian was working with Goldman Sachs Group Inc., JPMorgan Chase & Co., and Morgan Stanley as underwriters. Bloomberg said that the company could seek about $70 billion in a possible IPO.
Article continues below advertisement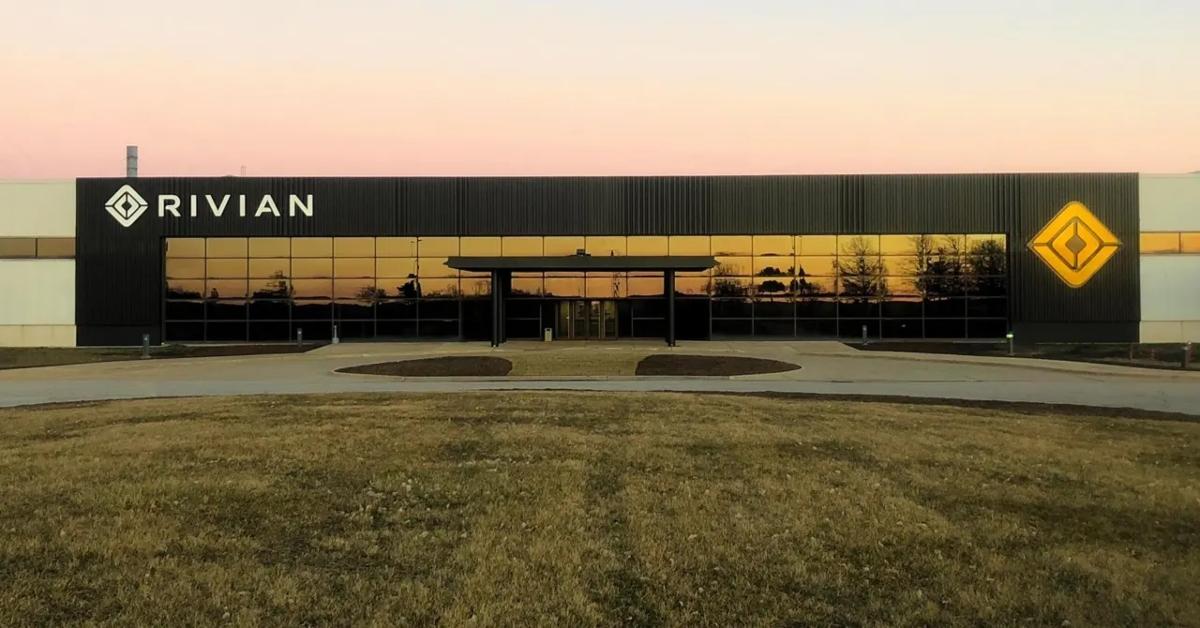 Rivian raised $8 billion in investment financing.
The company announced in January that it raised $2.65 billion in an investment financing round. Since the beginning of 2019, the company has raised a total of $8 billion.
Article continues below advertisement
"The support and confidence of our investors enables us to remain focused on these launches while simultaneously scaling our business for our next stage of growth," said Rivian's founder and CEO RJ Scaringe in a statement in January 2021.
Rivian takes on Tesla in the EV marketplace
Founded in 2009, Rivian was started by MIT grad RJ Scaringe when he was just 26 years old. The Southern California-based startup poised itself to take on Tesla in the EV marketplace. The company focuses more on larger all-wheel drive EVs like SUVs and pickup trucks.
Article continues below advertisement
Rivian's first consumer vehicles, the R1T pickup truck and R1S SUV hit the roads in 2021. Starting at a price tag of $67,500, the R1T truck can travel up to 400 miles on a single charge at up to 750 horsepower with a towing capacity of 11,000 pounds.
The R1S starts at $70,000 and comes with five or seven seats. The SUV gets about 300 miles on a single charge.
Article continues below advertisement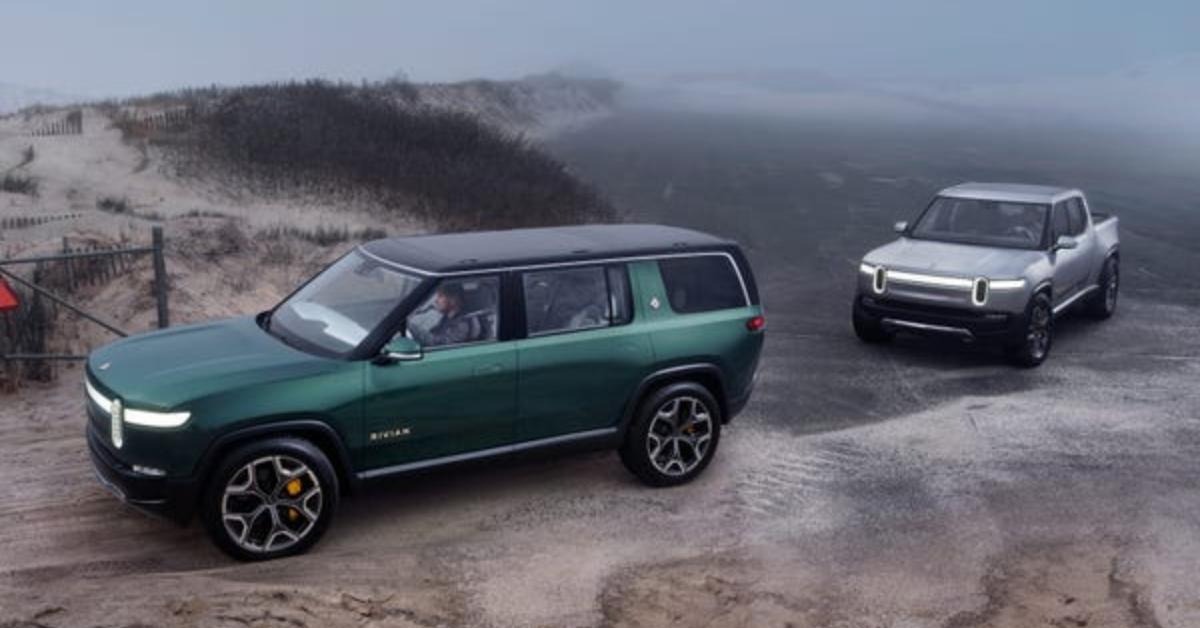 Rivian investors include Amazon, Ford, and Cox Automotive
Online retail giant Amazon approached Rivian in 2019 with a $700 million investment and requested a fleet of 100,000 battery-powered delivery vans. The first of those delivery vans started their routes this year.
Article continues below advertisement
"This is a critical year for us as we are launching the R1T, the R1S and the Amazon commercial delivery vehicles," Scaringe said in a statement.
Besides Amazon's investment, Ford Motor Company and Cox Automotive have also invested millions into Rivian. The Ford Motor Company invested $500 million in April 2019 and entered into a collaboration agreement with Rivian to develop a Ford brand EV vehicle that uses Rivian's platform. Previously, the car manufacturer gave Rivian $11 billion for two fully electric vehicles—a Mustang-inspired crossover and a zero-emissions F-150 pickup.
Cox Automotive, a Cox Enterprises subsidiary responsible for automotive brands like Autotrader, Kelley Blue Book, and RideKleen, invested $350 million in Rivian in September 2019. The two companies agreed to explore partnerships in service operations, logistics, and digital retailing.