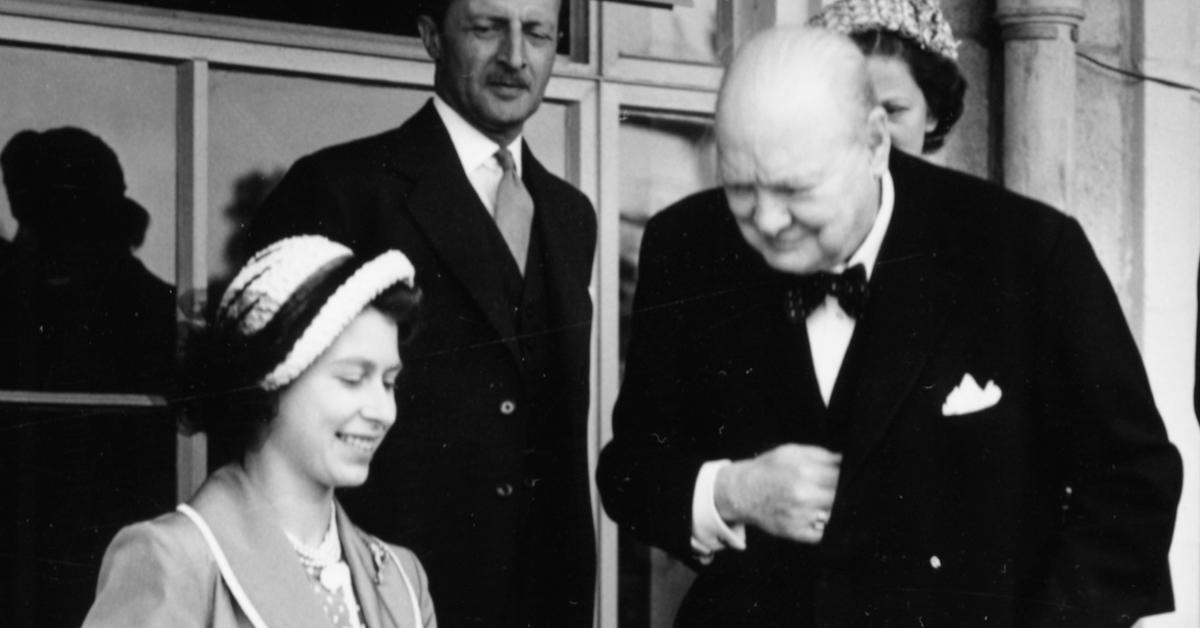 Every Prime Minister Who Has Served at Queen Elizabeth II's Pleasure
It's not yet clear who will replace Boris Johnson as Prime Minister of the United Kingdom, but when they're elected by Parliament, that PM will be the fifteenth to serve at the pleasure of Her Majesty, Queen Elizabeth II. (That is, of course, so long as the 96-year-old monarch remains in good health.)
The list of Prime Ministers to proceed Johnson began with the man who probably remains QEII's favorite: Winston Churchill. Here is every prime minister to form a government in Queen Elizabeth's name since her 1952 ascension to the throne.
Article continues below advertisement
Winston Churchill: 1951 to 1955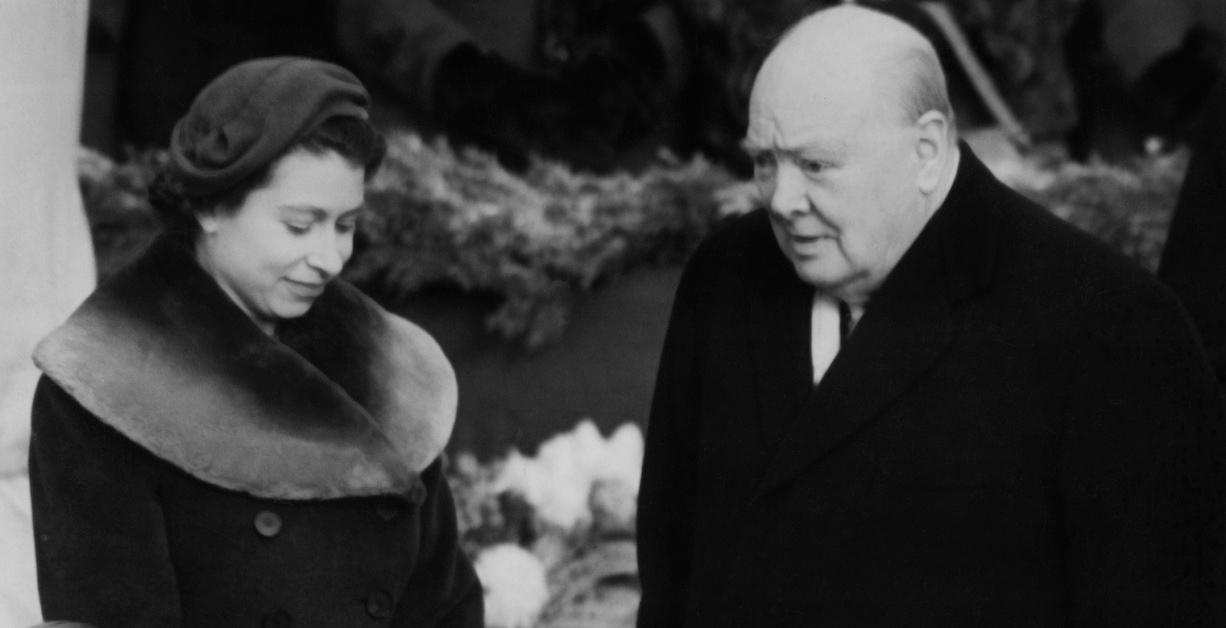 Churchill had previously served as Prime Minister from 1940 to 1945, then served as Leader of the Opposition while the Labour Party held the majority with Clement Attlee as party leader and Prime Minister. As a young monarch, Queen Elizabeth admired Churchill despite whatever differences in political beliefs they held. In a handwritten letter she gave Churchill upon his retirement, the Queen wrote that no other Prime Minister would "ever for me be able to hold the place of my first prime minister, to whom both my husband and I owe so much and for whose wise guidance during the early years of my reign I shall always be so profoundly grateful."
In another sign of her respect, Queen Elizabeth also broke royal protocol for Churchill's funeral, arriving early rather than being the last to arrive as is typical, because she wanted to be respectful of his family.
Sir Anthony Eden: 1955 to 1957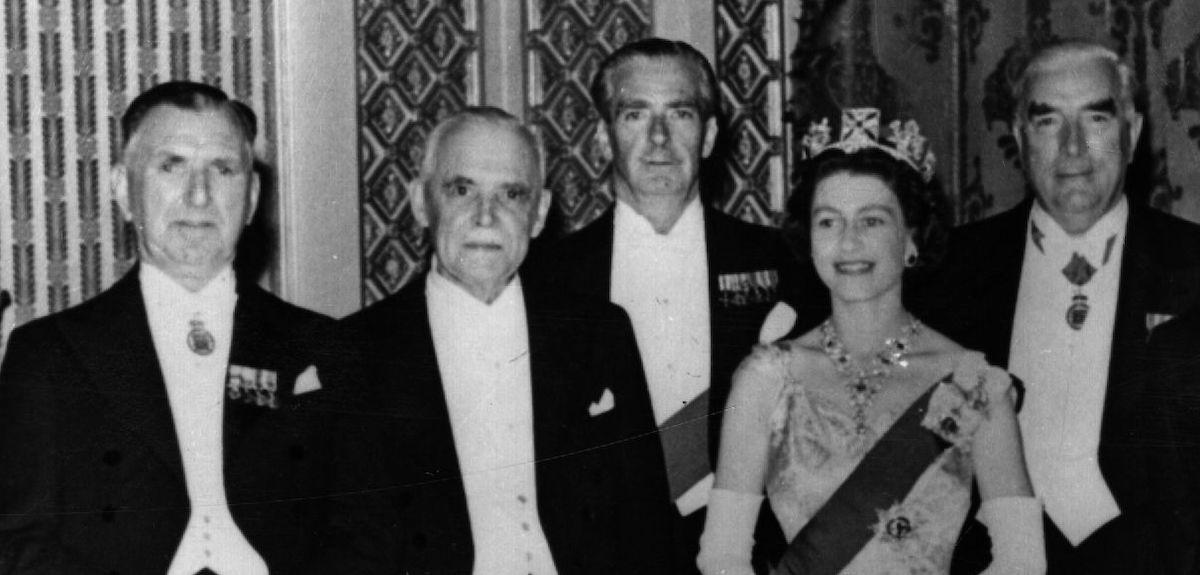 Churchill's Tory successor served during the Suez crisis. The damage the crisis brought to his public approval contributed to health issues and Eden ultimately decided to resign on the advice of his doctor on January 9, 1957.
Article continues below advertisement
Harold Macmillan: 1957 to 1963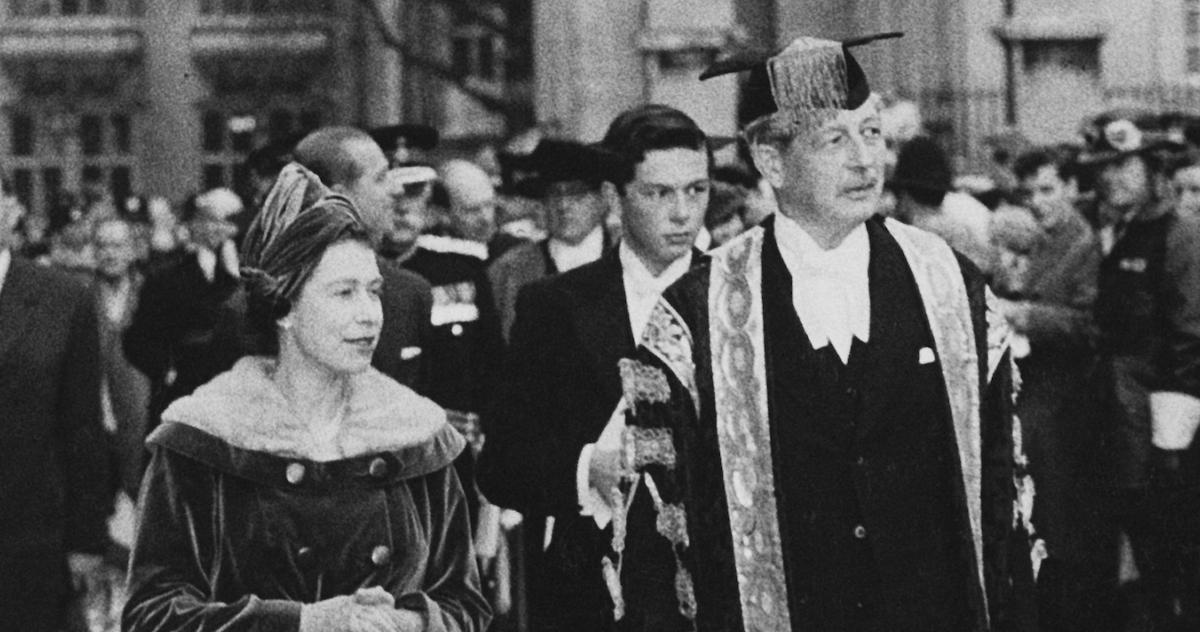 Macmillan and Lilibet reportedly didn't get along together very well at first but over the years the special relationship between them grew warmer. They even once suspended talk of politics to listen together as American astronaut John Glenn became the first American to orbit the Earth. Macmillan resigned before the end of his second major ministry due to a health issue, though the Profumo Affair, involving his Secretary of State for War John Profumo, also harmed Macmillan's reputation.
Article continues below advertisement
Alec Douglas-Home: 1963 to 1964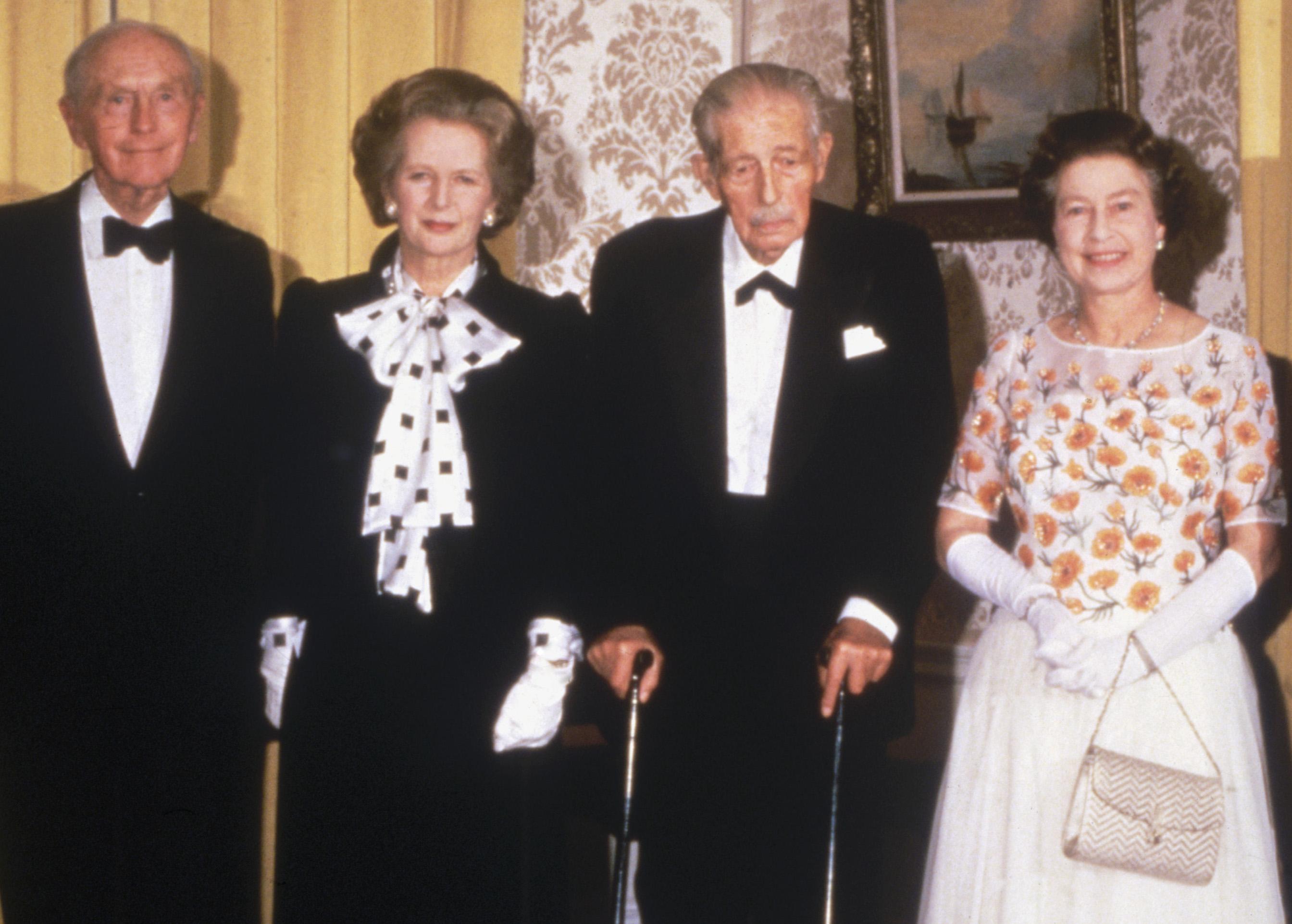 Douglas-Home served as Prime Minister for just under a year but it was an eventful one. During his tenure, President John F. Kennedy was assassinated in the U.S. and some students attempted to kidnap Home, though he allegedly ended the plot by convincing his would-be kidnappers they would only be helping his party win in the next election. The kidnappers changed their mind and the Labour Party ended up winning control of Parliament in October 1964.
Article continues below advertisement
Harold Wilson: 1964 to 1970 and 1974 to 1976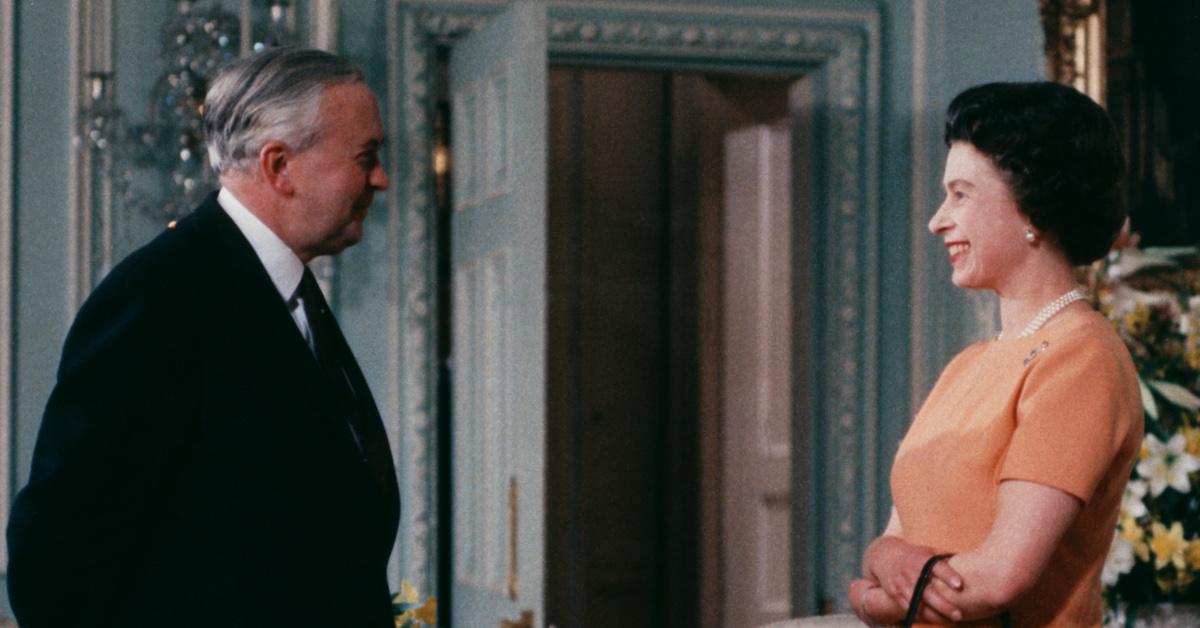 Wilson's party won the majority narrowly in 1964 and he would become the first Labour PM to serve at Her Majesty's pleasure. Having grown up working class, Wilson enjoyed a more casual relationship with the Queen, but being somewhat of an outdoorsy, country girl at heart, the informality reportedly suited the Queen just fine.
She was likely glad to have him back again after a less cordial relationship with her next PM, but Wilson grew tired of politics and resigned from office just two years into his second ministry. There is also some speculation that Wilson was grappling with the early stages of Alzheimer's, a condition that would affect at least one other Prime Minister to follow.
Article continues below advertisement
Edward Heath: 1970 to 1974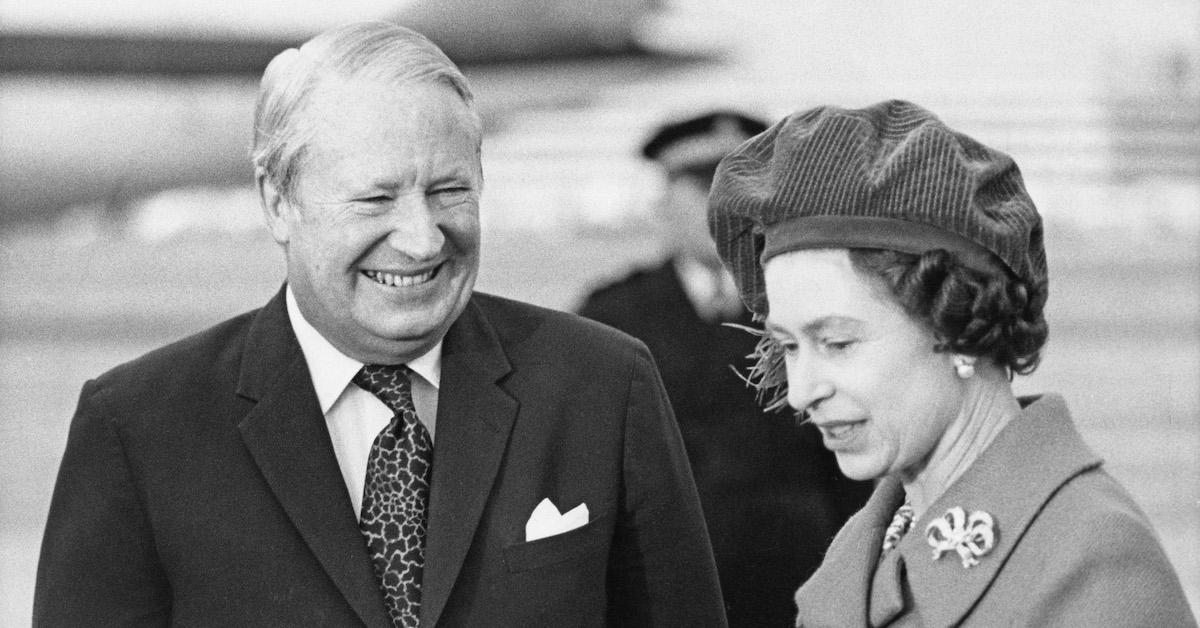 While we doubt the Queen keeps a ranked list of her favorite PMs, it's safe to assume Heath wouldn't rank very highly. The Tory leader who interrupted Wilson's terms was no monarchist and the two leaders are said to have clashed ideologically.
An energy crisis brought about by a miners' strike as well as Heath's authorization of internment in Northern Ireland are cited as reasons why his party would lose to the Labour delegation in 1974. Ultimately, the Conservative Party fell out of love with Heath, giving rise to Margaret Thatcher as party leader.
Article continues below advertisement
James Callaghan: 1976 to 1979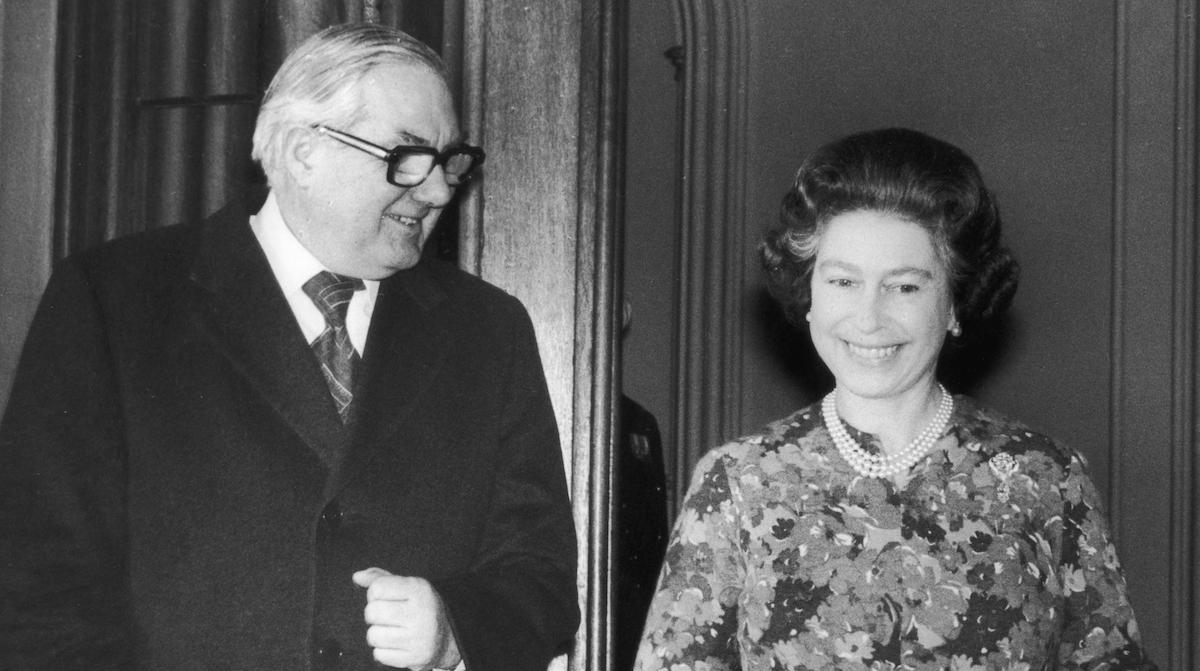 After Wilson's resignation, the Labour Party voted in Callaghan, who once said the Queen offered him "friendliness, but not friendship," which is probably the best the Queen could offer given the nature of the relationship. Callaghan's party would lose the next election, giving rise to one of the most controversial figures in British politics.
Article continues below advertisement
Margaret Thatcher: 1979 to 1990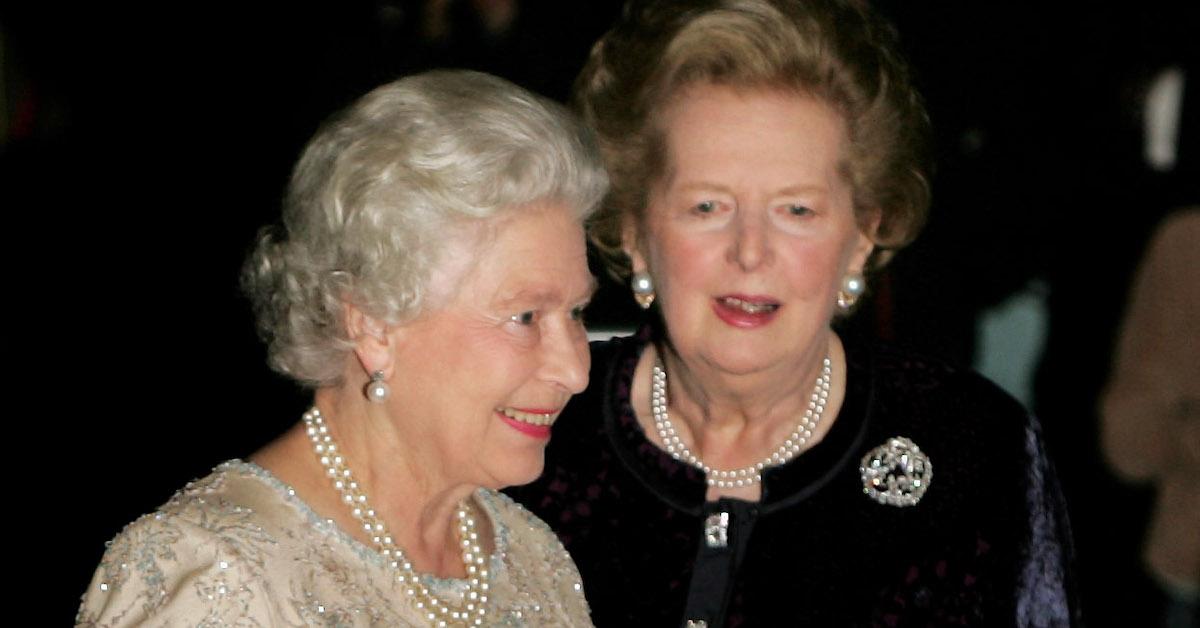 Thatcher was one of the longest-serving Prime Ministers under QEII. Though she was close in age to the Queen and they shared the experience of being mothers and powerful women, those similarities did not lead to a friendly relationship, and though they respected one another, their weekly meetings were said to be stiff and uncomfortable. Thatcher would later succumb to Alzheimer's-related dementia.
Article continues below advertisement
John Major: 1990 to 1997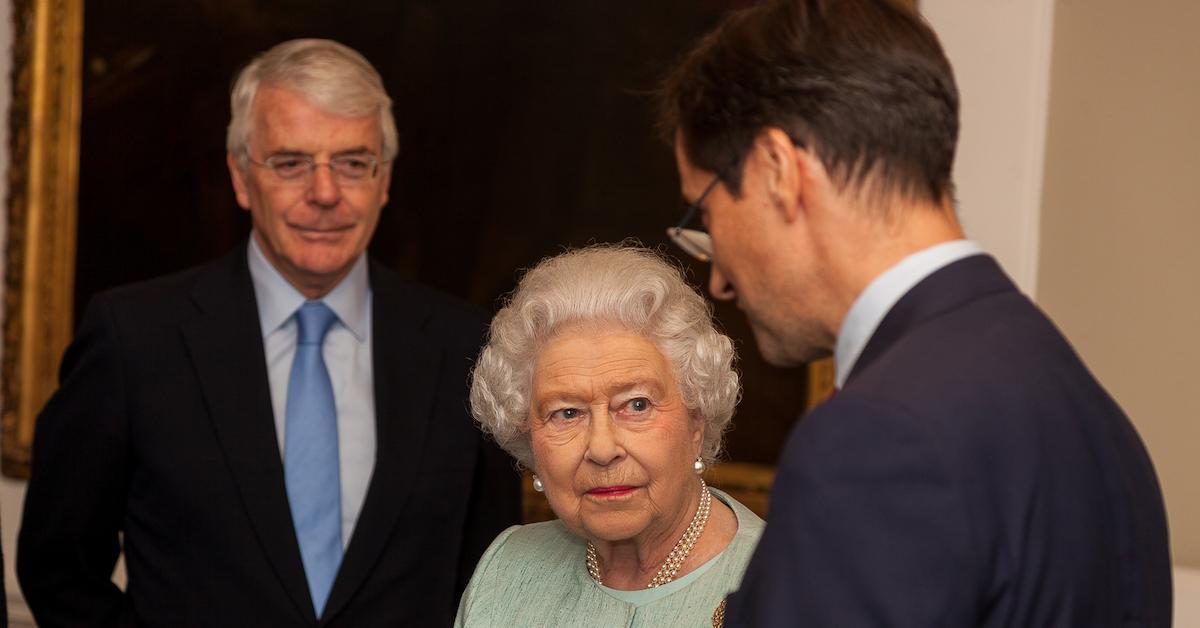 After her party turned on her, Thatcher was replaced by John Major, with whom the Queen enjoyed a more comfortable relationship than she did with the Iron Lady. They saw each other through the first Gulf War and Prince Charles' high-profile divorce from Princess Dianna.
Article continues below advertisement
Tony Blair: 1997 to 2007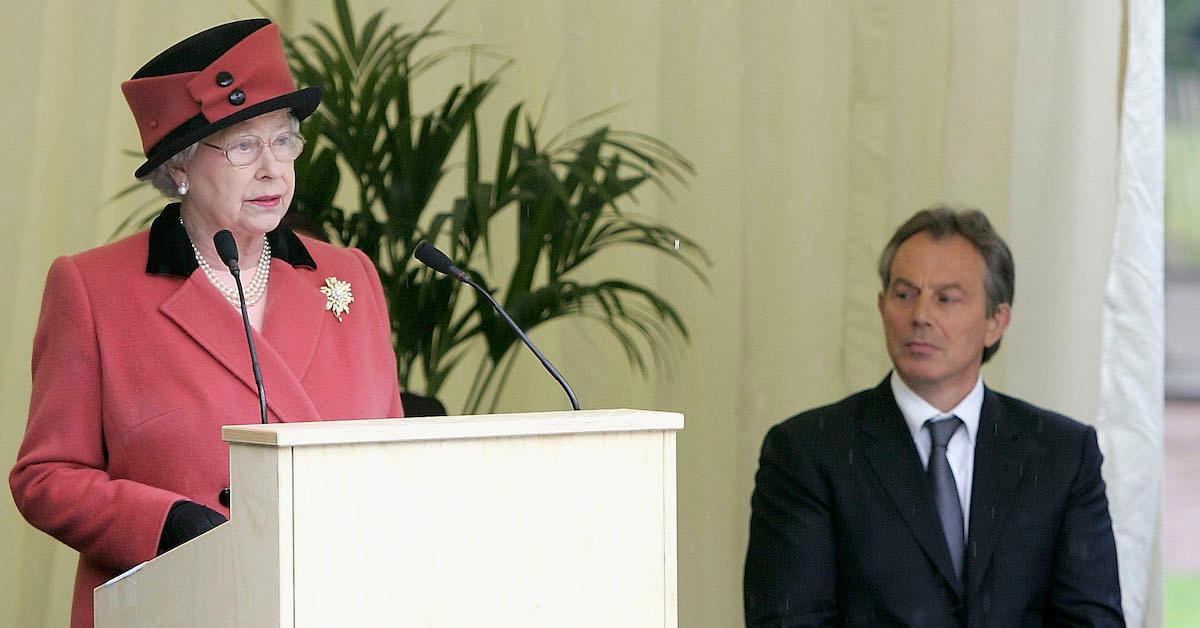 Blair would have the second-longest relationship with the Queen but it was not a terribly friendly one. Blair regarded the monarchy as a relic and wanted to reform it to scale back the excess. For her part, the Queen didn't love how aligned with President George W. Bush her minister was. Ultimately, his party also became disillusioned with Blair's alliance with the U.S. in the wars in Afghanistan and Iraq and he was pressured to resign.
Article continues below advertisement
Gordon Brown: 1997 to 2010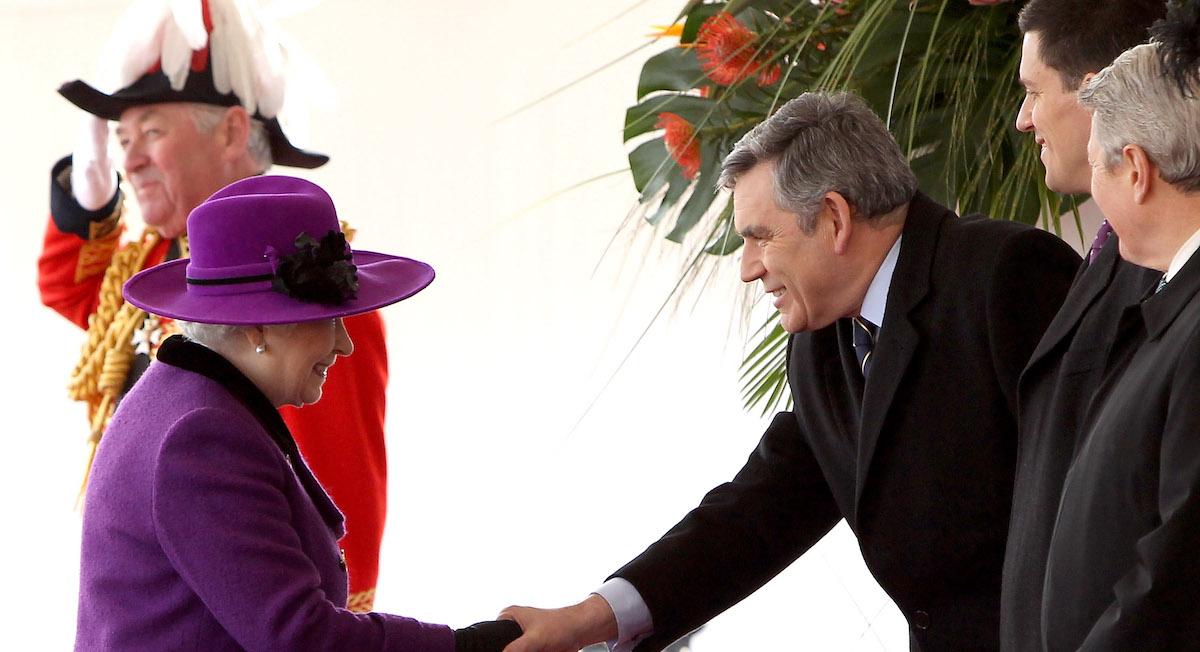 Elizabeth's affinity for Scotland likely endeared Brown to her, since he grew up just a couple of hours south of her Balmoral estate in Kirkcaldy, near Edinburgh. Unfortunately, Brown had the misfortune of presiding over the government during a global financial crisis, and the Labour Party lost dramatically in the 2010 general elections.
Article continues below advertisement
David Cameron: 2010 to 2016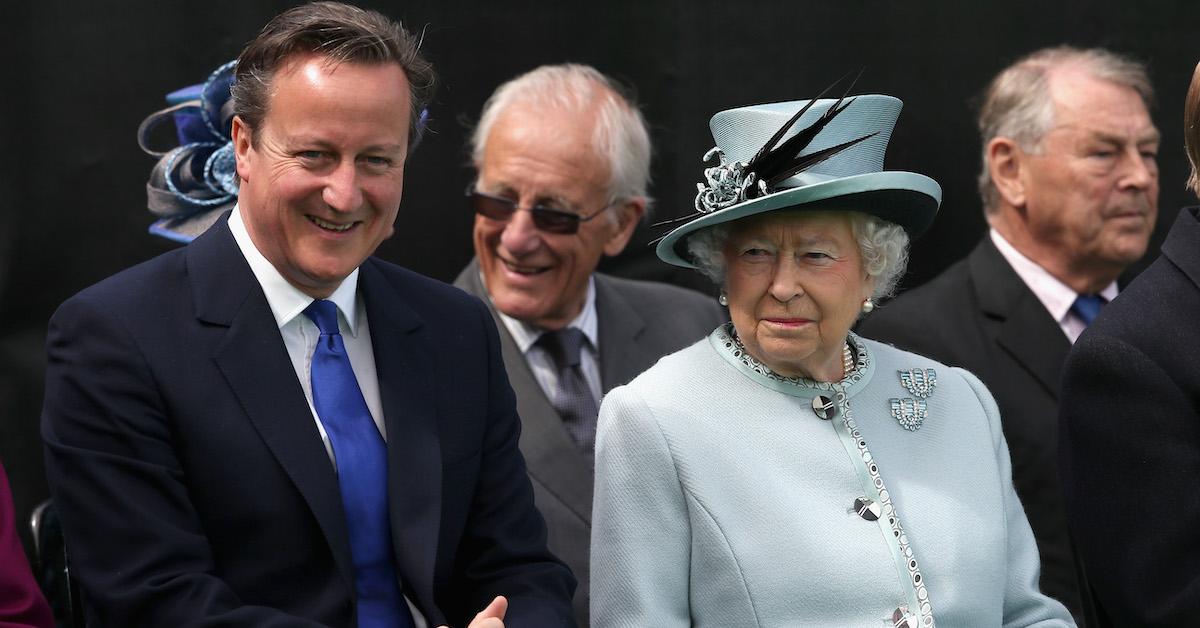 Cameron is the youngest Prime Minister to serve at Queen Elizabeth's pleasure and also her closest relative in the role, though "closest" is definite relative in their case (no pun intended). A descendent of King William IV of the House of Hanover, he is the Queen's fifth cousin, twice removed.
Article continues below advertisement
Theresa May: 2016 to 2019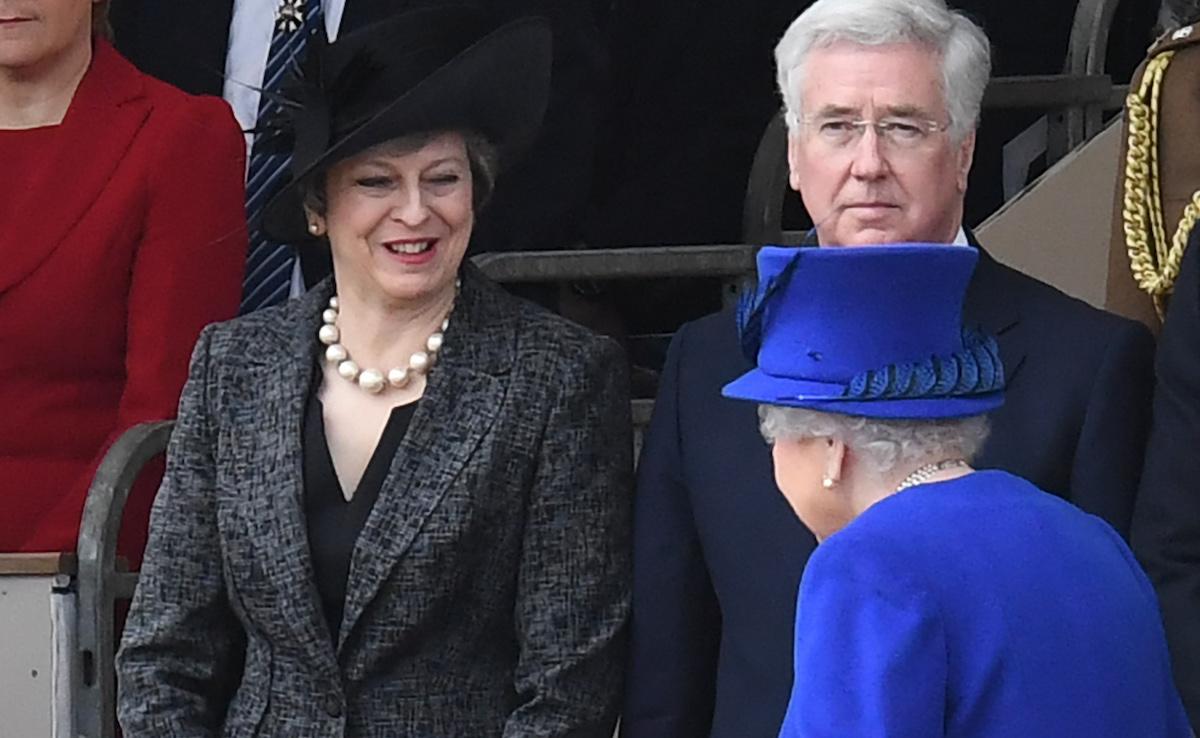 The dust has barely settled on May's ministry so there isn't a lot known about her relationship with the Queen, but the two women seemed to enjoy a friendlier rapport than the Queen and Thatcher did.
Article continues below advertisement
Boris Johnson: 2019 to 2022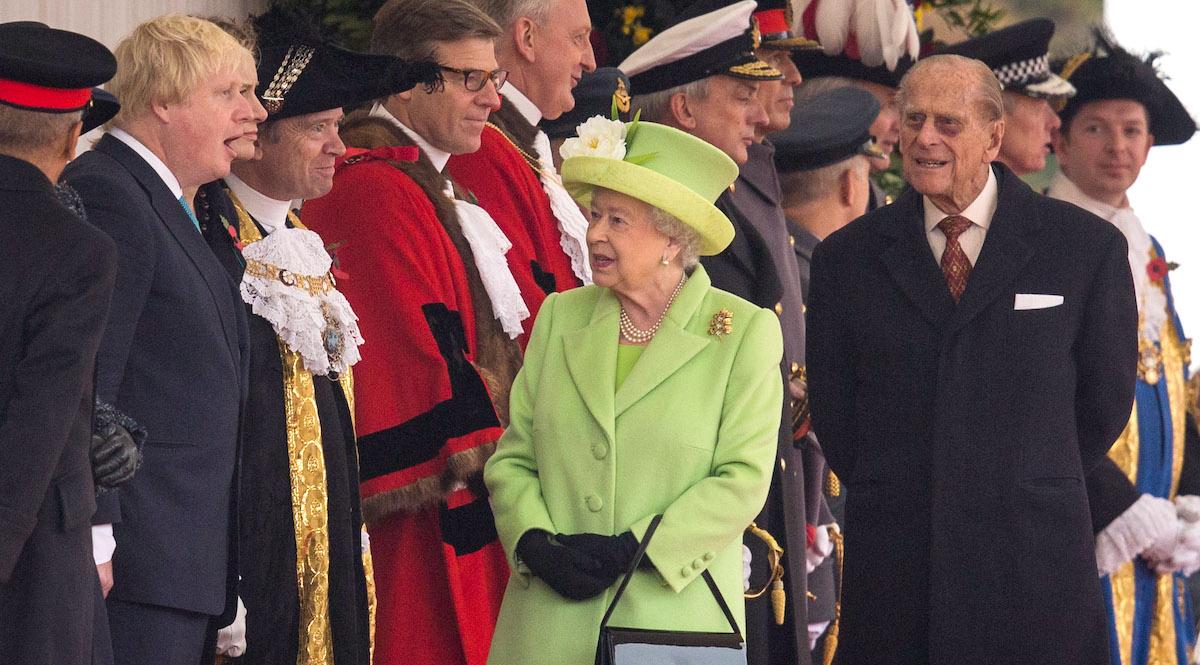 Many have speculated that had Johnson refused to resign, the Queen would have been forced to intervene to dissolve the government, something the monarch is extremely loath to do since it could lead to a constitutional crisis. The numerous scandals during Boris's tenure likely did not endear him to her.