Boris Johnson Weathered Many Scandals Over the Years — Here Are the Highlights
Disgraced U.K. Prime Minister Boris Johnson has endured a string of scandals and controversies during his political career. Here is a list of the biggest.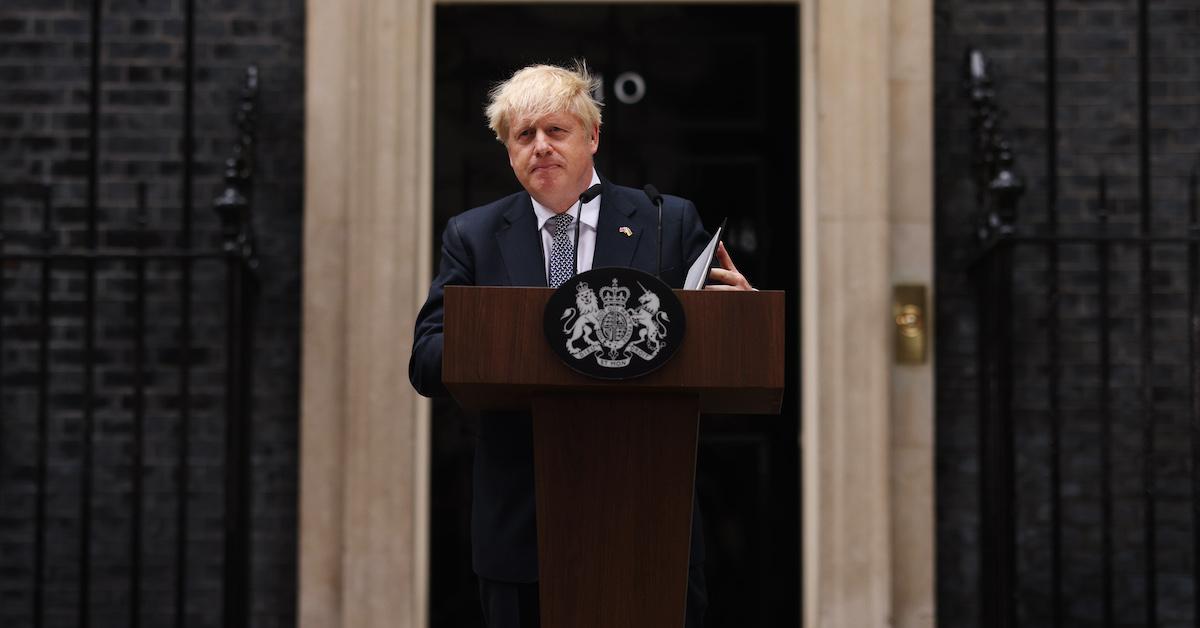 British Prime Minister Boris Johnson tendered his resignation on July 7, 2022, after more than 50 administration officials tendered their own resignations in protest of Johnson's failure of leadership. Despite surviving a vote of no confidence a month earlier over the Partygate scandal, party support for the Conservative Party member had deeply eroded, and a sexual misconduct scandal involving Johnson's deputy chief whip Chris Pincher sealed his fate.
Johnson hasn't been a stranger to controversy throughout his political career. Here are just some of the biggest scandals that have threatened to take Johnson down, starting with the straw that broke the camel's back.
Article continues below advertisement
Article continues below advertisement
The Pincher Affair: Boris Johnson's undoing.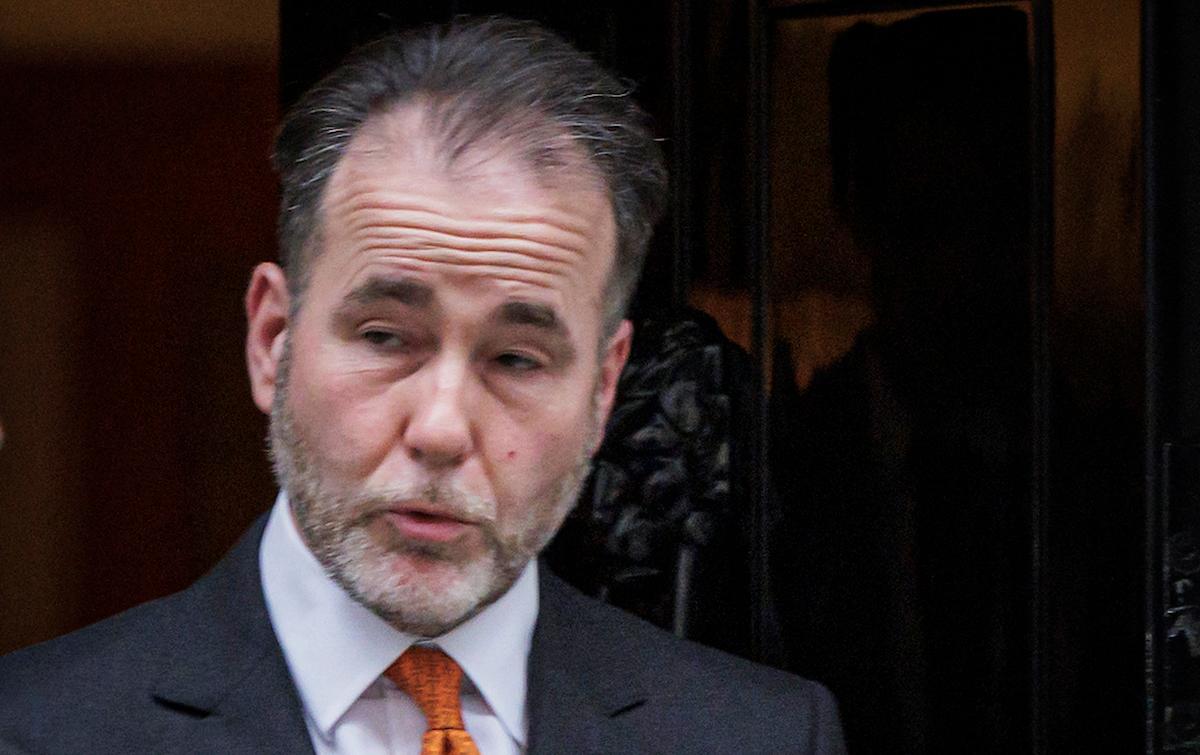 Johnson appointed Pincher as Government Deputy Chief Whip in the House of Commons in 2020 during a major reshuffle of the Cabinet. Pincher held previously held the same position under Johnson's predecessor, Theresa May. On June 30, Pincher resigned, admitting he had "drunk far too much" the previous night at a members-only club and had "embarrassed myself and other people."
Days later, it came to light that two men accused Pincher of groping them at the Carlton Club. Unfortunately, this proved not to be the first such incident, with allegations stretching at least as far back as 2017. Members of the Conservative Party grew angry over Johnson's decision to put a known sex pest in such a leadership position. Citing crises of conscience, two top ministers resigned and then, over the course of 48 hours, more than 50 administration officials followed suit. The pressure ultimately proved too much for the scandal-plagued Johnson, and he officially resigned on July 7.
Article continues below advertisement
Partygate: Johnson survives a vote of no confidence but lands on shaky footing.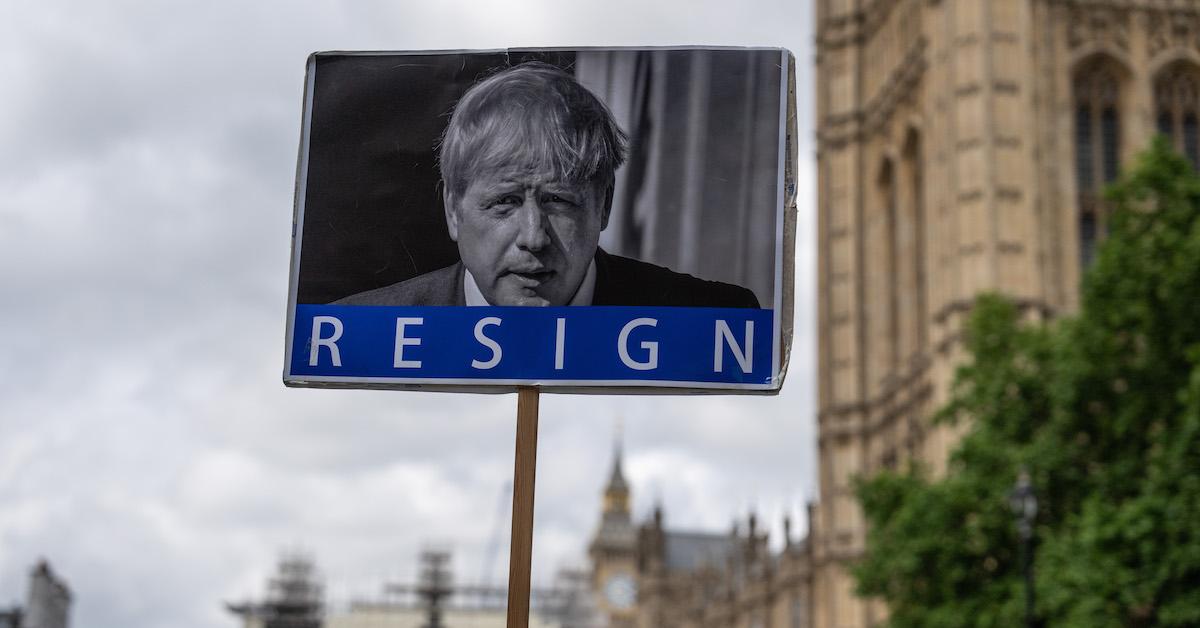 The beginning of the end for Johnson was the scandal dubbed "Partygate" by British tabloid press. The PM faced months of sharp criticism when it came to light that he had held several parties at 10 Downing Street while the rest of the country had been urged to remain on strict stay-at-home orders from the British government amid the COVID-19 pandemic.
Though lockdown restrictions prohibited indoor gatherings of six or more people, Downing Street had hosted a handful of gatherings from November to December 2020. After initially denying the veracity of the reports, Johnson and other administration officials admitted to flouting the lockdown restrictions and paid their fines.
Article continues below advertisement
Article continues below advertisement
It later came to light that Johnson held gatherings as early on as May 2020, including a birthday party for Johnson himself in June, during the hight of the pandemic. On June 6, 2022, a no-confidence vote was held to determine whether Johnson would remain the Conservative Party leader. Although he survived the vote 211 to 148, Johnson lost a significant amount of support.
There was a renovations scandal at 11 Downing Street.
Historically, the prime minister has lived in an apartment above the offices at 10 Downing Street while the Chancellor of the Exchequer occupies the flat next door above 11 Downing Street. However, recent PMs including Johnson have arranged to switch the accommodations, since the 11 Downing flat is bigger. Every PM is allotted £30,000 for renovations of their flat, and any expense above that must be paid out of pocket. Johnson, however, stood accused of using private donations to pay for the rest of the refurbishment of his flat, which cost more than £100,000.
Article continues below advertisement
While an investigation into how Johnson financed the renovation didn't find that the PM committed any crime or official wrongdoing, the Conservative Party was fined for failure to properly disclose donations from Lord Brownlow, who coughed up almost £60,000 for the refurbishment.
Article continues below advertisement
Boris Johnson had numerous extramarital affairs.
Johnson has been married three times, most recently to Carrie Symonds in 2021. He was previously married to Allegra Mostyn-Owen from 1987⁠ to ⁠1993 and​ Marina Wheeler from 1993 to 2020. However, Johnson has also had numerous extramarital affairs. A four year affair with Petronella Wyatt from 2000 to 2004 resulted in two pregnancies, one terminated and the other ending in spontaneous miscarriage. The affair led to Johnson being fired at shadow arts minister.
Another affair with Helen Macintyre led to the birth of a daughter in 2009, while Johnson was married to Wheeler.
While rumors of other children born outside of his marriages circulated, in 2021 Johnson acknowledged having only six children. Symonds later gave birth to a seventh, in December 2021.