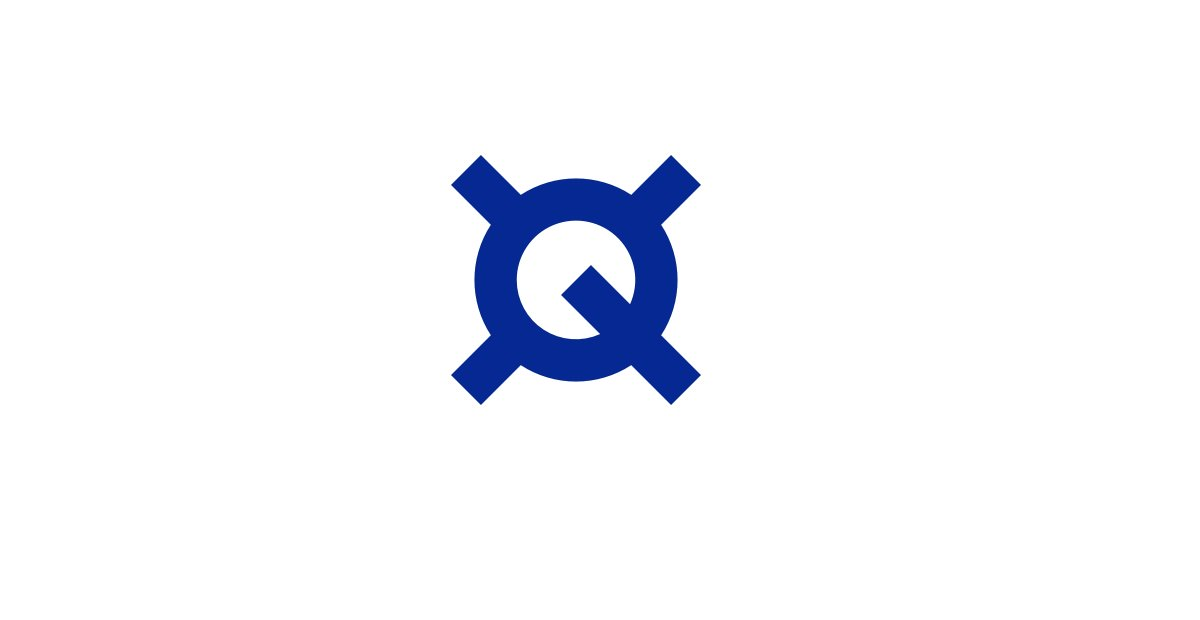 Quantstamp Crypto's Price Prediction, and Why It's Going Up
By Ruchi Gupta

Feb. 7 2022, Published 9:43 a.m. ET
Investors are showing great interest in Quantstamp's (QSP) price prediction following its Coinbase listing. The altcoin is getting plenty of attention from investors pursuing the next crypto to explode in Web3 and the metaverse.
Article continues below advertisement
Quantstamp has gained more than 50 percent in the past week and more than doubled over the past month, but it's still more than 90 percent below its all-time high of about $0.87.
What does Quantstamp do?
Quantstamp provides cybersecurity services to the crypto sector, helping blockchain and crypto projects identify and fix vulnerabilities in their codes. The startup's solutions are critical to preventing crypto hacks.
Article continues below advertisement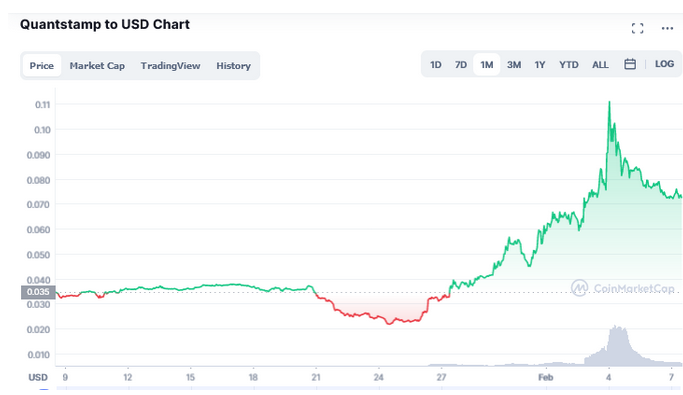 More than 200 crypto projects have turned to Quantstamp to audit their codes, and Quantstamp's solution now protects more than $200 billion in digital assets from hacking. Quantstamp's QSP token is used to pay for its security services.
Article continues below advertisement
Why is Quantstamp going up?
As Coinbase recently listed Quantstamp's QSP token, as well as Aventus (AVT) and Render (RNDR), Quantstamp's recent rise can partly be attributed to the Coinbase effect. Cardano, Dogecoin, and Shiba Inu saw record highs after listing. As the largest crypto exchange in the U.S., Coinbase promises to give QSP significant investor exposure.
Article continues below advertisement
Is Quantstamp a good investment?
Quantstamp's major advantage is that it has already established itself as a trusted brand. Ethereum, Solana, Binance, and Cardano are among the major blockchains that work with Quantstamp to protect their platforms, and Toyota, Mitsubishi, Siemens, eToro, and NFT marketplace OpenSea are just some of the major brands that use Quantstamp's security solutions.
Article continues below advertisement
Additionally, the recent Wormhole hack, which resulted in the loss of more than $320 million, has reminded everyone that the crypto sector needs to invest more in security. Furthermore, DeFi's adoption is going to depend on the public's confidence in its safety and security. Therefore, there should be more demand for Quantstamp's solutions (and as a result, its token) in the future.
Quantstamp's price prediction
Given that security is critical to the growth of NFT, DeFi, metaverse, and Web3 projects, Quantstamp has a viable business model that could attract investors seeking long-term opportunities. Quantstamp could hit the $1 milestone in 2022, though it would need to rise more than 1,300 percent from its current price of $0.07.
Article continues below advertisement
Where to buy Quantstamp
For investors paying with the U.S. dollar, the best place to buy QSP is Coinbase. If you prefer to pay with Bitcoin, Ether, or Tether, you can head over to Binance, Gate.io, or Huobi to buy Quantstamp.