NBA Star Jimmy Butler Launches Coffee Brand 'Bigface'
Jimmy Butler is a well known NBA player and entrepreneur. With the launch of his coffee brand Bigface, he looks to share his passion for coffee.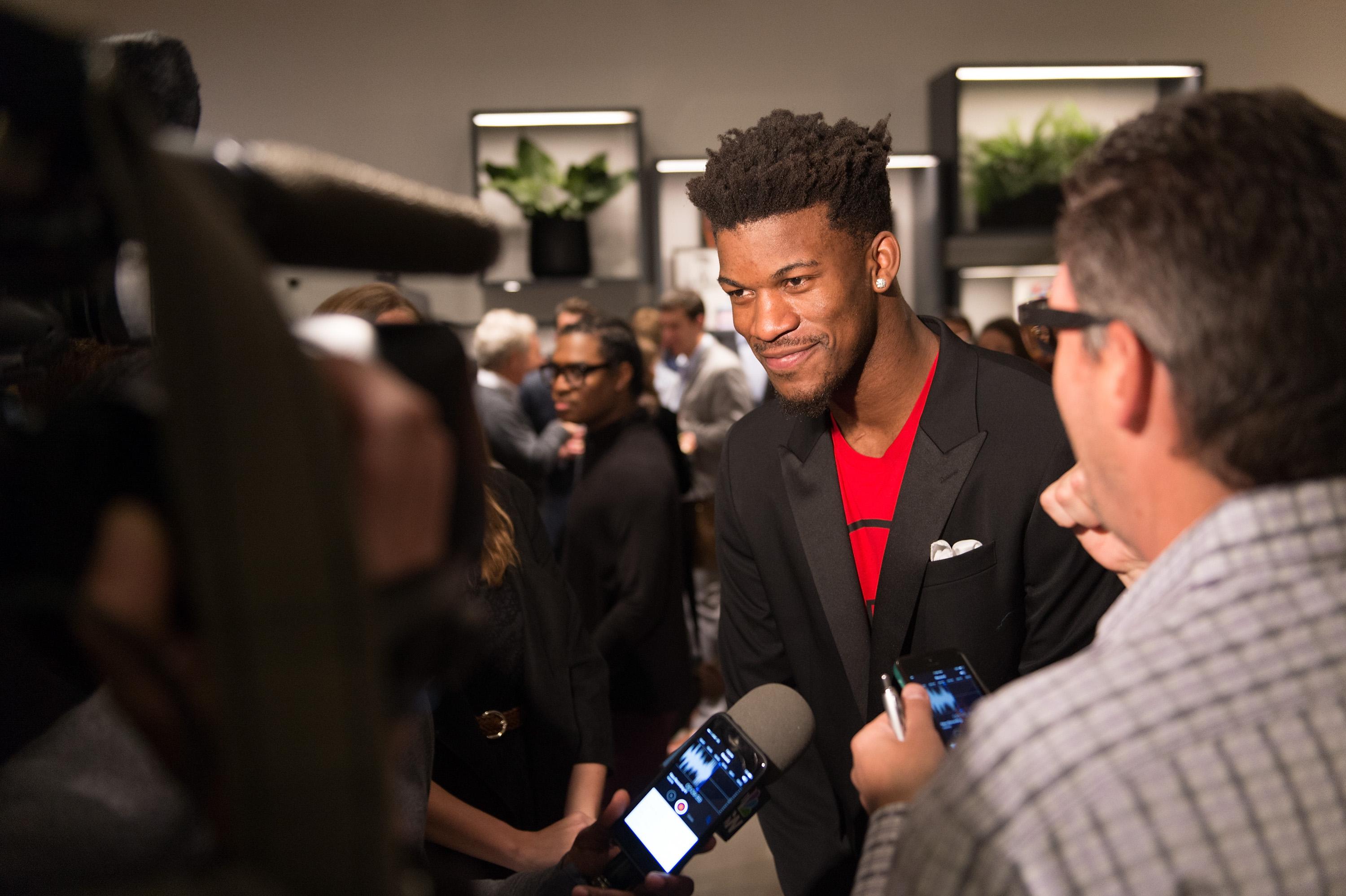 The Miami Heat of the NBA made headlines in Jun. 2021 when it announced that it was renaming its stadium to FTX Arena, after the FTX crypto exchange secured the rights to the name of the arena in May. It was Formerly known as the American Airlines arena. It will hold its new name for 19 years, according to the contract worth $135 million. Now the Heat's star player, Jimmy Butler, is making his own impactful business ventures, launching the Bigface coffee brand.
Article continues below advertisement
Article continues below advertisement
Butler has always been a coffee fanatic, to the point where he was selling his own coffee during the 2019–2020 season, when NBA teams were playing in the bubble. The coffee was overpriced, costing $20 a cup, but Butler knew that his coffee was unique because it came from El Salvador.
Details on the new Bigface coffee brand.
Butler released his first collection of coffee blends on Oct. 1. The website for Bigface not only carries coffee, but apparel and merchandise as well. In a partnership with Shopify, specific coffee roasts will be released with custom NFT boxes, priced at $250. The box includes coffee blends that originate from Guatemala, El Salvador, Brazil, and Honduras. The included NFT will provide details of the coffee blends and the process behind selling the coffee.
Article continues below advertisement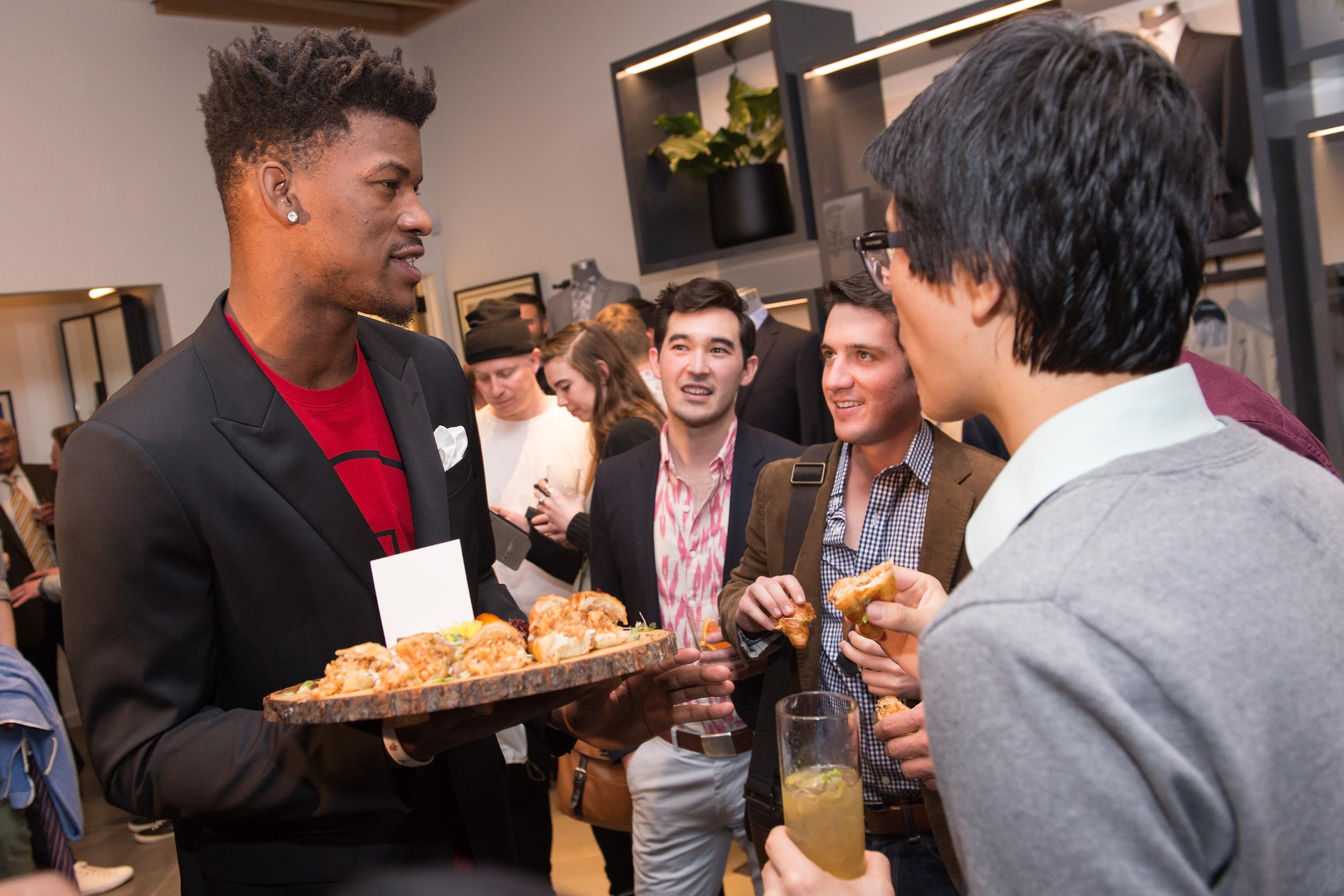 The partnership between Butler and Shopify is a part of Shopify's creator program, where athlete entrepreneurs can start a new business. The e-commerce giant takes no fees or ownership of Bigface, but Butler's publicity can help with its advertising and marketing efforts. Butler plans to open physical locations in San Diego and Miami.
Article continues below advertisement
Article continues below advertisement
Jimmy Butler's other partnerships and investments
With the NBA season starting in Oct. 2021, Butler will be entering his 13th season in the league. He's played at a high level for various teams, including the Chicago Bulls, Minnesota Timberwolves, and the Philadelphia 76ers. Now a Miami Heat player, the four-time All-NBA player has reportedly made over $144 million from his NBA career. He could make over $184 million with the last four years of his current contract with the Heat.
Article continues below advertisement
Butler signed a multiyear partnership agreement with Rhone, a lifestyle clothing brand, in May 2021. It was Rhone's first deal with an active professional player. Butler contributed to various departments at Rhone, including design, marketing, collaborations, and community work. Butler also received a stake in the company, with the amount being undisclosed. The clothing brand is preparing to launch a special Jimmy Butler collection that may be released later this year.
In 2016, Butler partnered with another company in the fashion industry, Bonobos. The clothing store depends more on e-commerce for selling upscale apparel but also has various physical stores across the U.S. A subsidiary of Walmart, Bonobos made Butler a brand ambassador, and it builds campaigns using the star's fame. Along with curating outfits for Bonobos, Butler features in the company's first TV advertisements.