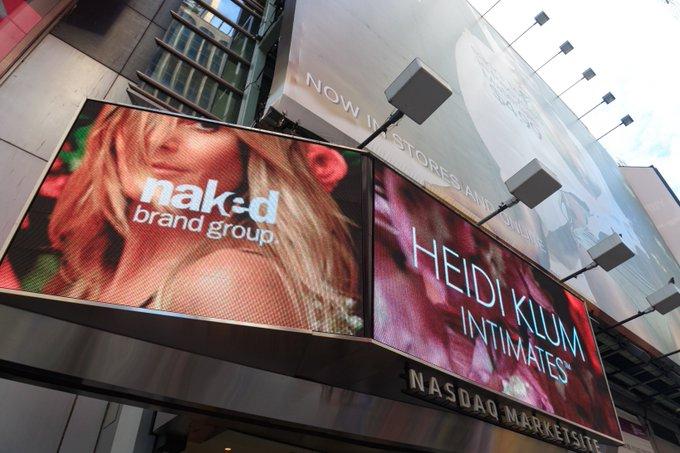 Avoid NAKD for Now, As the Risks Outweigh the Benefits of a Turnaround
Naked Brand Group (NAKD) stock soared in Jan. and Feb. 2021 thanks to GameStop- and AMC-style rally fueled by the WallStreetBets crowd. Its short interest made it an ideal target for a short squeeze. Similar to other Reddit-fueled rallies, the NAKD rally was short-lived, and the stock is down 67 percent from its 52-week high. Is Naked Brand (NAKD) a good turnaround stock to buy?
Article continues below advertisement
Article continues below advertisement
A global leader in intimate wear apparel and swimwear, New Zealand–based NAKD designs, manufactures, and markets nine company-owned and licensed brands.
Naked Brands' turnaround
The pandemic benefited some businesses and dealt a heavy blow to others. With a brick-and-mortar model, Naked Brands was suffering prior to the pandemic, and the lockdown worsened things for the company. The WallStreetBets boost allowed the company to rectify some of its mistakes.
Article continues below advertisement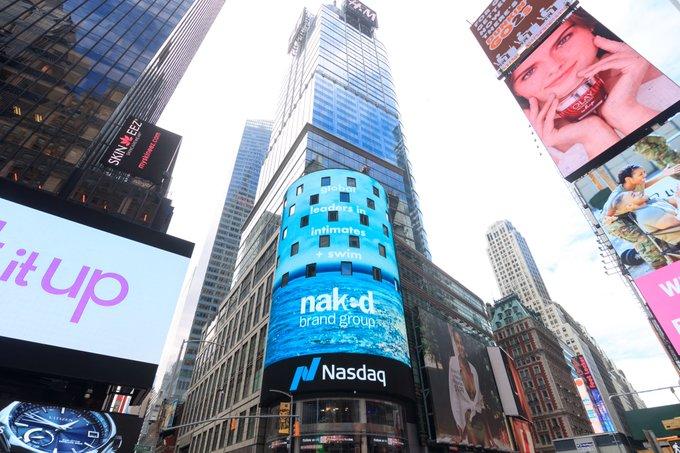 The company took advantage of the stock price surge while it lasted. It became debt-free and added $270 million in cash to its balance sheet, which should boost its plans to transition to e-commerce completely. It plans to divest its Bendon brick-and-mortar operations by the second quarter of 2021.
Article continues below advertisement
Article continues below advertisement
NAKD's new CFO to lead the e-commerce initiative
As a part of the turnaround, NAKD has reappointed Justin Davis-Rice as CEO, and is replacing CFO Cheryl Durose with Mark Ziirsen. With deep experience in financial and operational leadership in retail and technology, Ziirsen will be leading Naked Brands' new e-commerce growth strategy.
In a press release, David-Rice commented on Ziirsen's position. "His M&A expertise will add significant value as we continue to pursue accretive acquisitions of high growth and cash flow positive businesses and invest in next generation technology." This implies that the company is also looking for M&A targets—likely to deploy the accumulated cash from its stock sale earlier this year.
Article continues below advertisement
Article continues below advertisement
NAKD's target price
Since NAKD is a penny stock, no analyst covers the company currently. The potential for the stock is huge as the global intimate wear market is forecast to reach $325 billion by 2025 compared to $176 billion in 2017. However, the company was losing market share in a market that was growing, prior to the pandemic. Therefore, the stock forecast would depend on how the company takes advantage of the large addressable market and how its shift to e-commerce plays out.
Article continues below advertisement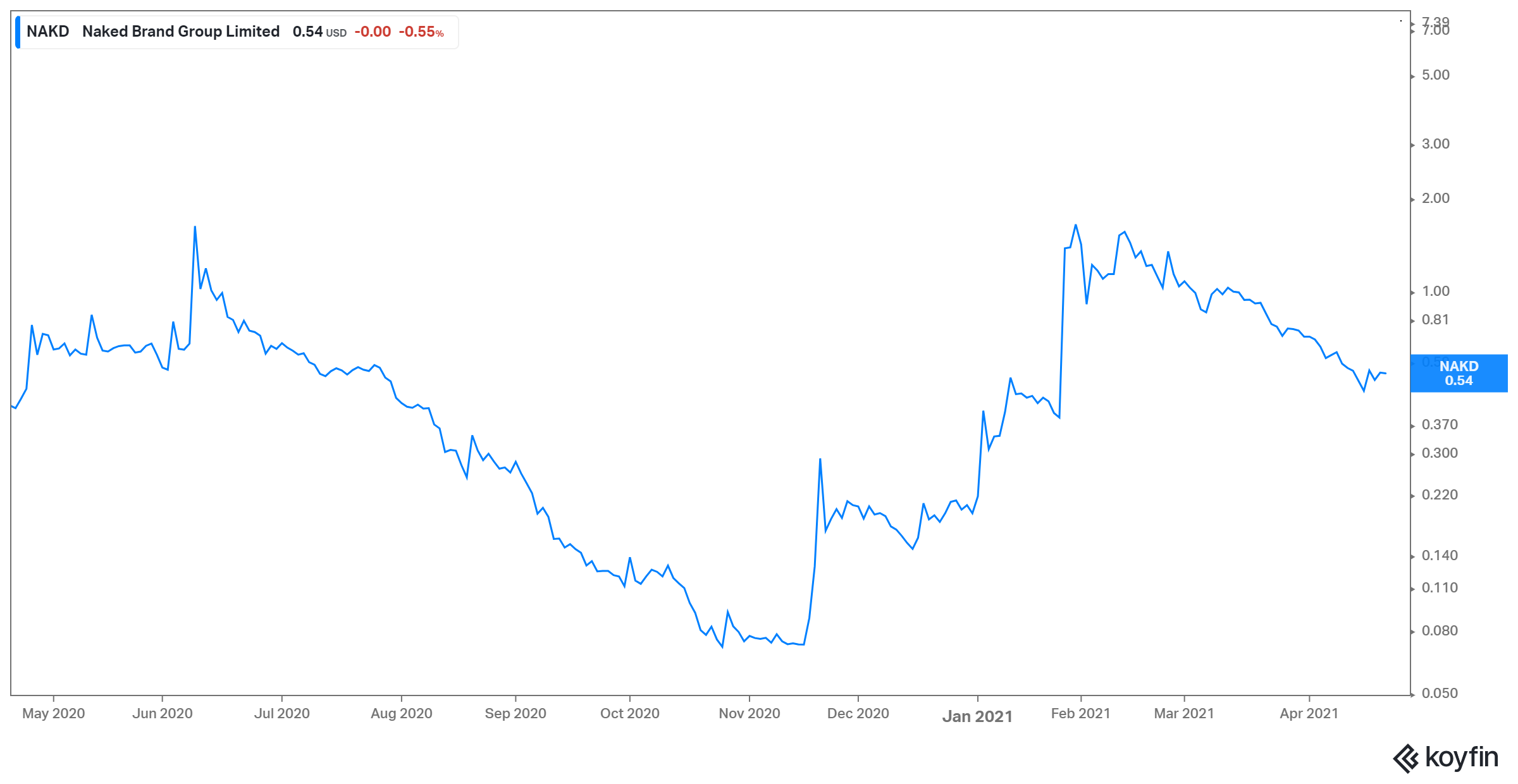 Is NAKD a good stock to buy now?
While NAKD is a penny stock, it isn't cheap. Its last-12-month price-to-sales multiple is 4.7x, which is higher than larger peer VF Corporation's 3.9x.
Article continues below advertisement
Article continues below advertisement
NAKD's financials also paint a bleak picture. The company's revenue has fallen consistently year-over-year, by 20.6, 14.5, and 19.6 percent in fiscal 2018, 2019, and 2020, respectively.
While some investors are getting excited about the company's turnaround potential, there are a lot of risks and uncertainties. It has set a timeline for divesting its brick-and-mortar business, but its online strategy isn't clear yet. Whether it can scale its e-commerce business to be profitable is also something to consider. Finally, NAKD has until May 24 to meet the Nasdaq's minimum price rule—if not, it will be delisted.
The risks involved in investing in NAKD seem to far outweigh the potential rewards, so it may better to avoid for now.