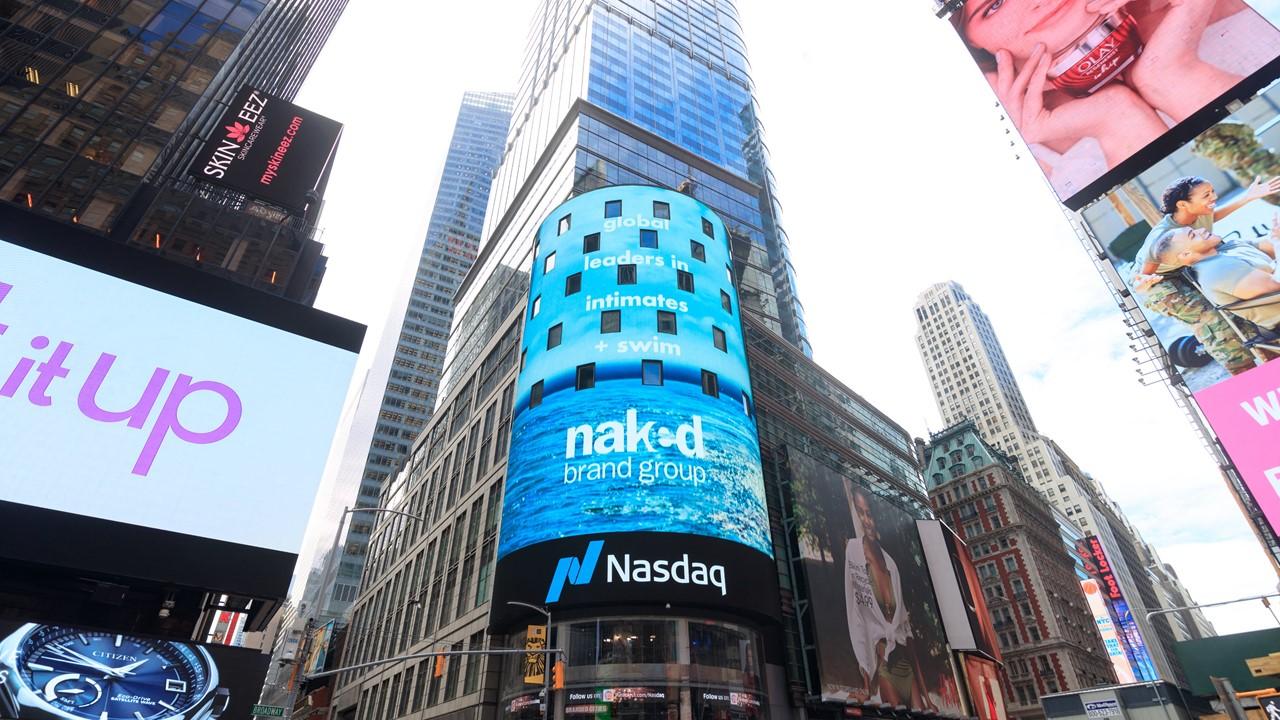 Naked Brands Follows GameStop, Pivots Towards e-Commerce
Intimate wear and swimwear apparel company Naked Brands (NAKD) opened higher on March 29. Previously, the stock was targeted by the Reddit group WallStreetBets. The group has made its reputation by triggering short squeezes in many stocks. Why is NAKD stock rising now? Should you buy or sell the stock after the rise?
Article continues below advertisement
While WallStreetBets triggered a short squeeze in NAKD stock in the past, that doesn't seem to be the case this time around.
Naked Brands is pivoting towards e-commerce.
In a release on March 29, Naked Brands said that it's transitioning to e-commerce operations. The company plans to divest its Bendon brick-and-mortar operations by the second quarter of 2021. It's a cash-rich company now with cash of $270 million and no debt. As part of its transformation, the company has reappointed Justin Davis-Rice as the CEO.
Article continues below advertisement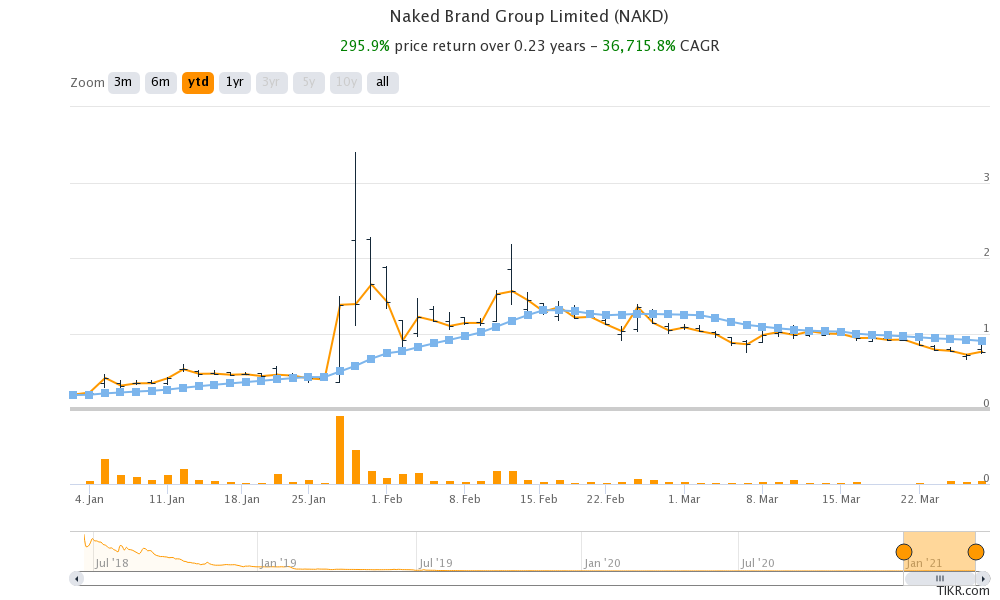 Seasoned investment banker Simon Tripp has also joined Naked Brands' board. The company intends to grow its e-commerce operations and also pursue value accretive acquisitions.
Article continues below advertisement
Naked Brand goes the GameStop way
The transformation path that NAKD stock has taken has a lot of similarities to GameStop (GME). GME has also been pivoting towards e-commerce sales that now account for over one-third of the gaming retailer's revenues. Like GameStop, NAKD also used the spike in its stock price to issue shares and raise capital.
Finally, Naked Brands has appointed a seasoned hand to its board of directors just like GameStop had to add activist investor Ryan Cohen to the board. Cohen's elevation to GameStop's board led to a rally in the stock. Investors think that he'll use his expertise from Chewy, which he co-founded and later sold, to build strong e-commerce operations at GameStop also.
Article continues below advertisement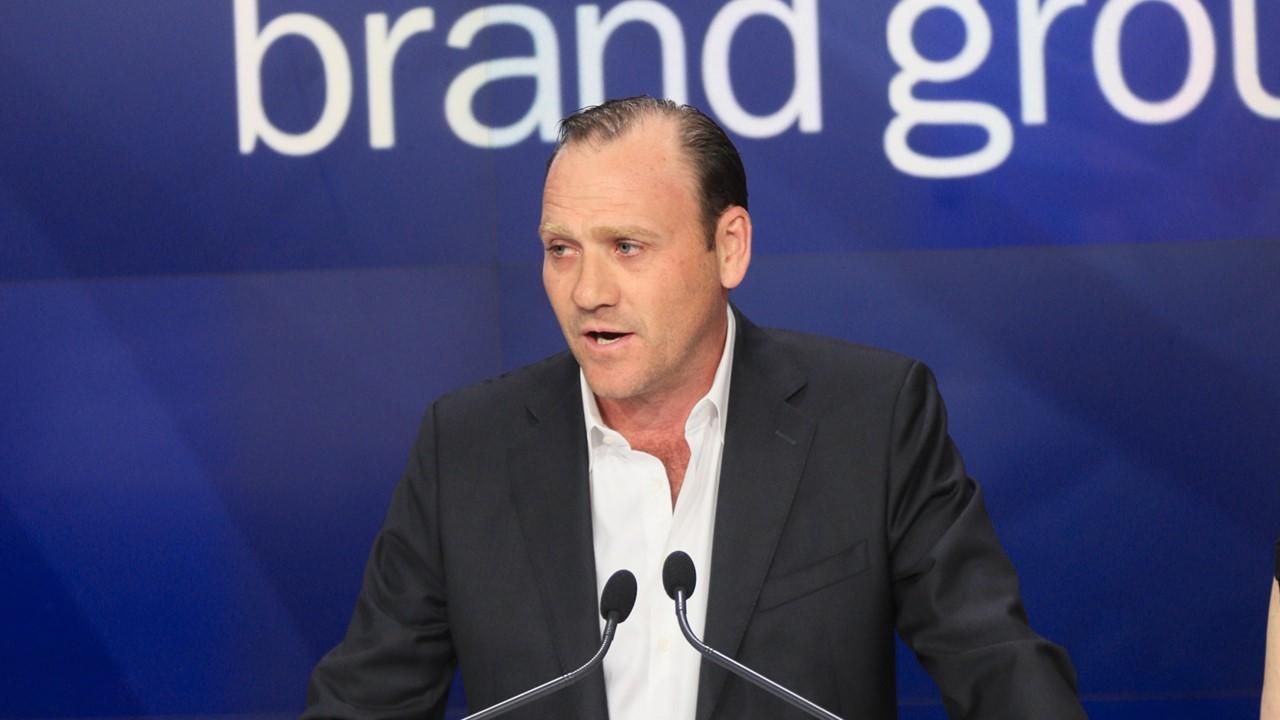 While GME stock continued to surge after the stock issuance, NAKD stock traded below the $1.70 price level at which it priced its shares.
Article continues below advertisement
Naked Brand's financials look weak.
Naked Brands posted revenues of $107 million in fiscal 2016, which fell to $58 million in the fiscal year ended January 31, 2020. The company's current market capitalization is $370 million, which would mean a 2020 price-to-sales multiple of 6.4x.
The valuation multiples look high considering the poor financials. Naked Brands has a solid balance sheet and managed to pay off its debt through generous stock issuance. If we adjusted the cash on the company's balance sheet, its enterprise value would be only about $100 million.
Article continues below advertisement
Investors should avoid NAKD stock.
NAKD stock had a 52-week trading range of $0.066–$3.40. While the stock is up multi-fold from its 52-week lows, it trades at one-quarter of its 52-week highs. While the short squeeze led rally led to a spike in NAKD stock, the fundamentals caught up with the stock.
Article continues below advertisement
The same playbook was visible in other WallStreetBets fuelled stocks like GameStop, AMC Entertainment, Tilray, and Nokia. At one point, GME stock had fallen to less than 10 percent of its highs before it spiked again.
Coming back to NAKD Brands, while it has borrowed a leaf from GME's pitchbook, the stock's fundamentals look weak while the valuation is elevated. Investors should avoid the stock for now and instead look at some of the other fundamentally strong stocks that have taken a beating amid the tech sell-off.