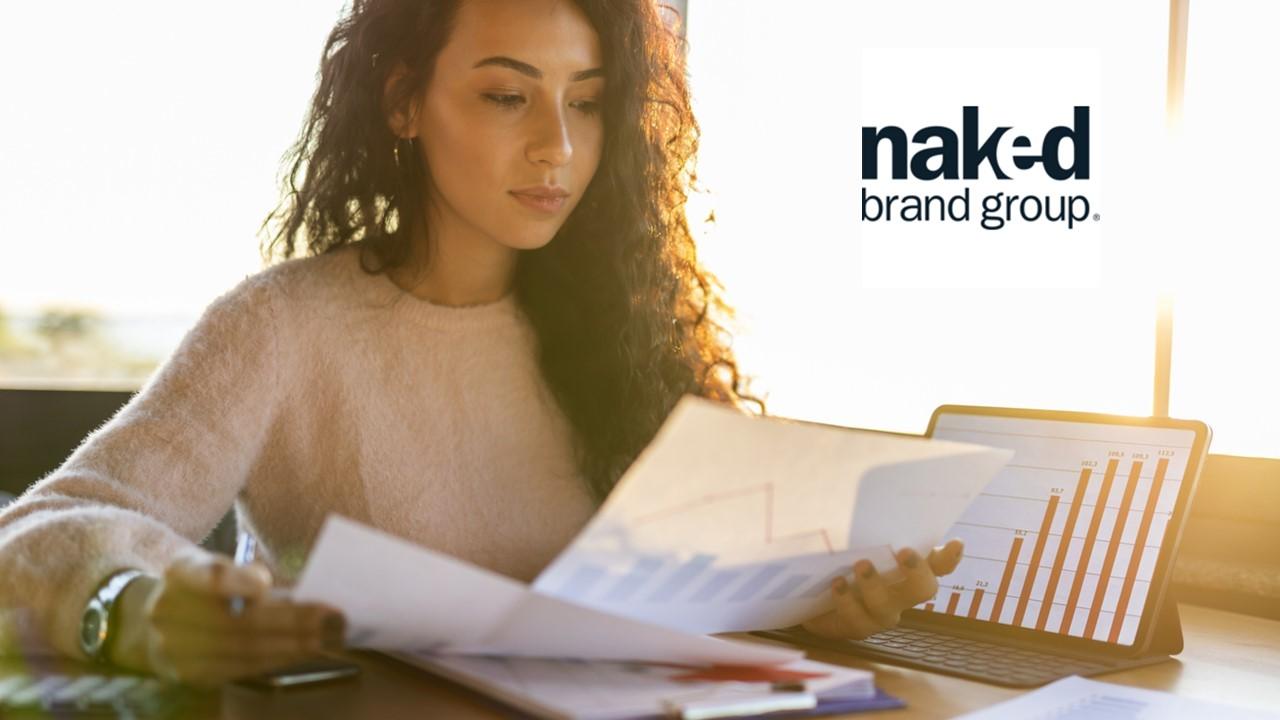 Naked Brand Stock Has Potential, Investors Should Wait for a Bargain
Naked Brand Group (NAKD) stock has gained more than 600 percent YTD. For investors looking for cheap meme stocks, Naked Brand is a candidate. Currently, it trades under $1.50. What is NAKD's stock forecast for 2021?
Article continues below advertisement
Naked Brand Group is an apparel company that sells intimate wear and swimwear. Its portfolio includes brands like namesake Naked, Frederick's of Hollywood, Bendon, Davenport, Pleasure State, and Lovable.
WallStreetBets drove NAKD stock
Naked Brand stock surged in January alongside GameStop (GME) and AMC Theatres (AMC). The stocks skyrocketed as retail investors on Reddit community WallStreetBets took on Wall Street elites. WallStreetBets investors targeted heavily shorted stocks with the intention of sparking a short squeeze. Elon Musk and Chamath Palihapitiya cheered them on and the trick worked. GME stock took off and the short squeeze frenzy ensued.
Article continues below advertisement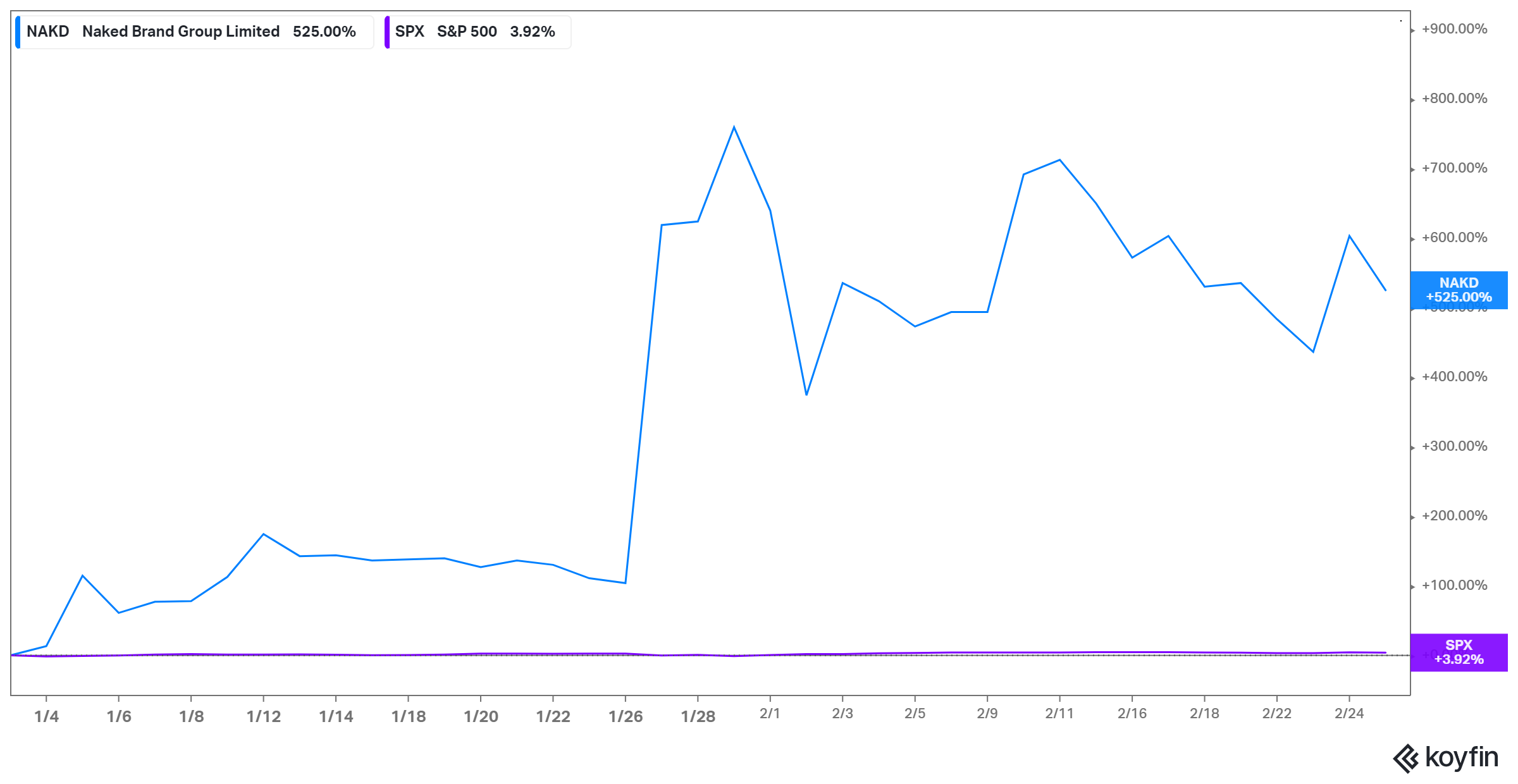 Naked Brands was one of the heavily shorted stocks. Seeing what was going on with GameStop, short-sellers in NAKD stock rushed to close their positions, which lifted the stock and increased the demand.
Article continues below advertisement
Naked Brand's (NAKD) stock forecast
Since the short squeeze frenzy that fired up Naked Brand has fizzled out, investors are trying to figure out NAKD's stock forecast. Naked Brand has come a long way. At one point, it traded as low as $0.07 and faced the threat of being delisted from Nasdaq. The short squeeze frenzy drove it to as high as $3.40. While Naked Brand's stock forecast is being debated, there isn't any doubt that it's beating the market in 2021. NAKD's more than 600 percent gain YTD dwarfs the S&P 500's 4 percent return during the same period.
Can NAKD stock keep rising or will it give up its gains soon? Penny stocks can be volatile. There will be those taking profits after the sharp rally and that will put pressure on the stock. After those seeking to take profit have had their time, Naked Brand stock could start rising again.
Article continues below advertisement
Naked Brand might not be the best apparel company out there. In fact, the company made a loss of more than $30 million in its latest fiscal year. However, Naked Brand has a chance to get better, which would attract more investors to the stock.
Naked Brand has an enormous growth opportunity. The global intimate wear market is forecast to grow more than 8 percent over the next five years to exceed $325 billion by 2025. Meanwhile, the global swimwear market is forecast to grow to $28 billion in annual revenue in 2024 from $18.5 billion in 2017.
Article continues below advertisement
Why NAKD stock's valuation looks stretched
NAKD stock has gained more than 1,940 percent over its 52-week low. However, it still trades at a 60 percent discount to its 52-week high. Trading at 9.68x LTM revenue, the valuation looks stretched for now.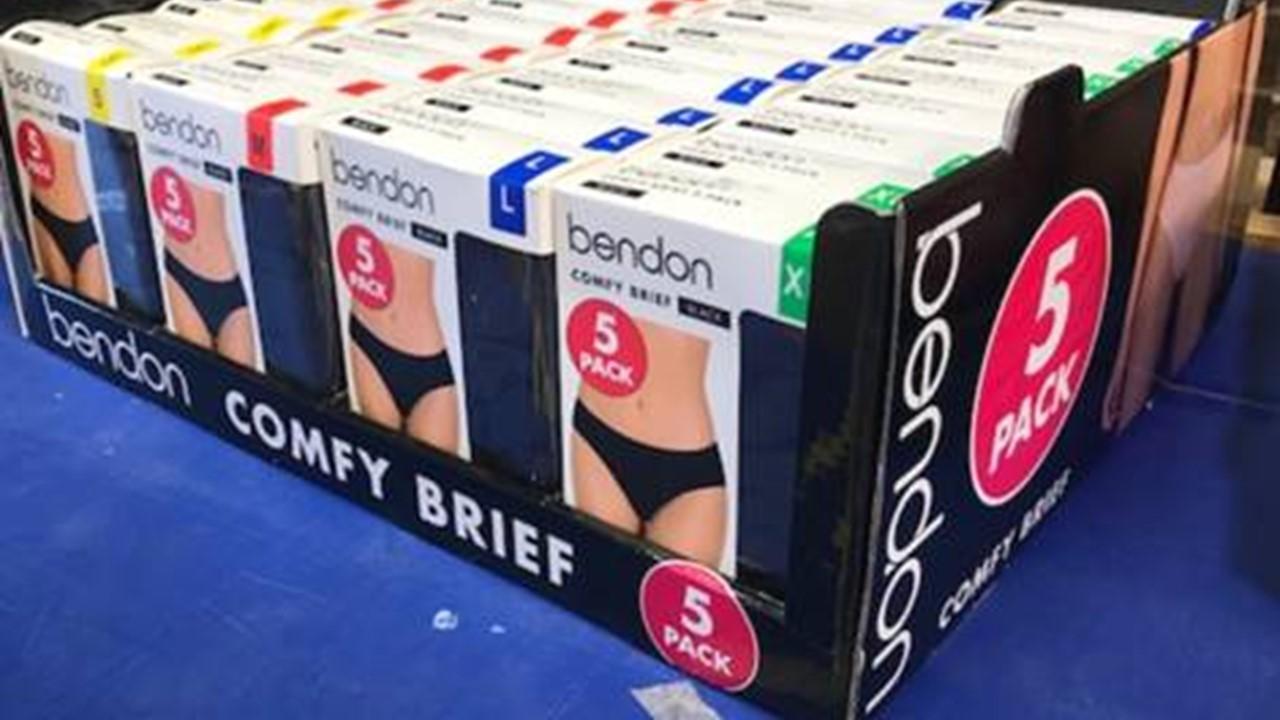 Article continues below advertisement
Should you buy NAKD stock now?
Naked Brand is trying to transform itself into a better business that can thrive in the digital era. The company is doubling down on e-commerce because the COVID-19 pandemic has accelerated the shift to online shopping.
Naked Brand took advantage of the rally in its stock to raise $50 million through a secondary offering of its shares. The secondary offering gave the company more cash to finance its transformation.
Article continues below advertisement
At the same time, the company remains mindful of costs. For example, Naked Brand is divesting its unprofitable physical stores subsidiary Bendon. Dropping Bendon should eliminate some costs and help management to focus more on building a promising e-commerce business. Also, the company will offload some debts associated with Bendon. About $24 million is currently tied to the business. Removing the debt should clean up the company's balance sheet. Naked aims to complete the sale of Bendon in April 2021.
There isn't any doubt that Naked Brand can get its business back on track and thrive again. However, considering NAKD stock's stretched valuation right now, it might be best to wait for those taking profit to do so first. This would allow time for the price to fall and let you enter at a good bargain opportunity.