Meme Stocks Rise and Stoke Bubble Fears, Explained
Meme stocks are running amok. The rise in meme stocks has stoked fears that a massive stock market bubble is building, which could hurt everyone.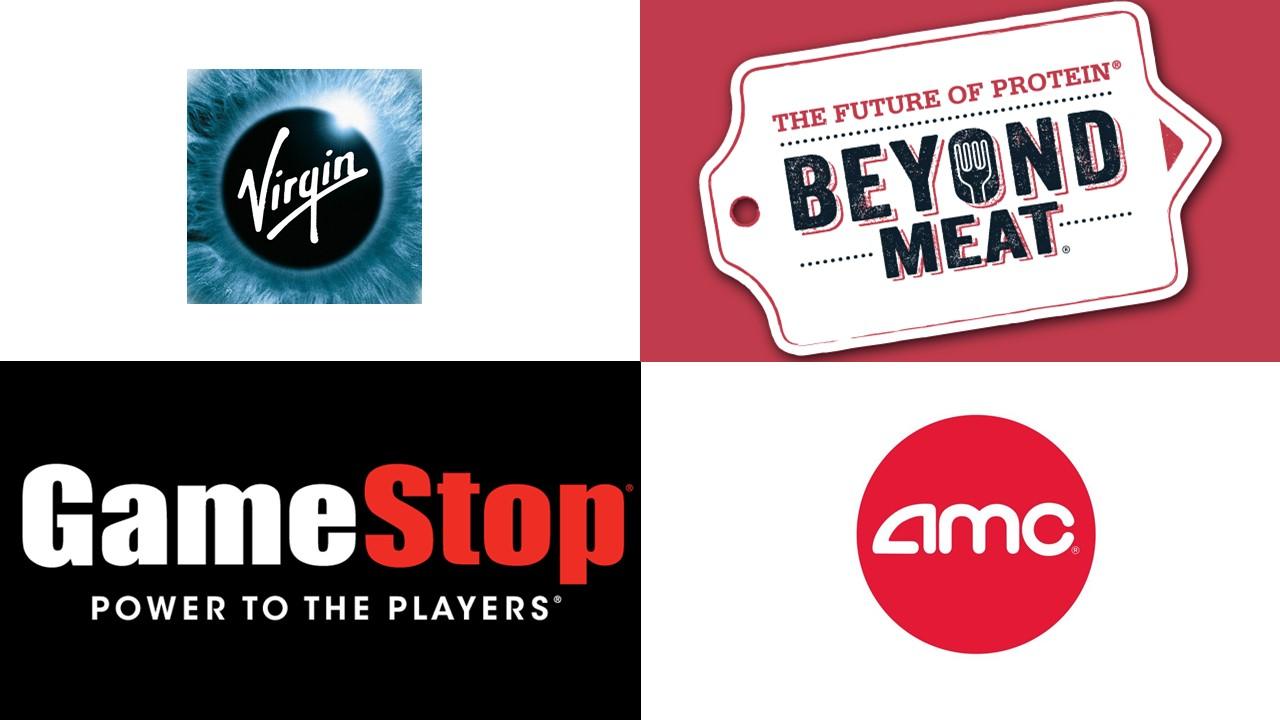 GameStop (GME) is a classic example of what many would call a "meme stock." The struggling videogame retailer surprised Wall Street elites when retail investors on Reddit teamed up to drive its stock price by more than 1,500 percent in a matter of days.
Article continues below advertisement
Article continues below advertisement
What is a meme stock? Are investors' fears about a massive stock market bubble legit?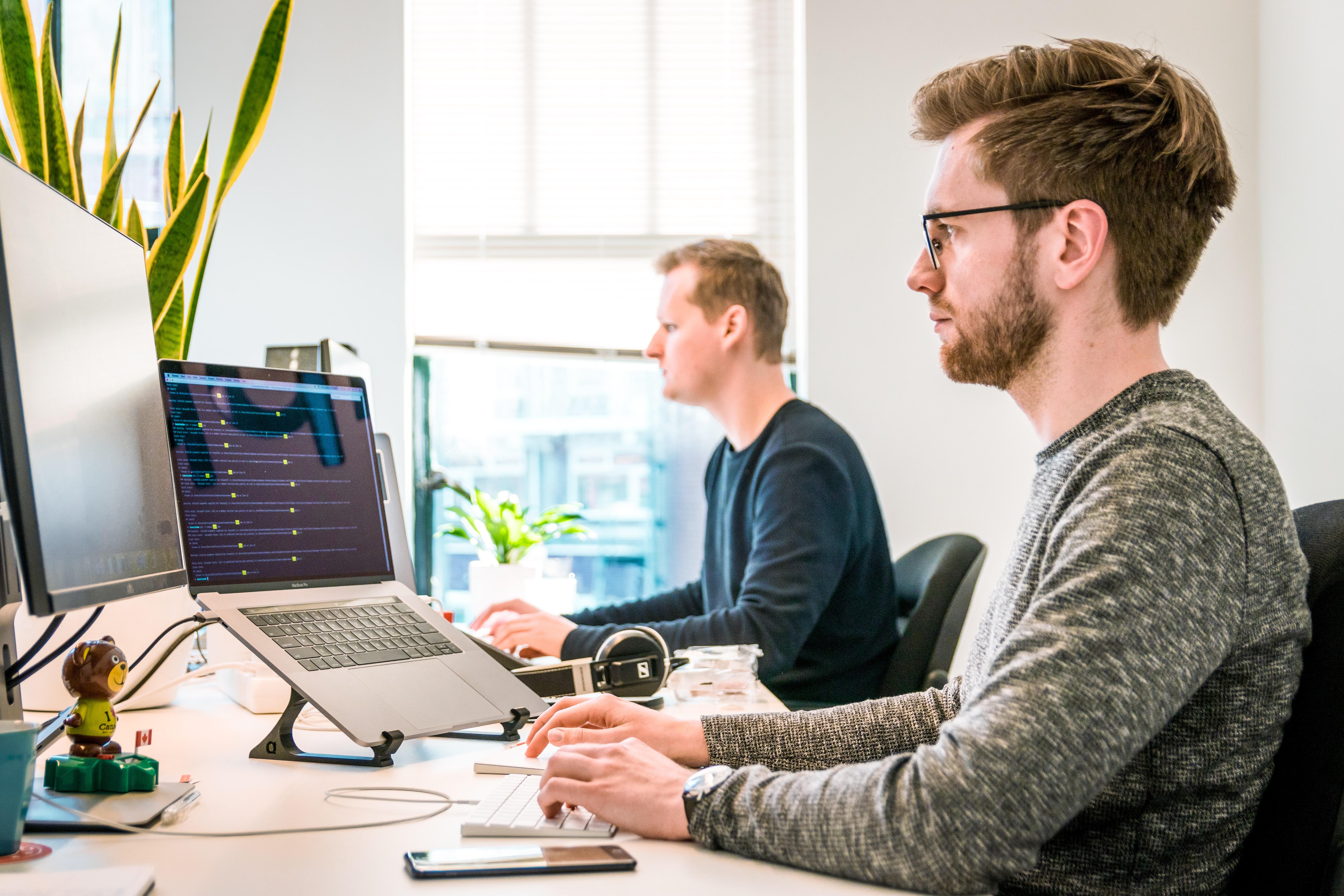 Article continues below advertisement
Investing in meme stocks
The term "meme stock" is used to refer to stocks that have become popular among retail investors trading on apps like Robinhood. Trading in meme stocks is mainly driven by the fear of missing out. Traders overlook the fundamentals and focus on the potential. As a result, meme stocks tend to be volatile as small triggers can cause sharp price movements.
Recently, a group of meme stocks was built around heavily shorted companies like GameStop, AMC, Virgin Galactic, Beyond Meat, and SunPower. Meme stocks have become the face of the struggle between Wall Street elite investors and mostly novice retail investors taking advantage of commission-free trading apps to make their mark in the stock market.
Article continues below advertisement
Article continues below advertisement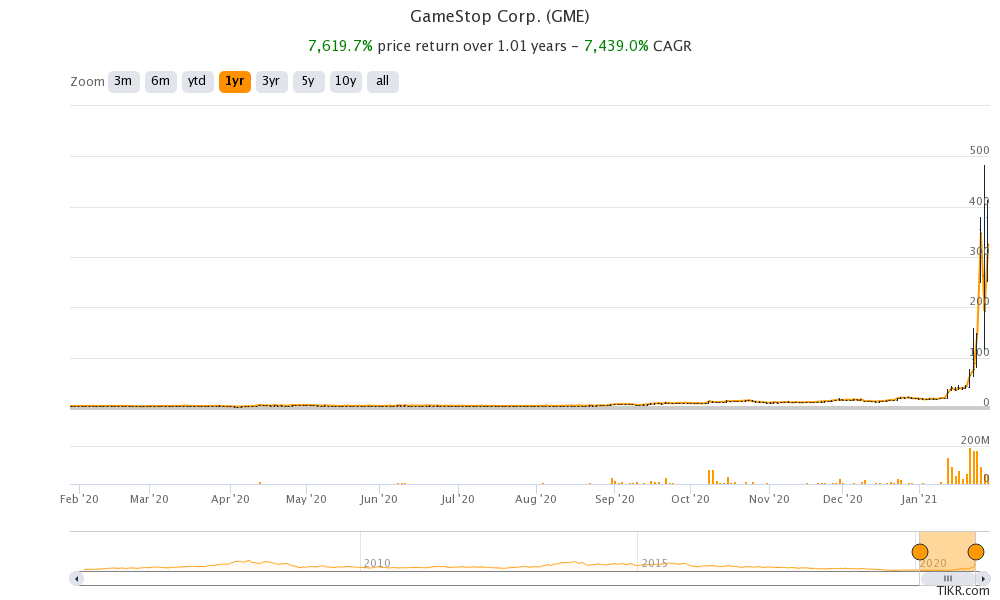 Action in GME stock
The chart above shows the action in GameStop stock. The company is a beloved brand whose business has fallen on hard times because of the shift to online gaming. The company is attempting a turnaround. Recently, GameStop reshuffled its board. The company plans to close stores to controls costs and will invest in growing its digital business.
Article continues below advertisement
Some Wall Street investors bet that GameStop stock will continue to sink despite the turnaround efforts. Retail investors on Reddit community WallStreetBets didn't like that. They launched a campaign to lift GME's stock price. Billionaires Chamath Palihapitiya and Tesla CEO Elon Musk cheered them on.
Article continues below advertisement
As GME stock bears scrambled to close their short positions, the price rose more. Robinhood, a popular platform for meme stocks traders, moved to restrict trading in GameStop as the extraordinary activity in the security squeezed its finances. It also restricted many other stocks like AMC, BlackBerry, and Nokia that appeared to get meme stock treatment alongside GameStop.
Article continues below advertisement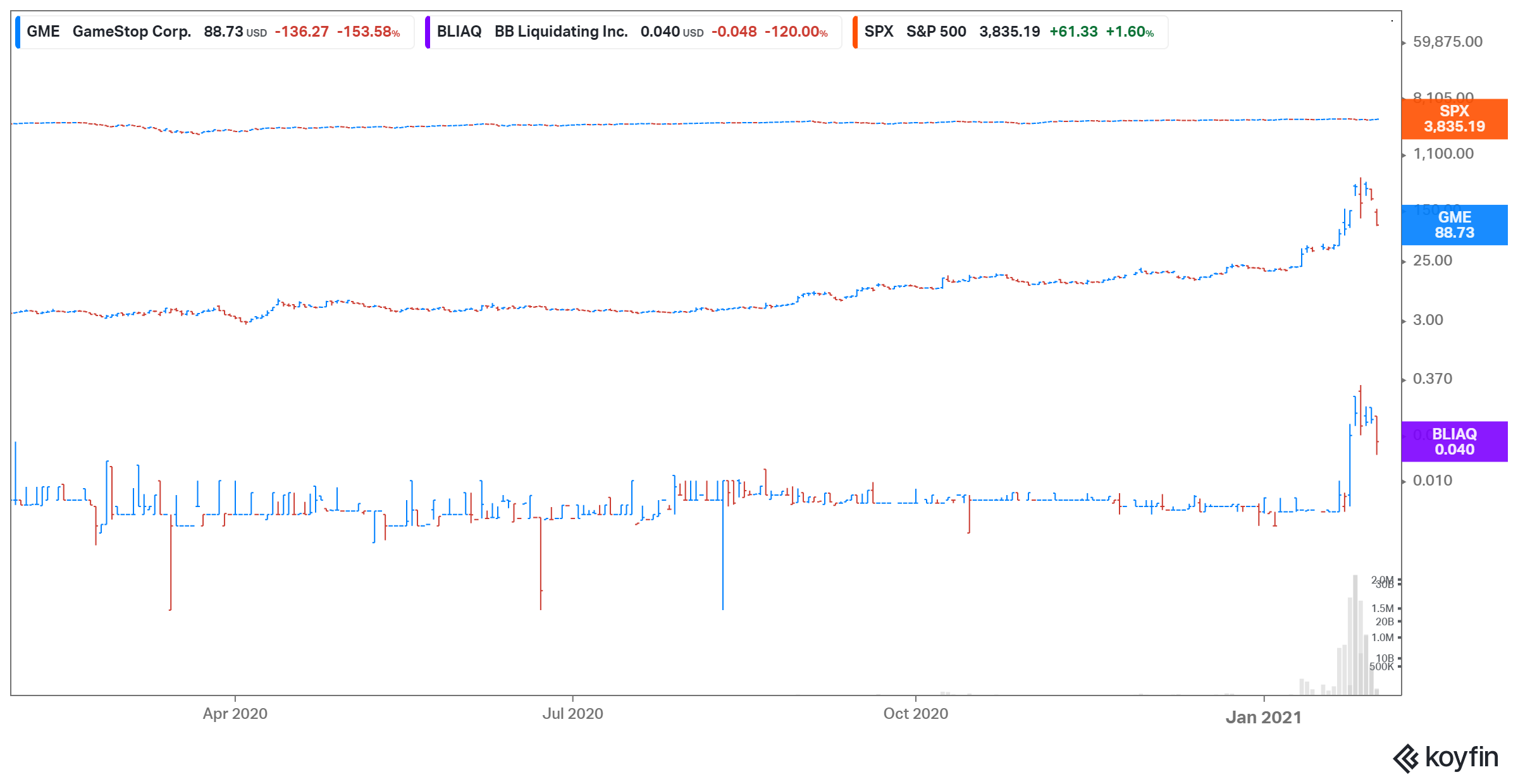 Blockbuster stock soars in meme stock mania surprise
The chart above shows that the action in GameStop and Blockbuster stocks compared to the S&P 500. The hedge funds that bet against GameStop thought that it would become the next Blockbuster. The video rental company went bankrupt in 2010. Similar to GameStop, Blockbuster's business thrived until the Internet upended it.
Article continues below advertisement
Article continues below advertisement
The rise of online video streaming services like Netflix meant that many people weren't interested in Blockbuster's movie rental service anymore. At one time, Blockbuster operated more than 9,000 stores globally. Now, Blockbuster operates a single store.
Although bankrupt, Blockbuster continues to exist in the stock market as BB Liquidating. Its shares, which represent the only surviving store, trade over the counter under the ticker symbol "BLIAQ." The wave in meme stocks, which lifted GameStop, also drove Blockbuster stock up by more than 700 percent in one day.
Article continues below advertisement
Meme stocks and a stock market bubble
A market is in a bubble when stock prices have soared unreasonably high. The incredible spike in GameStop stock and the shocking surge in Blockbuster stock has raised concerns about a stock market bubble.
Article continues below advertisement
In the week of a blistering bull run for GameStop and other meme stocks, the S&P 500 retreated. It reflected a rush sale of stocks with strong fundamentals to cover short positions in weak stocks that were running amok.
The stock market might not be in a bubble yet. However, the cheap money fueling meme stocks and the SPAC mania seem to offer the ingredients for a huge bubble. When the bubble bursts, investors could feel the impact across the board.