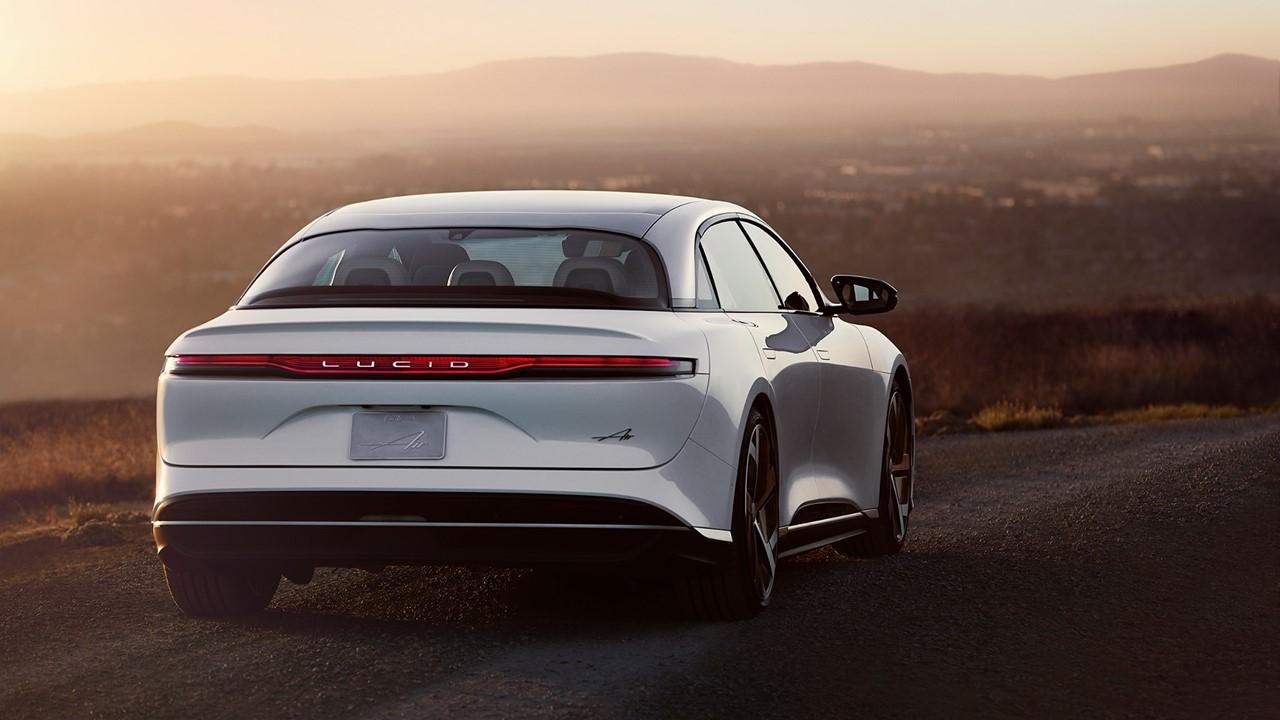 Lucid Motors Stock Forecast: A Perfect Storm or a Massive Rally?
Barring the first-quarter sell-off, EV (electric vehicle) stocks moved up in an almost straight line in 2020. Things have been different in 2021 though and EV stocks have been volatile. Most of them are trading with a YTD loss. Lucid Motors (LCID), which went public in July, has also looked weak after the initial post-merger surge. What's the forecast for LCID stock and is it a good long-term investment now?
Article continues below advertisement
The spike in Churchill Capital IV (CCIV) stock was irrational exuberance personified. Investors bid up CCIV stock to almost $65 on rumors of its merger with Lucid Motors. There simply wasn't any way that these gains were sustainable unless of course Saudi Arabia's PIF (public investment fund), which is the largest shareholder of Lucid Motors, agreed to dirt cheap valuations for Lucid Motors.
Lucid Motors stock forecast
It's surprising that none of the Wall Street analysts have a target price on Lucid Motors stock. We've had instances where analysts have provided a forecast for SPACs even before they merged with the target. In this case, we have arguably the most hyped SPAC merger of all time and none of the analysts have thrown a hat into the ring.
Article continues below advertisement
Usually, analysts' target prices have been behind the curve when it comes to EV stocks. In 2020, we saw Wall Street pros raise their target prices on EV stocks after every major rally. For most of last year, barring of course the March sell-off, EV names like Tesla traded well above their consensus target prices.
Article continues below advertisement
Is Lucid Motors stock a good investment?
There isn't any denying that green energy and EVs are promising investing themes. Lucid Motors stock looks like a good investment. Several things are working in favor of LCID as a good investment. However, there are some aspects that could make investors apprehensive.
What could take LCID stock higher?
Multiple aspects seem to be working in LCID's favor. First, there's turmoil in Chinese EV stocks amid continued regulatory scrutiny in the country. For many investors, Chinese EV names might become uninvestable due to the regulatory cloud.
Article continues below advertisement
While there's a flurry of companies in the startup EV space, many of them like Nikola and Lordstown Motors are tainted names. While Lucid faces the Dentons lawsuit, it isn't regarding the core business.
Article continues below advertisement
Also, the NHTSA's formal investigation into Tesla's Autopilot crashes could make investors apprehensive. After all, by Elon Musk's own admissions, Tesla derives most of its value from the software business.
Article continues below advertisement
Peter Rawlinson versus Elon Musk
Lucid Motors has been building an aura around itself, just like Tesla. Some of the statements made by Lucid CEO Peter Rawlinson made him sound like Musk. CNBC Mad Money host Jim Cramer thinks that Lucid Motors is a worthy competitor to Tesla Motors.
Finally, from a relative valuation perspective, LCID doesn't look overvalued. The "next Tesla" has a market cap of about $37 billion, which is just above 5 percent of Tesla. If Tesla's humongous valuation of $680 billion is justified, LCID looks cheap at the current prices.
Article continues below advertisement
After all, going by the numbers, in 10 years from now, Lucid Motors forecasts to be at the place where Tesla is currently in terms of deliveries.
Article continues below advertisement
LCID stock absolute valuations
Meanwhile, the one thing that could weigh down LCID stock is absolute valuations. The $37 billion market cap for a pre-revenue startup EV company might be hard to justify. However, since we're in a market where relative valuations work, LCID wouldn't appear too frothy.
Also, the lockup expiry in Lucid Motors stock is coming soon. If any of the insiders sell the stock, it could weigh down LCID. A delay in deliveries could have a negative impact on LCID stock. Investors haven't been forgiving on the execution part in 2021. Finally, a crash in Tesla stock could lead to deteriorating valuation multiples for other EV names including LCID.