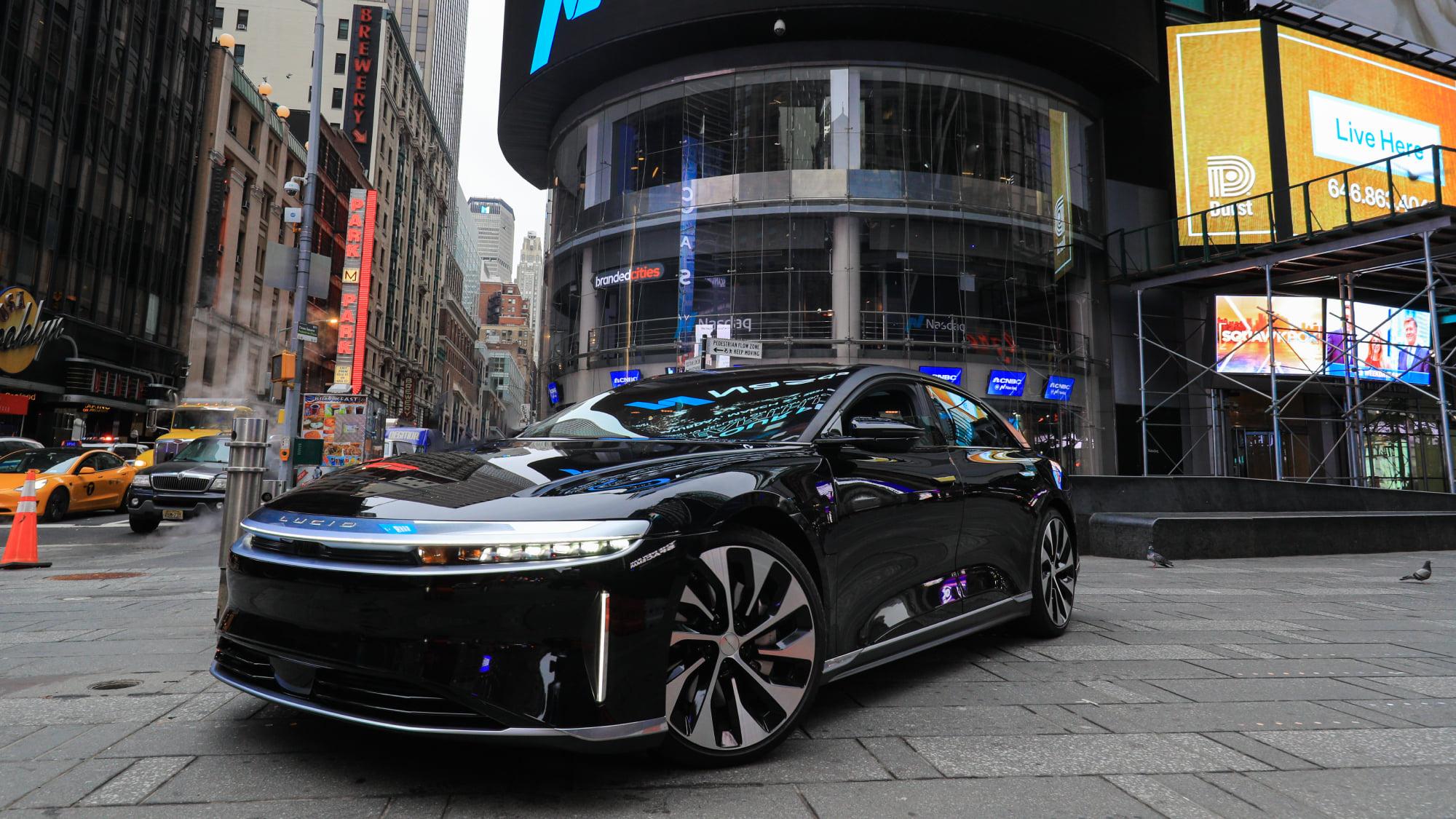 Lucid Motors Isn't Tesla, Don't Expect It to Follow the Same Path
Lucid is following a strategy similar to Tesla by launching a luxury car first to create a buzz around its name and plans to follow it up with more mainstream models. Tesla launched its luxury and pricier models like Tesla Model X and Roadster early on. Tesla built on its more mass-appealing models on the success and profitability generated from these pricier models. What is the CCIV-Lucid Motors stock forecast for 2025?
Article continues below advertisement
Lucid Motors is set to go public through a reverse merger with Churchill Capital IV (CCIV) SPAC. After reaching dizzying heights pre-deal, the stock has fallen hard.
Lucid Motors' car sales in 2025
Lucid expects to manufacture 365,000 EVs per year starting from 2022. Its first car would be Lucid Air, which will go for production later this year. The vehicle will be followed by an SUV code-named Project Gravity in 2023. In 2025, the company expects to sell 42,000 Lucid Airs, 86,000 Gravity (SUVs), and 8,000 units of the new car. In all, the company expects to sell 135,000 vehicles in 2025. To provide some context, Tesla is expected to sell between 2.5 million to 3 million EVs by 2025.
Article continues below advertisement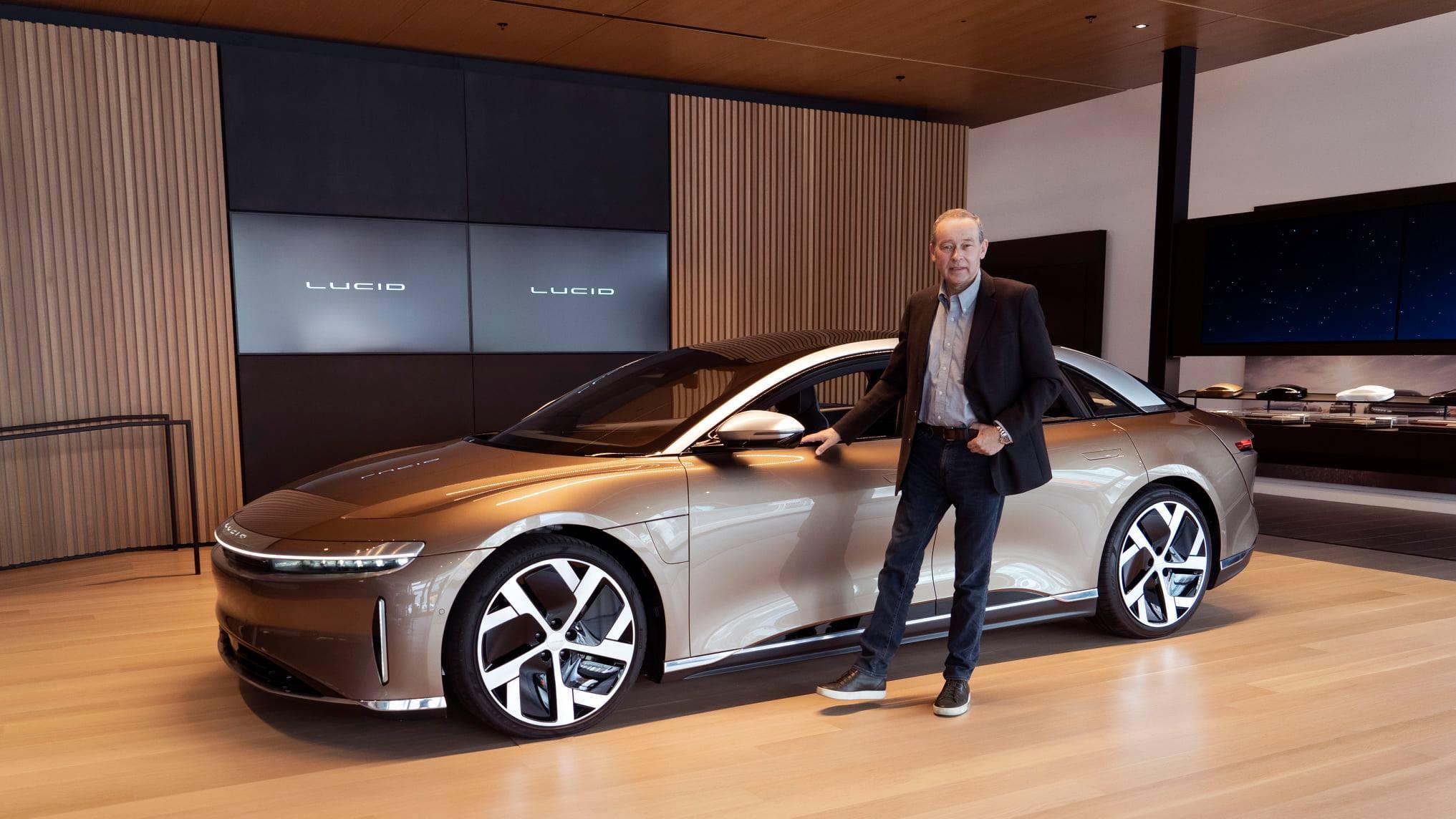 Lucid completed phase one of its facility in Arizona in November 2020. Currently, the company is in the process of preparing for phase two of its build-out. Phase two will increase its production capacity from 34,000 to 90,000 vehicles per year. During the coming years, Lucid plans to expand the facility to manufacture 400,000 vehicles per year.
Article continues below advertisement
However, we can't take Lucid's numbers at the face value. It's one thing to make forecasts and it's entirely different to go through the production process and deliver on promised numbers. For example, Tesla has slipped on its promised figures many times. The execution risk is one factor that could lead to a downside in Lucid's projections. Production hiccups, meeting timelines for model releases, and demand for its vehicles are the factors that need to be taken into consideration when estimating the company's vehicle deliveries. Even Tesla had to go through what Elon Musk described as a "manufacturing hell."
Will Lucid Motors be profitable by 2025?
According to Lucid Motors' projections made in the investor presentation, it expects to be profitable on gross profit and EBITDA profit basis by 2022 and 2024, respectively. The company expects to reach true profitability (net profit basis) by 2025. We know from Lucid's volume projections that it expects to deliver 135,000 vehicles by 2025.
Article continues below advertisement
The projection should be taken cautiously. Tesla, the EV pioneer, only posted an annual profit last year. The company had been operating in this space for more than 18 years and makes very popular EV models. Granted, we should discount Tesla's timeline somewhat since it had to establish the market for its product first—the first-mover disadvantage. However, it could be set off by increasing competition in this space, which would pressure EV-makers' margins. Tesla turned an annual profit in a year when it delivered almost half a million vehicles. How Lucid expects to do this on a volume of just 135,000 vehicles will be interesting to see.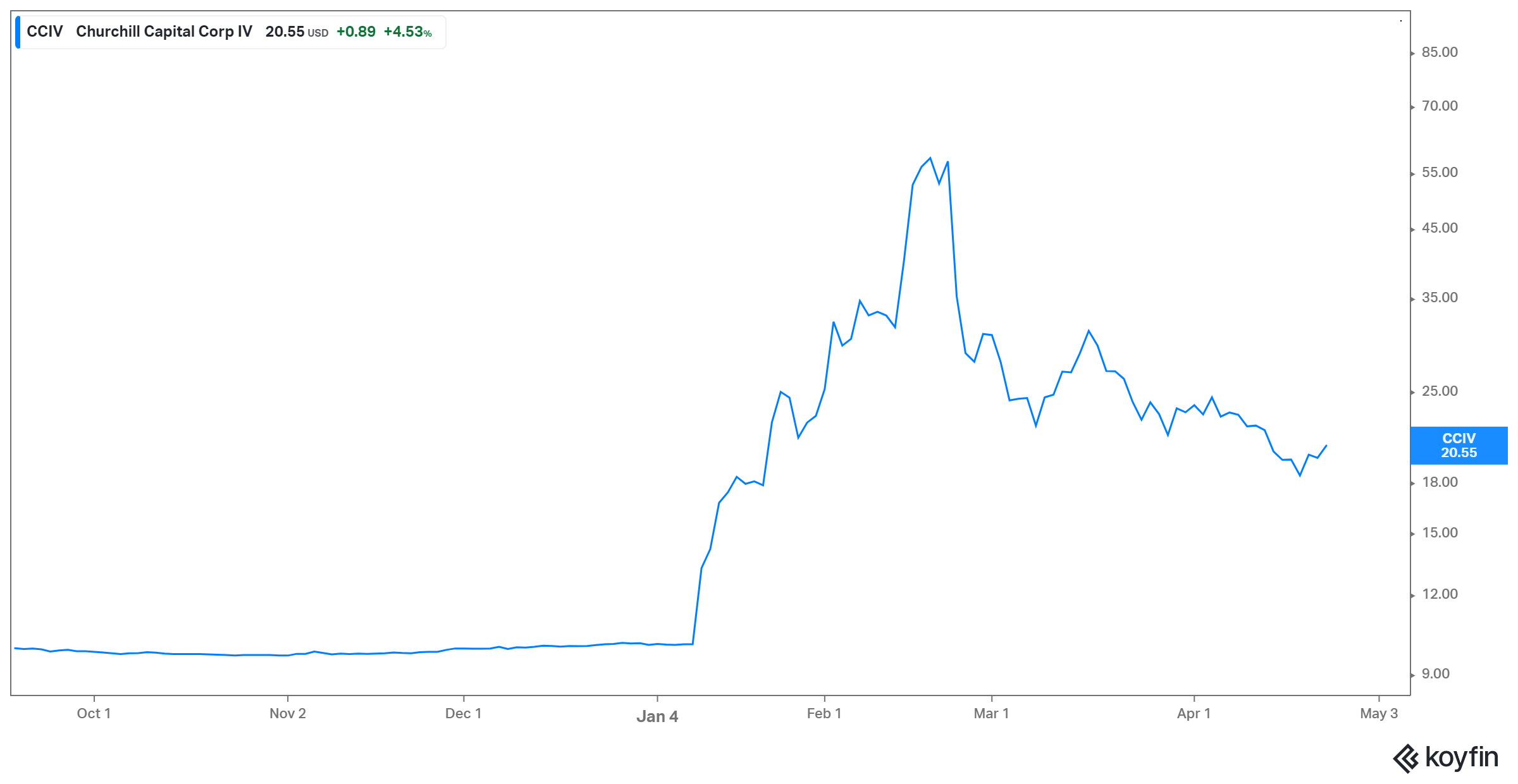 Article continues below advertisement
CCIV-Lucid Motors 2025 forecast
Lucid Motors' own forecasts project it to be free cash flow positive by 2025. The problem is that these are just forecasts and going by them, the stock should be worth multiple times the current stock price. The real challenge lies in execution, which will start with the company delivering its first vehicle on schedule later this year. If Lucid keeps up with the promises made in its investor presentation, the stock could keep going up gradually. Otherwise, it will fall back. A lot of investor expectations are already baked into the current stock price. Therefore, a minor slip could lead to cascading losses.
CCIV as a long-term investment
Even based on the company's own forecasts (which seem to be rosy at the moment), the stock seems expensive. It trades at a pro forma market capitalization of around $33 billion. Based on CCIV's current EV and 2023 revenues, it trades at a multiple of 5.1x, which is steep compared to most of its peers. While the company's prospects might be strong going forward, the current price is a huge premium to pay for a company that hasn't delivered its first vehicle yet.