Loopring's Price Prediction: Is It a Good Buy Amid GameStop Deal?
Investors' interest in Loopring's price prediction has spiked following the crypto's NFT deal with GameStop. How does Loopring work? Is Loopring a good long-term investment and what should investors know before putting money in it?
Article continues below advertisement
Article continues below advertisement
Inspired by Bitcoin's blockbuster returns and the growing popularity of DeFi products, investors are eager to find the next crypto to explode. At the same time, investors are trying to be careful to avoid becoming crypto rug pull victims. While you may be interested in Loopring's price prediction, it's important to determine if it's worth your time.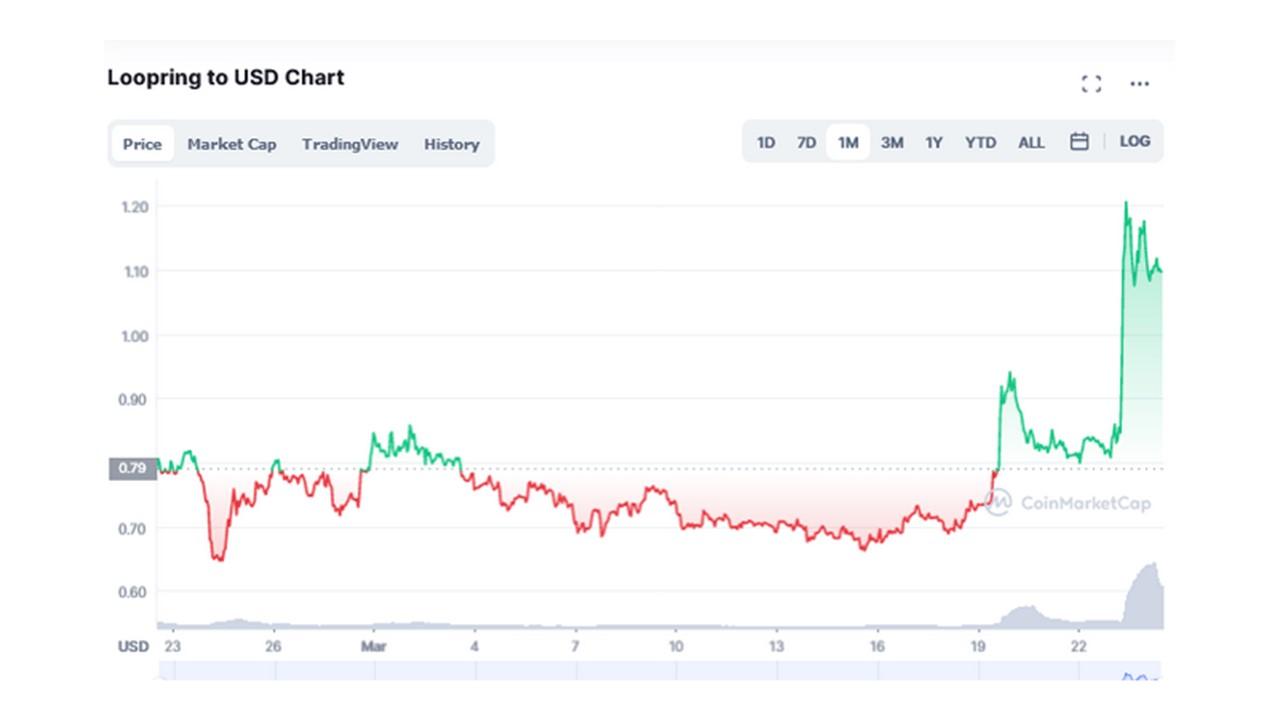 Article continues below advertisement
Loopring offers a solution for decentralized exchanges.
Loopring is a platform for building decentralized exchanges where people can come to trade cryptocurrencies, NFTs, and other digital assets. UniSwap and PancakeSwap are examples of decentralized exchanges. On these platforms, traders have more control over their operations and assets because they transact directly with one another.
However, decentralized exchanges have their shortcomings. Centralized exchanges like Coinbase aren't better either. Here's where Loopring comes in. Its technology enables developers to build exchanges that bring together the best of decentralized exchanges. That type of solution is in high demand as the crypto economy continues to expand.
Article continues below advertisement
Article continues below advertisement
Loopring is built on the Ethereum blockchain. It has its own native cryptocurrency called LRC, which has a fixed maximum supply of about 1.4 billion tokens. The token facilitates transactions on the Loopring platform. As a result, its demand and value should rise with increased activities on Loopring.
Article continues below advertisement
Is Loopring a good investment?
GameStop has selected Loopring to host its NFT marketplace. The world's largest videogame retailer, whose stock was once a favorite of WallStreetBets and Robinhood investors, has decided to venture into the NFT business. NFT trade is booming, with global sales forecast to grow to $80 billion by 2025 from just over $20 billion in 2021.
Article continues below advertisement
Being selected by a major brand like GameStop is a big credibility boost for Loopring as it seeks to attract more projects. Loopring promises fast and low-cost transactions. For example, minting an NFT on the Loopring platform only costs a tiny fraction of the cost of doing the same on Ethereum's main network. The GameStop partnership has the potential to help Loopring win over more customers, which should benefit the value of its LRC token.
Article continues below advertisement
Loopring's price prediction shows potential.
The announcement of the GameStop partnership caused a sharp spike in Loopring's price as investors liked the prospects of more big-ticket deals to come. But at just over $1, the crypto has the potential to rise more from the current level. Currently, its all-time high stands at $3.83.
In addition to GameStop, many other big companies are exploring NFT initiatives and there's a good chance many will come to Loopring. Beyond NFTs, Loopring has also proved to be a great platform to build other DeFi products. Therefore, Loopring's price has the potential to reclaim its $3.83 peak, but also surpass $5 before 2022 ends.