YouTube Stars KSI and Logan Paul Launch Sports Drink, Prime Hydration
KSI and Logan Paul were once opponents in boxing matches. Now, the two YouTube stars have launched their own energy drink, Prime Hydration.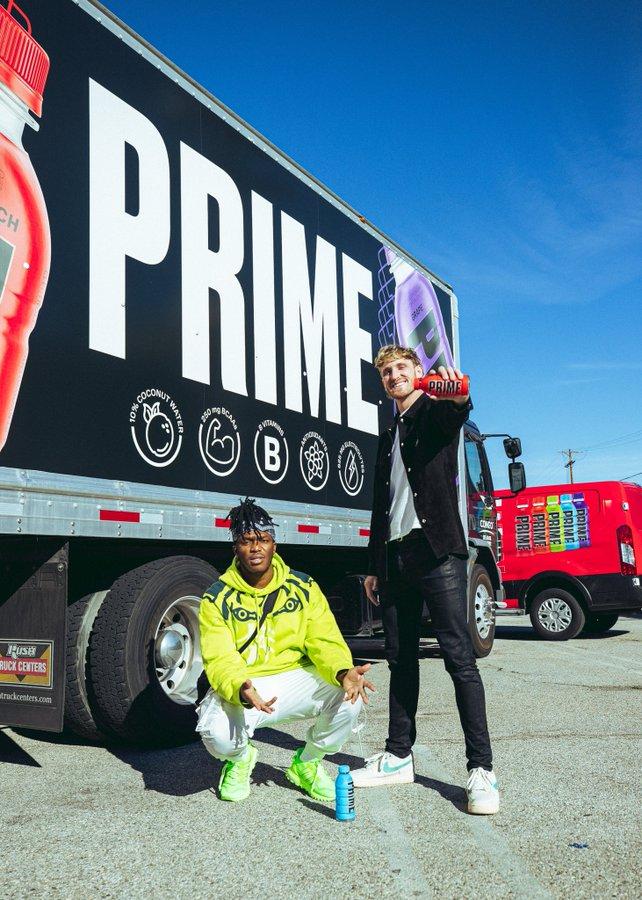 Until Jan. 4, Logan Paul and KSI were thought to be rivals. They were expected to go head-to-head in their third boxing match. It took fans by surprise when the YouTube stars announced on social media that they're partnering together to launch an energy drink, Prime Hydration. The public figures had two previous celebrity boxing matches, one in 2018 and another one in 2019. Both of the matches ended in a draw.
Article continues below advertisement
Article continues below advertisement
The social media icons took an interesting approach to advertise the beverage. Last month, both men created posts on social media titled "The Final Chapter," which included an image of both KSI and Paul and resembled a boxing match poster. The posts detailed that there would be a future announcement on Instagram Live on Jan. 4. It was widely anticipated that the men were going to announce their third boxing match. Instead, they announced the launch of Prime.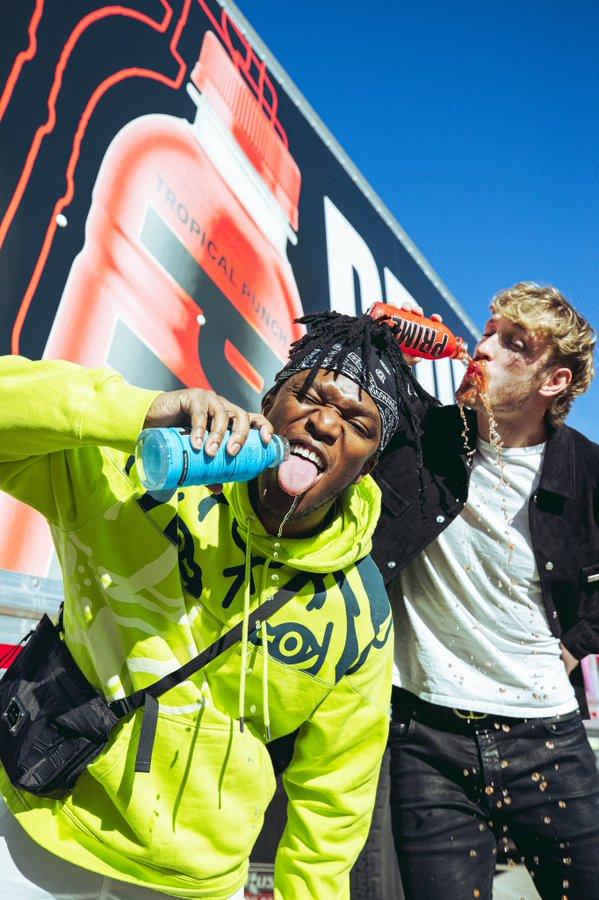 Article continues below advertisement
What's Prime Hydration?
In the live stream, KSI and Paul said that they want the Prime sports drink to rival well-known brands such as Gatorade, Powerade, Pepsi, and Coke. They also revealed that the drink will be available in the future at retailers like Walmart, Target, GNC, Vitamin Shoppe, and Kroger. The drink will first launch in the U.S. and then in the United Kingdom.
On Twitter, Paul provided insight on some of the drink's nutritional facts. He tweeted that the drink will have 20 calories, 850 mg of electrolytes, 250 mg of BCAAs, and 10 percent of the beverage will be made of coconut water. There will be various flavors available including grape, orange, lemon-lime, blue raspberry, and tropical punch. Prime is similar to BodyArmor, which is a popular sports drink that has multiple product lines containing ingredients like coconut water and BCAAs.
Article continues below advertisement
Article continues below advertisement
Who are KSI and Logan Paul?
KSI and Paul are both huge stars on social media and have used their notoriety in other business ventures. Olajide Olayinka Williams, better known as KSI, might not be a familiar name to U.S. citizens, but he's famous in the U.K. The 28-year-old started his YouTube journey in his early teenage years in 2008 and quickly became a sensation.
Article continues below advertisement
KSI created videos surrounding video games, vlogs, and comedy sketches. He was also part of the famous YouTube group, Sidemen, that created content similar to what KSI was doing. Sidemen has over 14 million subscribers on YouTube, 1 million followers on Twitter, and nearly 4 million Instagram followers. As KSI's brand grew, he expanded in the music industry with songs that have made the U.K.'s top singles charts. KSI has done songs with major artists like Lil Wayne and Lil Durk.
Article continues below advertisement
KSI has over 20 million YouTube followers, 10 million followers on Instagram, over 7 million on Twitter, and nearly 5 million Facebook followers. Paul has very similar following numbers to KSI except that he has more than twice as many IG followers.
Article continues below advertisement
Paul has had a very similar path to success as KSI. Recently, Paul received publicity for his boxing match against Floyd Mayweather in 2021. Paul's brother, Jake, had a PPV fight against former UFC star Tyron Woodley in December. Jake knocked out Woodley in the fight. The viral knockout was a highly trending topic on social media for days.
How can you buy the Prime sports drink?
Besides the Instagram live stream on Jan. 4, there haven't been any public statements explaining the partnership and the drink's release. The brand's website, drinkprime.com, is up and running but the only option that the website gives you is to subscribe to updates. If you want more updates on the brand, it might be best to subscribe to the website.