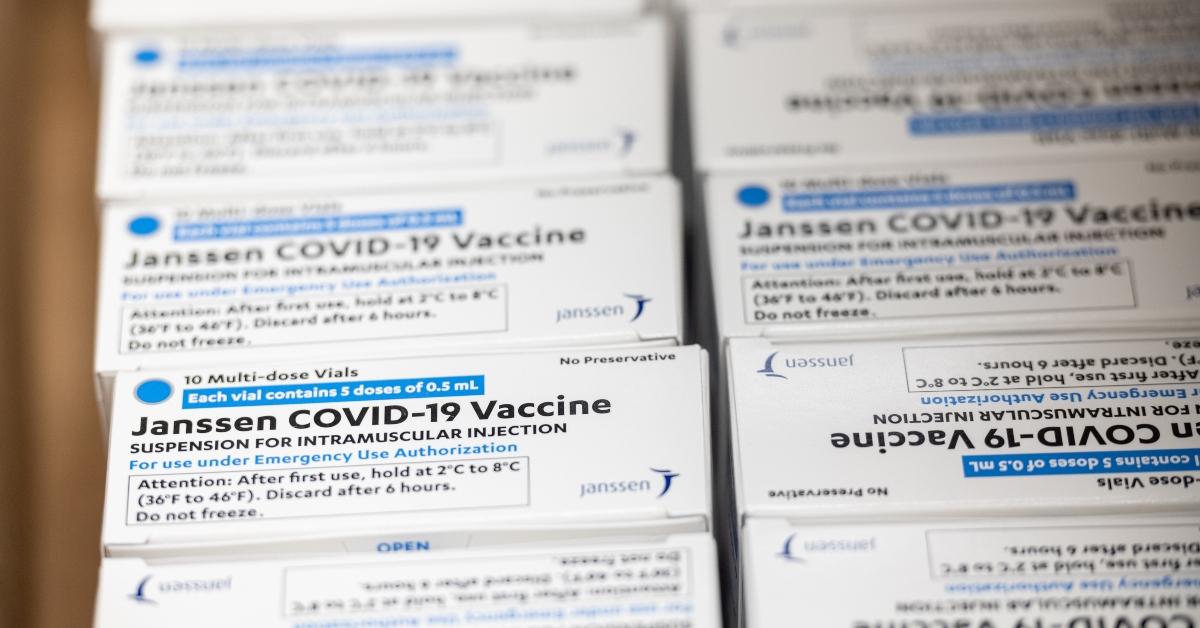 Johnson & Johnson Booster Shots Could Be Available Soon
Johnson & Johnson is asking the FDA for a EUA (emergency use authorization) for the booster shot for its COVID-19 vaccine. If approved, the J&J booster shots could be available as soon as November.
Article continues below advertisement
Although the Pfizer and BioNTech vaccine already received FDA approval, J&J and Moderna are still navigating the approval process. Here's what you can expect moving forward.
J&J booster provides 94 percent protection.
Data from a late-stage study shows that a booster to the original one-shot J&J vaccine provides 94 percent protection from moderate to severe COVID-19 when it's administered 56 days after the first shot, J&J officials say. When the booster is given at least 14 days after the first shot, it provides 100 percent protection against COVID-19.
Article continues below advertisement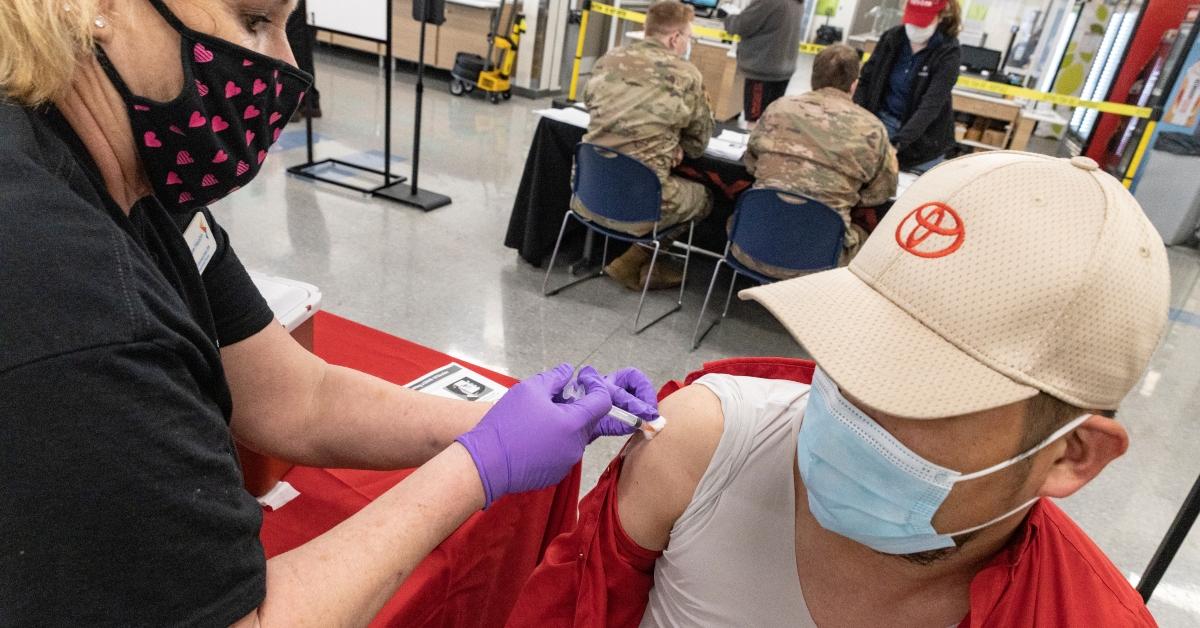 When the booster for the J&J COVID-19 vaccine was given two months after the first shot, the antibody levels rose four to six times higher than after the single shot, the company said in a statement. When administered six months after the initial dose, they said that antibody levels increased nine-fold in the week after the booster and continued to climb higher for four weeks.
Article continues below advertisement
"Our single-shot vaccine generates strong immune responses and long-lasting immune memory. And, when a booster of the Johnson & Johnson COVID-19 vaccine is given, the strength of protection against COVID-19 further increases," said Mathai Mammen, the global head of Janssen Research & Development at Johnson & Johnson, in a Sept. 21 statement.
FDA will review J&J and Moderna booster requests on Oct. 15.
The FDA plans to review the J&J request at an Oct. 15 meeting of its advisory panel. At that time, the panel will also consider Moderna's request for emergency use authorization for a booster to its two-dose COVID-19 vaccine.
Article continues below advertisement
Last month, the FDA approved a Pfizer and BioNTech vaccine booster dose for people who are at high risk, older than 65, or working in an environment where they are often exposed to COVID-19. Pfizer is also asking to expand the approval for anyone age 16 and older.
About 15 million people got the J&J vaccine.
Of the three COVID-19 vaccines widely used in the U.S., the single-shot J&J vaccine was administered the least. According to the CDC, about 15 million Americans age 18 and older have received the J&J vaccine. Over 229 million have received the Pfizer vaccine, while 152 million have received the Moderna vaccine.
Article continues below advertisement
The J&J vaccine is also the least effective of the three vaccines. In an international study, the single-shot J&J vaccine showed that it was 66 percent effective at preventing COVID-19 and 85 percent effective against severe to critical COVID-19 cases.
Article continues below advertisement
J&J vaccinations were put on hold for a short time in April after a small number of vaccine recipients developed a rare blood clot disorder.
Delta variant and other factors are pushing the need for boosters.
COVID-19 variants, like the highly contagious Delta variant, along with waning immunity in those who are vaccinated, have been fueling the drive behind adding booster shots to the initial vaccinations.
The National Institutes of Health is also looking into whether vaccines and boosters from Pfizer, Moderna, and J&J can be mixed and matched. For example, if you received the J&J vaccine but then got a booster from Pfizer or Moderna.