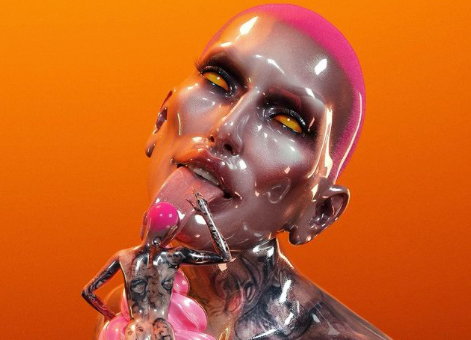 Everything You Need to Know About Jeffree Star's New NFT Collection
As the cryptocurrency market continues to grow, more high-profile entrepreneurs, celebrities, and influencers have flocked to the market, trying to be in on the most-trendy form of investment. Now, makeup mogul and well-known beauty influencer Jeffree Star has joined the cryptocurrency game with his own line of NFTs, launching in collaboration with artist Marcelo Cantu.
His collection, which launched on Rarible on March 18, is just as trippy and colorful as one would expect from Jeffree.
Article continues below advertisement
Who is Jeffree Star?
If you're not into YouTube celebrities or makeup, then Jeffree Star might be an unfamiliar name. The makeup mogul used to be held in high regard in the online beauty community, both for his makeup tutorials (which each bring in millions of views) and his high-end makeup line, Jeffree Star Cosmetics.
The influencer started his online career on MySpace, making music and sharing his fashion designs. His songs were often well-ranked on MySpace, and his content easily garnered high engagements.
Article continues below advertisement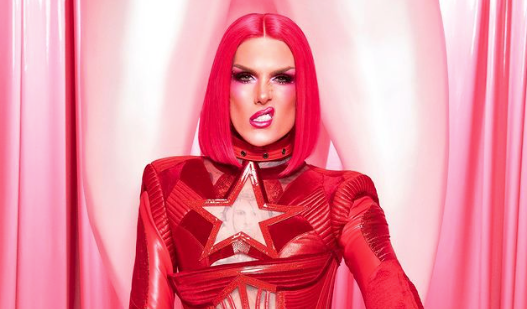 His only studio album, Beauty Killer, was released in 2009 and peaked at the number seven spot on Billboard's Electronic chart.
Four years later, Jeffree would leave the music industry suddenly, shifting his focus to his makeup brand. From there, Jeffree amassed a following of more than 16 million subscribers on YouTube and 13 million on Instagram.
Article continues below advertisement
But despite his success, which he says was entirely self-made, the creator has been at the center of multiple controversies, which have tarnished his once-famous name. He's been accused of making racist comments, sexual assault (and supporting sexual assaulters), and paying accusers hush money.
Article continues below advertisement
What are NFTs — and what's in Jeffree's NFT collection?
NFTs, or non-fungible tokens, are unique and collectible digital assets, similar to artwork. These NFT files often store more information than your average JPEG, which is what gives them value.
Of course, copies can be made of these NFTs, but because they don't hold the same information as the original files, they won't be as valuable.
Jeffree's collection of NFTs appear to be various files of a shoot done with Marcelo, featuring Jeffree as a robot, in a package like a Barbie doll, and even a gif of a robot eating what looks to be a crypto coin.
Article continues below advertisement
Many of these images play on Jeffree's very vibrant and colorful brand, with his signature hot pink color, and references to both his makeup and music careers.
Each of these pieces only have limited editions available, ranging from five to 4,000.
Those looking to invest in Jeffree's NFT will want to get their Ether ready, as that seems to be the cryptocurrency used to purchase these assets. At the moment, the value for ethereum is more than $1,500 per one Ether. The current bidding on Jeffree's NFTs appear to be between .0069 WETH and 1 WETH.
If you're new to the NFT game, these prices are much lower than some other competitors (like Elon Musk's tweet that sold for the equivalent of $1.2 million), so it might be worth the investment.