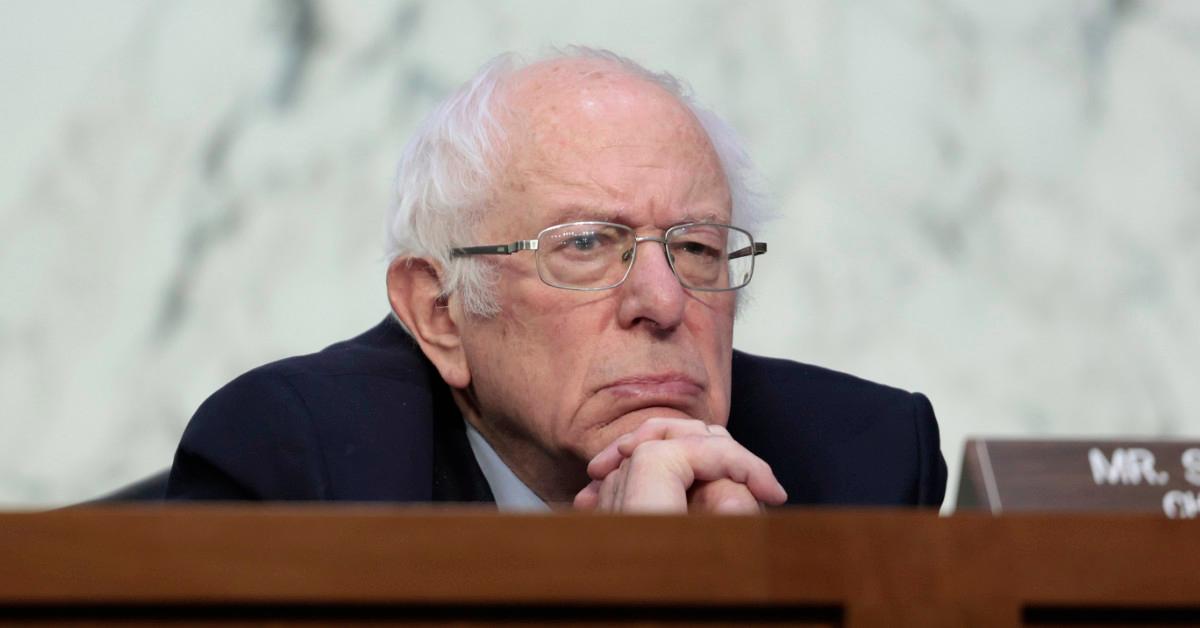 Bernie Sanders Says COMPETES Act Provides "$10 Billion Bailout to Jeff Bezos"
The U.S. Senate voted 68–28 on March 28, in favor of the COMPETES Act of 2022 (officially, the America Creating Opportunities for Manufacturing, Pre-Eminence in Technology, and Economic Strength Act of 2022). But in a speech on the Senate floor on March 22, Sen. Bernie Sanders (I–Vt.) argued for an amendment correcting the "$10 billion bailout" to Jeff Bezos's spaceflight company, Blue Origin.
Article continues below advertisement
Article continues below advertisement
In his speech, Sanders said that Americans want lawmakers to control corporate greed. "And yet, this week, right now, what are we doing here on the floor of the Senate? We are debating legislation to provide some $53 billion in corporate welfare with no strings attached to the highly profitable microchip industry," he asserted. "And yes, if you can believe it … this legislation also provides a $10 billion bailout to Jeff Bezos so that his company Blue Origin can launch a rocket ship to the moon."
Sanders called out the extreme wealth of Bezos and fellow billionaires Elon Musk and Richard Branson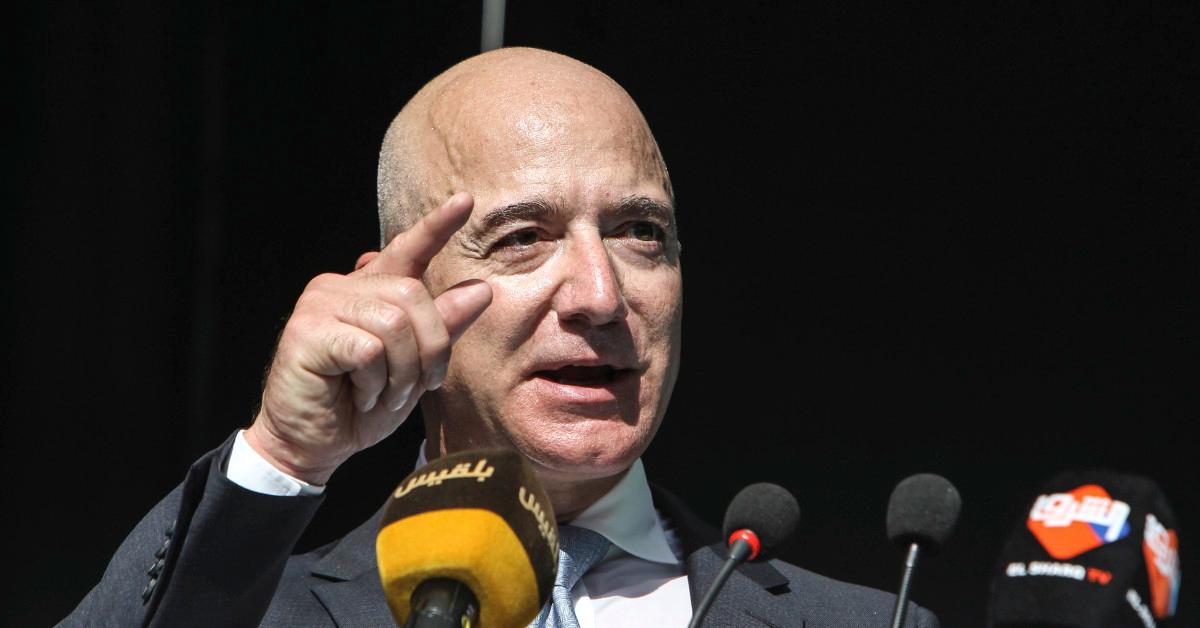 The senator from Vermont also told his fellow U.S. senators in his March 22 speech that Americans are dying during the COVID-19 pandemic "because they are forced to go to work to provide for their families," while the "people on top are doing unbelievably well," even during the crisis.
Article continues below advertisement
"Billionaires like Elon Musk, Jeff Bezos, and Richard Branson are zooming off to outer space," he added. "They're buying $500 million super-yachts, they're buying mansions with 25 bathrooms, while half of our people are living paycheck to paycheck. Is that really what America is supposed to be about?"
The senator called for Bezos to rely on his fortune to go to the moon
Sanders campaigned for two amendments he proposed. The first would require microchip companies that receive taxpayer assistance to issue warrants or equity stakes to the federal government. "If these companies want taxpayer assistance, we are not going to socialize all of the risks and privatize all of the profits. If these investments turn out to be profitable as a direct result of these federal grants, the taxpayers of this country have a right to get a return on that investment."
Article continues below advertisement
Article continues below advertisement
The second amendment Sanders proposed would eliminate the $10 billion bailout for Bezos, he said. "If Mr. Bezos wants to go to the moon, good for him," he added. "He has $186 billion in personal wealth. He became $81 billion richer during the pandemic. He is the second-wealthiest person in America. And in a given year, Mr. Bezos has paid nothing in federal income taxes. If Mr. Bezos wants to go to the moon, let him use his own money, not the taxpayers."
Article continues below advertisement
The COMPETES Act is moving forward, and Chuck Schumer said it will "fuel another generation of American innovation"
Despite Sanders' objections, the COMPETES Act passed the Senate and is set to be reconciled with a version passed by the House of Representatives before it heads to Joe Biden for approval.
According to PBS News Hour, Senate majority leader Chuck Schumer said that the act will "fuel another generation of American innovation" by creating more jobs for Americans by bringing manufacturing back to the U.S., and by lowering costs by making it easier to produce semiconductors stateside.