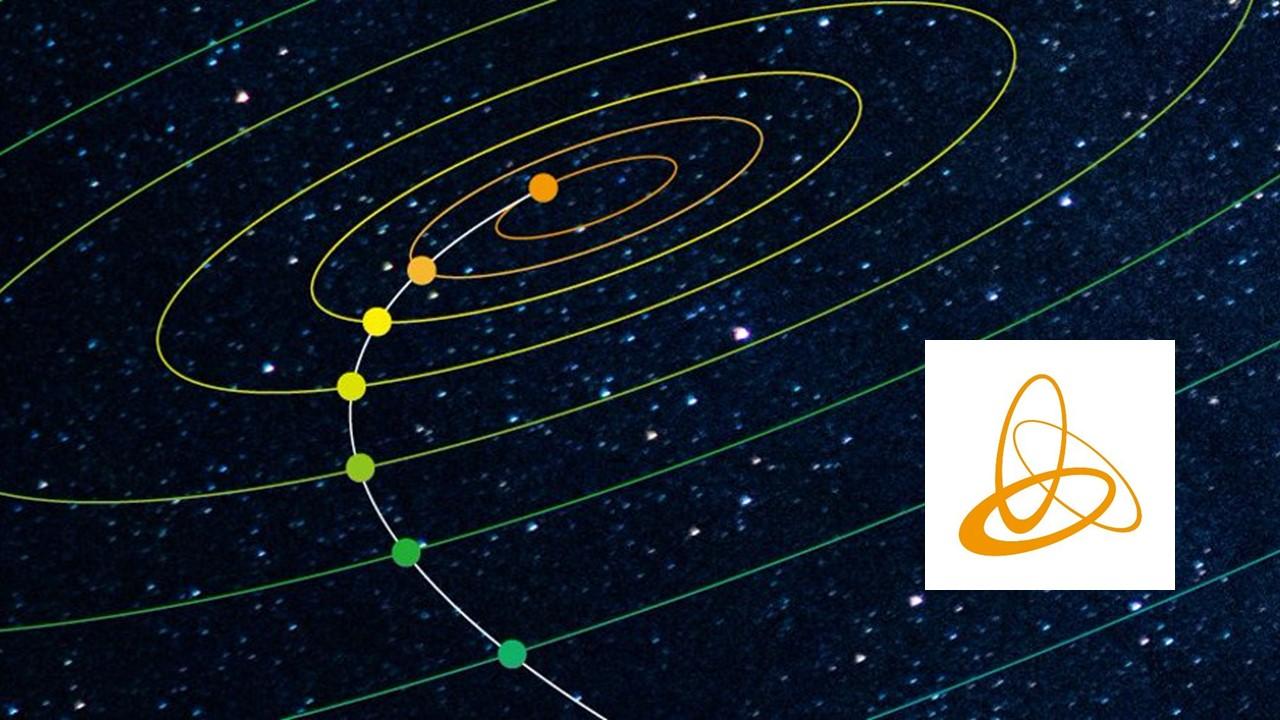 Jasmy's Price Has Dropped 90 Percent—Should You Buy the Dip?
By Ruchi Gupta

Dec. 3 2021, Published 11:03 a.m. ET
JasmyCoin's (JASMY) price reached an all-time high of $4.99 in early 2021 but it has dropped more than 90 percent from that peak. As investors seek the next crypto to explode, some of them wonder if it's time to buy the Jasmy dip. What's Jasmy's price prediction and will it hit another record high in 2022?
Article continues below advertisement
Many investors recently made huge profits after Bitcoin, Ethereum, and Shiba reached new all-time highs. Others also got rich trading meme cryptos MetaDoge, Doge Dash, and Taboo token. While some people are looking to invest those gains in low-risk securities like tax-free municipal bonds, others want to keep investing in crypto. If you're looking for a long-term crypto investment opportunity beyond Bitcoin, Solana, or Brave's BAT token, you might want to consider Jasmy.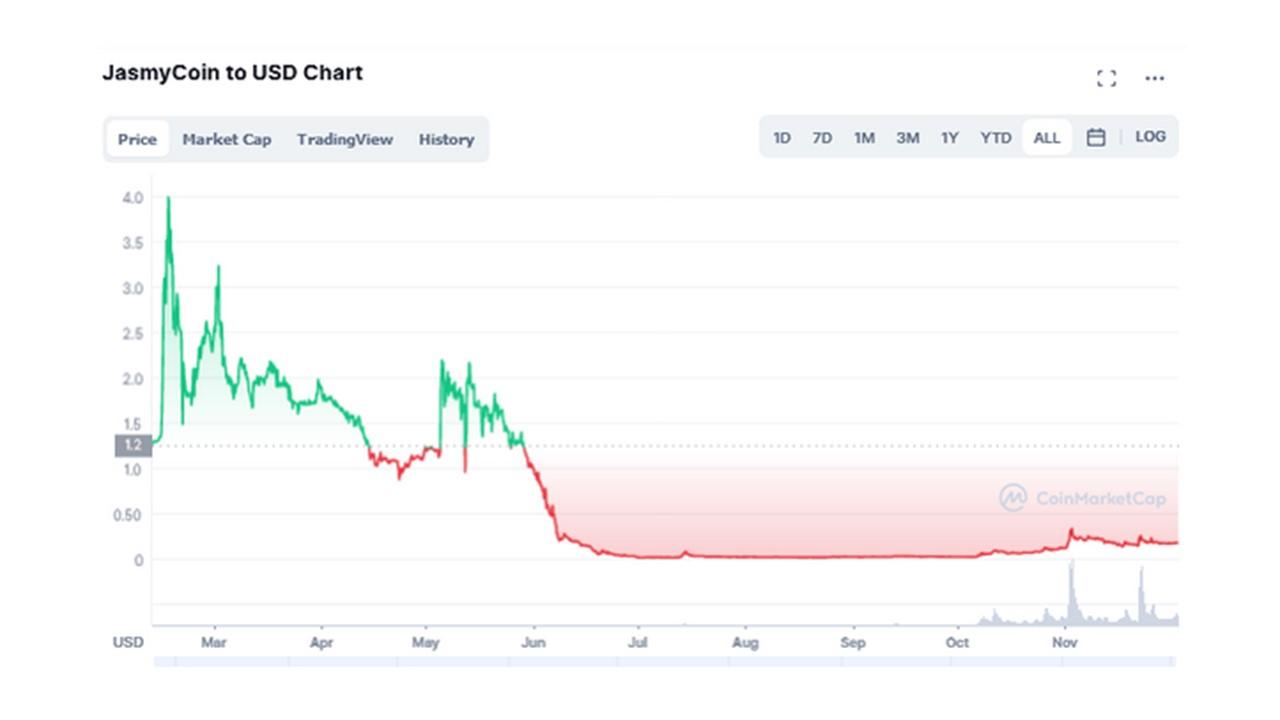 Article continues below advertisement
What's Jasmy used for?
Jasmy is a startup building blockchain-based solutions for the IoT industry. The business is registered in Japan. The startup wants to give customers the opportunity to operate their IoT systems on decentralized networks, which should unlock more security and cost benefits.
Jasmy has an in-house crypto token with the same name that will be used to pay for services on the network. The token can be used to run transactions between IoT devices. Jasmy token's maximum supply is 50 billion units but only about 5 billion tokens are out on the market now. Miota is the other IoT-focused crypto.
Article continues below advertisement
Is Jasmy coin a good investment?
The rollout of 5G networks is going to accelerate IoT systems' build-out. IoT fits well with the metaverse—the digital world where people will be able to meet, play, and work with the help of virtual reality devices and apps.
The economic potential in the metaverse is so attractive that Facebook parent rebranded as Meta Platforms and has committed to spending billions of dollars to build the metaverse. Joining Facebook in building the metaverse are startups Decentraland and Sandbox. More startups continue to join the metaverse efforts and that should benefit the IoT industry.
Article continues below advertisement
In a nod to the growing demand for IoT solutions, Amazon recently launched a new cloud service for the IoT market. Amazon's AWS IoT TwinMaker is designed for digital twin projects like creating a virtual replica of buildings or cities. The global IoT market is forecast to reach $1.5 trillion by 2027 from $250 billion in 2019. Jasmy should benefit from that growth.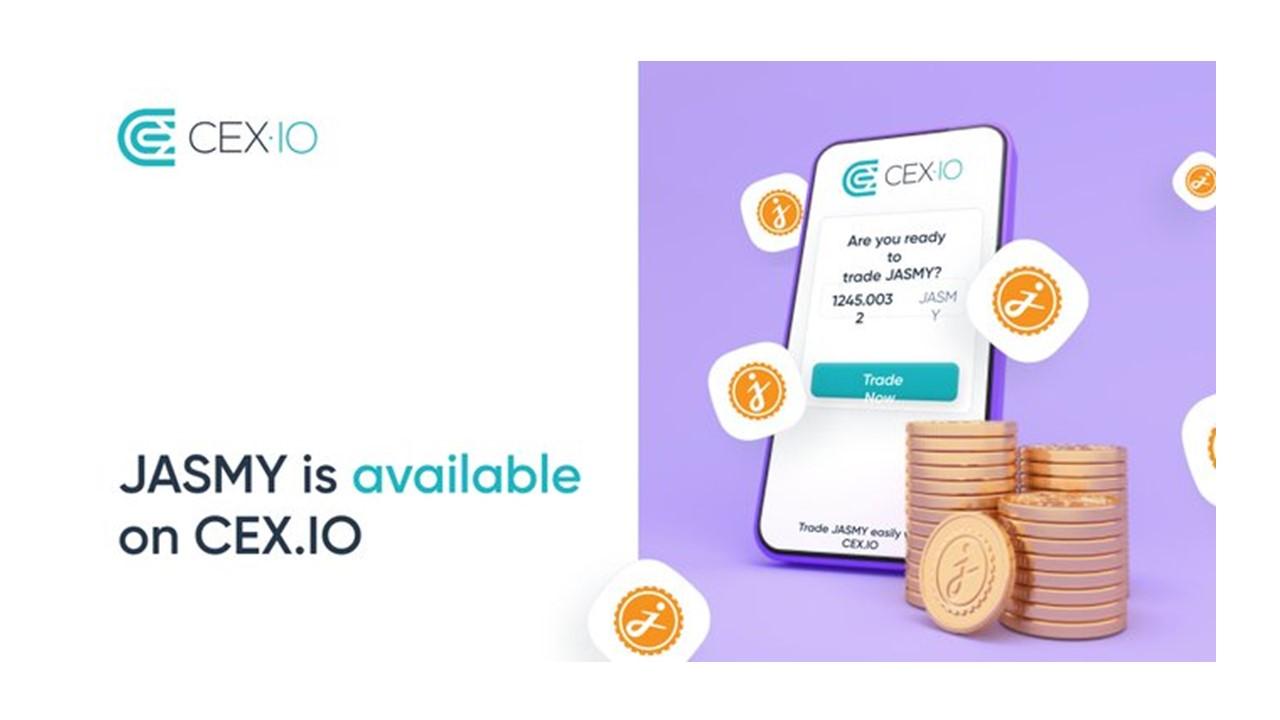 Article continues below advertisement
Jasmy's price prediction looks good in 2022.
At about $0.17 currently, Jasmy's price has dropped 30 percent in the past month and 90 percent YTD. It's down 96 percent from its all-time high in February. Looking at the trend in the IoT industry, investors' desire to pick up the next crypto to explode, and Jasmy's listing on more trading platforms, Jasmy's price could reclaim its nearly $5 peak and hit another record high in 2022.
As Jasmy gets listed on additional trading platforms, more investors can access and trade it, which could help its price rise quicker. Binance, Bybit, and SimpleSwap are among the exchanges to recently list Jasmy coin. You can also buy Jasmy on Coinbase, KuCoin, Gate, and Bitfinex.