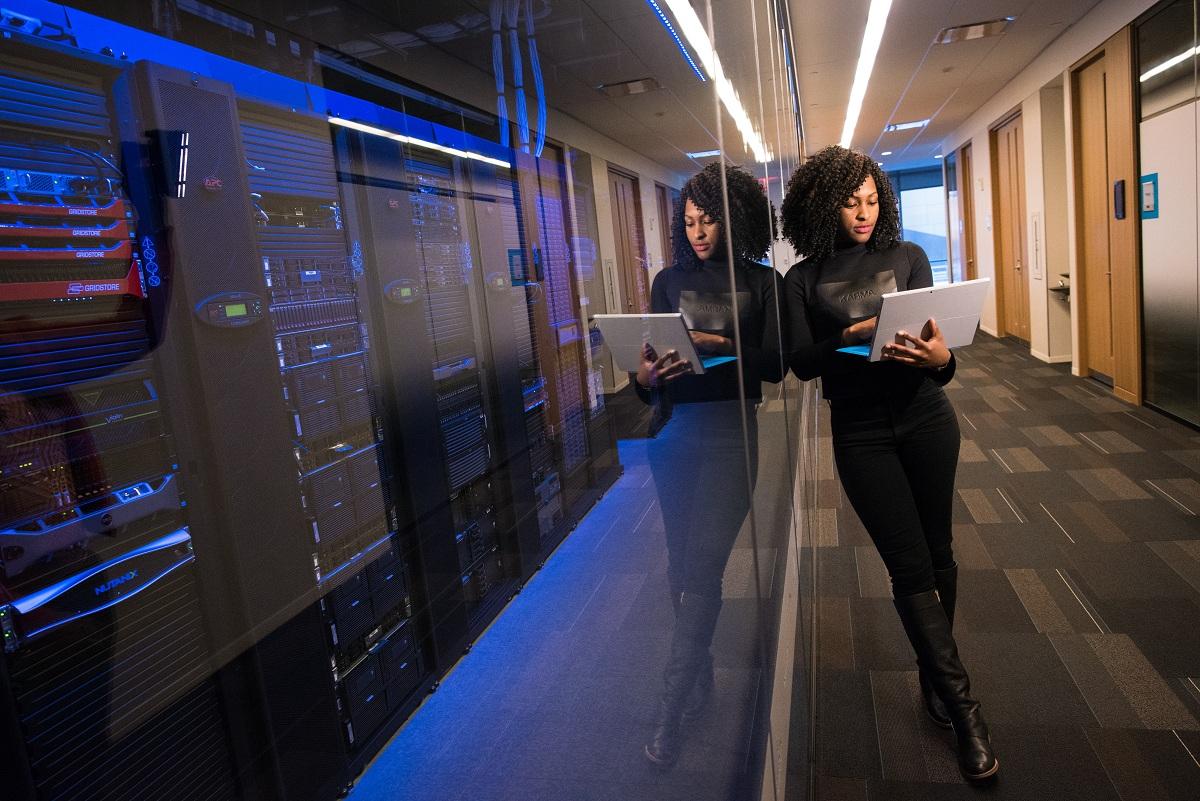 Should You Care About Digital Twin Technology Stocks?
By Ruchi Gupta

Oct. 13 2021, Published 6:06 a.m. ET
Las Vegas plans to make a digital twin of itself. The gambling city believes that will contribute to reducing carbon emissions. Las Vegas has tapped technology companies Terbine and Cityzenith to help with its digital twin city project. What is digital twin technology and why is it important? If you're keen on making money from this rapidly growing industry, you may also want to know the best digital twin technology stocks to buy.
Article continues below advertisement
Digital twin technology is seeing growing adoption, fueled by the Internet of Things, the shift to intelligence asset maintenance, and 5G networks. While Las Vegas has decided to build its digital replica, technology companies Sinay and 3D CityScapes have teamed up to create digital twins for seaports.
What is digital twin technology?
A digital twin is a virtual copy of a physical object. In creating a digital replica, the object is equipped with sensors that collect data about it. The data is then processed into a 3D model of the object. The digital copy is updated in real time to accurately represents the status of the object being studied. Digital twins can be made of industrial equipment, buildings, transit systems, or cities.
Article continues below advertisement
Why is digital twin technology important?
The ability to create a virtual copy of a physical object is a breakthrough concept. First, it helps bridge the digital and physical worlds, which in turn aids in decision-making. For example, the technology can enable engineers at a power company to monitor and operate plants remotely. They can detect potential problems and address them before they cause power outages.
In cities and ports, digital twins can help authorities to better manage traffic, water, and other things to deliver better experience to residents and businesses. Enterprises that apply digital twin technology can also operate more efficiently, cut costs, and boost profitability.
Article continues below advertisement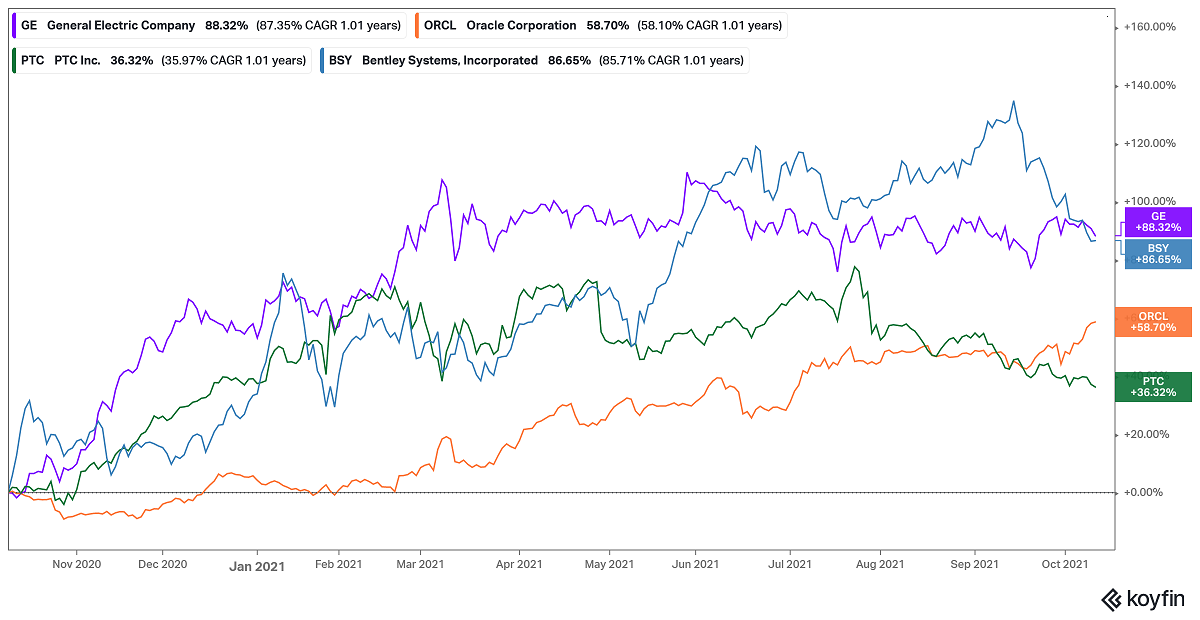 The best digital twin technology stocks to buy
The global digital twin market is on track to grow to $185 billion by 2030 from $3.2 billion in 2020. That presents a huge revenue opportunity for digital twin technology companies. With vaccines raising hopes of defeating the COVID-19 pandemic and allowing businesses to thrive again, the adoption of digital twin technology should accelerate in the coming years, opening an opportunity for investors to make money.
There are many stocks you can buy to profit from the growth of the digital twin industry. If you're looking for the best digital twin stocks to buy now, the list below can start you off.
Bentley Systems (BSY).

Ansys (ANSS).

PTC (PTC).

IBM (IBM).

General Electric (GE).

Microsoft (MSFT).

Oracle (ORCL).
These companies offer technology solutions that support building and operating digital twins in a variety of industries.