Janet Yellen Doesn't Support an Abortion Ban — Here's Why
U.S. Treasury Secretary Janet Yellen has commented on the potential abortion ban. She thinks that ending abortion would damage the economy.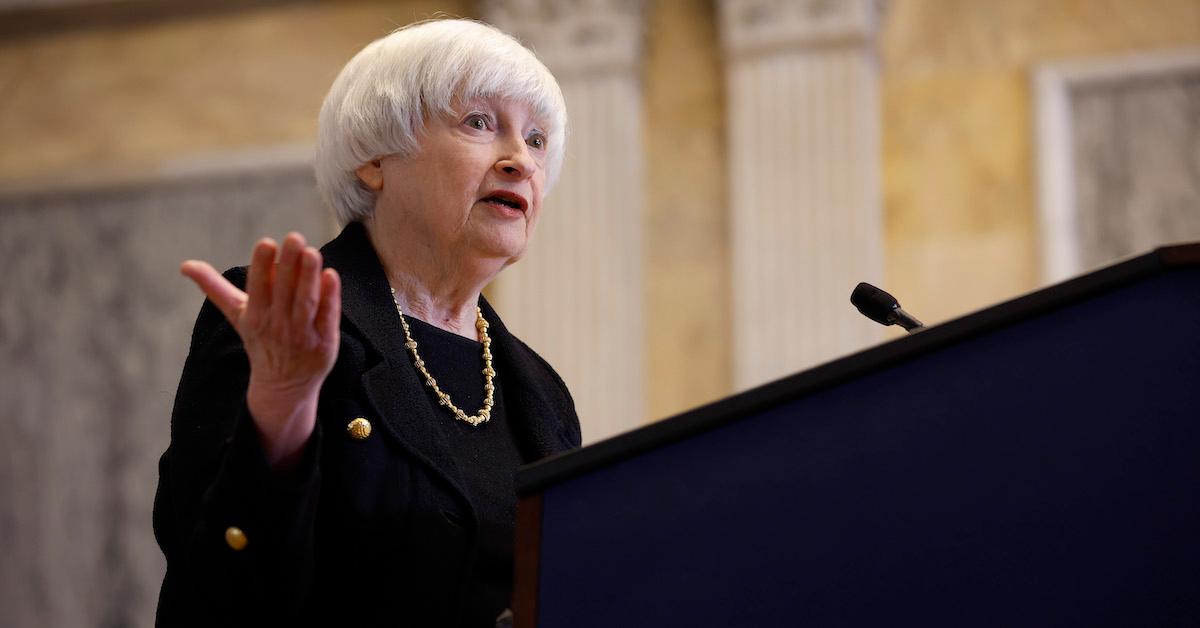 As the world waits in the wings for the Supreme Court to make a decision about Roe v. Wade and a possible abortion ban, debates have heated up. From Senator Elizabeth Warren to Bernie Sanders and Ted Cruz, it's clear that politicians are completely polarized on the issue. Now, U.S. Treasury Secretary Janet Yellen has commented on the possible abortion ban.
Article continues below advertisement
Article continues below advertisement
Ever since the Opinion Draft of The Supreme Court was leaked, abortion protests have erupted across the nation as pro-choice and pro-life groups take to the streets (some straight to the homes of politicians) to express their points of view. Yellen's recent comments on abortion will likely strike a chord with some.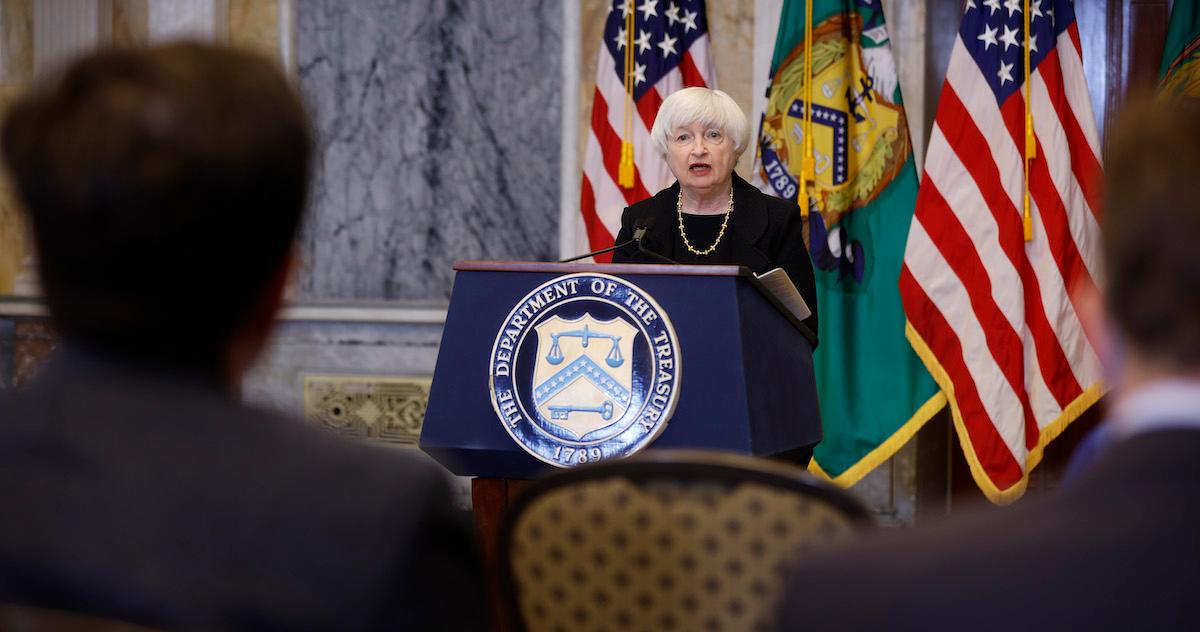 Article continues below advertisement
Janet Yellen's abortion comments focus on economic factors.
Yellen spoke in front of the Senate Banking Committee about how abortion access intersects with families and socioeconomic situations. Sen. Robert Menendez asked Yellen, "If the draft of the court's majority holding in Roe v. Wade is the actual decision, what impact will the loss of abortion access mean economically for women?"
Yellen answered his question swiftly and said, "I believe that eliminating the right of women to make decisions about when and whether to have children would have very damaging effects on the economy and would set women back decades." She added that the access to reproductive healthcare (including abortion) led to an increase in the labor force along with an increase of young women continuing in higher education.
Article continues below advertisement
Article continues below advertisement
Janet Yellen received pushback from Senator Tim Scott.
She did receive some push back from Senator Tim Scott who said, "To make it sound like it's just another 0.4 percent added to our labor force participation as a result of the issue of abortion, just, to me, seems harsh." Yellen quickly retorted that while her intention wasn't to harshen the effects of abortion, her point still remains that access to abortion helps women to "plan lives that are fulfilling and satisfying for them."
Article continues below advertisement
She continued by adding that the main aspect of the "fulfilling and satisfying life" that she speaks of is "being able to feel that you have the financial resources to raise a child, that the children you bring into the world are wanted, and that you have the ability to take care of them." She gave examples of the reasons many women seek abortions such as them having low income or being extremely young.
Article continues below advertisement
Social media reacted to Yellen's back and forth with Scott. Some asked if Yellen was trying to insinuate that Black women need abortions to succeed. Others tweeted that after listening to Yellen's comments, it seemed that the conversation was geared to make abortion solely a Black problem.
Article continues below advertisement
Will the outcome of Roe v. Wade create a domino effect?
As political leaders determine the fate of Roe v. Wade, along with who leaked the Opinion Draft, Americans are bracing for the possible turnover of the right to an abortion. If the landmark case is overturned, several states have abortion trigger bans. In addition to the concern about abortion, people are also concerned about the future of birth control, contraceptives, and other landmark cases like Obergefell v. Hodges and Brown v. Board of Education.