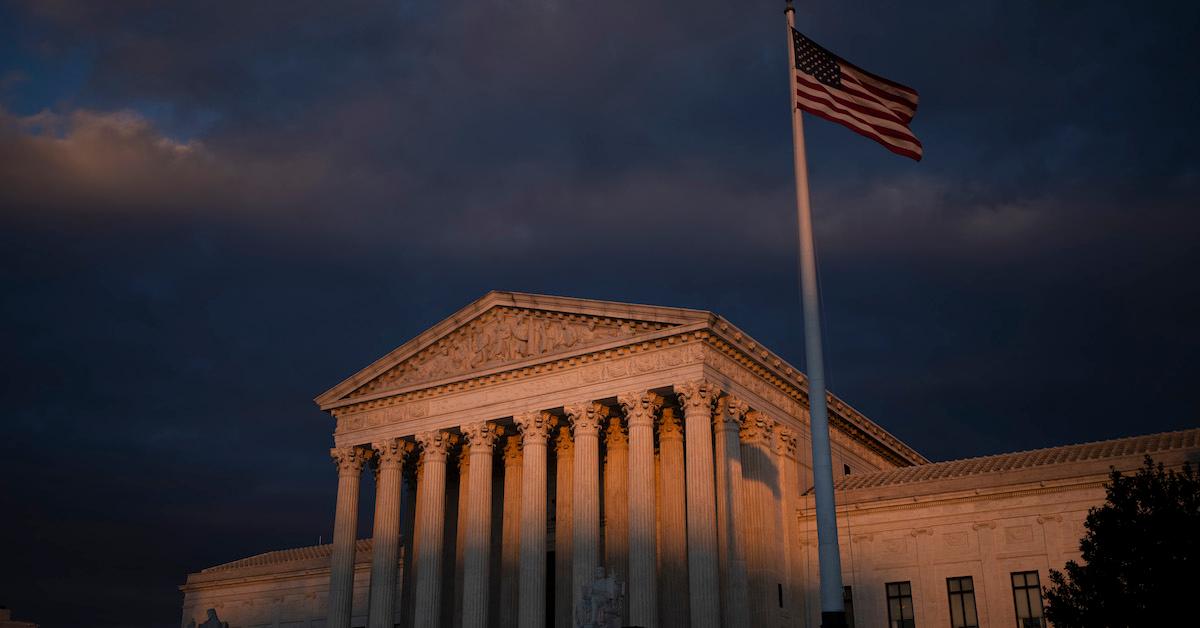 If Roe v. Wade Is Overturned, These 13 States Have Abortion "Trigger Bans"
The issue of abortion and the landmark case Roe v. Wade has once again taken center stage after leaked documents revealed that the Supreme Court is leaning towards overturning the right to an abortion. In the event that Roe is overturned, what states have abortion trigger ban laws?
Article continues below advertisement
The leaked Supreme Court documents stated, "We hold that Roe and Casey must be overruled." The document is labeled as an "Opinion of the Court" and adds that "It is time to heed the Constitution and return the issue of abortion to the people's elected representatives." Social media sites have been set ablaze as people reveal their concerns.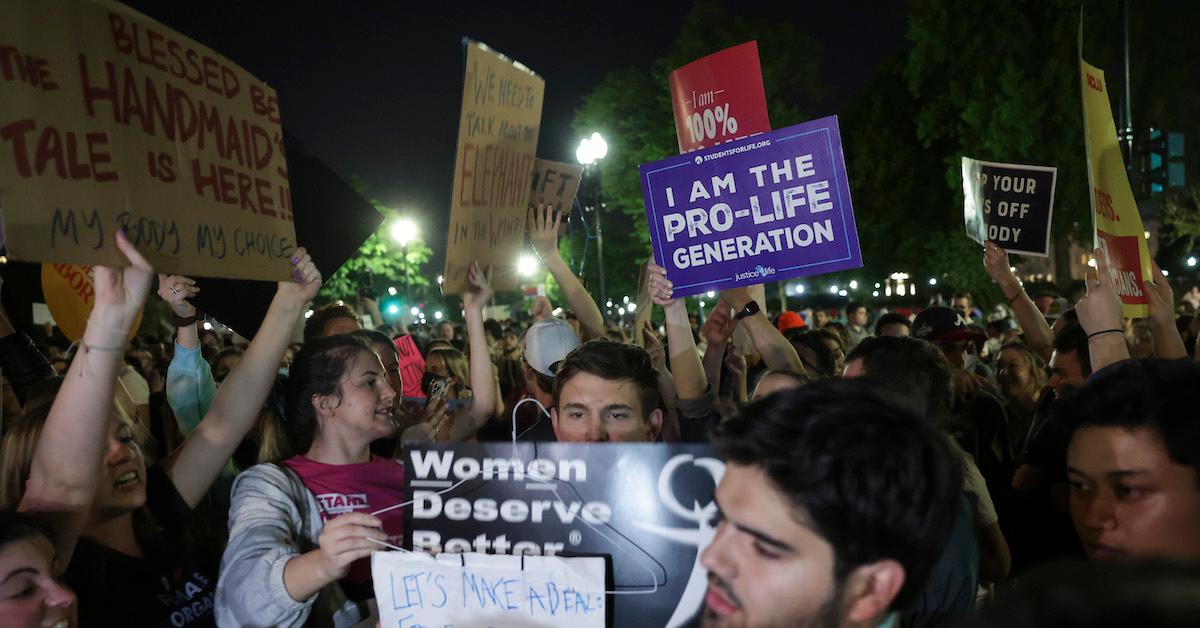 Article continues below advertisement
Leaked documents show the Supreme Court might overturn Roe v. Wade.
Though the document is an opinion, it has many convinced that the overturning of Roe v. Wade is imminent. According to The Washington Post, Chief Justice John Roberts has confirmed that the document is authentic. However, the opinion isn't a final judgment. "...It doe not represent a decision by the Court or the final position of any member on the issues in the case," stated Roberts. He also said, "The work of the Court will not be affected in any way."
President Biden commented on the leaked documents and said that "basic fairness and the stability of our law demand that Roe v. Wade not be overturned." Republicans such as Ted Cruz called the possible decision a "massive victory for life." Marco Rubio struck the left and said, "The next time you hear the far left preaching about how they are fighting to preserve our Republic's institutions and norms, remember how they leaked a Supreme Court opinion in an attempt to intimidate the justices on abortion."
Article continues below advertisement
Democrats such as Sen. Bernie Sanders are calling for Roe v. Wade to be codified. "Congress must pass legislation that codifies Roe v. Wade as the law of the land in this country NOW. If there aren't 60 votes in the Senate to do it, and there are not, we must end the filibuster to pass it with 50 votes," stated Sanders.
Article continues below advertisement
According to The Wall Street Journal, in February, a Democratic bill was put before the Senate in an attempt to codify Roe v. Wade. The bill was blocked by the Senate with 48 opposing and 46 in favor. According to Cornell Law School, codifying a law "arranges laws or rules into a systematic code." In this case, Roe v. Wade would move from a case that could be overturned to being embedded in federal law.
Article continues below advertisement
Which states have trigger ban laws on abortion?
If Roe v. Wade is overturned, nearly 23 states would implement restrictions or bans on abortion. Of the 23 states, there are 13 states that would immediately ban abortion if Roe v. Wade is overturned.
Arkansas
Idaho
Kentucky
Louisiana
Mississippi
Missouri
North Dakota
Oklahoma
South Dakota
Tennessee
Texas
Utah
Wyoming
Arkansas would ban abortions except in the case of life-threatening emergencies. Any medical provider that gives an abortion that doesn't adhere to this exception faces up to 10 years in prison along with a $100,000 fine. Idaho provides exceptions for abortions in the case of rape, incest, or if the mother's life is at stake. If the law is violated, an abortion provider faces five years in prison.
Article continues below advertisement
Lousiana, Kentucky, Missouri, North Dakota, South Dakota, Oklahoma, Tennessee, and Texas only make exceptions for abortion if the mother's life is at risk or it's a medical emergency. Lousiana's ban extends to providing abortion pills such as Plan B. Mississippi includes rape along with medical emergencies as exceptions for abortion. Oklahoma punishes unapproved abortions with 10 years in prison, a fine of $100,000, or both.
Utah makes exceptions in the case of rape, incest, birth defects, or to save the life of the mother. Providing an abortion outside of these parameters in Utah is a second-degree felony. Wyoming makes exceptions in the case of sexual assault, incest, or medical risk for the mother. Tennessee and Texas wouldn't implement the ban until 20 days after Roe v. Wade is struck down, while Mississippi's ban would be in place 10 days after Roe is overturned.