IPOs Hit a Record in 2020 — Was Warren Buffett Wrong?
Berkshire Hathaway chairman and legendary value investor Warren Buffett doesn't like to invest in IPOs. In fact, in an interview in 2019, he said that he has never invested in an IPO. However, in 2020, Berkshire Hathaway co-invested in Snowflake's IPO. The company has made a decent gain from the Snowflake investment. Was Buffett wrong about IPOs?
Article continues below advertisement
So far, 2020 has been a record year for U.S. IPOs. The total issues have exceeded the previous record set in 1999 at the height of the dot-com bubble. Before Ant Group was stalled by Chinese authorities in October 2020, it was set to become the largest IPO ever. Ant Group attracted bids worth over $3 trillion from investors, which is a new record.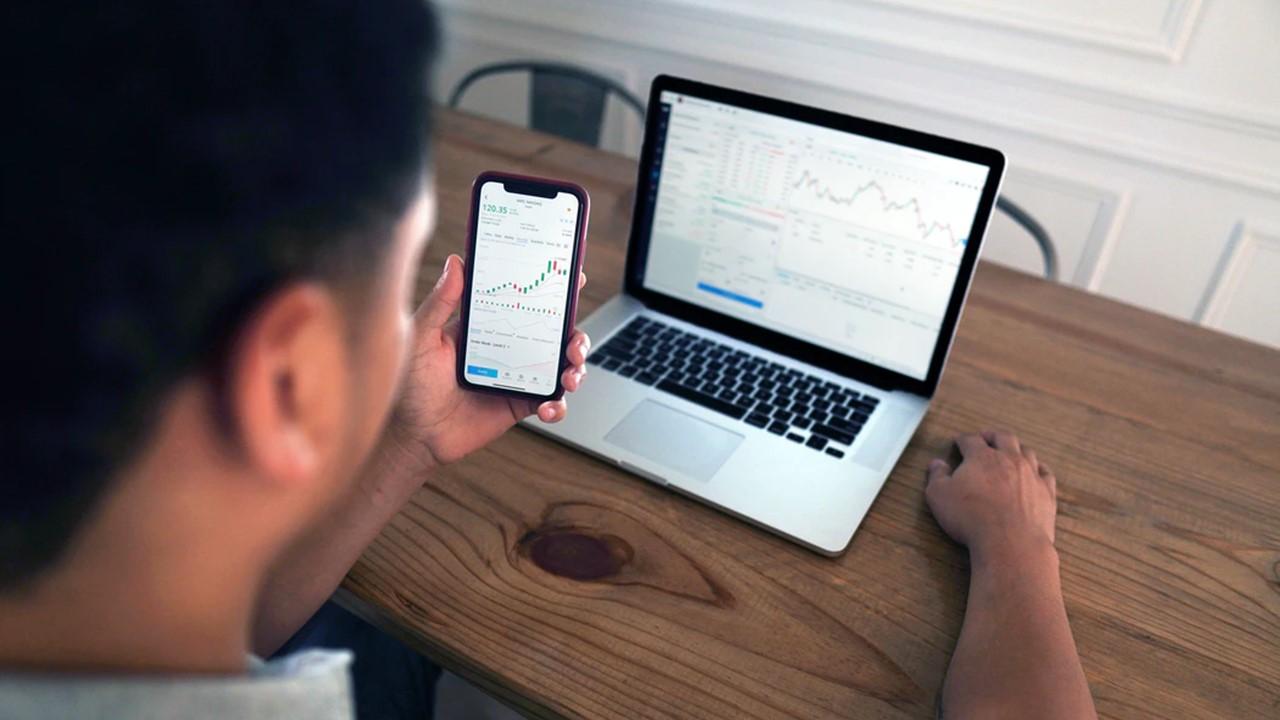 Article continues below advertisement
What does Warren Buffett think about IPOs?
Warren Buffett has a very pessimistic view of IPOs. He prefers to invest in companies that have a long track record of profitability and are within his circle of competence. In an interview with CNBC in 2019, while commenting on Uber's IPO, Buffett sounded dismissive of IPOs in general.
According to Buffett "The idea of saying the best place in the world I could put my money is something where all the selling incentives are there, commissions are higher, the animal spirits are rising, that that's going to better than 1,000 other things I could buy where there is no similar enthusiasm." He also said that it "just doesn't make any sense," and "I'm not saying that what we're buying is going to work out better, but there have to always be better things than one single issue."
Article continues below advertisement
Did Warren Buffett buy the Snowflake IPO?
While Berkshire Hathaway hasn't disclosed whether it was Buffett or one of the other investment managers at Berkshire Hathaway who invested in the Snowflake IPO, in all likelihood it probably wasn't Buffett. First, he has usually stayed away from tech and software companies. Snowflake was the biggest software IPO ever.
Article continues below advertisement
Second, given Buffett's previous views about IPOs, it isn't likely that he took the stake. Finally, given Snowflake's exorbitant valuations, it seems even less likely that Buffett invested in the company.
How did Berkshire Hathaway's bet on Snowflake pay off?
Berkshire Hathaway invested $250 million in the Snowflake IPO and bought another 4.04 million shares from an existing shareholder. The company invested around $730 million in the IPO. It made a handsome $800 million paper profit on listing day. Snowflake more than doubled on listing day. Based on the closing prices on Dec. 15, the stake is valued at over $2 billion and Berkshire Hathaway has almost tripled its investment in Snowflake.
Article continues below advertisement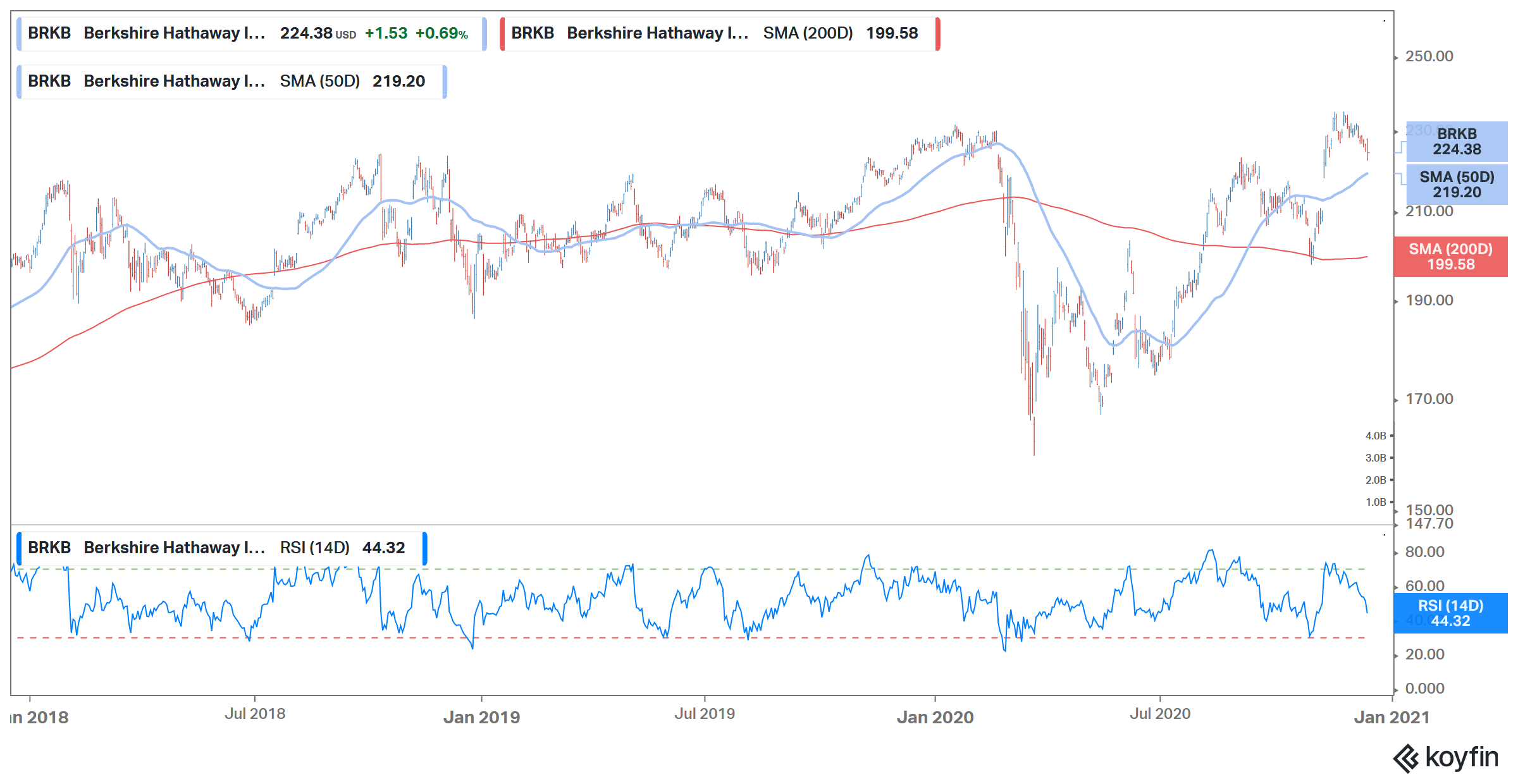 Why 2020 has been a tough year for Berkshire Hathaway
Berkshire Hathaway is underperforming the S&P 500 by a wide margin in 2020 after a nearly 20 percent underperformance in 2019. What's troubling is the fact that all of the investments that Buffett either dislikes or doesn't invest in have performed well in 2020.
Article continues below advertisement
The investments include debt, gold, bitcoin, tech stocks, and IPOs. The Renaissance IPO ETF outperformed the S&P 500 in 2020. Bitcoin and gold also hit their record highs during the year.
The sectors that Buffett likes and prefers to invest in, including banks, consumer stocks, and value stocks, have underperformed badly in 2020. Value investing has trailed growth investing for a decade, which partially explains Berkshire Hathaway's underperformance over the S&P 500 during this period.
Article continues below advertisement
Is Warren Buffett wrong about IPOs?
The IPO boom in 2020 smells like a bubble. Loss-making companies are listing and commanding exorbitant valuations. Many of the companies listed in 2020 might not be profitable for the next few years. Also, the valuations that they are commanding are way above what they did a few months ago in private funding rounds.
Article continues below advertisement
Coming back to Warren Buffett's view of IPOs, it might not be prudent to ignore all of the IPOs. If an individual invested in IPOs like Amazon and Tesla, he would have made a killing. That said, it's advisable to be selective because not all of the IPOs make money. Overall, 2020 has been an incredible year for IPOs. However, the performance might not be repeated every year.
What can investors expect from IPOs in 2021?
Given the massive demand for IPOs from investors, Affirm and Roblox have already delayed their IPOs to 2021. However, many IPOs doubled on listing day despite commanding exorbitant valuations, which shows a kind of exuberance in the primary market. This isn't the first time that Warren Buffett's investing philosophy has been criticized.
Buffett was criticized for not investing in tech stocks during the dot-com boom. However, in hindsight, we know that the bubble burst and many high-flying tech companies in that era went into oblivion, which led to billions of dollars of losses for investors.