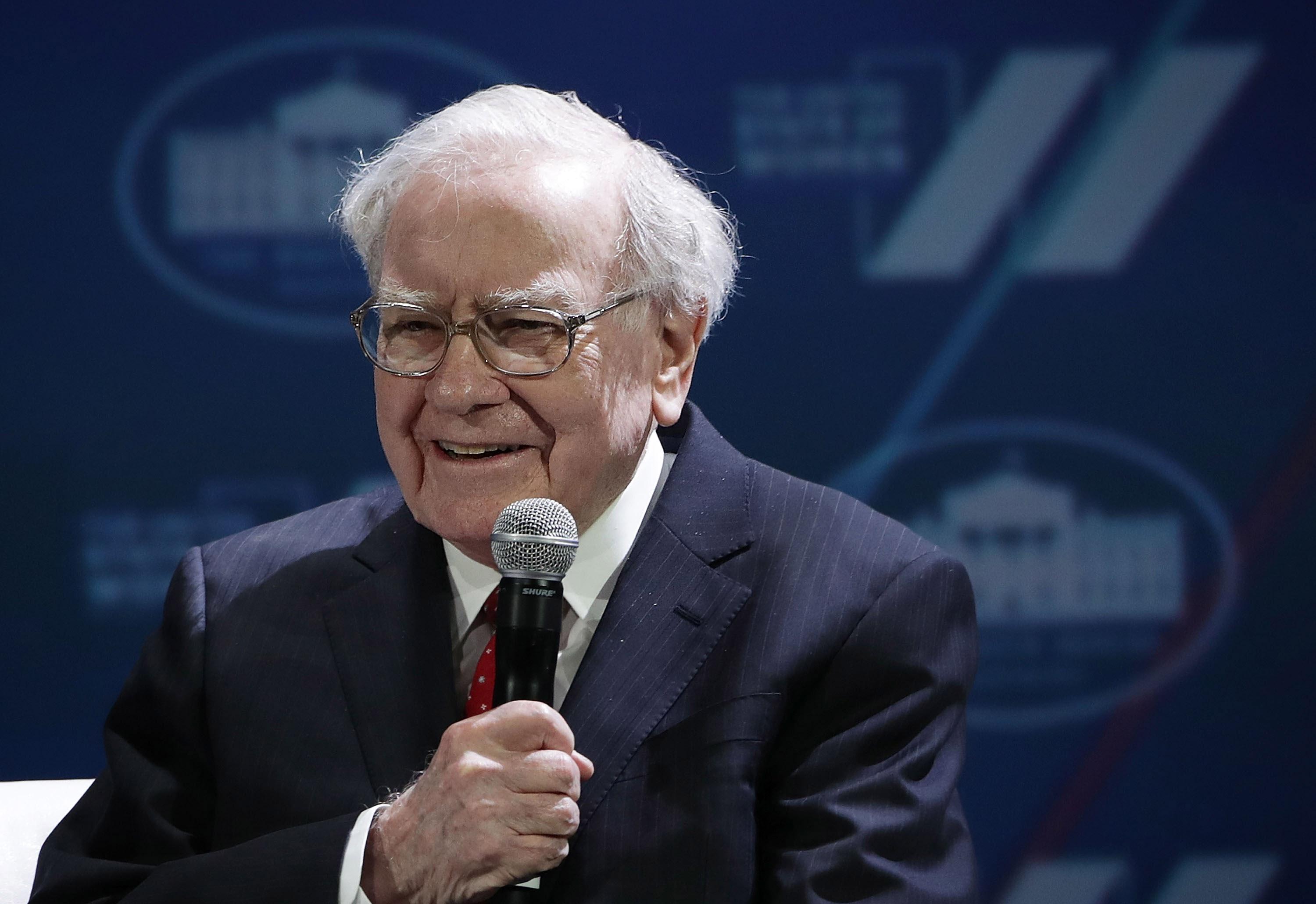 Warren Buffett Is Selling Stocks—Here's What He's Shedding
Everyone wants to know what Warren Buffett has in his portfolio at all times. After all, the Berkshire Hathaway founder has built a company with a combined market cap of more than $1.26 trillion based on Class A and B common stock. Plus, his own net worth is $104.1 billion, meaning his investing advice could be worth listening to.
Article continues below advertisement
Is Warren Buffett selling stocks? Here's the lowdown on his latest portfolio movements and what he has shed from the list.
Stocks that Warren Buffett is selling
Buffett recently sold additional stock in the pharmaceutical sector. He exited his position in Merck (NYSE:MRK) in full. He also eliminated his stake in AbbVie (NYSE:ABBV) and Bristol Myers Squibb (NYSE:BMY).
Article continues below advertisement
Buffett bought AbbVie and Bristol Myers in Q3 2020 and reduced his holdings in Q2 of this year. By the following quarter, he eliminated the positions altogether. During the same time period, Buffett shrunk his positions in Mastercard (NYSE:MA) and Visa (NYSE:V).
Here are some other Buffett sales:
Reduced stake in U.S. Bancorp (NYSE:USB).

Reduced stake in Charter Communications (NASDAQ:CHTR).

Reduced stake in Marsh & McLennan (NYSE:MMC).

Exited stake in Organon (NYSE:OGN).
Article continues below advertisement
Why is Warren Buffett selling these stocks?
Buffett is secretive about some of the reasons behind his investments, but he has always been vocal about his propensity toward value investing (as opposed to growth investing).
Buffett's exit of his Visa and Mastercard positions shows he has an idea of what the future might hold for credit card companies. Berkshire Hathaway's holdings in the drug sector are diminishing, which is why companies such as Bristol Myers Squibb, Merck, and AbbVie are getting a smaller share of Buffett's pie. Pharmaceutical stock Organon was such a small piece of Buffett's portfolio (just 0.02 percent) that it resulted in a total exit.
Article continues below advertisement
Companies such as Charter Communications may be losing their perceived value for Buffett. Charter stock has dipped since Sept. 2021, so Buffett may have capitalized on growth from earlier in the year. Additionally, Buffett eliminated his position in Liberty Global Class C Shares, which is also in the broadband and telecommunications sector. As for Marsh & McLennan, Buffett already has a lot of other insurance exposure and seems willing to pare this bet.
Should retail investors follow suit?
The average individual investor isn't going to have the same stock allocation or investing budget as Buffett and Berkshire Hathaway. Buffett has said, "I don't think most people are in a position to pick single stocks." He suggests low-cost funds with build-in diversification instead.
Article continues below advertisement
Of course, not everyone is going to take advice from the "Oracle of Omaha" if it doesn't align with their personal investing strategy. The right thing to do is not to shadow billionaires, but instead prioritize news and fundamentals for every stock on your watchlist and in your portfolio.
Buffett is also buying stocks
Naturally, Buffett isn't just selling stocks. He's buying them, too. Some purchases include:
Added to stake in Chevron (NYSE:CVX).

Added to stake in Liberty Sirius XM Group Series A (NASDAQ:LSXMA).

New stake in Floor & Decor Holdings (NYSE:FND).

New stake in Royalty Pharma (NASDAQ:RPRX).