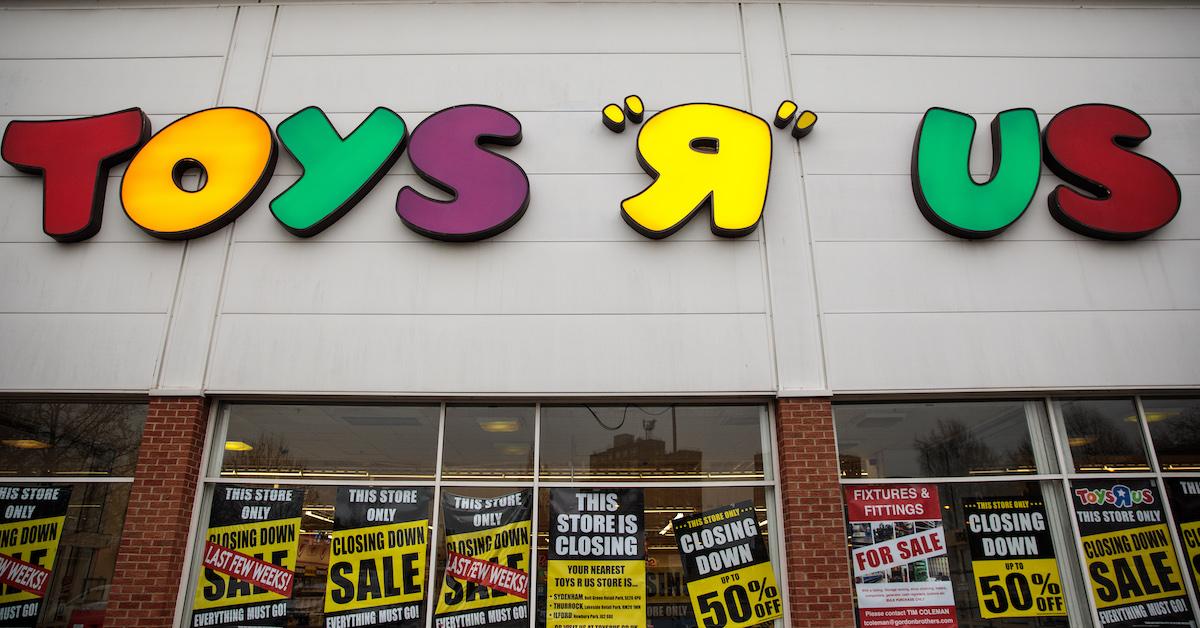 Toys "R" Us Is Back and Making a Splash With Its Macy's Partnership
Yes, Toys "R" Us is coming back in a big way. The once-popular toy retailer refused to give up on its brand. Just four years after bankruptcy and one year after a failed relaunch, the company is hoping to once again become every child's favorite place to buy toys. But what will be different this time?
Article continues below advertisement
Long-time department store Macy's will be helping the once beloved toy brand reintroduce itself to the world. And it seems as though the relaunch is coming just in time for holiday shopping this winter.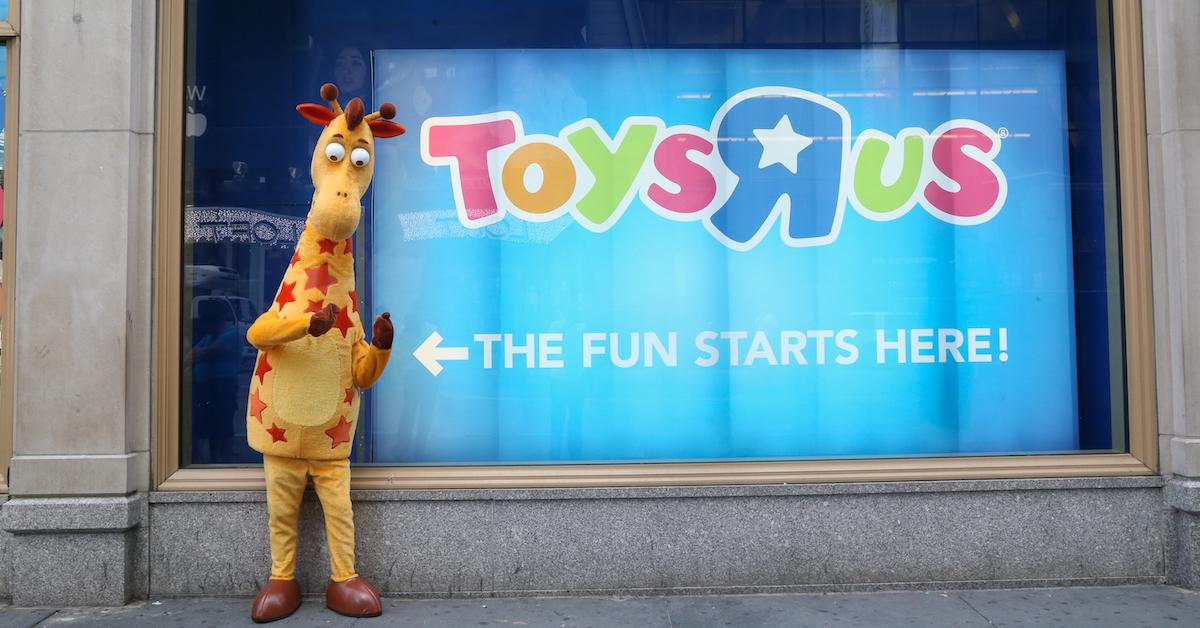 Article continues below advertisement
Toys "R" Us faced bankruptcy and failed relaunch before the pandemic.
This resurrection comes four years after Toys "R" Us filed for Chapter 11 bankruptcy due to debt of $5 billion. It also comes one year after a failed relaunch of the brand. In its last relaunch, the store attempted to focus on smaller locations and interactive events that allowed children to play with toys before buying them.
The company even allowed families to host birthday parties at its stores. Still, this wasn't enough and it closed its stores again, citing the COVID-19 pandemic and the emergence of online shopping. Similarly, Payless Shoe Source, Gymboree, Lego, Mattel, and Hasbro have either filed for bankruptcy or faced immense financial struggles.
Article continues below advertisement
The Toys "R" Us flagship will be based in New Jersey.
In 2021, CEO Yehuda Shmidman told USA Today that the store is "back in a mega way. This is going to be our largest format store in America." In mid-December, a new 20,000 square foot flagship Toys "R" Us store will open in New Jersey's American Dream mall. The store will have a café, two-story slide, and ice cream parlor, and house over 10,000 toys. Through the opening, the company aims to make itself available for last-minute Christmas shopping.
Article continues below advertisement
What makes this resurgence of Toys "R" Us different is that the company hopes to implement things that provide children with an experience, not just toys. GlobalData Retail managing director of consultancy Neil Saunders said, "Opening in American Dream is sensible as the mall will attract a lot of family shoppers who are potential customers. The evolution of the format to include things like experiences and an ice cream shop is on point as it gives people reasons to visit over and above simply buying products."
Macy's is giving Toys "R" Us a leg up. Will the brand survive?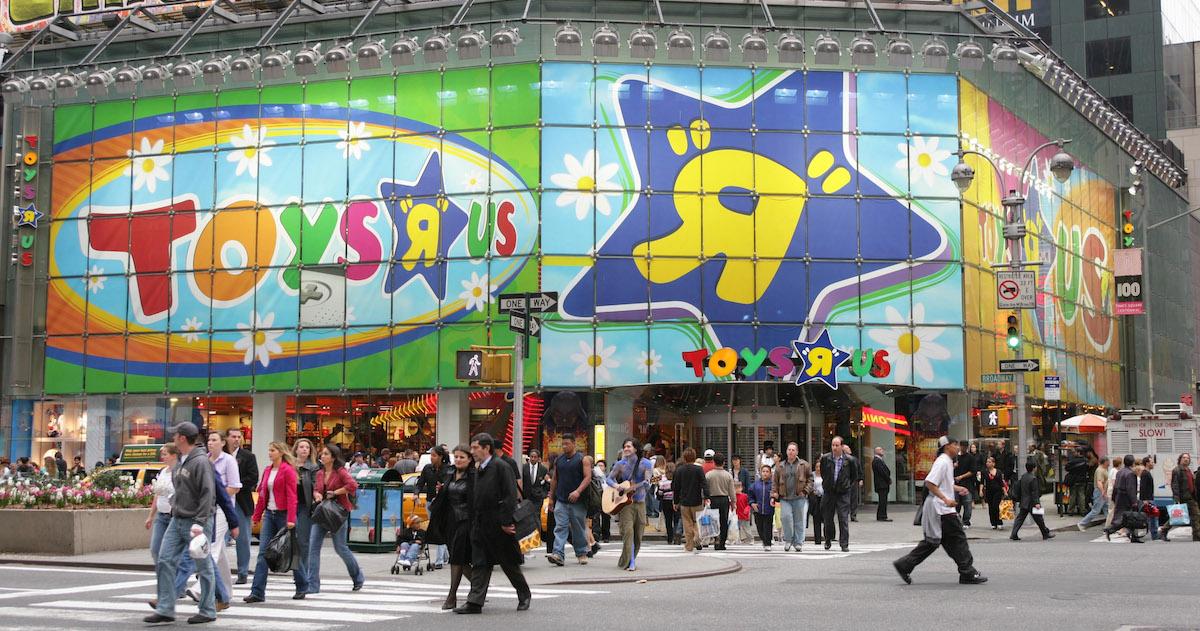 Article continues below advertisement
According to CNN, Toys "R" Us will be joining Macy's in a partnership. Within the deal, both stores decided they would sell Toys "R" Us products on Macy's website and have toys available in nearly 400 Macy's department stores. After a test run, the toy giant is expanding. The new toy stores will be around 1,000 square feet for the smaller stores. But major stores will be up to 10,000 square feet in flagship locations like New York, San Francisco, Los Angeles, Honolulu, Houston, Chicago, and Atlanta.
Toys "R" Us plans to open these locations towards the end of this month all the way through to October 15. There will also be some incentives for customers and their families such as toy demonstration tables and a life-size Geoffrey Giant for children to take photos with.
Back in 2021, Shmidman told USA Today that the store is "back in a mega way." Whether the company's approach will make a difference is uncertain. But the company remains hopeful that providing an experience is the key to customer retention and revenue.