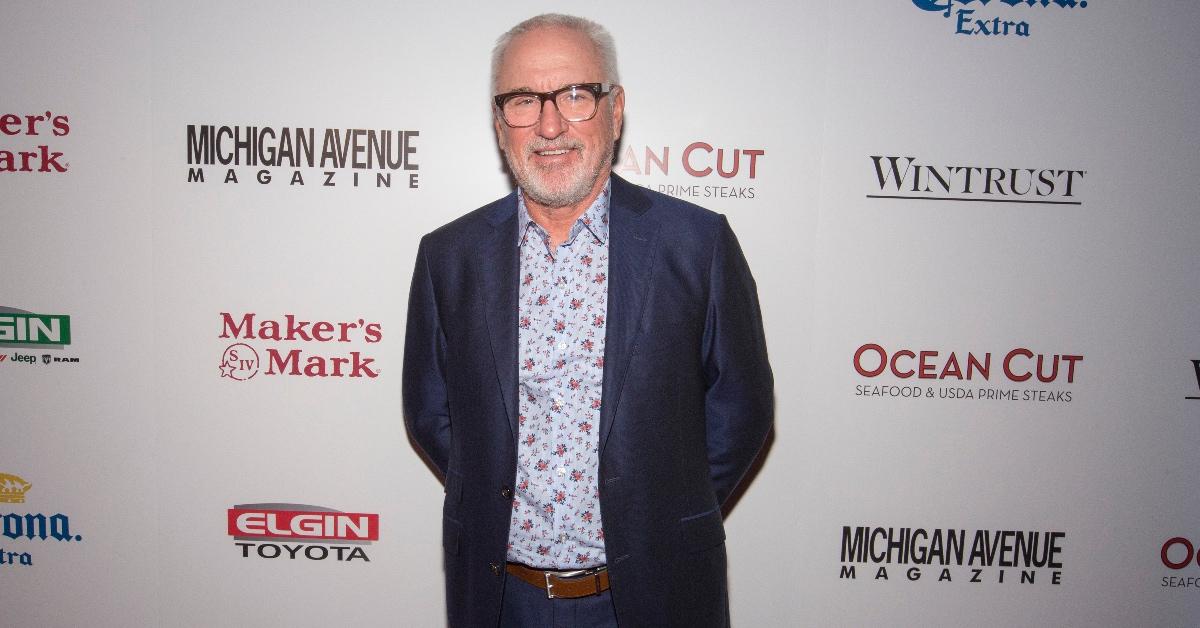 Joe Maddon Released From Angels Due to Team's Ongoing Losing Streak
The Los Angeles Angels have officially released their manager, Joe Maddon, from his position after experiencing a 12-game losing streak. With the team on the cusp of missing the postseason yet again, its owner and general manager decided a drastic change needed to be made. And that change would start with firing Joe Maddon.
Article continues below advertisement
Angels general manager Perry Minasian believes firing Maddon is what the Angels need to excel.
It's the nature of baseball to win some games and lose some. But with the Angels continuously walking off the field defeated, it was the team's general manager, Perry Minasian, who realized "a change at manager might be necessary," reports ESPN. On June 6, the idea allegedly came to Minasian.
The Angels general manager was driving to the stadium when he "became convinced that it was time to let Joe Maddon go." Minasian proceeded to call Arte Moreno, the owner of the Angels, asking him for permission to make the necessary changes. After receiving it, Minasian headed over to Maddon's home to inform him that he would no longer be serving as the team's manager.
Article continues below advertisement
Maddon was in the final year of his three-year, $12 million contract (with a $4 million option or $1 million buyout) when he learned of the decision. While he had been hopeful that the Angels would extend his contract this spring, shared USA Today, team leaders refused his request knowing "they would fire him if they failed to make the playoffs."
Phil Nevin will fill in for Joe Maddon in the interim through the end of the season.
Although Maddon was hopeful that his team would experience a turnaround and allow them to continue to the next stage, Minasian wasn't prepared to take the risk. Rather than allowing Maddon to potentially lead the team down a path of defeat, they replaced him with Phil Nevin, who had just joined the Angels' coaching staff this year and was serving as its third-base coach.
Article continues below advertisement
As Nevin assumes the role of interim manager for the Los Angeles Angels, Mike Gallego will take over his position.
Article continues below advertisement
Will Joe Maddon retire following his departure from the Los Angeles Angels?
Maddon started his career in professional baseball in 1975 when he signed with the Angels and served as the team's minor league catcher. He has held various positions since then and doesn't have plans to retire anytime soon, according to USA Today. With dozens of positions expected to open up this summer and winter, Maddon will likely seek out another team willing to give him a chance.
Unfortunately, Maddon's recent firing from the Angels could slightly hinder his chances of landing a desirable deal. Evaluators around the league have allegedly been "reporting unhappiness over Maddon's day-to-day decisions," reports ESPN.
Joe Maddon's career has been impressive.
Despite Maddon's recent firing, he has developed quite an impressive track record during his tenure in the industry. Maddon not only led the Chicago Cubs to a World Series title but he's also credited for leading the Angels to win a World Series Championship in 2022. Given his experience and expertise in baseball, Maddon managed to grow his net worth to $12 million.