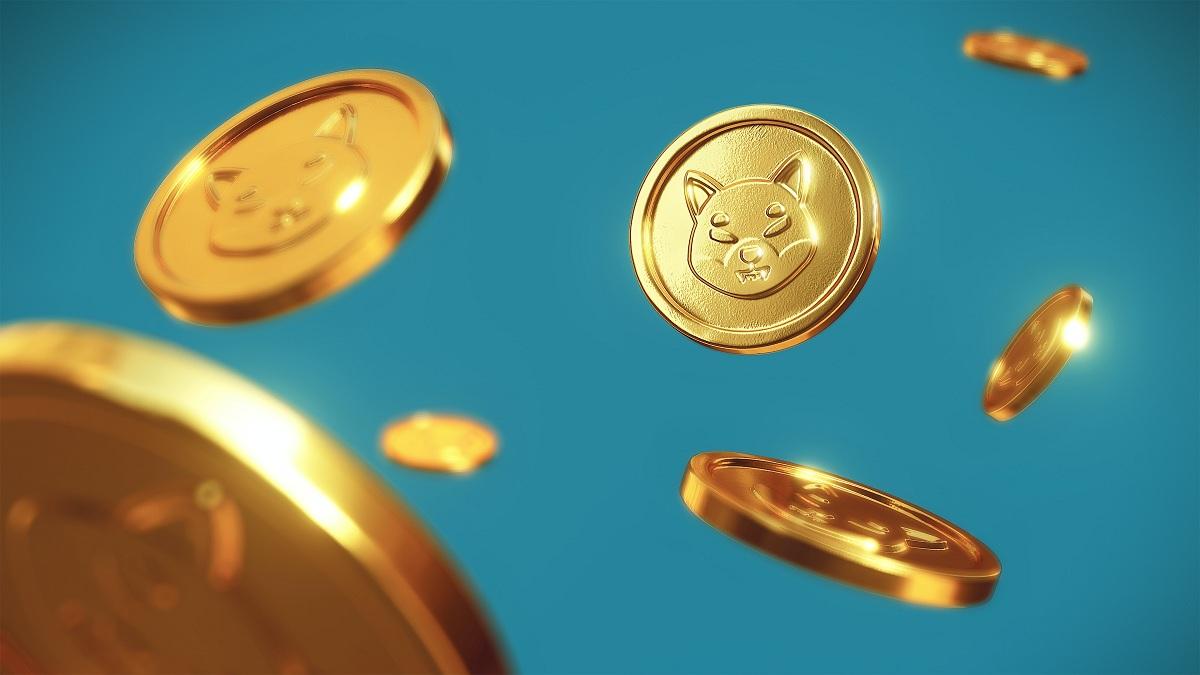 Shiba Inu's Price Drops 60%—Should You Buy the Dip?
By Ruchi Gupta

Dec. 14 2021, Published 11:14 a.m. ET
Shiba Inu skyrocketed to a record high after it secured a Coinbase listing. Since then, the crypto has retreated 60 percent from that peak, which has left investors with many questions. Why is Shiba Inu (SHIB) dropping? Is SHIB dead or it will recover?
Article continues below advertisement
Shiba Inu is a meme crypto that has styled itself as Dogecoin's biggest competitor. But DOGE has a powerful supporter in Tesla CEO Elon Musk. Tesla has endorsed DOGE as payment in place of Bitcoin, which might make Shiba Inu fans envious. Tesla will allow customers to pay for a range of products, excluding cars, with Dogecoin.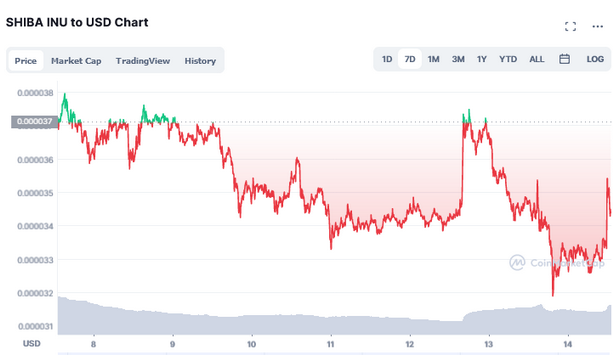 Article continues below advertisement
Previously, the electric car maker accepted Bitcoin payments for car purchases but stopped due to environmental concerns. Bitcoin operations consume huge amounts of electricity. Musk is concerned that some of the power comes from fossil fuels, which are contributing to heating the planet. However, Tesla continues to hold Bitcoin as an investment.
Article continues below advertisement
Why is Shiba Inu dropping?
In addition to falling 60 percent from its October peak, Shiba Inu has declined about 40 percent in December and 15 percent in the past week. Shiba Inu's surge to a record high following its Coinbase listing delivered huge gains for many investors. Some investors have been selling to take profit, which puts downward pressure on the price.
After the Coinbase listing, Shiba Inu fans expected the crypto to get listed on Robinhood where DOGE is already supported. Although more than half a million fans have signed the Robinhood listing petition, there are still doubts about whether Robinhood will honor the petition. A Robinhood executive recently suggested that the broker might not support Shiba Inu-like meme cryptos because of their high volatility. Some Shiba Inu fans think that Robinhood might still consider listing SHIB.
Article continues below advertisement
The rush to find the next crypto to explode might also explain Shiba Inu's decline. Shiba Inu's meteoric rise following its Coinbase listing has inspired the launch of other meme tokens. Some of the meme tokens have the Shiba Inu branding in their names. The newer meme tokens include Doge Dash, Real Trump Token, MetaShiba, Flappy Shiba Inu, and Shiba Inu Wolf. Some investors are taking profit from SHIB to try their luck with these Shiba Inu copycats.
Article continues below advertisement
Is Shiba Inu dead or should you buy the dip?
Despite the sharp pullback in Shiba Inu, the team behind it continues to work on developing the project. Although it started as a meme, the Shiba Inu project has ventured into the DeFi space with a crypto exchange called ShibaSwap. It's also seeking an opportunity in the NFT sector. If the DeFi and NFT programs pan out well, they could help grow SHIB's value in the future.
While Shiba Inu has the potential to rebound and hit another record high, you might not want to bet on SHIB's Robinhood listing given the uncertainty of that issue.
Article continues below advertisement
What's Shiba Inu's 2022 price prediction?
Shiba Inu has come a long way in 2021 and gained more than 90,000,000 percent at some point. In 2022, fans will be eyeing the $0.01 price milestone for the crypto. SHIB could hit another record high in 2022 if Robinhood decides to support it. The crypto should also benefit from more merchants accepting it as payment. Payment acceptance has contributed significantly to Dogecoin's gains.