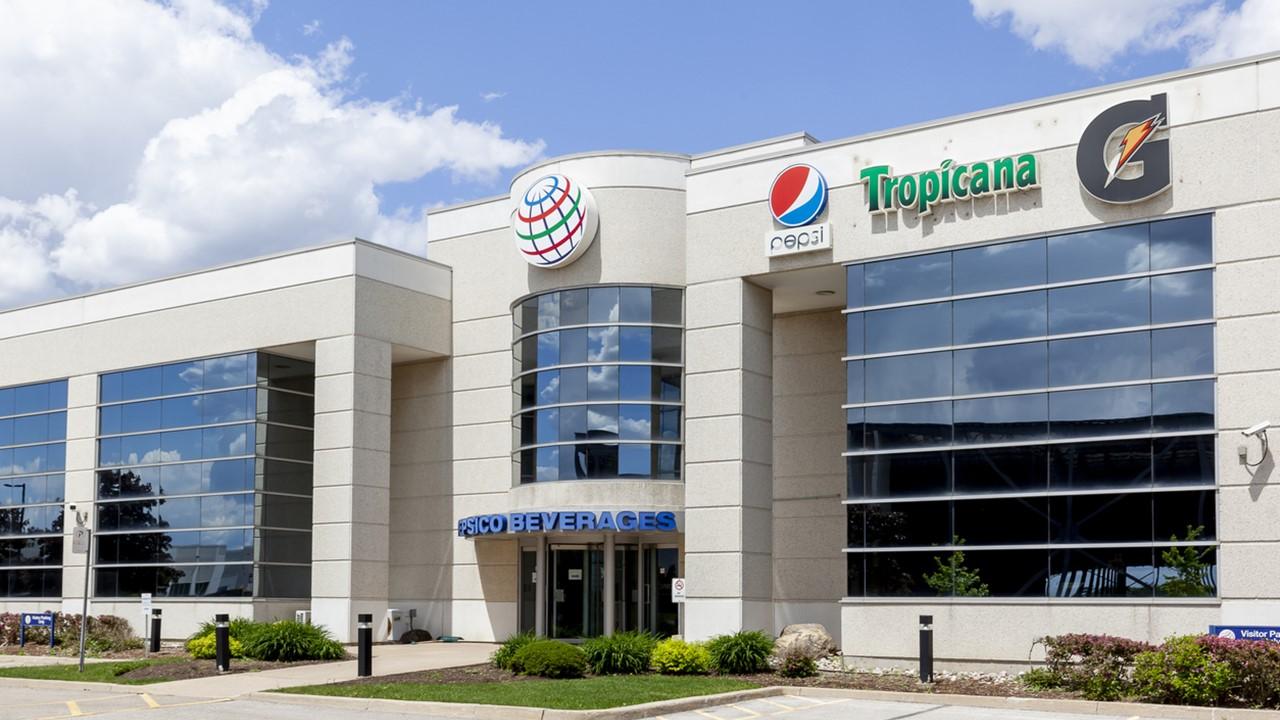 Is PepsiCo Stock a Good Buy at These Prices?
PepsiCo stock has been underperforming the S&P 500 this year. However, the stock has fared better than rival Coca-Cola. In fact, PepsiCo has outperformed Coca-Cola over a one-year, three-year, five-year, and ten-year period. Will the outperformance continue and is PepsiCo stock a good buy at these prices?
Article continues below advertisement
Who founded PepsiCo?
For a little background, PepsiCo was founded in 1898 when Caleb Bradham created Pepsi-Cola. The current avatar of PepsiCo took shape in 1965 when Pepsi-Cola merged with Frito-Lay. Today, PepsiCo operates through seven business segments and offers beverages and food products to customers.
Article continues below advertisement
Vanguard Group is PepsiCo's biggest shareholder
Vanguard Group is PepsiCo's largest shareholder followed by BlackRock and State Street Global Advisors. In contrast, Warren Buffett's Berkshire Hathaway is Coca-Cola's biggest shareholder. Many people have been critical of Buffett amid Coca-Cola's underperformance.
PepsiCo also owns Frito-Lay
PepsiCo operates through seven segments. Three of the segments—PepsiCo Beverages North America, Quaker Foods North America, and Frito-Lays North America—are focused on the North American market. The other four segments focus on the company's international operations.
Article continues below advertisement
Should you buy PepsiCo stock?
Frito-Lay is the main reason PepsiCo has outperformed Coca-Cola. It's also a reason why you should consider buying PepsiCo stock. While the demand for carbonated drinks has been gradually falling in key markets, the demand for snacks is still rising. In terms of revenue, although Frito-Lay is PepsiCo's second-biggest segment, it's the biggest contributor to the company's operating profits.
Article continues below advertisement
The demand for Frito-Lay products has been strong this year. The lockdowns have led to increased demand for snacks. PepsiCo's Quaker line of products has also done well during the COVID-19 pandemic. Looking at the valuation multiples, PepsiCo trades at an NTM PE ratio of 22.7x, which looks reasonable. The valuation multiple is also slightly below Coca-Cola's NTM PE ratio of 23.3x.
PepsiCo's dividend yield is also healthy
PepsiCo also has a healthy dividend yield of 3.04 percent based on its annualized dividend of $4.09 per share and current stock prices. The company's dividend yield is higher than the S&P 500. A stable and diversified business model and a high dividend yield make PepsiCo a good stock for investors who are looking at value stocks and less risky investments. The company is also a Fortune 500 company.
Article continues below advertisement
According to data compiled by CNN, among the 19 analysts covering PepsiCo stock, 12 have a buy or higher rating, while seven have a hold rating. None of the analysts have a sell rating on PepsiCo stock. The median target price implies a 15 percent upside over the next 12 months.
Overall, PepsiCo stock could be part of the core portfolio for conservative investors. However, there are some risk factors that investors should watch out for. First, the demand for carbonated beverages has been on a downtrend in developed markets. Second, many people want healthier snack alternatives.
Article continues below advertisement
PepsiCo is aware of the underlying trend. The company has launched many healthier alternatives across its segments. Aquafina, the company's bottled water brand, is America's largest selling brand based on current volumes. PepsiCo has also come up with healthier snack alternatives. In the future, PepsiCo will need to come up with new offerings to keep meeting consumer expectations. So far, the company has adapted well to consumer preferences, which is why PepsiCo has managed to perform better than other beverage makers.