PepsiCo: A Must-Know Overview of the Consumer Giant
Leading consumer staples company PepsiCo manufactures and distributes food and beverage products in over 200 countries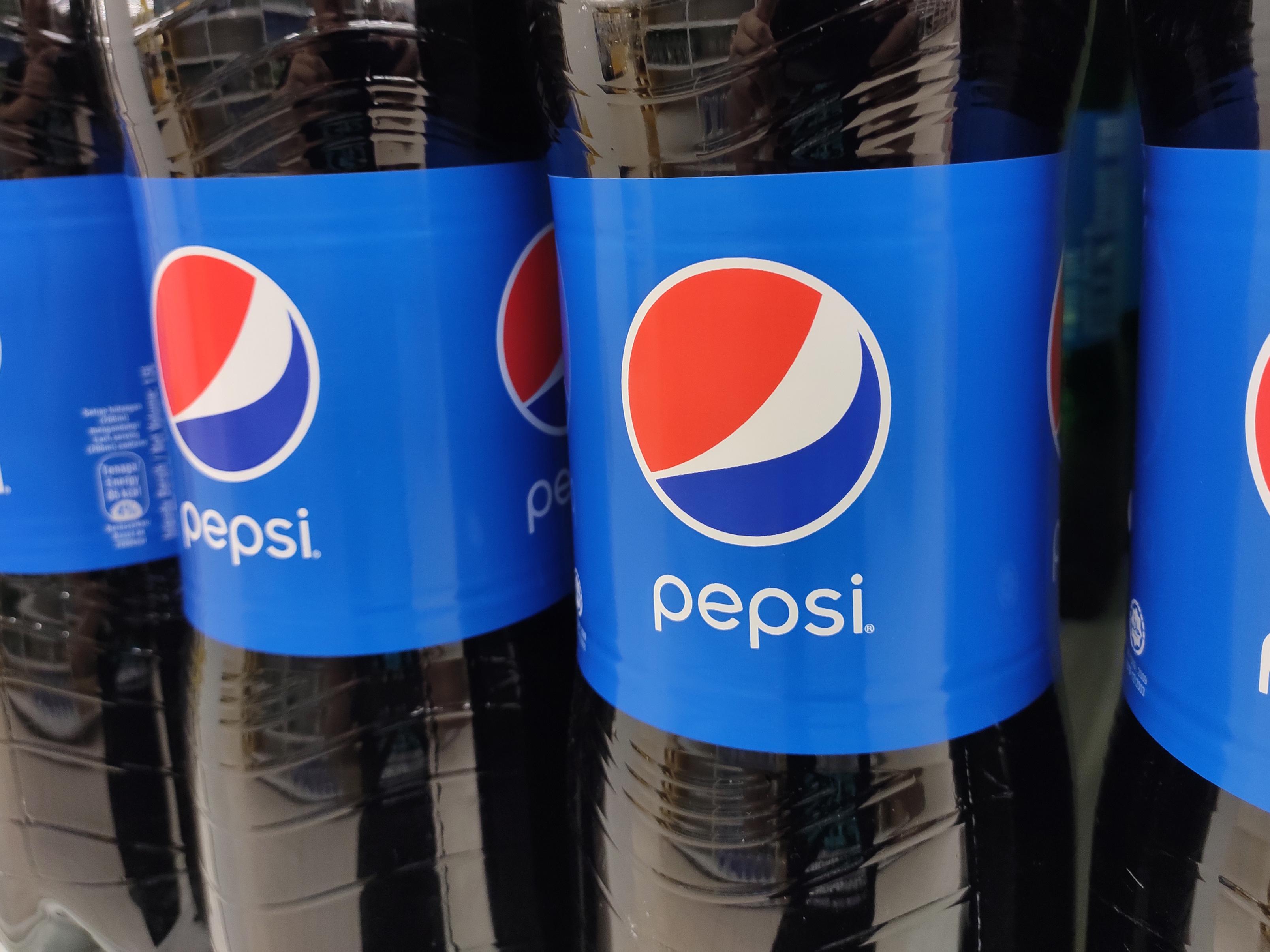 Leading consumer staples company PepsiCo (PEP) manufactures and distributes food and beverage products. It has an extensive presence in over 200 countries. In 2018, the company's US business generated 57% of its overall revenue, while international operations accounted for 43%..
Article continues below advertisement
Article continues below advertisement
Headquartered in Purchase, New York, the company employs around 267,000 people worldwide. According to PepsiCo, its products are enjoyed over one billion times a day by consumers globally
Overview of PepsiCo's business
PepsiCo ranked third on the Forbes 2018 list of the world's largest food and beverage companies. The ranking was based on a composite score of revenue, profit, assets, and market value. Since 2012, the company's organic revenue has grown by an average of 3.8%.
Article continues below advertisement
PepsiCo's food portfolio includes chips, flavored snacks, cereals, pasta, and dairy-based products. Meanwhile, its beverage portfolio comprises carbonated soft drinks, juices, ready-to-drink tea and coffee, sports drinks, and bottled water. It also includes evolving categories such as cold-pressed juices, probiotics, and functional beverages.
A brief history of PepsiCo
PepsiCo was established in 1965 through the merger of Pepsi-Cola and Frito-Lay. At that time, Pepsi-Cola's portfolio comprised Pepsi-Cola, Diet Pepsi, and Mountain Dew. Frito-Lay's products included Fritos corn chips, Lay's potato chips, Cheetos cheese-flavored snacks, Ruffles potato chips, and Rold Gold pretzels. Over the years, PepsiCo has made several acquisitions. Notable ones were its 1998 acquisition of Tropicana and its 2001 purchase of Quaker Oats.
Article continues below advertisement
Article continues below advertisement
The Quaker Oats acquisition also added Gatorade sports drinks to PepsiCo's portfolio. These deals made PepsiCo stronger, as Tropicana, Quaker, and Gatorade emerged as billion-dollar brands.
In December 2018, the company acquired SodaStream, the at-home sparkling water machine maker, for $3.2 billion. This acquisition aligned with the company's goal to sell healthier beverages.
Rival Coca-Cola (KO) has also been enhancing its portfolio through strategic acquisitions. Its recent acquisitions include Nigeria's Chi Limited, Australia's Organic & Raw Trading Co. (owner of Mojo kombucha), and France's Tropico. However, its most significant acquisition was that of British coffee company Costa for $4.9 billion.
Article continues below advertisement
Strong brand portfolio
PepsiCo owns several popular brands, including Pepsi, Lays, Doritos, Mountain Dew, Cheetos, Mirinda, Ruffles, Aquafina, Quaker, and Tropicana. Notably, 22 of its brands generate over $1 billion each in annual retail sales.
Article continues below advertisement
Forbes ranked the company's flagship Pepsi brand as the world's 29th most valuable in 2019. And according to Beverage Marketing, four of PepsiCo's brands (Pepsi, Mountain Dew, Gatorade, and Aquafina) ranked among the top ten US liquid refreshment beverage trademarks in 2018.
Article continues below advertisement
Diversified business model
PepsiCo has a diversified business model with a strong presence in the snack food and beverage categories. Amid soda beverage volumes' consistent decline, the company's strength in the snack food category has given it an edge over its closest rival, Coca-Cola. Of the company's $64.7 billion in revenue in 2018, its food business accounted for 54%, and beverages accounted for 46%.
Advantages of selling complementary products
PepsiCo benefits from its presence in two complementary categories: food and beverages. Purchases in these two categories tend to coincide. At its 2014 presentation at the Barclays Back-to-School Consumer Conference, PepsiCo reported that 54% of US consumers who purchase salty snacks also buy a beverage. It also said that joint displays of Frito-Lay snack foods and Pepsi sodas tended to result in higher sales.
Article continues below advertisement
Article continues below advertisement
The complementary product portfolio also helps PepsiCo leverage the presence of one category in a region for entering the complementary category. For instance, PepsiCo has been able to take advantage of its beverage business in emerging markets to develop its snack business.
Focus on healthier choices
PepsiCo is now focusing on transforming its portfolio with a focus on health and wellness. Consumers' growing aversion to sugary beverages and salty snacks is driving healthier product innovation. In 2018, about 44% of PepsiCo's beverage portfolio in its top 26 beverage markets had under 100 calories per serving. The company's goal is to ensure that 67% of its beverages have under 100 calories from added sugars per 12-ounce serving by 2025.
Article continues below advertisement
Additionally, PepsiCo is reducing salt levels in its food products. By 2025, it aims for at least 75% of its food portfolio to have no more than 1.3 milligrams of sodium per calorie. It also wants at least 75% of its food portfolio not to exceed 1.1 grams of saturated fat per 100 calories.
Article continues below advertisement
Meanwhile, the company is enhancing its presence in evolving categories based on consumers' needs for healthier products. Naked Juice cold-pressed juices and smoothies, KeVita probiotics and fermented teas, and Bare baked apple chips are some examples of PepsiCo's healthier products.
Article continues below advertisement
PepsiCo's competitors
PepsiCo competes with global, regional, and private companies across the food and nonalcoholic beverage spaces. Coca-Cola is its closest rival in the beverage space. Information Resources data shows that Coca-Cola led the US liquid refreshment beverage market in 2018, with a 22% share. Meanwhile, PepsiCo held 20% of the market.
Other competitors in the food and beverage market include Monster Beverage, Campbell Soup, Conagra Brands, Kellogg's, Keurig Dr Pepper, Kraft Heinz, Mondelēz International, Link Snacks, Nestlé, and Red Bull.
Article continues below advertisement
Article continues below advertisement
Insights on PepsiCo's distribution network
PepsiCo's products reach the market through three channels:
Direct store delivery (or DSD). Under the DSD system, the company, its bottlers, and distributors deliver products directly to retail stores. Of the three channels, DSD offers PepsiCo the most visibility. This channel is also more suitable for products that are restocked often and sensitive to in-store promotions.
Customer warehouse. This distribution channel is less expensive. PepsiCo prefers this channel for products that are less fragile, perishable, and have lower turnover.
Third-party distributor networks. PepsiCo distributes its products to restaurants, businesses, schools, and stadiums through third-party foodservice and vending distributors and operators.
PepsiCo selects the most relevant distribution channel based on customer needs, product profiles, and local trade practices.
Leveraging its dominant position
PepsiCo is the second-largest nonalcoholic beverage maker in the US. The company's dominant position grants it favorable relationships with retailers, who give it significant shelf space. This space helps PepsiCo influence consumer shopping patterns and increases complementary food and beverage purchases. Furthermore, PepsiCo's and Coca-Cola's extensive distribution gives them a competitive edge over other nonalcoholic beverage makers.
Article continues below advertisement
In 2018, PepsiCo's top five retail customers accounted for 33% of its North American revenue. Notably, Walmart (including Sam's Club) accounted for 19% of PepsiCo's North American revenue.
PepsiCo is now focusing on growing its sales through e-commerce channels and mobile apps. More customers are using digital channels for online grocery shopping. The company expects e-commerce retail sales of about $2 billion in 2019. PepsiCo continues to invest in its manufacturing and go-to-market capabilities to grow in the changing consumer and retail landscapes.