Shares Tumble After Peloton's Q3 Loss — Will Peloton Go out of Business?
Peloton has had a hard run as its stock continued to tumble. After its dismal Q3 earnings report some are wondering if Peloton is going out of business.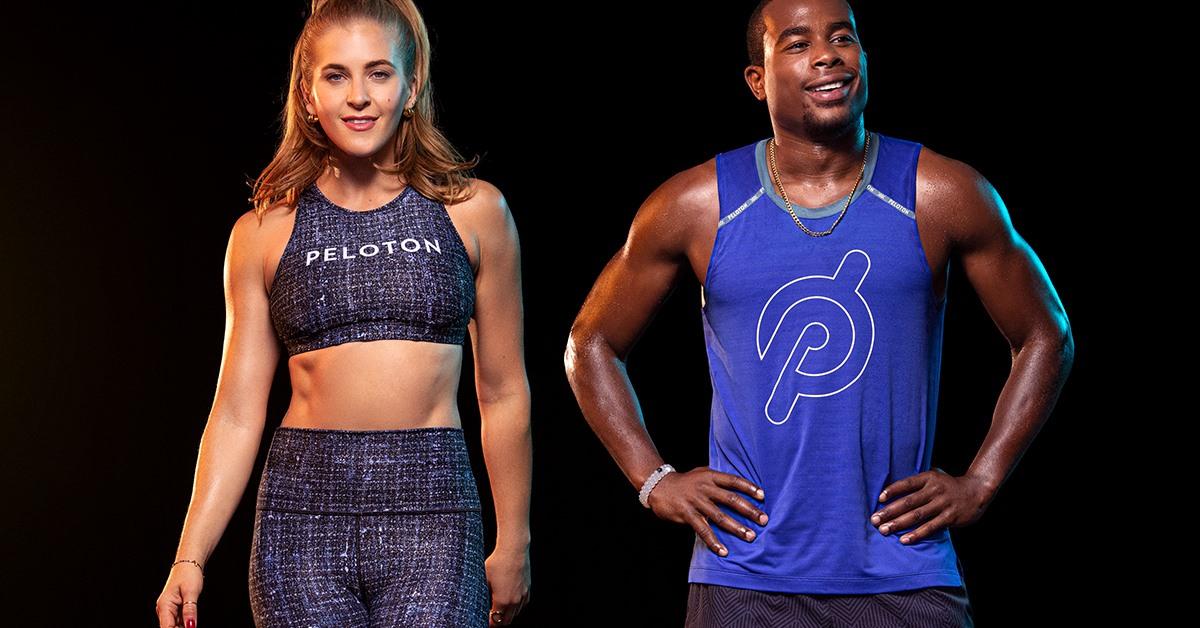 Workout equipment company Peloton saw its stock fall 76 percent in 2021 and its dismal run has continued in 2022 as well. It tumbled almost 24 percent on Jan. 20 and fell below the IPO price of $29. The fall in PTON stock came amid reports that it's halting production. After disclosing Q3 earnings, Peloton shares took another tumble. Many people want to know if the connected fitness company is in danger of going out of business.
Article continues below advertisement
Article continues below advertisement
It has been a perfect storm for the company. Shares have recently fallen by 12 percent in morning trading. Prior to the earnings report, according to The Wall Street Journal, shares had tumbled by 92 percent from the company's all-time high and an estimated 50 percent year to date.
Article continues below advertisement
Peloton's growth has slowed considerably.
In November 2021, Peloton slashed its forecast for the full fiscal year. The company has released its preliminary results for the fiscal second quarter of 2022. While Peloton expects its revenues to be within the guidance, its subscriber numbers were below the already toned-down guidance. Its Q3 earnings are showing there hasn't been much turn-around.
Peloton's new CEO shared his surprise at how many issues Peloton had.
In a conference call, Peloton CEO Barry McCarty claimed that when dealing with turnarounds, there are several surprises. It seems as though he underestimated the depth of the issues such as the supply chain, is an area where he says Peloton is "weak." On the call, McCarty stated that the biggest shock was stark cash flow.
Article continues below advertisement
Article continues below advertisement
Peloton was a supply-constrained company, just like electric vehicle companies. It never looked like demand was a concern for the home fitness equipment company. In contrast, buyers complained of delivery delays as Peloton scrambled to get products to buyers amid the global supply chain crisis.
Article continues below advertisement
In light of the company's laundry list of issues, McCarthy laid out a checklist of things he plans to address such as:
Third-party retail investment by selling Peloton products through other companies
Promotion of the company's app
International expansion
Roll out tests that allow customers to pay a fee to rent bikes and access workout classes
Article continues below advertisement
Experts are frustrated with the company's emphasis on its past growth. Some think that the growth model isn't enough to save the company alone. Simeon Siegel, an analyst for BMO Capital Markets said, "...They're holding onto this notion that their growth story is their North Star. if the company would simply work on selling their existing inventory and focusing on bear-hugging their existing loyalists, there should be a reasonable path to profitability."
Article continues below advertisement
The demand for home fitness equipment has fallen.
The negative publicity from the recall and the negative portrayal on Sex and the City reboot And Just Like That seems to have taken a toll on the demand for Peloton equipment. To add to that, as gyms have reopened, the demand for home fitness equipment has come down.
Article continues below advertisement
Article continues below advertisement
Beachbody, which went public in 2021 through a SPAC reverse merger, now trades even below $2, which reflects how tough things have been for home fitness companies.
Article continues below advertisement
Will Peloton go out of business or can the stock recover?
Peloton isn't going out of business. CEO Barry McCarthy is remaining optimistic about the company's future. On the conference call, he stated, "These are not unsolvable problems. We just have to get our arms around it, fix it, then in 12 months, we'll be in a much better plan than we are today."
PTON stock has been in turmoil, to say the least. It has been like a literal falling knife and has continued to tumble. The company has to address both the sagging sales and the poor margins. However, if management can deliver on these, the stock should see an eventual recovery.